Alphosys Technologies is a ISO 9001:2015 Certified Company. It is also a certified member of NASSCOM, an Indian Fraternity for IT and BPM Industry.. With over 150 SEO and 100 Web Designing Clients, Alphosys has made its remark within a short span of two years, showing its adaptability over diversified segments of internet yet at the same time incorporating new ideas and strategies to improve the brand value and reputation.We are an out and out Online Marketing firm that has redefined the style of work and helped our clients to get an exposure to the target audience through Google Ads, FaceBook Ads, other Social Networking Modes which has set a perfect platform to help drag business. Implementation of core strategies to promote different types of business has helped us gain that name in recent past and we believe we have a long way to go.
Certifications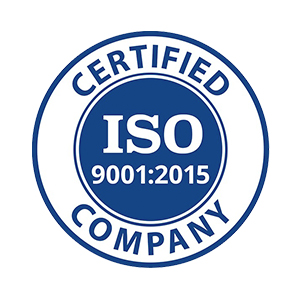 India
Chandrasekharpur
,
Bhubaneswar
,
Odisha
751016
7008022027
Focus Areas
Service Focus
10%
10%
10%
10%
10%
10%
10%
10%
10%
10%
Mobile App Development
Web Development
Web Designing (UI/UX)
E-commerce Development
Testing Services
Alphosys Technologies Reviews
All Services
Web Development
Digital Marketing
Relevance
Most Recent
Rating: high to low
Rating: low to high
Write a Review
Redo
Review Summary
I have been working with Alphosys Technologies Pvt Ltd for the last couple of years. The web-site had been untouched for many years and needed some much-needed attention. At first we started making minor tweaks and focusing on SEO/Rankings. Recently I had an issue with the original web-developer and when they deleted the entire website over the weekend. I worked with them to update my website. I have been mainly working with Dev. I am beyond pleased with Dev impeccable service and communication. He is extremely helpful in guiding me through the whole process as well as educating me. He pays close attention to details. Overall, I am very pleased with Alphosys Technologies Pvt Ltd.
What is it about the company that you appreciate the most?
Easy to work and communicate with.
What was it about the company that you didn't like which they should do better?
Nothing
Company Response
Alphosys Technologies
Thank You Richard for your review. It was as always exciting to work with you. Looking forward to the SEO of the website . Many Thanks
Posted on Jun 18, 2020
Alphosys is the best, I couldn't ask for better service!
Review Summary
Alphosys got me to number one on Google which has lead to a gigantic increase in my business and I am booked with a waiting list of clients. SEO is why I hired Alphosys and they certainly have not disappointed. But they also helped me revamp my website and they assist in site updates any time I need them. If I have a problem with my web server, Alphosys deals with the long wait times and the tedious tech discussion so I don't have to. They always, always solve my problem.

Their response time is amazing. They email back immediately. I swear Steven doesn't sleep. No matter what time it is here in Seattle, I get an immediate response from India!

I absolutely trust them with my business, with marketing advice and with tech issues. In 20 years of business, I have never made a better decision than to hire Alphosys. I cannot recommend them enough.
Company Response
Alphosys Technologies
Thanks Jenny for all your support too. Without your support, it wouldn't have been possible. The review, it really means a lot to our team. Thanks Again
Posted on Jun 05, 2020
Amy Chen
, Managing Editor, Host Communications at Airbnb
Posted on Oct 25, 2019
A truly fantastic company to work with!
Review Summary
We've been working closely with Alphosys for a long time now, mainly for website management and SEO, and they've never disappointed us once! They truly care about taking care of their clients and are responsive, knowledgeable, and prompt in their communications and service. With them, we've discussed everything from overlooked typos to downed web pages to rebuilding an entire website from scratch--and they've always been happy to address the issue ASAP and go the extra mile to handle everything from there. They are very supportive and dedicated to their clients and truly have your back no matter what happens. Highly recommended!
What is it about the company that you appreciate the most?
Amazing work ethic - always willing to cheerfully take on both big and small tasks. Hardworking and very supportive!
Company Response
Alphosys Technologies
Thanks Amy for such wonderful words. It has always been exciting working with you. The way you supported us was really overwhelming. You are such a wonderful person to work with. Thanks for the 5 Stars Amy!!!!
Posted on Oct 25, 2019