Andersen Inc.
Get qualified software developers & engineers
Visit website
Andersen is an international custom medical software development company with a strong focus on technology-intensive industries. Since its founding in 2007, the company has opened 15+ development centers and 10+ sales offices around the world. More than 3500 highly qualified specialists work on the development, customization, and integration of corporate IT solutions and web and mobile applications. Andersen has completed over 1000 projects and received hundreds of positive reviews from customers around the world. Today, the company is working on over 250 projects. Our technology stack includes .NET, C#, Java, Python, PHP, Node.js, TypeScript, Golang, C++, JavaScript, Angular, React.js, Vue.js, HTML, CSS, Java (Android), Swift/Objective C (iOS), React Native, and more. We also offer manual and automated testing, business and data analysis, UI/UX design services, DevOps services, IT security management, and L1, L2, L3 support.
Certifications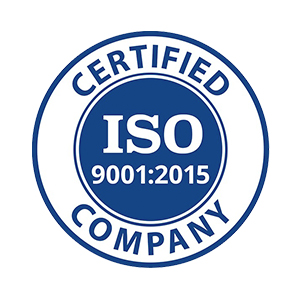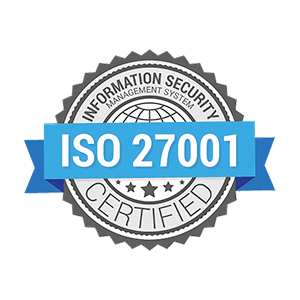 Germany
Zollstockgürtel 67
,
Cologne
,
Nordrhein-Westfalen
50969
+49 30 520 151 70
Poland
Rondo Daszynskiego 1
,
Warsaw
,
Warsaw
00-843
+48 22 390 64 08
United Kingdom
1 Trafalgar Square, Northumberland Avenue
,
London
,
London
WC2N 5BW
+44 207 048 6755
Focus Areas
Service Focus
Software Development
Mobile App Development
Web Designing (UI/UX)
IT Services
Client Focus
Small Business
Medium Business
Large Business
Andersen Inc. Clients & Portfolios
Key Clients
GlobePayroll
Samsung
Marvel
Media Markt
IHS Markit
Verivox
johnson & johnson
G Bank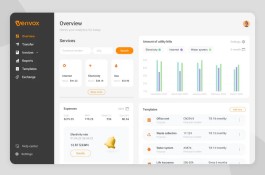 Andersen Inc. Reviews
All Services
Software Development
Relevance
Most Recent
Rating: high to low
Rating: low to high
Write a Review
Emilia Kasper
, Chief Operating Officer at 3 SCREEN SOLUTIONS
Posted 10 months ago
Andersen is a reliable partner in providing software engineers with very good technical skills who can integrate fast in an agile team
Review Summary
Working with Andersen, we have the possibility to access a pool of skilled developers on-demand, as well as the ability to scale resources up or down as needed. They have a wide range of developers with different skill sets and experience levels to meet the needs of various projects. Communication with the account managers is good and the issues are addressed quickly
What was the project name that you have worked with Andersen Inc.?
mobile and big screen application development
Describe your project in brief
We create TV applications on various screens: mobile, TVs, STBs, web. We use multiple technologies and software stacks, using SAFe as a workmode for the agile development teams.
What is it about the company that you appreciate the most?
strong team of experienced and skilled developers who are able to deliver high-quality code
proactive communication from the account maangers about the engineers availability
the short time Andersen needs until coming back with a list of candidates, once they understand what we need
What was it about the company that you didn't like which they should do better?
openess for compromise and compensation in case the engineers are having a bad performance
Param Nayar
, Chief of Staff at Sema
Posted on Feb 03, 2022
Andersen's talent are a pleasure to work with: they are quick to respond, actively engaged in problem solving, and regularly meet deadlines.
Review Summary
We found them through a mutual connection. Their prompt communications, structured process, and quality of talent all contributed to our decision to source talent from them.

We use their services to design, document, develop, and test core components of our code review tool. This includes producing diagrams and mockups in Figma. Documenting components of our tool in Confluence and assisting with story tickets in Jira. Development in React and JavaScript for the front-end and back-end respectively. Finally, running tests and automating test-rails to ensure the product is functioning as expected. The product is still being developed with assistance from all of these business units.

Thanks to their talent, we have significantly sped up our time to market estimate. We are constantly able to deliver new features sooner than expected thanks in large part to the structure their talent provides to our business processes.
What was the project name that you have worked with Andersen Inc.?
Sema Smart Code Review Chrome Extension
Describe your project in brief
Sema unlocks the potential of every software engineer through better code quality. Our tool provides code owners and code reviewers a host of features that facilitate how development can be improved.
What is it about the company that you appreciate the most?
If the proper scope and requirements are provided, they will execute to the T. They are incredibly precise and organized.
We are constantly able to deliver new features sooner than expected thanks in large part to the structure their talent provides to our business proces
From ideation, to execution, and ultimately to maintenance they contribute every step of the way!
What was it about the company that you didn't like which they should do better?
We would like to see them offer talent from more regions and time-zones.
Guido Maria Magliano
, Director of Operations at at VERSES
Posted on Dec 16, 2021
Fantastic experience, would recommend them to anyone in need of additional dev resources
Review Summary
Andersen's employees exceeded our expectations and provided fantastic work (great quality, on time, excellent communication & project management). We've extended our relationship with them and will keep working together.
What is it about the company that you appreciate the most?
Communication, project management, quality of work, efficiency and responsiveness, delivery
What was it about the company that you didn't like which they should do better?
The user stories' approval process could be simplified and shortened.
Vincent Fitzsimmons
, Chief Of Staff at The Intern Group
Posted on Nov 02, 2021
Projects Delivered On time, in budget, exceeded Our Quality Expectations
Review Summary
We hired them to do 2 things for us:

1) We had a fledgling technology function that had recently experienced turnover of staff at the leadership level and was running without a structure - we brought in a project manager to implement agile/scrum processes into the team, improve interfaces into the business and ensure our two upcoming product releases were released on time. We now have a solid structure and cadence in place and both products were releases on schedule.

2) We are in the process of building a future platform for the business and had a wealth of business analysis work that needed to be done - understanding and documenting existing processes and internal systems, designing the future state with a platform, capturing platform requirements and designing prototypes for the first few releases. All were done in record time, to a quality that far exceeded expectations.
What was the project name that you have worked with Andersen Inc.?
1) Scrum/Agile Rollout 2) Platform
What is it about the company that you appreciate the most?
The level of knowledge and expertise that the team members exhibited
Their work ethic and attention to detail in the projects they worked on
What was it about the company that you didn't like which they should do better?
Can be a little pushy on the sales side - but that's the business they're in
Banking Orchestration Platform
Review Summary
We arehave been working with a team of 15 engineers from Andersen at the development of a Banking Orchestration Platform for 8 months now. The platform is build on microservices in Mircrosoft's Azure Cloud. We are very happy we have contracted with Andersen for this huge software project. We collaborate with the team of high professionals in a very productive and constructive atmosphere although the communication is only via video conferences, chat and e-mail. We would choose Andersen again at any time and can recommend the company for the execution of large software projects.
Анастасия Зайцева
, Product manager at IMS
Posted on Oct 27, 2021
Outstaffing experience
Review Summary
An excellent team of professionals works on our project. Fully satisfied with the provided staff. This company has excellent corporate culture standards. And we are pleased to be cooperating with Andersen's team.
Alex Fedorov
, Head of Engineering at at RIDE Capital
Posted on Jul 22, 2021
Excellent Project Management, Client Liaison and Personnel Management
Review Summary
We have extremely high standards for software engineering and the quality of the work (top 1% of the companies). Andersen was able to meet these expectations with their outstanding personnel management and project management. We're a happy customer!
What is it about the company that you appreciate the most?
Flexibility, open to feedback, efficiency at managing people and projects, motivated people that can grow greatly over time.
What was it about the company that you didn't like which they should do better?
Train even more of their software engineers in the best foundational software engineering practices: TDD, Interaction Testing, Refactoring, Clean Code, Software Design, Simple Design, Evolutionary Architecture, Extreme Programming, etc.
Marina Dmitrieva
, Executive Assistant at at Renaissance Insurance
Posted on Jul 22, 2021
Andersen and Renaissance Insurance collaboration
Review Summary
I have perfect working collaboration with colleagues from Andersen company. I'd like to mention the asset of the project manager Oleg Yermoshko: we brought about effective onboarding and fast integration in the product team of a new developer, that helped us achieve our quarter goals!
Thank you and your friendly and professional team for productive work experience!
A reliable partner
Review Summary
We are pleased to be cooperating with Andersen team. Their DevOps and Dev alignment has been contributing to continuous process optimization in our company. Along with being efficient, Andersen team have also proven their readiness to take up challenges - no matter how hard the task might be, they provide valuable insight and search for the best solution actively. With their assistance we are heading devloping innovative ideas. We hope to continue our partnership Andersen and develop it further.
Experience with Andersen
Review Summary
We are working with Andersen a few years now, the developers are fully integrated in our team and have high level of experience and quality. They adapt fully to our processes and our systems and the project management keeps track of quality and all necessary requirements, in case of scaling they work really fast and efficient.
What is it about the company that you appreciate the most?
Efficient, Price/Quality, Cooperation, Integration
Good Team Performace!
Review Summary
Andersen team is making a great contribution to the ongoing development of our product. Not only do they demonstrate a high level of tech proficiency, but they also provide valuable insights and come up with ideas for improvements. They have become a part of our team and managed to build strong cooperation. We can rely on them, because they really dive deep in what they're doing.
What is it about the company that you appreciate the most?
Performance Integrity, Accuracy
Wonderful company that helps us climb the mountain.
Review Summary
Lev has been our point of contact & he has been great, gives us the time and space we need as we work on projects, but there anytime we need him. About 5 months ago he introduced us to Marina for UX/UI Web and Mobile design, let me tell you she is very skilled, hard-working & thorough.
Andresen: outstaffing experience
Review Summary
My unit has been working with the specialists from Andersen for already two years. Fully satisfied with the provided staff.
A company that gives us confidence in achieving our goals
Review Summary
We work with Andersen in two direcrions. As part of the first, they help us with outstaffing employees. Developers come experienced and diligent. We are pleased with the quality of their code.
In the second direction, we work on the outsourcing model. We have given away building an automated infrastructure (IaC) and ci/cd processes. The team is doing great, they always give us advices on different questions. The work of the team is completely transparent to us thanks to constant reports and presentation from PM.
Quality service and BAs
Review Summary
Anna has been our point of contact from the start and has been great, gave us the time and space we needed to make a decision but was there when we needed her.
Yjinia joined us as a BA and has done an outstanding job of picking up several projects, she is thorough and pays attention to detail. Yjinia has a very calculated approach to analysing problems and is able to produce detailed requirements very quickly, her work is extremely organised and has helped our team even in the short time se has been with us.
Would definitely recommend Andersen for anything requirements and software related.