Aress Software is the IT partner that brings technology and trust to the table. We are CMMi Level 3 as well as ISO 9001:2008 and ISO 27001:2005 certified. We are Microsoft Gold Certified for software development as well as technical support services, a Salesforce.com Consulting Partner and Standard Consulting Partner with Amazon Web Services (AWS). That means that dealing with us is not like dealing with freelance developers or smaller, less mature companies. We consistently deliver quality deliverables on time and to the customer's satisfaction. We are based in India, the US and the UK.

Aress Software, established in 1999, is now a 600 people company. Our 25,000 Sq. Ft. development centre is based in Nasik in India, a city of around 1.2 million people some 125 miles north of Mumbai (previously known as Bombay). Being away from the main conurbations of India, costs are somewhat lower and we are happy to pass this cost advantage on to our clients.
We have all the credentials to do what we do and do it well. We will never have any problems getting customer references. Their praise is almost embarrassing sometimes. Still we strive to get better all the time. Our experience means we know what we are talking about. In the odd case we may not, you can be sure we'll tell you. We are flexible and easy to work with and have a western presence to talk to whenever you feel the need.
Certifications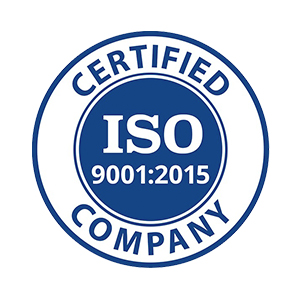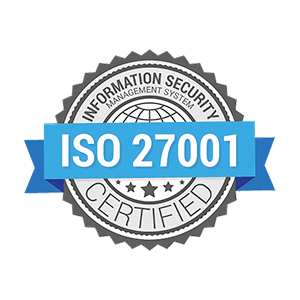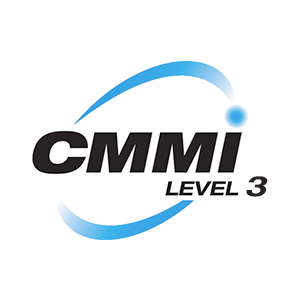 India
L-13, MIDC Ambad, Nashik
,
Nashik
,
Maharashtra
422010
+91 2536630710
United States
4931 E. Bloomfield
,
Scottsdale
,
Arizona
85254
+1-480-221-5084
United Kingdom
33 Tilmore Road
,
Petersfield
,
Hampshire
GU32 2HJ
+44 (0) 7828 929 032
Focus Areas
Service Focus
Web Development
Software Development
Cloud Computing Services
Testing Services
Client Focus
Small Business
Large Business
Medium Business
Industry Focus
17%
15%
14%
11%
10%
9%
8%
8%
8%
Healthcare & Medical
Advertising & Marketing
Information Technology
Aress Software Reviews
All Services
Web Development
Relevance
Most Recent
Rating: high to low
Rating: low to high
Write a Review
Maksim Osipau
, Owner at VironIT at VironIT
Posted 4 hours ago
Salesforce Survey Tool
Review Summary
Aress software was extremely efficient and met every single deadline. Any delays we had were on our team. They were amazing from a timeline perspective and were very understanding and accommodating. The team was also respectful of the budget, which was amazing. We never felt like we would go over the budget. When we wanted changes, they submitted proper CR details which allowed us to accept or reject them. As for communication, we had a single point person which was important to us because we didn't want to navigate different contacts. Our point of contact shared all the information with the relevant folks at their side.
Describe your project in brief
Our project was to build a state of art customer and employee feedback cloud-based system that could work on our existing Salesforce Org. We needed extensive dashboards and sentiment analysis of this data that we could present to our board of directors. We calculated scores for CSAT and ESR from this dashboard which because a part of our ESG reporting as well.
What is it about the company that you appreciate the most?
We are impressed with the quality of their design and the thought they've put into the project to deliver something that meets our objectives. But most of all, we were impressed by the wide variety of skill sets they had under a single roof. They had excellent Salesforce practitioners but also very good people on the Data Analytics and Digital side.
What was it about the company that you didn't like which they should do better?
Everyone would like their vendor to be a little cheaper. But to be honest, we were very happy with our project and the delivery.
Evgeniy Altynpara
, CTO and Founder at Cleveroad
Posted 1 week ago
Exceptional Web Development Partner
Review Summary
Our collaboration with Aress Software has been exceptionally positive. From the outset, their team demonstrated a profound understanding of our software development needs. Communication was seamless, with regular updates and a proactive approach to addressing any challenges that arose during the project. The company's commitment to quality was evident in the meticulously crafted websites they delivered. Their development team showcased technical expertise and creativity, resulting in user-friendly interfaces that exceeded our expectations. The project was completed within the agreed timeline, and post-launch support has been prompt and efficient. Overall, [Website Development Company] impressed us with their professionalism, skill set, and dedication to delivering a superior product. We highly recommend them for any company seeking a reliable and proficient website development partner.
What was the project name that you have worked with Aress Software?
Web Dev for Software Project
Describe your project in brief
Our software project demanded intricate design and seamless functionality. Their team delivered with precision, exceeding expectations. Clear communication, timely delivery, and top-notch expertise.
What is it about the company that you appreciate the most?
They have a strong management team that is able to work with us to suit our needs and changes. They have been able to hire great people to work on our teams.
What was it about the company that you didn't like which they should do better?
Nothing. We are satisfied with their work
Kerry Crespo
, Director of Operations at Ripple Effects
Posted on Jul 18, 2019
A Great Company to Work With!
Review Summary
The team at Aress has been a pleasure to work with. They work with our needs and put the resources in place to meet production deadlines, respond immediately to urgent requests, offer insightful feedback on design and complete our projects to spec. When working on a particular project, Aress makes the process smooth and communicates frequently to ensure the project stays on track. They provide a detailed scope of work, give routine updates on the project's progress, raise questions and give feedback immediately to keep the production flow going and are flexible when a project's path pivots from the original plan. Aress is our go-to partner for all our development needs.
Benjamin Dales
, Digital Media Manager at IABM
Posted on Jul 17, 2019
Ongoing website development
Review Summary
Working with the team at Aress has been great for us in terms of the scope and speed of development we have been able to implement on our website. We had previously used companies with a support hours based structure but bringing a developer from Aress in full time has massively improved not only the range of developments we can do on our website but also the speed at which we are able to bring these developments from planning to live. For example, we are able to conceive an idea, speak with our developer and account manager at Aress and within a few weeks (depending on the scale of the project) we are in the testing phase and ready to deploy live. Both Rajnesh and Riya (and previously Vijay) have been a pleasure to work with and are a real credit to Aress not only with their in depth knowledge but also in their customer service skills and general 'can do' attitude. I look forward to our continued relationship with Aress and seeing what the future holds.