At aTeam, we build digital products which are ranked at the top of the AppStore and Google Play listings. Want to create a web or mobile application but not sure where to start? aTeam transforms ideas into successful products.
1. We organize and iron your ideas to create a clear, detailed picture of the final product and how it will look and function.
2. We help enterprises to build products that stand out and turn unique concepts into brilliant, disruptive software.
3. We strategize and execute IT initiatives with precision.

Anyone can code. Our ability to engineer memorable user experiences that inspire and connect sets us apart. Each product launch signals the beginning of a deep dive into behavior and insight that tells us how to build you a larger, more dedicated audience.
Mobile App Development – Extend your reach with innovative, scalable, cross-platform mobile apps that positively impact businesses and reputations.
Web Application Development – Get ahead of competitors and create lasting impressions with superior web applications customers will use and recommend.
360 Digital Product Development – Product Development; UI/UX Design; Web Development; Mobile Development; Ecommerce Development; Custom Software Development; aTeam is everything you need in a full-service development agency.
Ready to take the next step towards future-proof digitization? Call, send a completed form, or email us at [email protected] for a free consultation.
Certifications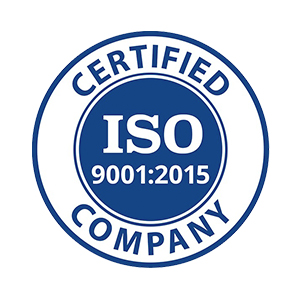 United States
1309 Coffeen Avenue
,
Sheridan
,
Wyoming
STEE 1200
Australia
8 Alkira Way
,
Gold Coast
,
Queensland
4213
+611800686492
Focus Areas
Service Focus
Mobile App Development
Web Development
Web Designing (UI/UX)
E-commerce Development
Digital Marketing
Client Focus
Small Business
Medium Business
Ateam Soft Solutions Executive Interview
Abhinand V Nair
Managing Director
Visit Profile
Kindly share your feedback on how GoodFirms has been doing so far in increasing your visibility among potential clients.
We have been getting great website traffic from GoodFirms. Also, GoodFirms' recognition gives us great introduction and credibility when we present our company to clients.
Please introduce your company and give a brief about your role within the organization.
AteamIndia is a full-service IT company providing strategic IT business solutions and services for complex business problems, in multiple industry sectors including retail, healthcare, finance, education, and more. Our vast technology and industry expertise enable us to focus on cutting-edge internet technologies with the aim to develop scalable, secure, and easy-to-use web applications that work across multiple devices. We believe that the judicious use of technology, together with a good design can reduce complexity, connect individuals, and provide valuable insights, all of which ultimately help businesses succeed. Seamless collaboration, total transparency, secure delivery — we've developed a better approach to offshore custom software development. Our team of over 40 technology experts scales quickly and offers end-to-end services across a range of platforms and technologies.

What makes us different and the most sought after is how we incorporate emerging technologies into our modus operandi. Our team at aTeamIndia comprises a "handpicked" collection of passionate and hardworking humans who believe in making the web simple. Our motto is to make trending technologies accessible to everybody. We are a client-centric team of professionals with a passion for creating, enhancing, and managing award-winning websites and digital experiences. As a recognized global leader in development and design, our proactive growth model empowers our clients to exceed their goals while integrating our team with theirs. We combine technology, creativity, and strategy to transform your audience from visitors into evangelists.
What is the story behind starting this company?
During my college days as a Software Engineer student, I had a deep passion for coding and finding solutions to problem statements. When I graduated I worked with ISRO as a contract Engineer and a couple of software firms as a software engineer, I got the feeling to create an entirely new methodology to resolve pain points of different industries by creating bespoke solutions. Then I started building a team and approached different customers presenting solutions to their pain points in business. A couple of clients gave us the opportunity to implement solutions that worked very well and we got recognized as problem solvers in many sectors. Thus we started expanding the team with more passionate developers and business analysts and scaled to a 40+ member team and spread across 4 different countries.
What is your company's business model–in-house team or third party vendors/ outsourcing?
We are a 100% in-house production team with no third-party outsourcing on design, development, or support/maintenance.

We work for Hire and our clients own the intellectual property rights to the application. We work with 100% transparency and we do not reuse or sell the code or data.
How does your company differentiate itself from the competition?
Most of our clients are techies /businessmen, hence our business analysis and communication skills help them understand the complexities to help them visualize solutions through mock-ups & workflows.

Our value-driven approach :
Defining hidden pains and needs
Offer unique valuable perspective on the market.
Helps navigate alternatives
Provide ongoing advice and consultation
Helps avoid potential landmines
Recommend new innovations and outcomes
What industries do you generally cater to? Are your customers repetitive? If yes, what ratio of clients has been repetitive to you?
We cater to startups and SMEs. We have helped agencies, startups, and industrial manufacturers around the world build new software features and streamline their operations. It's the 21st century and we believe technology should work for you, and we've made that vision a reality for all of our clients.

We have a client retention ratio of 60% with 99% job satisfaction. We have a separate desk for post-sales to maintain constant communication and relationship with our clients. Product launch isn't the end of the road. We compile user insights and behavior to understand what works and what doesn't. It's how we keep improving the product, and why we believe our job is never done.
Please share some of the services that you offer for which clients approach you the most for?
Bespoke web and mobile applications.
What is your customer satisfaction rate according to you? What steps do you take to cater to your customer's needs and requirements?
When a customer approaches us it will be of two types.
1. Find a Solution to existing pain points.
2. Enhancing the current system in a more productive way.

For both scenarios, we ensure the customer is getting the expected deliverables on time and with quality. Also, we ensure the level of impact our solution has made into their business. Hence according to us, customer satisfaction is the positive impact that our solution has made on their business. It can be saving time, money, or effort.

In order to reach that level of customer satisfaction we already set up an organized way of project management which starts with groundwork understanding the exact current situation of the client and proposes multiple solutions to resolve the problems. Once the solution is finalized, we will break it down into milestones and allocate it as different sprints with a specific timeline for release. Thus we complete milestones one by one and release them to the customer to see how that moving forward. This will avoid any kind of last-minute surprises to clients and they will be getting all transparent information about the project evolution from day one. Such transparency is the key factor that leads us to customer satisfaction.
What kind of support system do you offer to your clients for catering to their queries and issues?
Our support system is actually one of its kind. We always allocate a dedicated team for any project. It consists of Team Leads, Project Managers, Quality Analysts, and Developers. The Project Manager will be in charge of the project and he leads the team with the Team lead and have constant communication with the customer. He normally has a communication panel that has all the communication with the customer. There are workshops that we conduct in the initial stage of brainstorming for the project. After that, there will be daily stand-up in which the PM addresses the plans for the day and weekly meetings to ensure the plans for the week. Such constant communication avoids any gaps between the customer and ateam and every concern, query will be taken care of in this process.
What kind of payment structure do you follow to bill your clients? Is it Pay per Feature, Fixed Cost, Pay per Milestone (could be in phases, months, versions etc.)
We work on fixed price terms that are milestone-based for bespoke solutions. At the same time, we bill hourly(monthly or weekly payment) for staff outsources services.
Do you take in projects which meet your basic budget requirement? If yes, what is the minimum requirement? If no, on what minimum budget you have worked for?
We undertake a project size of $10,000 and above.
What is the price range (min and max) of the projects that you catered to in 2020?
Minimum $12,000 and maximum $95,000.
Where do you see your company in the next 10 years?
We have a strong client base in Australia and Texas. Our mission is to become the top-rated IT service provider in these regions. We also expect to raise the team member strength to over 300 in the next 5 years. The vision is to be the best bespoke solution provider for SMEs and MSMEs.
Ateam Soft Solutions Clients & Portfolios
Ateam Soft Solutions Reviews
All Services
Web Designing (UI/UX)
E-commerce Development
Digital Marketing
Mobile App Development
Web Development
Relevance
Most Recent
Rating: high to low
Rating: low to high
Write a Review
Ashley Jeffs
, CTO at Fifth Logic
Posted on Jul 19, 2022
Awesome experience ATeam are extremely knowledgeable and will work above and beyond to deliver an outstanding product.
Review Summary
From the initial meeting with ATeam we were very impressed with their attention to detail, technical knowledge, clear communication and approachable nature. We very quickly built a strong trusted partnership. Leveraging ATeam's skills in both UX and UI design we were quickly able to transfer our requirements to a functioning POV and build out from there. ATeams's ability to work offshore effectively was a welcome relief from previous experiences with other off shore development companies. Everything ATeam said they would do was completed. Furthermore when requirements changed ATeam were very adaptable and provided recommendations on how best to deliver the new requirements.
Due to the success of the first phase we have already commissioned ATeam to design and build the second stage of our front end application.
We strongly recommend ATeam for any UI design or React development needed.












































What was the project name that you have worked with Ateam Soft Solutions?
Fifth Logic IQ . .
What is it about the company that you appreciate the most?
Honest Clear Communication Collaborative Extremely Knowledgeable Friendly Easy Going Adaptable
What was it about the company that you didn't like which they should do better?
Nothing. Any issues that arose due to the aggressive delivery time line were quickly dealt with.
Sandeep RG
, Chief Executive Officer at at Flack Marketing solutions
Posted on Nov 29, 2021
Felt like working with in-house team. They are so much supportive and friendly.
Review Summary
I was looking for a team to work with us in a lean model as I was planning to build an app based on customer experiences. Many of the agencies didn't accept the proposal as I don't have a complete plan. But Ateam took the challenge and has been with us in all Phases. They suggested better alternatives regarding the features for Budget feasibility and early delivery of the product. They followed the timeline, they shared with me.

Still, they are supporting us in feature enhancement and UI improvement.
What is it about the company that you appreciate the most?
Proper communication and documentation of all requirements regarding the app.
worked with us just like a lean startup model and done all iterations in the product without any hesitation
What was it about the company that you didn't like which they should do better?
our MVP had some bugs. But they have corrected in a short span of time.
The best out there!
Review Summary
After speaking with 20+ software development teams, I found myself constantly disappointed. That is until, I met with ATeam. Within our first consultation meeting, the team demonstrated a strong work ethic, passion about their work, and a genuine desire to provide as much value as possible. There is no question that these guys are the best out there! I am delighted to have worked with ATeam.
Abdur R. Walid
, Web Developer at BrainStation
Posted on Oct 01, 2021
In a league of their own
Review Summary
Previously having an unpleasant experience with an agency, i found Ateam and had them take over few of my projects for me. Since then they had done many more for me. Their team is full of skilled and collaborative engineers. Communication was always up to date and the team is incredibly flexible. The quality of their development is impressive and Specially the work ethic. I highly recommend them for their above and beyond mentality.
What is it about the company that you appreciate the most?
Definitely their communication skills and work ethics. Never missed a deadline!
What was it about the company that you didn't like which they should do better?
So far very good.
Abhilash Mohanan
, Digital Marketing Specialist at Adal Learn
Posted on Sep 28, 2021
The service was top-notch
Review Summary
The service was top-notch. They implemented all our requirements with proper understanding and optimum results. All the features were rolled out timely. The communication with the team was effortless and we could reach out to them with queries whenever necessary without any hassle.
What was the project name that you have worked with Ateam Soft Solutions?
The Experts
"Wow" team.
Review Summary
Great pleasure to work with aTeam. Extremely dedicated, excellent communication, and great performance. Never seen their efficiency and commitment in other professionals. From just hiring for a specific job they have become the team I would like to work long-term with. That explains everything, right? ;)
What is it about the company that you appreciate the most?
Communication, organization, efficiency, intelligence, and clarity.
Responsive and thorough
Review Summary
We engaged Ateam for the technical upgrade of 3 websites. The main aim was to improve the web performance, page speed and core web vitals. The overall project has been a great success, and the team have exceeded our expectations. Ateam were responsive, communicated well and deployed resources to ensure timely delivery.
What is it about the company that you appreciate the most?
Communication and technical capabilities
Dev For Gaming Company - Highly recommend!
Review Summary
I worked with ATeamIndia on developing a gaming platform for a large enterprise based in the UK. My interaction with the ATeam devs was very top-notch! Very professional and a special shoutout to the project management team - you guys rock! One of the best development experiences I had. Highly recommend!
What is it about the company that you appreciate the most?
Communication and project management skills.
Anonymous
Posted on May 05, 2021
Custom CRM Development
Review Summary
aTeam Software Solutions worked with my team to build out a Custom Laravel based Customer Relationship Manager(CRM) for a niche within the Commercial Real Estate Industry. We interviewed 5+ firms before moving forward with aTeam. From the start, the team was extremely hands on and thorough when discussing the scope of the project. The CEO and President were involved throughout the entire process, which provided us comfort when committing to such a large project.

Daily emails and calls, Live Demos and tutorials, the team was communicative and always kept us in the loop on the project. Some features of our project included:

-Customer Manager System
-Lender Manager System
-Call Manager
-Task and Notifications Manager
-Email Client Integration
-Location Based Property Management
-Live Chat
-Sales Pipeline Management

So far, we've been extremely happy with the product and have already seen a 28% decrease in the time it takes us to close a deal. The team is providing us 24/7 ongoing maintenance and we will continue to work with them for future Development.


What is it about the company that you appreciate the most?
They are extremely communicative and thorough in all aspects of the project. We are always up to date with what they were working on and the timeline expectations. I really liked how involved the CEO and President were for being a company of their size.
What was it about the company that you didn't like which they should do better?
Currently do not have any room for improvement but will update if that changes.
Web Application with Angular
Review Summary
The team was capable of quickly understnting the requirements and we put in place, in a few weeks, an application written in Angular to be used by R&D Departments. Always working at a good pace, and with communication on each step, wich allowed all the questions to be sorted out and solved quickly. It's has been a very positive experience working with ATeam.
Website for NGO Organization
Review Summary
Our is a NGO foundation Our main aim is to fight social inequalities through education and knowledge sharing. Our efforts are focused on children in need: with disabilities, those living in orphanages, and students from small villages ATEAM designed and developed a custom web application form for us aimed at recruiting new volunteers. What we also needed was an intuitive internal management tool.
ATEAM suggested creating a dedicated multipurpose CMS, which they developed later on. As a result, the solution simplifies our volunteer registration procedure. We wanted to recruit volunteers more easily, organise their teamwork better, and manage our events more efficiently.

App users are praising it for its easy usability and functionality. Compared to the previous method we used to have, now we can save up to 50% of the employee's time. Using the new solution, we've already recruited 25 volunteers to date.
website development for digital marketing company
Review Summary
We need a responsive website to promote our service to global prospects.

Within 2 months of launch our website we saw 75% of traffic increase in our website and 25% drop in bounce rate. Ateam didn't just go through the motions. They went above and beyond in being very thoughtful. You can rely on them even if you do not have a strong technical background. They had a can-do attitude and didn't create any unnecessary problems. It was a pleasure to work with Ateam
What is it about the company that you appreciate the most?
Team and their process flow
Building a Warehouse Management System and eCommerce platform
Review Summary
I have been working for half a year now with aTeam Indian on two major projects, which are connected to each other.

The first one is building a Warehouse Management System tailored to our need as most of the software available to manage a Warehouse are either really expensive or require all our working methods to adapt to the software instead of the the software adapting to our needs. After spending long time reviewing existing software, we decided to build or our software.

We hired aTeam India to do so, and followed their process to define the software perimeter, starting with a document that would describe each user story and how they would use the software. From here wireframes and UX/UI have been done by aTeam India and development started short after.

Daily meetings, which are really short, allow us to answer any question the team might have and also following up on the progression.

We are happy working with aTeam India and this has lead to us to start another project with them which is an eCommerce platform, connected directly to our ERP and to the WMS.

I would happily recommend aTeam India.
What is it about the company that you appreciate the most?
They are well organized and at the same time can adapt to our choices of technologies
What was it about the company that you didn't like which they should do better?
I am verry happy of the partnership so far and I don't have any specific need that isn't covered yet
Highly Recommended.
Review Summary
I've been working with various developers on many projects over the years. I was able to hire ATeamIndia for a large project recently, and they did not disappoint. They are professional, courteous, efficient, and overall - I really enjoy working with them. I'm sure I will hire them again for more projects in the future.
School management System
Review Summary
Administration and management of the schools was a very tedious task. We wanted to use digital technology to help in making this simple and easy.

The scope was to develop a School Management System which brings forward effective communication of students, parents, teachers and others on a common platform that makes administration simple. core features included:

Administration
Academics
Attendance management
HRMS
Student Management
Parent Management
Exam Management.

After the new ERP implementation the workload upon the staff members is reduced and saves time. Right from administration department to teaching-learning, the ERP helps in maintaining the best digital educational ecosystem.

Ateam had Great business vertical experience . The team frequently provided ongoing advice and consultation, Recommend new innovations and outcomes and Helped avoid potential landmines.
What is it about the company that you appreciate the most?
They had Great business vertical experience . The team frequently provided ongoing advice and consultation, Recommend new innovations and outcomes and Helped avoid potential landmines.
What was it about the company that you didn't like which they should do better?
They were the best software development partners we could ask for . No complaints