Avenga is a global IT and digital transformation consultancy serving verticals such as pharma & life science, insurance, finance automotive, real estate. Avenga has more than 2500 professionals with offices in Germany, Poland, Ukraine, the U.S., and Malaysia. Services include digital strategy, customer experience, technology consulting, solution engineering, product development, and staffing.
Certifications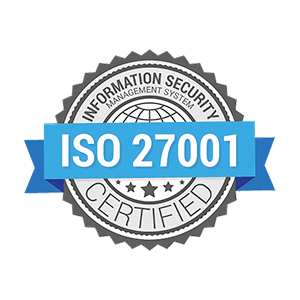 United States
18 Overlook Ave, 9 Rochelle Park
,
New Jersey
,
New Jersey
07662
+19083124068
Germany
Bahnhofsvorplatz 1
,
Cologne
,
Nordrhein-Westfalen
50667
+490221846300
Poland
26 Przyokopowa Str
,
Warsaw
,
Warsaw
01-208
+48022 29 05 805
Ukraine
73 Heroiv UPA Str
,
Lviv
,
Lviv
79000
+380676 705 051
Focus Areas
Service Focus
30%
20%
10%
10%
10%
5%
5%
5%
5%
Software Development
Web Designing (UI/UX)
IT Services
Big Data & BI
Artificial Intelligence
Client Focus
Medium Business
Small Business
Large Business
Avenga Executive Interview
Visit Profile
Kindly share your feedback on how GoodFirms has been doing so far in increasing your visibility among potential clients.
Over the past year, we have received about 300 website visitors from GoodFirms. The low bounce rate of 24% indicates that they align well with our target audience and have a genuine interest in our services.
Please introduce your company and give a brief about your role within the organization.
Avenga is a global digital transformation and custom software development company. As of September 2022, I have taken on the role of CEO. In this position, my primary responsibilities include overseeing the execution of Avenga's vision and global strategy, driving the expansion into new markets, managing change within the organization, and facilitating integration efforts.

Before becoming CEO, I held various C-level positions at Avenga, including Chief Operating Officer (COO), Chief Digital Officer (CDO), and Country Director for the United States and Ukraine.
What is the story behind starting this company?
In 2019, we embarked on a remarkable journey by merging four independent IT companies from Germany, Poland, and Ukraine. This strategic decision to unite our collective expertise and resources under one DNA laid the foundation for Avenga's future success. Many big enterprises simply require their partners to have a kind of omnipresence. If they deal with you, they want to be sure you can serve all their offices and needs worldwide.

Since our inception, we have grown rapidly, both organically and through strategic acquisitions. By now, we have a workforce of over 4,000 professionals and a presence in 31 offices across Europe, Asia, Latin America, and the United States – yet, we are still at the very beginning of our story.
What are your company's business model–in house team or third party vendors/ outsourcing?
We leverage our bestshoring capabilities in Europe, Latin America, and South East Asia to provide state-of-the-art digital transformation and software engineering services to our customers worldwide.
How does your company differentiate itself from the competition?
Avenga has a straightforward success formula, which consists of 4 pillars – obsession with our client's challenges, a strong engineering DNA, deep industry expertise, and a flexible engagement model. Let me elaborate:

Firstly, we want to be in front of our clients as early in their digital journey as possible. In that way, clients can benefit from engaging Avenga the most. We have hundreds of use cases and great expertise, and it's hard to surprise us with the complexity of the business cases that our customers are facing. We can help them to address their problems faster and more efficiently.

Secondly, we have a highly-skilled, client-focused team that delivers end-to-end, mission-critical solutions to our clients. We strongly emphasize understanding their individual needs and requirements, enabling us to deliver tailored solutions that address their specific challenges and create a significant competitive advantage.

Thirdly, we have a deep understanding of our client's business domain in such areas as life sciences, financial services, or manufacturing. We can connect the business problem to the best technological solution and deliver projects end-to-end.

Lastly, we leverage our best-shoring capabilities. It gives our clients the freedom of choice: If costs are an issue, they might want to work with an engineering team from a certain country and location. If they wish to have personal connections, face-to-face conversations, and a team constantly at hand, they can choose meetings in person and on-site teams in their respective countries. Or they can decide they want a combination of both – whatever they prefer, we can provide it.
What industries do you generally cater to? Are your customers repetitive? If yes, what ratio of clients has been repetitive to you?
We serve best-in-class enterprises, especially in Healthcare and Life Sciences, Banking, Financial Services & Insurance, Industrials, and IT. Our average client tenure of 7.5 years showcases the trust and repeat business we receive and highlights our position as a reliable and preferred partner in these industries.
Please share some of the services that you offer for which clients approach you the most for?
We offer comprehensive services and support our clients with projects along the entire digital value chain – from digital strategy to software implementation, user experience, IT solutions, and managed services. Our clients approach us most frequently for digital transformation and custom software development.
What is your customer satisfaction rate according to you? What steps do you take to cater to your customer's needs and requirements?
At Avenga, we place a strong emphasis on client satisfaction and continuously strive to exceed their expectations. As a result, our score consistently ranks high in the Net Promoter Score (NPS) survey we conduct annually. However, we all know that maintaining high client satisfaction requires continuous effort and improvement, so we do not rest on our laurels.

To fulfill our client's needs and requirements, we adopt a tailored approach for every project. We closely collaborate with our clients to understand their specific needs, goals, and expectations. This allows us to design and implement solutions that align perfectly with their unique requirements.
What kind of support system do you offer to your clients for catering to their queries and issues?
Each client's needs and wishes are unique, as are the projects. Therefore, we don't have a standardized approach. Instead, we prioritize effective communication with our clients throughout the entire project lifecycle. This includes regular meetings, progress updates, and transparent reporting. We value our clients' input and actively seek feedback to ensure their needs are met at every project stage.
What kind of payment structure do you follow to bill your clients? Is it Pay per Feature, Fixed Cost, Pay per Milestone (could be in phases, months, versions etc.)
Our agreements with our clients are as varied as the projects we implement. Depending on the nature of our work, we can work on a T&M or fixed budget basis. These are our predominant models.
Do you take in projects which meet your basic budget requirement? If yes, what is the minimum requirement? If no, on what minimum budget have you worked for? What is the price range (min and max) of the projects that you catered to in 2022?
With new clients, we typically start with a Proof of Concept (POC), Minimum Viable Product (MVP), or a discovery phase, which generally ranges from $50,000 to $200,000. Subsequent projects usually have a minimum budget between 0.5 to 1 million US dollars and reach tens of million dollars eventually.

When it comes to existing clients, we are flexible, and there are virtually no limits. Whatever they need, we provide them with the necessary expertise, teams, and delivery resources to effectively meet their evolving needs and solve their challenges.
Where do you see your company in the next 10 years?
We have a clear plan to establish ourselves as a prominent player in global digital transformation over the years to come, with a strong focus on the life sciences and financial services sectors.

Our vision for the next decade includes several key milestones. We plan to expand our global platform presence, further optimize our go-to-market strategies, and enhance verticalization, focusing on key regions such as the US, DACH (Germany, Austria, Switzerland), and other Western European countries.

Additionally, we will continue to leverage our M&A platform for inorganic growth, employing a focused approach to strategic acquisitions that accelerate our expansion and enhance our capabilities. Combined with offering a comprehensive suite of state-of-the-art technologies, this will further strengthen our position as a leader in end-to-end custom software development and digital transformation.
Avenga Clients & Portfolios