B2C Info Solutions
Bringing Innovations In Technology
Visit website
B2C Info Solutions is a premium digital technology company that provides end-to-end product engineering services. We leverage the power of experience design, cutting-edge engineering and cloud to build disruptive web and mobile applications and enable digital transformation for businesses.

We practice Agile methodologies to develop business-critical web and mobile solutions with a faster time to market. With a team of 50+ passionate technologists, we have delivered over 700+ combined Web & Mobile projects and 400 comprehensive Enterprise Applications for over 400 clients from India, North America, Europe, Australia, Middle East, and Africa.
Certifications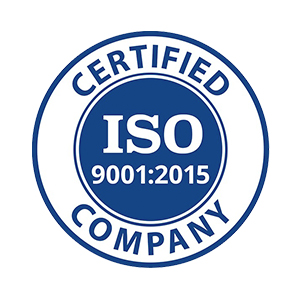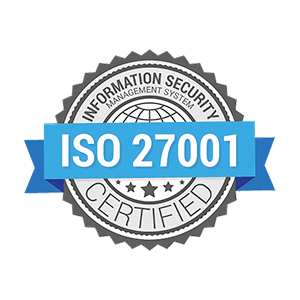 India
C-25, C Block, Sector 58
,
Noida
,
Uttar Pradesh
201301
+918860886203
India
91, Springboard, MG Road
,
Bengaluru
,
Karnataka
560001
+918800964399
United Kingdom
52 Cornmarket street
,
Oxford
,
Oxford
0092
+44 8000614395
United States
4 North St. Huntington Station
,
NYC
,
New York
11746
+1 9177242928
Focus Areas
Service Focus
Mobile App Development
Web Development
Web Designing (UI/UX)
Digital Marketing
Direct Marketing
Client Focus
Small Business
Medium Business
Large Business
B2C Info Solutions Executive Interview
Amit Jain
Co-founder and CEO
Visit Profile
Please introduce your company and give a brief about your role within the company?
B2C is a leading mobile development company known for developing stunning native apps to cross-platform apps giving innovation yet another dimension. We are specialized in the delivery of full-cycle, end-to-end mobile solutions and services for successful brands and start-ups and help them leverage emerging technologies such as IoT, e-Healthcare, Big Data, and Wearable, Beacon technology and many more.

I am the Co-founder & CEO of B2C Marketing and MD at B2C Info Solutions. My forte lies in strategy formulation for capturing and building new revenue streams, value articulation across technology products and solutions. I am also responsible for making corporate decisions, and I make sure that each of the employees working here is empowered with right resources, right team, encouraging them to build cutting-edge creations as and how the clients want.

We have our headquarters in Noida and branch office in Bengaluru, India; we're a company of 50+ specialists.
What was the idea behind starting this organization?
I started B2C 6 years back with a vision to serve my clients for whom we are designing Websites with another brand named V4U Design. We quickly understand that it's a big opportunity and we planned to act on it. We immediately started and hired Mobility experts (iOS and Android Developers). We understand that Mobile Apps are getting popular. The core idea was to offer Mobile App development services at small scale to these clients, but slowly we scaled up to a level where we could serve larger enterprises & start-ups.
What are your company's business model–in house team or third party vendors/ outsourcing?
We have a strong in-house team of Business Analyst, designers, developers and testers / QA. We have 50+ professionals working from 2 different offices. We hire quality resources from top universities around the country in India. Our focus is to retain quality talent inside the company for a longer duration. We train our resources to work closely with start-ups and enterprises understanding the business requirement and deliver modern-day solutions digitally. We do have channel partners outside India as well where we work with them on top notch and innovative technologies. We primarily focus on project management, execution, and reliability.
How is your business model beneficial from a value addition perspective to the clients compared to other companies' models?
We follow a strict development methodology to provide value add services to our global clients. We have set models which work typically for most of our clients. We work on both fixed and hourly based projects. We are very much open to work-out an engagement model that justifies the development and delivery of the solutions based on the end client's business requirement. The projects which have a concrete scope of work, we suggest clients work on Fixed cost model. However, the requirement which is not clear initially, we recommend strongly to move on an Hourly or monthly basis where we bill the client on time & material basis.
What industries do you generally cater to? Are your customers repetitive? If yes, what ratio of clients has been repetitive to you?
We have worked with clients belonging to a variety of industries like Education / E-learning, E-commerce, e-Healthcare, Transportation, Logistics, Retail, Telecom, Automotive, Real Estate, IoT, Wearable and Beacon Technology, etc.

70% of our business comes from existing clients. We have an excellent retention rate.
Mention the objectives or the parameters critical in determining the time frame of developing a mobile app.
Time-frame of any Mobile App depends upon the scope of the project. We do a lot of brainstorming with clients before finalizing the project. Indeed, we try our best to clarify every query and doubt before submitting the time-lines. Moreover, we work on detail scope doc and approval from the client so that the development team has complete clarity on the timelines and scope and there is no communication gap between client and team in run time.

We generally follow two different models – Fixed cost and Hourly based model. If the requirement of the project is concrete we suggest the client go with Fixed cost model. However, if the project scope is not clear from the client end, we recommend going with time and material basis. This helps the client to understand every module and track the productivity as well.
How much effort in terms of time goes into developing the front end and back end of a mobile app?
Usually, the mobile app project takes around 2 – 4 months to deliver. Front-end and UI is the most critical part of the project. However, back-end plays a crucial role in maintaining the best user experience. The other factors can be – third party API's integration. The back-end consumes tentatively 35% of the total project timeline.
What are the key parameters to be considered before selecting the right platform for a mobile application?
The key parameter to choosing the right platform is to understand the target audience and geographies client wants to cater. In recent time we examined that clients want to develop apps on both the platforms, i.e., iOS and Android. Following are the parameters we need to take in consideration before proposing the platform:
- Client's business model
- County client want to target
- Revenue model
- Client budget
- Project Timelines
Which platform do you suggest your clients to begin with when they approach you with an idea (Android or iOS) and why?
The market share for iOS and Android is almost equal. We need to understand the client requirement, target audience, business model and expected revenue. We cater to the clients globally, and the criteria depend upon various factors. The budget and target geographies play an essential role while we suggest the best solution to the client's requirements. We also take suggestions from our market researchers so that we could guide clients accordingly. We can start with a single platform or with both, but it does change with the client's target geographies and set a budget for planned phases.
Android or iOS, Native or Hybrid — which platform is best to use to build your app? What are your recommendations?
It totally depends upon on the type of app we are building, the audience we are focusing and geographies we have decided to target. We work on both Native and Hybrid app development. The selection of these platforms completely depends on our client's choice, budget, and app functionality. Indeed, Hybrid app is not as expensive as compared with Native. We suggest going with Native if the App caters to enterprise level challenges and equips with a lot of third-party integration. The selection of technology also depends upon utilization of device properties like GPS and Off-line database management.
What are the key factors that you consider before deciding the cost of a mobile application?
We analyze the complete scope of the project and iterate a few levels of the project through constant calls with every client. After having detailed discussions with the client, we make sure that we have understood the complete scope of the project including the challenges and technicalities we need to take care. Once we have the complete clarity on the scope, we move towards timelines and resource allocation. Every client is different, and so is the functionalities of the app. Based on the proposed features and budget, we match the matrix with the man-day's work required, and on that basis, we work out the efforts and timelines of the project. We are very flexible in dividing the scope of the project into different phases based upon the marketing plan and budget allocation.
What kind of payment structure do you follow to bill your clients? Is it Pay per Feature, Fixed Cost, Pay per Milestone (could be in phases, months, versions etc.)
We have 2 different models – Fixed Cost Model (Milestone Based Payment) and Hourly Based Billing (Time & Material Based Payment).
For Fixed cost projects, we take partial upfront cost and rest we divide the complete payment into multiple milestones. Payment is attached to successful completion of a particular milestone followed by client's approval on the same.

For Hourly based projects, we run the weekly or monthly billing based upon the number of hours spent in a particular week or month. We maintain a time-sheet for each project, and on that basis, we generate the invoices weekly/bi-weekly or monthly. We have a standard hourly rate which varies with the developer's experience level and technicality involved within the project.
Do you take in projects which meet your basic budget requirement? If yes, what is the minimum requirement? If no, on what minimum budget you have worked for?
Yes, we usually take projects that are above $5000 USD value. However, we are very much open for projects with less than $5000 USD value considering the concept of the project add value to our portfolio and gives us the opportunity to work on latest technology trends.
What is the price range (min and max) of the projects that you catered to in 2018?
The price range of the projects we work on is $5000 - $200000.
Which business model do you suggest to your clients enabling them to generate revenue from mobile applications? Why?
There are various business models in the market which we suggest to our clients. Advertising is one of the best ways since it gives your brand the platform and the deserved footage. The other models could be In-App Purchases, Referral model. The revenue stream also highly depends upon client business goals.
Kindly share your feedback on how GoodFirms has been doing so far in increasing your visibility among potential clients.
I am very impressed with the work you guys are doing. I am looking forward to exploring more areas of synergies as I am pretty new to this platform. Keep up the excellent work.
B2C Info Solutions Clients & Portfolios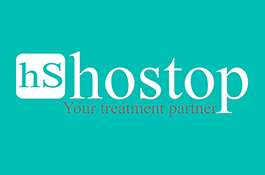 B2C Info Solutions Reviews
All Services
Web Development
Web Designing (UI/UX)
Digital Marketing
Mobile App Development
Relevance
Most Recent
Rating: high to low
Rating: low to high
Write a Review
Education website SEO, OXford UK.
Review Summary
We are very pleased with the team, excellent customer care. Always proactive and patient with us. The work carried out by the team have been to very high standards. They have been highly adaptable and always ready to help. Maintaining our standards and keeping cool. We feel highly of the team. We are grateful to them for being able to offer us competitive rates. We are so pleased with their services that we are planning to even host with them and offer them all our e-commerce and Marketing requirement. Thank you very much for all your hard work, dedication and keeping high standards throughout :)
What is it about the company that you appreciate the most?
Excellent customer care, pro-active, calm and professional Maintaining high standards throughout
What was it about the company that you didn't like which they should do better?
Relax too guys :)

Gargi Sharma
, Marketing Manager at JMD Railtech Group (JMDR)
Posted on Mar 19, 2019
Excellent services by B2C Marketing
Review Summary
My overall experience with B2C is excellent. They are professionals and know how to deal and manage the customers. Their team is very understanding, helpful and prompt.
Shashi Ranjan
, Commercial Manager at Poct Services Private Limited
Posted on Mar 12, 2019
Getting Better Services from B2C
Review Summary
B2c has better team for manage all work & we are associated with them since last 5 years. Every person is doing own role in a positive way, that is the reason for association with B2c Marketing.
Jaydeep Bhatt
, General Manager at DDB Mudra Group
Posted on Mar 07, 2019
Easily aaproachable.Project deliver on tme.
Review Summary
We have given this project to B2C Marketing for our Website and Mobile App development. The project is delivered before time. B2C team is very professional and understood the project very well. We will continue to use their services in the near future.
What is it about the company that you appreciate the most?
Good understanding of the project. Delivered on time.
Shina Kataria
, Marketing Executive at ZAFCO
Posted on Mar 06, 2019
B TO B WEBSHOP WITH SAP INTEGRATION
Review Summary
very nice and helpful people we have completed the project in 15 days with them Project value 50000 to 200000 lac dollars
Great team, Outstanding Work and Great Service!
Review Summary
We are using B2C Marketing from past 2 years. We are engaged with B2C for developing our Hospital and Doctor listing portal with Mobile Apps. Till now we are getting ample support and services and we are very satisfied with their works. Now we have enroll them as our technology partner for complete end to end IT services.

Ankit Srivastava
, Legal Counsel at HT Media Ltd
Posted on Mar 04, 2019
Excellent services
Review Summary
It was an amazing experience. The best part was that they understood my requirements and delivered services accordingly. They also have a very competent team. They completed the project as per the assured timeline.
What is it about the company that you appreciate the most?
Dedicated Employees having clarity of thoughts. They were able to meet agreed timelines. Good understanding of the technology and products. Would be happy to go to them again. Keep it up guys
Nitin Bhaskar
, Fire Engineer at WSP | Parsons Brinckerhoff - Asia Pacific
Posted on Mar 04, 2019
Realiable
Review Summary
My webpage was delivered on time, thought the timeframes were stringent and challenging
What is it about the company that you appreciate the most?
Customer service and smart solutions
Shishir Satija PMPCSMITIL
, Manager Quality Management at Molina Healthcare
Posted on Feb 28, 2019
Excellent Service
Review Summary
I got my Project completed on time and within budget. No compromise on Quality. Will use their service again.
What is it about the company that you appreciate the most?
Professionalism
What was it about the company that you didn't like which they should do better?
None
Trusted Brand!!
Review Summary
My journey with B2c was amazing and I must say their after sale service and people connect makes them perfect in their own field. Very reliable and easy to deal with.
What is it about the company that you appreciate the most?
Understanding client needs and responding accordingly.
shelain sondhi
, Director at Self employed
Posted on Feb 27, 2019
experience with the services of B2C Marketing
Review Summary
We are happy and satisfied with the Services provided by B@C MArketing
What is it about the company that you appreciate the most?
consant care
What was it about the company that you didn't like which they should do better?
more pro active
Charu Madan CSM
, Senior Software Quality Assurance Analyst at Carrington Holding Company, LLC
Posted on Feb 27, 2019
Customer satisfaction at its best!
Review Summary
We had used their service in past I must say they are very reliable and easy to work with. Also, they delivered the product on time.
What is it about the company that you appreciate the most?
Easy to work with.
Very Flexible,Professional & Patient
Review Summary
From last 5 years,VastuArch is associated with B2C markeing
I appreciate the cooperative spirit.of the team.
I strongly recommend B2C team for Website Designing and mobile App. development.
i am looking forward to continue work together.
Best!!
Amita Rawat
VastuArch