Bitswits has been at the forefront of digital innovation for a decade now. Founded in 2010, this creative tech company uses their cutting-edge approach to help startups and enterprises turn ideas into reality with top notch design, development and implementation services – from apps and websites to games, ecommerce platforms - there's nothing that Bitswits can't handle! They believe an innovative mindset is essential when it comes to problem solving while making sure customers get what they need every time.
Certifications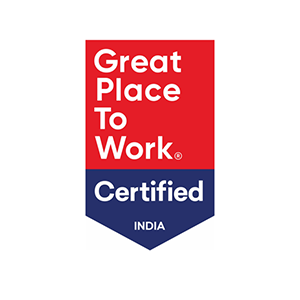 United States
8 The Green STE 300, Dover DE
,
Dover
,
Delaware
19901
+18335006007
Malaysia
Unit Level 13A, Main Office Tower, Financial Park Labuan, Malaysia
,
Labuan
,
Labuan
87000
+60196997866
UAE
Office #101, 32 Street, Al Mujarrah
,
Sharjah
,
Sharjah
00000
+971555031266
Pakistan
1206-1212, 12 Floor , Ceaser Tower, IT Park
,
Karachi
,
Sindh
75500
+923468280101
Focus Areas
Service Focus
Mobile App Development
Game Development
Web Development
Software Development
Web Designing (UI/UX)
Bitswits Clients & Portfolios
Key Clients
LG
Du telecom
China mobile
american hospital dubai
nusr-et
axiata
carrefour
tesco
celebrityfitness
Bitswits Reviews
All Services
Mobile App Development
Relevance
Most Recent
Rating: high to low
Rating: low to high
Write a Review
Ryan Jaden
, Project Team Lead at Itrans.ai
Posted 2 months ago
Experienced Experts, Punctual Delivery, Exceptional Satisfaction
Review Summary
Working with Bitswits on the development of iTrans has been an incredibly rewarding experience. From the outset, it was evident that the team at Bitswits possesses an exceptional level of expertise and dedication to delivering high-quality solutions.

Throughout the project, Bitswits consistently demonstrated their commitment to excellence. Their attention to detail and meticulous approach to development ensured that iTrans met and exceeded industry standards. The team's ability to effectively translate complex requirements into a user-friendly and efficient platform is truly commendable.

Collaborating with the talented individuals at Bitswits has been a seamless and productive experience. Their professionalism, responsiveness, and proactive communication have been key factors in the success of the project.

Overall, my experience with Bitswits has been exceptional.
What was the project name that you have worked with Bitswits?
Transcribe with Precision
Describe your project in brief
iTrans is an innovative project that redefines transcription services, leveraging advanced technologies to deliver accurate and versatile solutions. The project focuses on providing high-quality transcriptions for various audio and video inputs, catering to different industries and domains. With iTrans, you have the flexibility to process both live and recorded audio or video content. To enhance transcription accuracy, iTrans offers domain-specific models specifically tuned for different types of content. Whether it's telephone calls, multimedia videos, or other specific contexts, these models adapt to deliver optimal results in various scenarios. Language identification is a key feature of iTrans, automatically determining the dominant language Language identification is a key feature of iTrans, automatically determining the dominant language in an audio file. Recognizing multiple speakers is another strength of iTrans.
What is it about the company that you appreciate the most?
Bitswits unwavering commitment to excellence and innovation. Their technical expertise in speech recognition and language processing is impressive. They foster a collaborative environment, value user feedback, and prioritize customer satisfaction. Their passion for innovation sets them apart, making iTrans a remarkable transcription service.
What was it about the company that you didn't like which they should do better?
While my experience with Bitswits has been overwhelmingly positive, if I had to identify something I liked the least, it would be the occasional delay in response times. However, it's important to note that these delays were infrequent and did not significantly impact the overall collaboration and success of the project.
Kate Bullock
, Executive Vice President Business Development at Its Makeup Shop
Posted 2 months ago
BitsWits is the place to build your app!
Review Summary
One of the most impressive and unique aspects of BitsWits is their ability to introduce innovative and creative elements to the project. They went beyond our initial expectations by incorporating events, coins, and other engaging features into the e-commerce app. This demonstrated their forward-thinking approach and willingness to push boundaries in order to deliver a unique and captivating user experience.

Additionally, their focus on ROI was commendable. BitsWits recognized the importance of delivering tangible value to our business, and they actively worked towards optimizing the app to generate a significant return on investment. Their emphasis on driving business growth through the app's functionalities showcased their strategic mindset and commitment to our company's success.
What was the project name that you have worked with Bitswits?
Its Makeup Shop - iOS & Android Application
Describe your project in brief
We are embarking on a project to develop a mobile application for iOS and Android platforms for our online ecommerce platform. The objective of this project is to create a user-friendly and seamless mobile experience, enabling our customers to browse, shop, and make purchases conveniently from their smartphones. The application will integrate with our existing ecommerce platform and provide a range of features and functionalities to enhance the user experience.
What is it about the company that you appreciate the most?
BitsWits left a lasting impression on us with their outstanding qualities and approach to our project. One aspect that truly stood out was their remarkable creativity and innovation. They brought a fresh perspective and unique ideas to the table, surpassing our initial expectations. What started as a plan for a typical e-commerce app quickly transformed into something extraordinary under their guidance.
What was it about the company that you didn't like which they should do better?
There were no significant downsides or aspects we disliked about our experience with BitsWits.
Joseph Zwillinger
, Director Technical at ProNFTDesign
Posted 3 months ago
Bitswits showcased an extraordinary level of expertise and performance
Review Summary
Working alongside the brilliant minds at Bitswits to bring Proeye to life has been an experience like no other. From the very beginning, they took our vision and infused it with their expertise, weaving a tapestry of innovation and creativity. Their attention to detail and dedication to perfection were evident in every pixel and line of code, resulting in an app that seamlessly blends functionality and aesthetics.

Bitswits transformed our aspirations into reality, delivering an app that not only meets our expectations but surpasses them. Their passion for their craft shines through in every aspect of the Proeye experience, from the intuitive user interface to the seamless navigation through blockchain data.

As we continue to explore the vast Web3 universe with Proeye, we're grateful for the expertise and dedication of the Bitswits team. They have not only created a remarkable app but have become trusted collaborators and partners on our journey to success.
What was the project name that you have worked with Bitswits?
ProEye - Wallet Analytics
Describe your project in brief
ProEYE Analytics, the ultimate wallet analytics and search engine platform designed to empower DAOs and protocols with the essential metrics they need to target, understand, and accelerate the growth of their user base. Our revolutionary solution unifies on-chain and off-chain data, providing a comprehensive and holistic view of your dApp. With our user-friendly interface and robust analytics capabilities, ProEYE Analytics enables you to gain valuable insights and make informed decisions effortlessly. Dive into the Web3 universe with our AI-powered platform, leveraging the advanced GPT NLP model, and navigate the vast expanse of blockchain data using natural language queries.
What is it about the company that you appreciate the most?
Bitswits team's technical expertise and innovative mindset were truly impressive. They continuously pushed the boundaries of what was possible, leveraging the latest technologies and industry best practices to create a truly exceptional product. Their ability to turn complex concepts into user-friendly solutions showcased their deep understanding of both blockchain technology and user experience design.
What was it about the company that you didn't like which they should do better?
While my experience with Bitswits has been predominantly positive, it's important to acknowledge that no partnership is without its challenges. One aspect that I found slightly less favorable was occasional delays in the project timeline. There were instances where certain milestones took longer to achieve than initially anticipated, which resulted in minor adjustments to our overall project schedule.
Daniel Anthony Gonzalez
, Founder at Daniel The SEO Guy
Posted 3 months ago
Wonderful team, hands on assistance, quick response, constant communication, well developed product
Review Summary
Tackling the demanding role of overseeing a team of salespeople in the ever-changing realm of real estate can feel like a Herculean feat. That was my reality until I stumbled upon Bitswits. Highly recommended by a friend, I approached them with limited knowledge of app technology, only to be greeted with an extraordinary level of guidance and unwavering patience.
Bitswits skillfully transformed our business requirements into a powerful and intuitive application that had an immediate impact on our operational efficiency and sales performance. The entire process, from conceptualization to implementation, unfolded seamlessly, thanks to the exceptional support provided by the Bitswits team.
Without reservation, I wholeheartedly endorse Bitswits to any business in search of a substantial technological upgrade. With Bitswits, you not only receive an app, but also a transformative business solution that propels you to new heights.
What was the project name that you have worked with Bitswits?
Capital Realty
Describe your project in brief
In the vibrant landscape of real estate in 2023, a captivating symphony of tools is essential to thrive. Drip campaigns, text messaging, a mobile app, call logging, pipelines, and a dialer harmoniously intertwine as crucial components of a robust customer relationship manager (CRM). Luckily, Capital Realty emerges as a virtuoso, effortlessly encompassing all these elements and more. Built on the solid foundation of Salesforce, Capital Realty unifies a powerful CRM with MLS integration, offering a truly comprehensive platform. Its IDX lead-generating websites have garnered acclaim from RealTrends, adding to its allure. With an available transaction management platform, Capital Realty eliminates the need for additional software. In this ever-evolving symphony of real estate success, Capital Realty takes the spotlight, conducting an enchanting performance that leaves agents, teams, and brokerages captivated and poised for triumph.
What is it about the company that you appreciate the most?
One of the most remarkable aspects of Bitswits is their ability to understand and cater to the specific needs of their clients. They possess an exceptional talent for grasping the unique requirements of our business and translating them into a powerful, intuitive application. Their dedication to ensuring a smooth implementation process further accentuates their commitment to customer satisfaction.
What was it about the company that you didn't like which they should do better?
While my experience with Bitswits was overwhelmingly positive, if I were to highlight a minor aspect that could be improved, it would be their pricing structure. However, it is important to note that the exceptional quality and the transformative nature of the final product delivered by Bitswits outweigh any concerns about pricing.