Cleverti
Software development, QA & testing and Support
Visit website
Cleverti helps innovative companies to develop their software products by complementing internal crews when additional or specific tech expertise is needed. Cleverti's technology services are fully tailored, cost-effective and scalable. Since 2010, Cleverti has been working alongside with companies from Belgium, Germany, Norway, Portugal, Sweden, Switzerland and the UK.
Certifications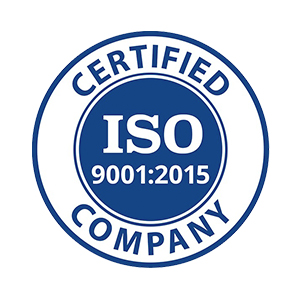 Portugal
Alameda Fernão Lopes 16. 13º
,
Lisbon
,
Lisbon
1495-190
+351 214 124 600
Focus Areas
Service Focus
Mobile App Development
Web Development
Software Development
Testing Services
Cloud Computing Services
Client Focus
Medium Business
Small Business
Cleverti Executive Interview
Carlos Coutinho Silva
CEO
Visit Profile
Please introduce your company and give a brief about your role within the company?
Cleverti provides nearshore software development and QA & Testing. We offer scalable solutions to help our clients deliver top-quality, affordable software, relying on talented IT professionals, a comprehensive technology stack and flexible engagement models. We have implemented well-structured processes to work with high levels of trust and quality, including an own methodology: Cleverti Care. As the CEO of Cleverti, I contribute to outline the company's long-term strategy, drive coordination and keep all business areas focused and aligned with our goals.
What was the idea behind starting this organization?
Cleverti started in 2010, at that time we were practically pioneers in exporting technology services from Portugal. I decided to start Cleverti because my professional background was linked to Nordic countries (Norway, Sweden & Denmark) and, from that experience, I knew there was a lot of potential in Portuguese engineering to help Nordic companies in developing their software applications using resources with the same skillset and a more affordable cost.

Until the end of 2013, we worked exclusively with Nordic companies. Currently, we have a strong reference base, with clients in 14 countries in Europe and the United States.
What are your company's business model–in house team or third party vendors/ outsourcing?
We provide our services via dedicated teams employed by Cleverti, that work from our offices in Lisbon. With this business model, we feel that we can assure a stable and reliable output for our clients.
How is your business model beneficial from a value addition perspective to the clients compared to other companies' models?
Every client is a different client, and for us this is a core value. Last year, we developed our own methodology - Cleverti Care- designed to drive long-term engagements with our clients. This allows a thorough monitoring of each client throughout their journey with Cleverti. Many clients we have at the moment, came to Cleverti very frustrated after previous bad experiences with other vendors, and ended up establishing long-term teams with us, that are producing the expected outcome.
What industries do you generally cater to? Are your customers repetitive? If yes, what ratio of clients has been repetitive to you?
We work with a lot of Industries, namely Financial, Retail, Logistics & Online Services. The majority of our clients started with a small team and ended up extending it, as they keep checking the positive results of the partnership and gain more trust in its success. That is a pattern we keep verifying and feel very good about.
How much effort in terms of time goes into testing the front end and back end of an application & website?
A software solution, regardless of being a very complex application, or a simple website, usually has a common roadmap for testing. We usually split it in essentially 3 phases:
1. Functionality & Usability (30%)
2. Interface & Compatibility (40%)
3. Performance & Security. (30%)

Of course this is dependent on client requirements and also on projects specifications, but it is a reference that we have applied in several Testing Projects.
Agile Testing or Waterfall Testing. Which testing model do you prefer?
Generally we tend to prefer Agile Methodologies because they simplify the interactions between teams, breaking barriers (essentially between developers / testers).

It also allows and facilitates a more pragmatic approach, with test driven development, and practises like continuous integration (CI).
Please list some factors which are important while testing a product or service.
One of the main concerns we have while performing tests on a service or product, is the availability for change and improvement, which is linked to the organization's maturity and structure. If a company is less flexible, we'll have to adapt our practices to work according to their request.

Another important factor is identifiying areas within the organization where tool support will help to improve testing processes.

We also spend a considerable amount of time studying and evaluating what would be the best tools for the specifications and requirements given.
What kind of payment structure do you follow to bill your clients? Is it Pay per Feature, Fixed Cost, Pay per Milestone (could be in phases, months, versions etc.)
We usually work with long-term dedicated teams with our clients. This means our team works as an extension of client's in-house team. With this model, we usually apply a flat rate, billed monthly.
Do you take in projects which meet your basic budget requirement? If yes, what is the minimum requirement? If no, on what minimum budget you have worked for?
Usually we only start a new partnership / engagement in case there is budget for at least 1 person working full-time. That applies not only for the testing team, but also for the development. Exceptions apply for the most common technologies where we may have some rotation between projects.
What is the price range (min and max) of the projects that you catered to in 2019?
The average monthly price in 2019 regarding a testing team was €5034. Please note that our clients are usually part of the team setup process, providing their validation and approval. It is possible to have less or more expensive team members based on their experience.
Cleverti Reviews
All Services
Mobile App Development
Software Development
Relevance
Most Recent
Rating: high to low
Rating: low to high
Write a Review

Rita Costa
Posted 7 months ago
Secure and GDPR-Compliant Recruitment App Development
Review Summary
My experience with Cleverti while developing a recruitment and profile management app was nothing short of exceptional. They demonstrated expertise in Google Cloud services, data protection, and GDPR compliance, providing a secure and scalable infrastructure.

The team at Cleverti was attentive to our needs, recommending best practices for data protection and user consent management. They maintained excellent communication, consistently met deadlines, and promptly addressed our concerns.

The final product was feature-rich, user-friendly, and GDPR-compliant, significantly streamlining our recruitment process. Our HR team and candidates praised the app's efficiency and security.

I highly recommend Cleverti for their technical expertise, commitment to quality, and customer satisfaction. Partner with them for a remarkable experience and top-notch results.
Describe your project in brief
I recently partnered with Cleverti to develop a recruitment and profile management app, focusing on security and GDPR compliance. Their expertise in Google Cloud services and data protection ensured a secure and scalable infrastructure. Cleverti meticulously analyzed our requirements, recommending best practices for data protection, data minimization, and user consent management. The final product was feature-rich, user-friendly, and GDPR-compliant, streamlining our recruitment process while maintaining the highest privacy standards. The Cleverti team was communicative, consistently meeting deadlines, and addressing concerns. I highly recommend Cleverti for their technical expertise and dedication to customer satisfaction, particularly in security and GDPR compliance. Choose Cleverti for exceptional results and data protection. If you're looking for a technology partner that can deliver exceptional results while prioritizing data protection and privacy, Cleverti is the perfect choice
What is it about the company that you appreciate the most?
What I appreciated most about Cleverti was their strong commitment to security and GDPR compliance throughout the app development process. Their team's expertise and attention to detail in data protection and privacy ensured that our recruitment and profile management app met the highest standards. Additionally, their excellent communication, responsiveness to our concerns, and dedication to customer satisfaction made our collaboration an exceptional experience.
What was it about the company that you didn't like which they should do better?
While my experience with Cleverti was positive, some aspects could be improved. The project updates could have been more detailed, and a streamlined onboarding process for our team members would have been beneficial. However, these minor concerns were overshadowed by the exceptional results and service provided by Cleverti, making them a reliable partner for app development.
Steven Hoffman
, Employee at Human Synergy
Posted on Mar 18, 2020
I felt like it was my team in Portugal!
Review Summary
Better than being the client, I felt like my team owned and personally cared about the final outcome.
Peter Griffin
, cto at Live-Rates
Posted on May 29, 2019
Cleverti team is Professional. Helped us achieve success
Review Summary
Have been working with cleverti since 2017. We are working with a team of 2 people and things are going really well. Even for a small team like our, they are always ready to receive us, really like it.