Clover Dynamics
software development & engineers acquisition
Visit website
At Clover Dynamics, we will help you to build your custom software system, improve and optimize legacy software, create an MVP for evaluating your project on the market, fill the resource gap of your in-house team with remote team members or build the entire team fully dedicated to your project.
Our main focus is Telecom industry and we provide solutions that allow our clients to enhance their own operational performance and introduce a new generation of services that are in demand.

Certifications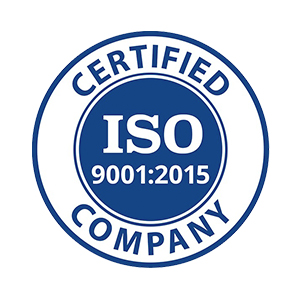 Ukraine
Heroiv Upa 77
,
Lviv
,
Lviv
79018
+380667221733
Focus Areas
Service Focus
Software Development
Mobile App Development
IT Services
IoT Development
Cloud Computing Services
Client Focus
Medium Business
Small Business
Large Business
Clover Dynamics Executive Interview
Visit Profile
Kindly share your feedback on how GoodFirms has been doing so far in increasing your visibility among potential clients.
GoodFirms is a great channel for increasing brand awareness and makes it easier for others to find us. Having CloverDynamics profile on GoodFirms and clients' reviews helps us to get quality leads.
Please introduce your company and give a brief about your role within the organization.
Clover Dynamics is the software development company that helps SME's and startups at any stage of the product software development cycle: from R&D and idea validation to a full-cycle development, scaling, and growth.

I'm CEO of Clover Dynamics. My responsibilities include handling the company's core processes and managing the company's development strategy.
What is the story behind starting this company?
The story, in fact, is quite simple. My partners and I have set ourselves a challenge - to make not just an IT business, but a unique service in the world of software. 15 years of experience in software development, as well as previous successful experience of doing IT business, gave me and my partners an understanding of what is lacking in many companies that provide IT services. The huge challenge facing clients looking for a technical partner is how justified the trust of time will be and, most importantly, the money that the client allocates to develop a product with an outsourcing company. This challenge often arises due to the lack of understanding of the client's business, as well as the lack of quality service that goes beyond technical expertise or the availability of engineers. Therefore, the main history and aim of Clover Dynamics are to provide software development services at such a level of service that this challenging process became as easy, clear, and comfortable as possible for our clients. In the beginning, we were told "this is impossible, development is not an easy process, you are crazy if you commit to this". However, this is what sets Clover Dynamics apart from thousands of other outsourcing companies - we make the software development process as easy as driving your car. And our clients' satisfaction proves this.
What is your company's business model – in-house team or third party vendors/ outsourcing?
All team members at Clover Dynamics are in-house in Lviv (Ukraine), Vancouver (Canada), and Brussel (Belgium).
How does your company differentiate itself from the competition?
Clover Dynamics is a service company that provides technical services. I would say that the quality and level of service and style of cooperation with customers are our differentiators. We are proud that in the Clover Dynamics experience there are no so-called "one-time projects", that each client to whom we started providing services not only continues to develop their products with the Clover Dynamics team, but also recommends us to others.
What industries do you generally cater to? Are your customers repetitive? If yes, what ratio of clients has been repetitive to you?
We cater to Telecom, Fintech, Ed Tech, HR Tech, IoT, Logistics & Transportation, Healthcare.

Looks like we are lucky and as I've mentioned before, we didn't have one-time projects yet and 100% of our clients are repetitive. They develop the next phases of their product with Clover Dynamics or come back with additional projects. And we do our best to keep this trend.
Please share some of the services that you offer for which clients approach you the most for?
Custom Software Development, Dedicated Software Development Team, Discovery/R&D.
What is your customer satisfaction rate according to you? What steps do you take to cater to your customer's needs and requirements?
CSAT is 91% for now. I would say it's quite good and shows Clover Dynamics is moving in the right direction. Still, a huge piece of work is already planned to be done in 2021 to make it closer to 100%.

In short, the secret of Clover Dynamics approach is in the strict following of the next steps:
Precise employee selection, especially for leading positions. A proper person is the one who is not only ready to do a good job. But who is passionate about knowledge and experience sharing, especially with clients. The one who is willing to dive into the business goals of the projects and advise what is reasonable, the one who thinks at least 3 steps ahead.
We analyze not only what are the requirements of each particular request, but what is behind that. What goal client is willing to reach. Understanding WHYs is half of a route to clients' goals.
Clover Dynamics strictly commits to quality. It's our company policy. And this commitment requires following best practices in programming. That's why we don't pretend to give the lowest price, but to give the best value for money. The location of our tech office gives Clover Dynamics a huge advantage - Ukraine is well known for its engineering talents.
We are close to our clients. Not just because Clover operates in the EU and North America, but also because we invest in precise client satisfaction monitoring and we do learn lessons. When we receive feedback (what is at least once per month), we commit to react. Many companies ask questions and use feedback forms. At Clover Dynamics, we work with answers and change rapidly.
We go the "extra mile". This extra mile is different for each client, and such a custom approach is a key factor of trustworthy relationships that turn into a technical partnership.
What kind of support system do you offer to your clients for catering to their queries and issues?
Clover Dynamics is a company that provides customer-oriented service. Our winning points - speed of processing of inquiries; value for money; availability of each team member; cooperation based on regular client feedback. At the same time, the most important thing we pay attention to from the very beginning is our understanding of our client's business. It is the business orientation that allows Clover Dynamics to provide the above-mentioned.

Our clients choose Clover Dynamics among other companies not only because of the level of technical expertise and experience. When working with us, the level of service quality plays an important role for the client, which is why clients trust Clover Dynamics. Isn't trust the key to success?
What kind of payment structure do you follow to bill your clients? Is it Pay per Feature, Fixed Cost, Pay per Milestone (could be in phases, months, versions etc.)
We work with different types of payments. The payment structure depends on the service we provide to a particular customer, as well as the product that the team should work on. Each time we discuss the best option with each client separately. For example, if we are talking about the Dedicated Software Development Team or Team Extension service, the most optimal payment option is a monthly payment. If it is Custom Software Development, then it could be Pay per Feature, Pay per Milestone or Fixed Cost.
Do you take in projects which meet your basic budget requirement? If yes, what is the minimum requirement? If no, on what minimum budget you have worked for?
I must say that the determining factor in project selection is not price. First of all, we take on projects where our team can bring value to the customer through technical expertise, industry experience, and product development strategy. This is especially important for fast-growing startups that need to quickly and efficiently go through the production stages from PoC to MVP and further development. In such cases, the initial price of the prototype can be quite low.
What is the price range (min and max) of the projects that you catered to in 2020?
The goal of our team is to provide extra value for money to our customers. For this, we generally recommend starting with a small team and a small amount of work. This approach allows customers to work with a new technical partner without any risks. We know how to bring value to the customer even when under tight budget limitations.
Where do you see your company in the next 10 years?
For the next 10 years, we have a roadmap for further development of Clover Dynamics offices in Ukraine, Europe, and Canada. We also plan a representative office in the United States and the Gulf Cooperation Council. This will make us even closer to our customers.
Clover Dynamics Clients & Portfolios
Clover Dynamics Reviews
All Services
Software Development
Mobile App Development
IT Services
Relevance
Most Recent
Rating: high to low
Rating: low to high
Write a Review
Viktoriia Melnychuk
, Customer Success Manager at Yellow & Openware
Posted on Aug 16, 2022
I enjoyed working with allocated Clover team and hope we'll have a chance to collaborate as well!
Review Summary
I am Account Manager in Blockchain Software Development.
Our company started collaboration with Clover Dynamics in July 2021, as we needed engineers to work on customizations of our own product for one of our key customers.
The customer has requested to have Frontend modifications on their platform and our internal resources were fully loaded.
This is why we contacted Clover, to involve their development team on the project.
The allocated team (Frontend devs, QA) was quick-learning, responsive and easy to manage.
This was a really good experience!
What was the project name that you have worked with Clover Dynamics?
Baseapp Frontend customization and QA
Describe your project in brief
Customised as per our customer's vision and business needs crypto brokerage exchange in Brasil. The end user will be able to exchange crypto to local fiat currency.
What is it about the company that you appreciate the most?
Very professional and mature level of engineering team that has been allocated on the project
Result-oriented Manager on Clover side, who facilitated the work from the beginning
What was it about the company that you didn't like which they should do better?
At this point nothing comes to my mind, I am grateful for the collaboration and experience
David Darling
, Director - Reverse Mortgage Training at @ Cherry Creek Mortgage
Posted on Apr 11, 2022
The same 3 professionals were devoted to the project over 9 months, ensuring continuity throughout; others contributed based on specific skills.
Review Summary
I have already recommended Clover Dynamics to others and will continue to do so. Their communication skills and work ethic is exemplary. Creative and valuable suggestions from Clover dynamics resulted in a superior project. Despite air raids and rockets, they deliver!
What was the project name that you have worked with Clover Dynamics?
Reverse Mortgage Pre-Qual & Pricing, DTC engine
Describe your project in brief
Had a wonderful experience with Clover Dynamics. I have already recommended them to others and will continue to do so. Clover Dynamics will provide ongoing support and maintenance as needed.
What is it about the company that you appreciate the most?
No BS, No Delays, No Excuses, Just results on time
What was it about the company that you didn't like which they should do better?
For our particular project, there were no meaningful deficiencies to report.
Jaouad Al-Khaliki
, Chief Technology Officer at The Taken Seat
Posted on Oct 12, 2021
Strong partner for our startup
Review Summary
We met Clover in December 2020 and they have been through a deep thinking, rebuilding and continuous development with us. They not only provided excellent software developers but stellar project and product management and this is the part where they deeply differentiate from others. Their project and product management skills go to the details and DNA of our product. They are simply part of our company in how they feel our pains and develop and fix our product.
Priceless.
What is it about the company that you appreciate the most?
People
What was it about the company that you didn't like which they should do better?
Finding more software engineers.
Company Response
Clover Dynamics
Many thanks, Jaouad for such warm words!
Posted on Oct 12, 2021
Exceptional Team and Quality
Review Summary
Working with Clover Dynamics is our secret to our growth and success. We hired Clover Dynamics around a year ago to build a platform to help young talents access entry-level jobs across the Middle East. The team @ Colver Dynamics delivered exceptional quality, despite the complex features we demanded. With the team's help at Clover, we were able to achieve triple-digit growth in less than 5 months. The team delivered quality code and a superb agile team that understands our product and is aligned with our mission. Moreover, the team goes beyond its way to make sure what they deliver is up to our standards. I highly advise any startup looking to find the right tech capabilities to collaborate with Clover Dynamics.
What is it about the company that you appreciate the most?
The team!
Company Response
Clover Dynamics
Thanks for the awesome review, Fahad! We work hard to meet expectations like yours, and we're happy to hear we hit the mark for you.
Posted on Oct 11, 2021
!
Review Summary
All around great experience. This was our first time outsourcing a serious, complex project. We were anxious, yet excited! We wish you a lot of success and more happy clients.
Dedicated Software Development Team
Review Summary
Clover Dynamics helped to scale our team and performed work at the highest level, that was great cooperation. The developers quickly joined the development process and we got high-quality solutions as a result. They are organized, reliable, and strict to deadlines. Definitely recommend working with Clover Dynamics.

What is it about the company that you appreciate the most?
Clear communication - they respond quickly, react fast, ask proper questions. Attention to details. Quality of work - this is probably CORE. If you care about the quality of your software, go to Clover Dynamics.
What was it about the company that you didn't like which they should do better?
Nothing
Company Response
Clover Dynamics
Thank you, Orest for your kind review! We really appreciate that.
Posted on Mar 01, 2021
A team of junior React developers
Review Summary
I asked Clover for a team of 3 junior developers, one manual QA and a team leader. Clover were honest and transparent about the the entire process and decisions we had to take a long the way and I would really recommend working them.
What is it about the company that you appreciate the most?
The attention I get from Natalie and Marianna.
Company Response
Clover Dynamics
Dear Shaul, thank you for your kind words and your trust in Clover Dynamics! We will continue doing our best to make our cooperation run successfully.
Posted on Mar 02, 2021
Dmitriy Polskoy
, Director Of Software Development at at PressReader
Posted on Nov 10, 2020
Excellent overall experience
Review Summary
Clover Dynamics helped us to find a few mobile developers. Their service is top notch. All candidates were technically pre-screened and provided for our review with already quite detailed feedback. Clover Dynamics was always open to suggestions and fulfilled all our requirements.
Even though not all candidates passed all rounds of the interview process, everyone was highly technically skilled. Which means, that guys from Clover Dynamics did their job very well. If you want to hire software developers in Ukraine, look no further - Clover Dynamics will not let you down.
What is it about the company that you appreciate the most?
1. Communication and openness 2. Quality 3. Timeline
Company Response
Clover Dynamics
Dimitriy it was a pleasure to work with you. Thank you for leaving feedback about our cooperation!
Posted on Nov 10, 2020