COAX Software
Mobile and web development company you can trust
Visit website
СOAX Software is a custom software development company founded in 2010. We help companies transform their organization into progressive growth.
⠀
Our process-driven and dedicated 80+ team of web developers and designers allows us to offer you the right tools and tested methodologies to create comprehensive software that meets users' demands and makes a measurable impact on business growth.
⠀
We can handle your entire software development cycle. From the discovery phase, UI/UX design, and development to the maintenance and constant software support. Our primary focus is partnerships with small and medium-sized businesses in such industries: Travel, Finance, Retail, Healthcare, Legal, and Automotive.
⠀
COAX Software is your partner for excellent mobile and web products.
Certifications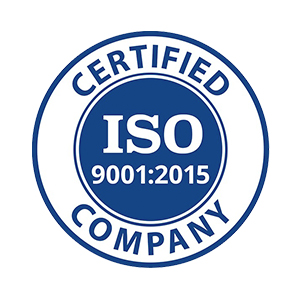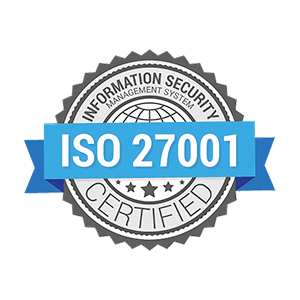 Ukraine
Mazepa str
,
Ivano-Frankivs'k
,
Ivano-Frankivs'ka
76000
+1 773-644-8871
United States
401 S Milwaukee Ave
,
Wheeling
,
Illinois
60090
+1 773-644-8871
Focus Areas
Service Focus
Web Development
Mobile App Development
Software Development
Web Designing (UI/UX)
Client Focus
Small Business
Medium Business
COAX Software Executive Interview
Visit Profile
Please introduce your company and give a brief about your role within the organization.
COAX is a software development company with extensive experience in building custom software. We design, develop, and deploy impactful tech products with a flexible approach and a skilled, dedicated team. Since 2010, we create efficient solutions for customers from niche startups to large enterprises. No matter how complex your project is, we can deliver affordable solutions on time. COAX can handle the entire software development cycle and deliver the best customer experience.

I'm CEO of the COAX Software team.
What is the story behind starting this company?
We have started as a small group of web enthusiasts and began our journey with a design agency. Being a designer myself I knew how to face clients' needs and deliver the best quality products. With a high demand on the market for such services we extended our business to the development and turned into a full-cycle company that designs, develops, and deploys impactful tech products with a flexible approach and a skilled, dedicated team.
What are your company's business model–in-house team or third party vendors/ outsourcing?
COAX Software takes care of the whole product development, from R&D to delivery and testing. From start to finish. Sometimes even more. We're taking all hiring, technical, and management risks on our side.

Also, COAX adds can staff to client's teams based on the additional skills required to support their initiatives. Outstaffing reduces the number of staff, which will reduce HR-managers responsibilities.
How does your company differentiate itself from the competition?
We are improving different human capabilities in our projects by integrating of new technologies and internal tools. Everything we do as the company for COAX and our clients helps different communities of software engineers and designers. And we are proud to be part of those changes.
What industries do you generally cater to? Are your customers repetitive? If yes, what ratio of clients has been repetitive to you?
COAX Software has vast experience across a range of industries. Our specialization and expertise in diverse industries enable us to provide successful software solutions for businesses. Our company is a reliable partner for all your business needs in the following areas:
Real Estate
Travel
Finance
Legal
Healthcare
Automotive
Construction
Retail
Please share some of the services that you offer for which clients approach you the most for?
Web App Development - We provide services to SME businesses and startups, designed to help maximize the efficacy of online presence.
Mobile App Development - We develop smart mobile applications with cutting-edge technologies to help you save precious time and money.
Discovery - Developing a Minimum Viable Product (MVP) is the key to gain valuable feedback from early adopters to refine the products. We are seasoned #startupmode professionals who can help build the most basic and cost-effective proof of concept, then test, reiterate, and test again to ensure the most viable end-product possible.
Product Design - We can take bland and unfulfilling designs and transform them into unique ideas with effective branding—part and parcel of making your web-based business success.
What is your customer satisfaction rate according to you? What steps do you take to cater to your customer's needs and requirements?
COAX works in a collaboration with the clients. Our team quickly and easily responds to changes, provides fast solutions, develops projects that meet all the requirements and needs and controls the costs.

At the very first stage, we help to get started and build the project. We will implement all client's desires and wishes into reality, create stories, wireframes, personas, and everything needed. We will design the project as this is an important step for any future successful development. We can research and evaluate potential consumers, write stories, wireframes, and come up with a well-defined startup project.

Secondly, once the project is built, we will start the development stage. Our team will always stay in touch with the clients informing them on how everything goes, what project step is performed at the moment to keep you on track about every detail. At this point we program, monitor, check the code, and make the test drive, etc.

Lastly, once everything is coded and programmed, the project must be launched and this is not the end. To make a project a success we need to make sure everything is functioning, addressing user's needs, simple to understand, and easy to use. Every project requires new options, features, further improvements, and enhancements. Thus we provide further optimization, usage analytics, project monitoring, testing, and new options development.
What kind of support system do you offer to your clients for catering to their queries and issues?
Depending on the client's need we adapt and customize our processes. Usually, we use the standard support system to handle tickets based on the priorities, we divide them into the following:
instant
need to be done within 24 hours
as the team becomes available
What kind of payment structure do you follow to bill your clients? Is it Pay per Feature, Fixed Cost, Pay per Milestone (could be in phases, months, versions etc.)
COAX Software works with the following payment models:
Time & Material: this pricing model is good for complex projects that last a particular time and can be extended by the client. Through this model, customers pay an hourly rate that is signed in the contract. Clients can revise the size of the team and the project duration to meet their needs and make the project successful.
Fixed Price: model suggests working fixed hours and getting paid a fixed price for the work done. COAX guarantees that development will be done on time and within the budget cost agreed with the customer.
Dedicated Team: the model works as an extension to the client's own infrastructure and equipment. COAX team members can work based on your development center. Such a model is perfect for implementing new frameworks on the client's base and training specialists for the customer's needs.
Do you take in projects which meet your basic budget requirement? If yes, what is the minimum requirement? If no, on what minimum budget you have worked for?
We work with all types of clients, from small niche startups to big enterprises. We do not limit ourselves to the strict requirements and are ready to help and find cost-effective solutions for each type of business.
What is the price range (min and max) of the projects that you catered to in 2020?
Between $20.000 and $150.000.
Where do you see your company in the next 10 years?
Living in such an unstable world it's hard to predict exactly where we'll appear, however, we are constantly improving and growing. Our mission is to organize and bring creative projects to life and make them work. Hopefully, in 10 years we'll expand our physical presence and the range of services we offer.
COAX Software Clients & Portfolios
Key Clients
MICRM
CareZapp
Taxod
Smart Bat
Site Survey
Alertpoint
Antique e-commerce platform
COAX Software Reviews
All Services
Web Development
Mobile App Development
Software Development
Web Designing (UI/UX)
Relevance
Most Recent
Rating: high to low
Rating: low to high
Write a Review
Overall Outstanding Work
Review Summary
Work is high-quality and reasonably priced. The team is responsive, and always ready to take feedback.
Time Automotive Intelligence, LLC
Posted on Sep 26, 2019
Professional, Expertise and Communication
Review Summary
Our company has been working with Coax on our AI program. We are a start-up company that has the expertise and vision of what we wanted our program to look like and do, but have NO experience with the technology aspect of creating. We interviewed many companies to take on the project and we chose Coax. I can say, it was the BEST decision we could have made. Serge and his team are not only experts in the field, but they are very professional, articulate, understanding and have GREAT communication skills. They have created our marketing website to perfection and are closing in on completing our advanced program that will be a market changer with its beautiful design and powerful capabilities. Thanks Serge and team! We are glad to be working with a team I can call the best!
What is it about the company that you appreciate the most?
Professional, expertise, articulate and great communication!

Thai Tan N
, Co Founder at Intuitive Media
Posted on Sep 26, 2019
Amazing Team
Review Summary
One of the most amazing team's to work with. Highly professional and exceptionally talented.
Very satisfied customer
Review Summary
The guys at coax go above and beyond in delivering a first-class product for their clients. Time and again I have been thoroughly impressed by the speed at which work is completed and by the extremely high standard of delivery.

If you require any development work at all I recommend you choose Coax
Hugh O'Flanagan
, Co-Founder and CEO at Whispr
Posted on Sep 13, 2019
Website work
Review Summary
COAX are awesome - they are the perfect intersection of price and quality. I have worked with them twice now and find them to be super. We will be back many times!

Thanks guys :)
What is it about the company that you appreciate the most?
Super easy to communicate and always available to make it better.