CodeCoda Ltd
Advanced Software Development Outsourcing
Visit website
CodeCoda is an innovative global IT and BPO services, solutions and provider, in one of the fastest growing industries worldwide. We were founded by IT Veterans to provide a stable way of working for themselves and being true to their understanding about true customer dedication and technical excellence.
Headquartered in Dublin, Ireland and with a production facility in Plovdiv, Bulgaria, CodeCoda provides reliable IT Outsourcing services in a variety of high-tech technologies, ranging from AI to Custom Web Development.
We operate on a global scale, and work with Small and Medium size companies up to Fortune 500 enterprises, ranging over a variety of industries, normally on contracts that last longer than a year.
Certifications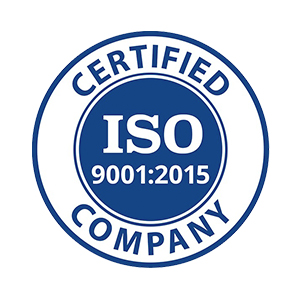 Bulgaria
Vladaya 3
,
Plovdiv
,
Plovdiv
4006
+353 1 443 4300
Ireland
9 Exchange Place, IFSC
,
Dublin
,
Leinster
1
+353 1 443 4300
Focus Areas
Service Focus
10%
10%
10%
10%
10%
10%
10%
10%
10%
10%
Mobile App Development
Web Development
Software Development
App Designing (UI/UX)
Web Designing (UI/UX)
Client Focus
Medium Business
Large Business
Small Business
CodeCoda Ltd Reviews
All Services
App Designing (UI/UX)
Web Designing (UI/UX)
Relevance
Most Recent
Rating: high to low
Rating: low to high
Write a Review
Beware of this company
Review Summary
Codecoda Ltd is a so called software company. It is also an excellent example of a very unprofessional and unreliable company. After taking months of professional services from us which was delivered to them as per the discussion, requested revisions and within deadline, they promised to pay the amount but kept keeping us in the dark about when they will pay. Then they kept lying, and kept making stories. The money never came from their side. After some time they stopped responding to our calls and emails. Their top executives Andreas M., Georgi, and Zornitsa promised a number of times to pay the outstanding amount, however, failed to honour their commitments which is highly unprofessional from a company like this. Companies like these are cheaters who create nuisance in the marketplace. Beware of such horrible companies!!!
Annabel Maier
, Lead UI/UX Designer Mobile Apps at XXL Cloud, Inc.
Posted on Jun 06, 2019
Excellent, Fast and Reliable
Review Summary
I was working with CodeCoda back in 2017 on a design and prototype on behalf of XXL Cloud, Inc. Their approach was extremely professional, and they guided me all the way through the process. Extremely friendly people with lots of patience, which I needed because I was unfamiliar with the concept of outsourcing at the time.
I can highly recommend CodeCoda to anyone who wants to get the job done, reliably and fast.
We have been using them lately on building a backend API, serving Big Data Assets to one of our clients and we had the same experience.
Another topic I was initially surprised was their customer support, which even long after the contract finished helped us when we didn't know what to do. Big Bravo!
What is it about the company that you appreciate the most?
Reliable, Understanding, Friendly, Correct, Technical Know how, Excellent Pre- and Post delivery support.
What was it about the company that you didn't like which they should do better?
Frankly, the experience working with CodeCoda was excellent. They should keep up their good work.