CodersGlobe is a Top-Notch Mobile app & Web Development Company with several years of experience that help startups to take their first step in the world of technology. We leverage the latest technology to shape your mobile app idea into reality. Our developed applications are appreciated for their highly interactive UI/UX design, and flawless functionalities that help startups to deliver an unmatched experience to their targeted audience.
With services like Android/iOS/Hybrid App Development, Web Development, QA Testing Services, Digital Marketing Services, Software Project Management, and more. We have been fueling success to hundreds of clients from Healthcare, Fitness, Sports, eCommerce, Real Estate, Travel, and other business verticals.
To build a robust and scalable application, we follow a startup-oriented approach, which includes choosing the right tech stack that meets our clients' expectation, fulfils their business goals, fits in their budget, and help in raising funds.
Certifications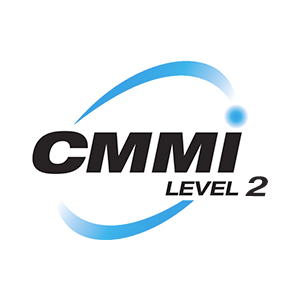 United Kingdom
71-75 Shelton Street
,
London
,
London
Wc2h 9JQ
+44 7888 892575
Pakistan
Adyala Tower
,
Rawalpindi
,
Punjab
+92 3099285595
Focus Areas
Service Focus
Mobile App Development
Web Development
Software Development
CodersGlobe Executive Interview
Visit Profile
Kindly share your feedback on how GoodFirms has been doing so far in increasing your visibility among potential clients.
GoodFirms is the best platform for us to expand our visibility among prospective clients. It's incredible to see how it serves as a link between us and our clients. This platform has allowed us to demonstrate our abilities and willingness to go above and above for customers to a range of audiences worldwide.
Please introduce your company and give a brief about your role within the organization.
CodersGlobe is a software and mobile app development company with a world-class team of talented developers, designers, engineers, and creative artists. We offer a wide range of services ranging from Mobile App Development, Web Development, UI/UX Design, and Project Management to Digital Marketing of your product. We are motivated to build elegant and functional digital products that solve complex problems.

Hi, this is Taimoor Khalid, CEO & Co-founder of CodersGlobe. My key responsibilities in CG revolve around managing ongoing projects, customer acquisition, and coming up with plans to offer innovative and excellent products and services.
What is the story behind starting this company?
Throughout my Software Engineering Degree, I was recognized for my exceptional ability to grasp logic, program, and design business strategies. After working for 2 years at a tech firm, I came to conclude that it was time for me to launch my own venture. I started the CodersGlobe in 2020 along with my two fellows. Ever since then, I have only cherished this decision.
What are your company's business model–in house team or third party vendors/ outsourcing?
We have an in-house team of developers, marketing experts, and UI designers. Our priority is to establish the top in-house team capable of promptly solving challenges, and can accept accountability and ownership for its work.
How does your company differentiate itself from the competition?
Every project we take is as exciting as a Space Mission for us, making us yearn for more. We have five pillars that we have built our empire on Attitude, Integrity, Transparency, Excellence, and Professionalism. Because of these values, we have a ratio of more than 50% repetitive clients.
What industries do you generally cater to? Are your customers repetitive? If yes, what ratio of clients has been repetitive to you?
Although we serve various industries, certain ones account for the majority of our consumers. These include retail and eCommerce, education, advertising & marketing, real estate, sports, travel & hospitality, healthcare & medical, financial services, shipping, travel & hospitality, e-commerce, government, transportation & logistics, and entertainment & media.

Yes, we have customers that keep coming back to us for more powerful and useful digital solutions. About 70% of our customers are repeat visitors.
Please share some of the services that you offer for which clients approach you the most for?
We are here to provide clients with the best Mobile app and web development services along with that we also provide the following web services:
UI/UX
Quality Assurance
Project Manager
Clover App Development
The majority of prospective clients contact us to design and develop native or hybrid mobile apps.
What is your customer satisfaction rate according to you? What steps do you take to cater to your customer's needs and requirements?
Our customer satisfaction rating is greater than 9 on a scale of 10. It's backed up by the fact that the majority of our clients have been with us for a long time, and some started as small projects but ended up continuing with us longer.
What kind of support system do you offer to your clients for catering to their queries and issues?
We adjust and personalize our processes based on the needs of the customer. Typically, we use the standard support system to manage issues depending on priority, which we categorize as follows:
Urgent Resolving Issues
To Be Catered to in the Next Update
For most of our clients, we offer 3 months free support program that will help them to test the project performance wise and flow wise and we will help them to make things better n better.
What kind of payment structure do you follow to bill your clients? Is it Pay per Feature, Fixed Cost, Pay per Milestone (could be in phases, months, versions etc.)
Most of the time, we adhere to the Pay Per Hour pricing system. We accept all common forms of online payment, and if clients choose to pay us in alternative ways, we can accommodate that as well.
Do you take in projects which meet your basic budget requirement? If yes, what is the minimum requirement? If no, on what minimum budget you have worked for?
We try our best to offer clients solutions that best fits their budget. We have worked for $10000 as the lowest bracket so far.
What is the price range (min and max) of the projects that you catered to in 2021?
Between $12k and $50k per project.
Where do you see your company in the next 10 years?
In the next ten years, I want CodersGlobe to be known as the go-to software firm for startups and well-established enterprises looking to develop their award-winning apps, excellent UI/UX designs, and top-notch digital solutions.
CodersGlobe Clients & Portfolios
CodersGlobe Reviews
All Services
Mobile App Development
Relevance
Most Recent
Rating: high to low
Rating: low to high
Write a Review
Demontay George
, Business Development Manager at Revov
Posted on Jan 18, 2022
My experience was great working with CodersGlobe. The work they do gives you a boost of confidence.
Review Summary
CodersGlobe is a blessing. These guys deliver by any means necessary. I've worked with plenty of tech companies they are the best by far. They communicate very well, are reliable, and offer excellent work. CodersGlobe is the definition of organized, from top to bottom they work together so well to get whatever you need to be done. Highly recommend.
What was the project name that you have worked with CodersGlobe?
App development for Revov XYZ
Describe your project in brief
Revov is a social fashion marketplace for emerging fashion designers seeking to elevate their brands and provide customers with a means of accessing and buying a wide range of fresh, unique, curated products. Buy & sell all while enjoying a social experience.
What is it about the company that you appreciate the most?
CodersGlobe attention to detail is the best I've seen. This team makes sure everything is perfect.
CodersGlobe is the most reliable tech team I've ever worked with. They are always available when you need them.
What was it about the company that you didn't like which they should do better?
I cannot think of one negative thing to say about this team, not one.
Great working experience
Review Summary
Working with CodersGlobe has been a great working experience. Skilled, friendly and helpful are three of the important pillars when working with CG. Glad I got to work with them.