Coherent Lab LLP
Mobile App Development | Web Development Company
Visit website
Coherent Lab, a professional web design company, founded in 2015, is an established name in the tech space due to reliable and future-ready digital solutions it delivers and satisfaction quotient it manages to achieve after each project delivery. Formed by a combination of skilled, passionate and highly-motivated individuals, the team at Coherent Lab is potent to take up complex software projects related to mobile app development, iOS and Android app development, MVC web development, web/mobile app design and plenty more.
With all basic necessities covered including infrastructure, systems, servers, and manpower, Coherent Lab offers avant-garde web and mobile app development services to businesses of all types, sizes, and geographies. The solutions produced at the Lab are powered by modern-day technologies like cloud computing, mobile technology, mCommerce, enterprise mobility, IoT, AR/VR, wearable technology, on-demand and cross-platform.
For translating your idea into a reality, Coherent Lab offers 'hire a dedicated resource' service. Based on the fixed pricing model or hourly basis, you can hire a developer, a designer, a tester or an entire team to meet your development demands. Hire developers versed with languages and frameworks like Python, ASP.NET, Java, Xamarin, AngularJS, Ruby on Rails, PHP at reasonable rates.
The company aims at creating a digital ecosystem that promotes automation and makes the lives of general people easier. Businesses from industries like sports, healthcare, finance, automotive, insurance, HR, travel, manufacturing, real-estate, e-commerce among others have been empowered by solutions built by Coherent Lab, the testament of which can be found on their website. Budget-friendly rates, on-time delivery, precise deadlines, effective communication, quick turnaround time and technical competence are some of the reasons why Coherent Lab is a preferred mobile app development company and has the industry's best customer satisfaction and retention rates. Pay a visit to their official website (www.coherentlab.com) for reviewing past results, clients' feedbacks and an entire list of services they offer. Get connected to know everything related to digitization, mobile technology, software development, etc in detail from the industry's best software consultants at Coherent Lab.
India
C-61, Second Floor, Lal Kothi
,
Jaipur
,
Rajasthan
302015
+917742021725
Focus Areas
Service Focus
Software Development
Mobile App Development
App Designing (UI/UX)
Web Designing (UI/UX)
Client Focus
Large Business
Medium Business
Small Business
Industry Focus
10%
10%
10%
10%
10%
10%
10%
10%
10%
10%
Information Technology
Utilities
E-commerce
Coherent Lab LLP Clients & Portfolios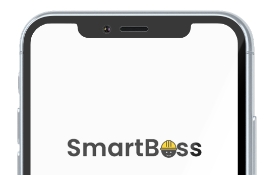 Coherent Lab LLP Reviews
All Services
Mobile App Development
App Designing (UI/UX)
Relevance
Most Recent
Rating: high to low
Rating: low to high
Write a Review
Vishnu Sharma
, Senior Software Engineer at at Google
Posted on Mar 10, 2022
it was fabulous experience working with Coherent Lab LLP very nice team
Review Summary
Great experience working with Coherent Lab, well managed, customer support is very good. Collaboration with the team is extremely good to know out the problems.
What is it about the company that you appreciate the most?
I experienced working culture in coherent lab, which I felt is so good
What was it about the company that you didn't like which they should do better?
As of now I am not thinking any concern, I felt all good in the company
Sunil Joshi
, Sr. Business Analyst at at Softweb Solutions Inc. (An Avnet Company)
Posted on Mar 09, 2022
Great company to work with. Go and get a great outsourcing experience.
Review Summary
Coherent Lab created a Mobile Application for me related to a niche Chat-based solution. First Sales and BA support were great. Seems they are creating their own products. The in-depth questions and clarity surprised me at the initial pre-sales level itself.
Even during execution, the team was pre-active and on its toe. The project Manager and Team's support were great during the whole execution. Even Change Requests and Add On features were managed without any issues or disputes. Working with Coherent was great. Now I can say Outsourcing is GOOD. :)

Special thanks to Management. Sandeep used to connect with me just to check the project status or I have any issues. That was great from his side.

That was a good overall experience. I would recommend Coherent to anyone who wants quality products with good pricing and service. Looking forward to working with your team on my upcoming projects. Hope this partnership stands long. Thanks.
What is it about the company that you appreciate the most?
Follows good quality practices which helps to have a quality product.
Good communication is one of the main aspect of outsourcing and who will get here.
Active involvement of Management Team to know regular project progress.
What was it about the company that you didn't like which they should do better?
Was conscious about the pricing first but great service in all aspect justifies this.
"Evolving Company offering lots of opportunities to grow
Review Summary
COHERENT is a perfect partner in mobile app and web development. They understand the business needs very well. Their ability to execute and market reach is commendable. It was pleasure working with COHERENT. I strongly recommend COHERENT for Mobile app and web development partnership.
What is it about the company that you appreciate the most?
They understand the need of customer and then give a customized solution
Web Platform Development
Review Summary
Vijay, is very clear and offers wonderful advice and guidance, setting up good practices for his processes. The E-commerce side of our offering that they help us build is phenomenol. They have a very passionate team and this company is surely going places.The manner with which they dealt with us, as an organisation, was outstanding.We had a very good relationship, and they responded to any inquiry we had very quickly. Most importantly their costing is fair.
What is it about the company that you appreciate the most?
People in the team who are always there to assist with suggestion on how we can solve issues and fix an issue.
What was it about the company that you didn't like which they should do better?
More in-depth bug fixing and testing need to be carried out from the Q/A team. Overall they doing a fantastic job.
Best Web development and app development company
Review Summary
Best Web development and app development company in Jaipur Rajasthan
Perfect Partner for Mobile App Development Company
Review Summary
It was a great experience as they are quite well at their services and they know how to build a world class product in a proper manner.
What is it about the company that you appreciate the most?
They are very organized in their process to design and develop mobile and web development. we really like the communication and quality stuff on time. Great Tech partner to work with, Highly recommended.
What was it about the company that you didn't like which they should do better?
They are awesome
Elijah McShane
, Founder & CEO, Speaker, Trainer, Investor, Author, Purpose Driven Hawaiian at Kingdom Health - Elijah McShane International - Hawaiian Leadership Council
Posted on Jul 18, 2019
#1 App Development Firm to partner with
Review Summary
Coherent Lab and the team are phenomenal people! From the communication to the planning and execution, my experience has only been satisfactory! Their quality of work is of excellence and their conduct of business is nothing short of extreme professionalism. Highly recommended!

Arpit Tambi
, Principal, Blockchain Practise at Celebal Technologies
Posted on Jul 03, 2019
Turning ideas into reality
Review Summary
Had a great experience working with Coherent Labs. I asked them if they could do android and iOS apps and they started working on it immediately. Project moved from requirements analysis to wire framing and prototyping to beta apps and finally submitted to respective app stores. Found them to be very accommodative with my requests and last minute changes. Go for them if you are looking for a reliable app development team.
What is it about the company that you appreciate the most?
Communication skills
Mr Money Bagz
, Company Owner at Mr Money Bagz
Posted on Jun 24, 2019
Mr Money Bagz - Mobile App Development
Review Summary
Our experience with Coherent Lab for the development of our Mobile App Development was great. They delivered the app quickly. Their team was very supportive and responsive. We would recommend them to others looking to bring their ideas to reality.