Crypton Studio LLC
We help companies to integrate blockchain.
Visit website
Crypton Studio is the largest company in the custom blockchain development segment in Europe.
Over 6 years on the global market, we have done 100+ various projects for clients from 25 countries.
What do we offer:
full cycle custom development
augmentation and optimization of the customer's team with our developers
transfer of developers to the customer's staff
educational programs for developers and companies
B2B affiliate program
We undertake the entire process of project implementation: from business analytics and development to design and documenting.
Educational programs:
Solidity development
GameFi development
LinkedIn for business growth
Custom B2B programs for developer, managers and designers
B2B affiliate program
We expand our partner network to share projects/leads with each other and participate jointly in the development
Our partners:
ChainSulting
Decentraland
Boosty Labs
Knobs
Rewired.one
BitcoinPeople
Neti Soft
51Nodes
Polygon
Avalanche
Zilliqa
Let's work together!
Latvia
Ģertrūdes iela 66, Latgales priekšpilsēta,
,
Riga
,
Riga
LV-1009
+37126119169
United States
169 Madison Ave #2447
,
NYC
,
New York
NY 10016
Focus Areas
Service Focus
Blockchain Technology
Web Development
Mobile App Development
E-commerce Development
Software Development
Client Focus
Small Business
Medium Business
Large Business
Crypton Studio LLC Executive Interview
Nikita Skorobogach
Co-Founder
Visit Profile
Kindly share your feedback on how GoodFirms has been doing so far in increasing your visibility among potential clients.
We started working with GoodFirms a couple of years ago. We always ask our customers to provide feedback for our services on the GoodFirms platform. This greatly impacts the visibility of companies. Also, from time to time, when we start working with new partners, we always check their profiles on GoodFirms.
Please introduce your company and give a brief about your role within the organization.
Crypton Studio is an international software development company with offices in Latvia, Kazakhstan, and Thailand. Our core expertise lies in blockchain technology. Over the past 7 years, we have successfully delivered more than 150 projects for clients spanning across 25 countries. We offer a flexible and customized approach to blockchain development that aligns with the specific needs and goals of our clients. Whether they are just getting started or are ready to scale their solution, we have the expertise and experience to assist our customers in achieving success.

As for my role, I primarily focus on business development. My responsibilities include conducting negotiations with our most important clients and partners, representing the company at international events, managing the marketing and sales teams, and strategic planning for the future of the company.
What is the story behind starting this company?
Before founding the company in 2016, the founders already possessed significant experience in the financial and banking sectors, as well as in custom development. Recognizing the growing trend in the blockchain industry, they decided to establish a new studio specializing exclusively in blockchain development. The founders' relevant experience in the FinTech industry allowed them to quickly take control of several major projects, significantly contributing to the company's growth.

My journey with the company began in 2019 during a bullish market period when Crypton Studio was experiencing rapid expansion. Alongside its growth, the web3 market underwent significant changes at that time, prompting the company to consider reforming its model. A new strategy for international business development became imperative. After the successful launch of Crypton Factory, the edtech division of Crypton Studio, the company's founders invited me to become their partner and collaborate as a co-founder, contributing to our expansion in the international market.
What are your company's business model–in house team or third party vendors/ outsourcing?
In general, we primarily focus on providing blockchain outsourcing services. Our team comprises over 150 employees, including back-end and front-end developers, smart contract developers, mobile developers, QA engineers, designers, analysts, project managers, and more. This diversity enables us to cater to our clients' needs comprehensively.

Additionally, we offer staff augmentation services. For our clients' convenience, we've developed a mobile app where customers can find the developers they need, hire them directly, and make payments in both crypto and fiat currencies.

Furthermore, our expertise in the blockchain industry has allowed us, as mentioned earlier, to establish an EdTech division within our company. We provide web2 studios with the opportunity to educate their employees in working with web3 technologies. We tailor custom educational programs to meet our clients' specific needs and elevate their employees' proficiency in the blockchain field.
How does your company differentiate itself from the competition?
I believe our exclusive focus on blockchain technology sets us apart from other development studios. We concentrate solely on this technology rather than attempting to cover a wide range of requests. This single-minded focus may well be one of our primary advantages.

On the flip side, our close relationships with other development studios and the partnership network - Shard's network, that we've cultivated by collaborating with top development studios worldwide serve a dual purpose. They help us stay attuned to industry trends and market dynamics. Furthermore, even if we are unable to assist a potential client due to team workload or an irrelevant technology stack, we are committed to providing help to any client through our network of partners.
What industries do you generally cater to? Are your customers repetitive? If yes, what ratio of clients has been repetitive to you?
In fact, we do not specialize in a particular industry because blockchain technology is gaining increasing attention across various business sectors. Blockchain is being employed in fields such as medicine, healthcare, insurance, supply chain, energy, the legal sphere, real estate, retail, gaming, fashion, and many others. However, the most prominent domain where blockchain technology is currently being utilized is finance. Consequently, a significant portion of our previous clients hails from the financial industry.

With a substantial customer base, we maintain long-term relationships by providing ongoing support and upgrades to their projects, often extending over 2-3 years. Moreover, we have numerous cases where a previous client returns to us with a new project and idea, and we embark on a fresh collaboration from a new perspective. Additionally, there are instances where we initially developed a prototype, MVP (Minimum Viable Product), or conducted research and development (R&D), and then, after 1 or 2 years, clients return to us to progress the development process into a full-fledged product.

In essence, from the outset, we aim to establish mutually beneficial and enduring partnerships with every client, whether they initially approach us for token development or the creation of a full-scale decentralized exchange.
Please share some of the services that you offer for which clients approach you the most for?
As previously mentioned, our core service centers around outsourcing. We undertake comprehensive development projects, shepherding them from conceptualization through execution. This encompasses in-depth research and development (R&D), equipping clients for fundraising endeavors, and crafting prototypes or Minimum Viable Products (MVPs) for diverse platforms. Moreover, we occasionally engage in collaborations with our partners, focusing not on entire platforms, but on specific components, such as smart contracts. In numerous cases, clients have approached us with pre-existing designs and front-end components, seeking our specialized assistance exclusively for smart contract development and testing.

Our expertise is well-suited for handling projects such as neo-banking, crypto/fiat payment gateways, CEXs, DEXs, NFT marketplaces, launchpads, crowdfunding and tokenization platforms, crypto wallets, cryptocurrencies, betting platforms, Metaverses, and a wide array of other ventures.

Also, this year we have started providing our customers with our White-label solutions, and we see great potential in it. Every month, we notice increasing interest in our solutions. Currently, we are able to provide WLS for products such as CEX, Crypto gateway, and Crypto-wallet. Next year, we will also finalize our solution for NFT marketplaces.
What is your customer satisfaction rate according to you? What steps do you take to cater to your customer's needs and requirements?
I believe the primary measure of success for your company is satisfied customers. When they return with new projects or recommend your services, it indicates that you are performing exceptionally well. According to our analytics, 84% of our previous customers return to us for additional services or recommend us to their partners. While this is a promising percentage, we continue to grow, expand our expertise, and strengthen our connections, leaving ample room for improvement. We are actively working towards that goal.

We firmly believe that the initial stage of the development process is of paramount importance, possibly even more critical than the development itself. This conviction drives us to invest a substantial amount of time in the preparation stage. Every project we undertake commences with a comprehensive analytical phase. During this stage, our team, including business analysts, tech leads, project managers, and designers, collaborates closely with the client for approximately 2 to 4 weeks to create essential project documentation, detailed roadmaps, project architecture, and initial design wireframes.

During this process, our team dissects the entire project into manageable components, addressing each one individually, and working closely with the client to devise optimal solutions. While this approach may appear excessive, we firmly believe that it is the key to our successful project development. It helps us preempt unnecessary future expenses for the client and maintains flexibility throughout our collaboration. Although we have a dedicated team of professionals, each excelling in their respective roles, I believe it's this meticulous approach to the initial stage that ultimately contributes to our impressive outcomes.
What kind of support system do you offer to your clients for catering to their queries and issues?
When it comes to post-development support, we extend 1 month of complementary support services upon project completion. Following this period, we offer our clients the flexibility to choose from three distinct support options, tailored to their specific needs:
Our Support Team: We collaborate closely with the customer to establish a support budget and subsequently assemble a dedicated support team to meet their requirements effectively.
Hiring a Dedicated Team: If preferred, we can take on the responsibility of recruiting, hiring, and training developers on behalf of the customer. These handpicked professionals will possess in-depth knowledge of the product, ensuring a seamless transition. Please note that this option includes charges for hiring and onboarding.
Customer's Own Support Team: If the customer already maintains an in-house support team, we facilitate the onboarding process, allowing for the smooth integration and delivery of the product. In this scenario, charges are incurred solely for onboarding hours.
These flexible support options empower our clients to select the approach that aligns best with their unique needs and preferences.
What kind of payment structure do you follow to bill your clients? Is it Pay per Feature, Fixed Cost, Pay per Milestone (could be in phases, months, versions etc.)
We are highly adaptable when it comes to billing our clients. Our approach begins with a thorough discussion to determine the most suitable billing model. In many cases, we find that the Time&Material model aligns best with our clients' needs and provides transparency and flexibility.

When a customer approaches us with their project concept, our team, including analysts and tech leads, takes 2-3 working days to prepare an initial project estimate. We meticulously detail the cost and time required for each task within the project. This comprehensive quote provides the customer with a clear understanding of the project's development costs and timelines.

We follow the Scrum methodology, organizing the project into 2-week sprints. Prior to each sprint, the team conducts a call with the client to confirm the sprint tasks. Once confirmed, we send an invoice for that specific sprint. At the end of each sprint, we engage in another call with the client to review the sprint's results, discuss any relevant reports, and plan for the next sprint. This iterative process continues until the project reaches completion.

This agile approach allows us to maintain maximum flexibility throughout the entire development journey, ensuring that we can adapt to evolving project needs seamlessly.
Do you take in projects which meet your basic budget requirement? If yes, what is the minimum requirement? If no, on what minimum budget you have worked for?
At this stage, there are no strict budgetary requirements. With our considerable number of employees, we can assist with tasks ranging from providing a single specialist for a small project to undertaking larger, more complex endeavors. We have the capacity to handle various projects, from creating a simple ERC-20 token to managing large-scale initiatives. If I recall correctly, our most economical project to date cost around $1500.
What is the price range (min and max) of the projects that you catered to in 2022?
The most cost-effective project last year was approximately $5k, while the most expensive one we secured was around $2 million. The latter is currently in the development process.
Where do you see your company in the next 10 years?
Before starting our company, my partners envisioned it as an international business with numerous representative offices worldwide. Currently, we have offices in Europe, Central and Southeast Asia, and our future plans involve opening offices in South and North America, as well as the MENA regions. Additionally, we aspire to transform into an all-encompassing blockchain development studio. This means we aim to cover all aspects related to blockchain, including not only development but also tokenomics, marketing, fundraising, and more. While we can currently provide assistance in these areas through our partners, our goal is to handle them internally, so I suppose we will be able to do that in 10 years.
Crypton Studio LLC Clients & Portfolios
Key Clients
Decimal
Samurai
Workquest
BitTeam
Polylastic
Decentraland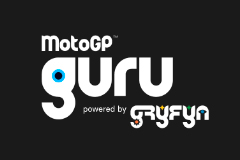 Crypton Studio LLC Reviews
All Services
Blockchain Technology
Relevance
Most Recent
Rating: high to low
Rating: low to high
Write a Review
Co-Founder at Creative eLearning
Posted 7 months ago
Excellent!
Review Summary
Micheal was excellent. He was thoughtful and understood our concepts well. His EVM code was clean and easy to understand and he was extremely supportive. What was most impressive was that he delivered on-time to a high quality.
What was the project name that you have worked with Crypton Studio LLC?
Lighthouse
Describe your project in brief
A smart contract related to reputation credentialing.
What is it about the company that you appreciate the most?
Fast, on-time, flexible
What was it about the company that you didn't like which they should do better?
Can we b expensive for ancillary services (eg: Web2 React)
Good working team, flexible approach, ready to help put out fires.
Review Summary
We've been working with Crypton for the last 18months. They took on the development of a Launchpad/Stakepad on multiple blockchains.
They've been great on keeping up with deadlines, even with multiple pivots and changes in priority. Project managers get very deep with your product and help with ideation later in the development process. Overall great stuff - would recommend.
What is it about the company that you appreciate the most?
Flexibility. Even with different timezones team was down to spend nights on fixing urgent problems.
Communication, well delivered and planned out. Being able to figure things out on the fly is extremely important.
Development speed. At times we planned crunches and got great thing done in a very fast pace.
What was it about the company that you didn't like which they should do better?
Wouldn't hurt a bit more flexibility on different price structures.
Borko Bogdanovic-Tesic
, Founder at Cryptoken Board LLC
Posted on Feb 17, 2022
We used Crypton CR studio for our blockchain acceleration project needs. It's was a provide to have an exceptional full stack team on board!
Review Summary
Cryptoken Board LLC is a DeFi launched application on Qtum blockchain, we exclusively relied on Crypton Studio as client contract manager. I was delighted to have a team of FULL STACK blockchain professionals at disposal at CR, as we all as a dedicated Project Manger to reviewed our BusDev milestones & business reqs!
What was the project name that you have worked with Crypton Studio LLC?
CRT.EXCHANGE aka Cryptoken EXCHANGE (Qtum) Cryptocurrency Ticker: CRT-QRC20
Describe your project in brief
Thank you Crypton Studio , we look forward working with you in the future! On many adding further functionality to our programme. The bulk of the work aka immutable smart contracts completed with success!
What is it about the company that you appreciate the most?
Knowledge and Experience is the best part at Crypton Studio. They were able do decipher our needs, and find many solutions to make our EVM come true!
What was it about the company that you didn't like which they should do better?
For those in North America, time consideration for communication, must be taken into factor. We are based out of Tallinn Estonia.