Deligence Technologies Pvt Ltd
Mobile | Web | CRM | HealthTech
Visit website
Deligence Technologies based in Canada and India offers web and mobile app development solutions across the globe. We have contributed to the success of various companies with its Software Development & marketing services.
Our specialised team bring you the most effective and robust app for your business that helps you connect with your customers anytime, anywhere. Our range of services includes Android & iOS development, PWA development, IoT app development, Flutter App Development and Alexa Skill Development.
The team has served user-centric apps with remarkable UI/UX design for various industries including Restaurants, Fitness, Education, Automotive, dating, travel & Tourism.
The Technologies in which we are working
1. MEAN Stack/MERN Stack
2. MeteorJS (Node.js/MongoDB based Open Source Framework)
3. Python/Django Framework with React
4. Flutter Framework for cross platform Native Mobile App development
5. DialogFlow for AI-Powered chatbots
Communication, Commitment, and Quality are our Key Values. We align ourselves with your business goals to deliver the best solutions.
Certifications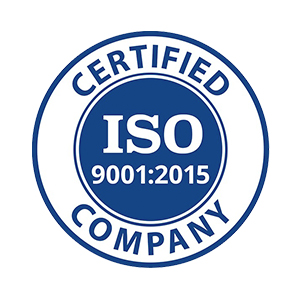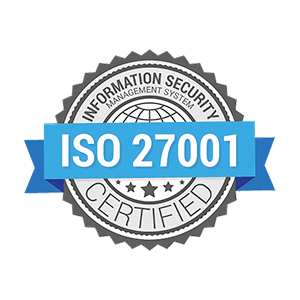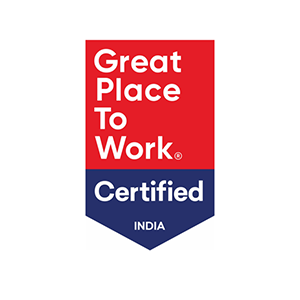 India
106 & 107, 1st Floor, Jyoti Shikhar, District center, Janak Puri New Delhi
,
Delhi
,
Delhi
110058
9910130340
Canada
95 Dundas St W
,
Oakville
,
Ontario
L6M5N4
+1 289 772 7883
Focus Areas
Service Focus
Mobile App Development
Web Development
App Designing (UI/UX)
Web Designing (UI/UX)
Deligence Technologies Pvt Ltd Executive Interview
Visit Profile
Please introduce your company and give a brief about your role within the company?
Deligence Technologies is a Web and Mobile Apps development company located at New Delhi, India. We are a team of highly qualified and experienced professionals. We value our words and fulfill our commitments. We strive to deliver all the projects on time. Communication, Commitment, and Quality are our Key Values.

For Web Apps, we are using Meteor Framework, MEAN Stack, MERN Stack, RNG Stack, Strapi.io + GatsByJS with Angular, React, and Vue.js for the front end.

For Mobile apps, we are using Hybrid as well as Native Technologies. Native technologies include Java, SWIFT, and Objective-C. Hybrid technologies which we use includes Flutter.io, React Native, Ionic, Apache Cordova, Firebase.

We are Meteor Prime Partner (First and only one from India, and one of the Six worldwide). We are Official Partner of MongoDB, Reaction Commerce, ZoomChart, HikaShop, Jomres. We are also Docker Member.

I (Sanjay Kumar) have co-founded this company along with Mrs. Nidhi Aggarwal in August 2014. After that, I am playing the role of CEO. My responsibilities include business growth and building organizational capabilities.

What was the idea behind starting this organization?
The idea behind Deligence Technologies Pvt. Ltd is to provide a space for the team members/engineers where they can fulfill their aspirations and can explore their capabilities to a full extent and also to provide an organization to the clients whom they can trust and they can see the development company as their partner, not just a vendor.

What are your company's business model– an in-house team or third party vendors/ outsourcing?
We have an in-house team of Web and Mobile App developers and we work from the same office. We also have a Web Designer/UX expert team to support our development team. We don't outsource any of our work to external developers. We are hired by our potential and past clients for our credibility and technological edge. We are retained by our clients for our reliability, high quality, and proactive outcome enhancement. We are always upgrading our skill, knowledge, and performance for enhanced ability to deliver high-quality outcomes and deliver completely what we promise.We manage and expand our credibility and competitive edge continuously.

How is your business model beneficial from a value-added perspective to the clients compared to other companies' models?
All our developers operate from the same office which makes possible to support each other. The quality can also be monitored and improved easily. It also ensures on-time delivery.
What industries do you generally cater to? Are your customers repetitive? If yes, what ratio of clients has been repetitive to you?
We serve almost every industry. Our work is not industry specific. We have served Healthcare & Medical, E-commerce, Travel & Lifestyle, Gaming, Business Services, Education, Art, Entertainment & Music, Social and many other industries. 80+% of our clients come back to us for further work.
Mention the objectives or the parameters critical in determining the time frame of developing a mobile app.
First of all, we consider the following parameters to estimate the efforts needed to develop the app - feature list, technology preferences, design complexity, API integration with 3rd party applications.

Then we consider how many developers, designers we can allocate to the app and then based on that we determine the time frame to develop the app.
How much effort in terms of time goes into developing the front end and back end of a mobile app?
It varies from application to application. However, roughly 20 to 35% time goes into front-end and remaining in back-end development.
What are the key parameters to be considered before selecting the right platform for a mobile application?
First of all, we need to check about the audience of the app, the predictive number of users of the app over the period of time, type of internet accessibility then we need to check the complexity of the requirement, client budget, purpose of the app (It's MVP or the final app).
Which platform do you suggest your clients, to begin with when they approach you with an idea (Android or iOS) and why?
Both Android & iOS have a lot of users, so we recommend going for both.


Android or iOS, Native or Hybrid — which platform is best to use to build your app? What are your recommendations?
We build an app for both the platforms – iOS and Android and we use both type of technologies; Native as well as Hybrid. Regarding our recommendation to the client on which technologies (Native or Hybrid) to choose, we ask the client about their audience, their budget, and timeframe. Then we check the complexity of the app and then we recommend accordingly. There is no best way; it all depends on the requirement and purpose. We recommend based on the need, we don't recommend the same thing to every client.
What are the key factors that you consider before deciding the cost of a mobile application?
We consider the following parameters to estimate the efforts needed to develop the app -

List of features to be added, technology preferences, design complexity, API integration with 3rd party applications and then based on the efforts needed, we come up with the cost of the app.

What kind of payment structure do you follow to bill your clients? Is it Pay per Feature, Fixed Cost, Pay per Milestone (could be in phases, months, versions etc.)
Our first choice is Time & Material arrangement as we work in agile methodology and requirements are not usually fixed in advance. This arrangement gives us the freedom to suggest improvement and also it allows us to include all the suggestions and changes provided by the client.

The second method which we opt in case the requirements are well defined is Pay per milestone.
Do you take in projects which meet your basic budget requirement? If yes, what is the minimum requirement? If no, on what minimum budget you have worked for?
We take projects which are of $10,000 or more.
What is the price range (min and max) of the projects that you catered to in 2017?
The range in 2017 was from $10K to $80K.
Which business model do you suggest to your clients enabling them to generate revenue from mobile applications? Why?
We will recommend going with Freemium as it is a business model whereby basic services are provided free of charge while more advanced features must be paid for.

It allows the users to use the basic features, get themselves comfortable with the app and when they start liking the app, they can become paid members. The user base gets increased and the app serves free as well as paid users.
Kindly share your feedback on how GoodFirms has been doing so far in increasing your visibility among potential clients.
We are getting a lot of hits on our site from our GoodFirms' profile page. The best thing is most of this audience in relevant and serious. The chances of getting these leads converted are really very high which is great for every business. I would like to thank GoodFirms in order to provide this platform where we can showcase our skills, client reviews, and portfolio.
Deligence Technologies Pvt Ltd Clients & Portfolios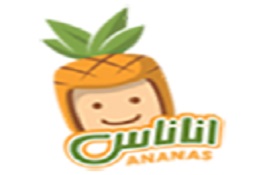 Deligence Technologies Pvt Ltd Reviews
All Services
Mobile App Development
Web Development
Relevance
Most Recent
Rating: high to low
Rating: low to high
Write a Review
Solis Creative
Posted on Jul 05, 2018
Review of Deligence
Review Summary
We have worked with Deligence for the past 7 months to support and enhance an existing app, and they have done 3 releases for us. The app is based on Meteor deployed on Galaxy and using MongoDB. They quickly learned the app and were able to efficiently add features and fix bugs. Most recently they added a UI framework for multi-platform support including iPhone, iPad, and android devices. Their development and testing has been good, and we have appreciated that they provide implementation options and quick prototypes (shown in videos) to make sure the end result is what we are looking for. Importantly, their communication has also been good. We use git projects for issue tracking and feedback.
Shane Schieffer, Founder & CEO at Gusto Technologies, Inc.
Posted on Jul 17, 2018
A good partner.
Review Summary
In seeking offshore help I gave 3 companies the exact same 2-week test task. Deligence achieved the highest quality when the code was reviewed by our senior developer, was nearly 2x faster than the 2nd place team, and tied for the lowest rate. Since that time the Deligence team has become an important part of our development capabilities. They contribute to our mobile development utilizing Meteor JS and Cordova - which has been a wonderful toolset for us. Communication and workflow has been smooth insofar as Deligence adapted to the tools that we already relied upon. (Slack, Skype, Trello, Github, Confluence) Most important, the developer turnover has been low and this keeps productivity high. This last piece is perhaps the most critical aspect of a long-term partnership. We appreciate this team and recommend them.
Shashank Kouloorkar, Technical Support Engineer at Touch Panel Control Ltd
Posted on Jul 26, 2018
Excellent folks to work with!
Review Summary
Really helpful and knowledgeable team! I applaud the management and the dev team for the continued support. The team delivers excellent quality of work in less time. There is no need to bounce the emails back and forth as the team understands the requirements right in the first go! I thank the courteous staff for all the support. I highly recommend working with them.
What is it about the company that you appreciate the most?
- Great dev team. - Knowledgeable staff. - Courteous - Punctual - Excellent Project Management. - Great work ethics. - Exceptional communicators and performers
What was it about the company that you didn't like which they should do better?
Nothing, the team is amazing.
Raymond Robert, Web Content Editor & Blogger at Beautyontrial
Posted on Jul 27, 2018
Our favorite Joomla experts
Review Summary
We've been using the expertise of DT for years to develop, customize and maintain various Joomla websites. The team assisting us on all our projects is highly qualified and experienced while being reliable, friendly and flexible in its approach. Highly recommended.
What was the project name that you have worked with Deligence Technologies Pvt Ltd?
Our favourite Joomla experts
What is it about the company that you appreciate the most?
Expertise, Communication, Flexibility, Punctuality
What was it about the company that you didn't like which they should do better?
None
Benjamin Warren, Company Owner at FullArray Services LLC
Posted on Jul 13, 2018
Great Company. Great People. Great Work!
Review Summary
I couldn't be more satisfied. Deligence has been my go-to place for Joomla-related troubles for a while now, and I couldn't be happier. I haven't had a project yet that they couldn't fix. I'm very satisfied.
Nicola Aricò, Freelance IT Consultant at Ennea Technology
Posted on May 13, 2020
fantastic django developers
Review Summary
I am working with them for a project in Django. everything is managed with great professionality: project management, developing, respect of timing and all staff is very kind.


Stavros Christodoulou
Posted on May 18, 2020
Very professional
Review Summary
From the first time, I realized how professional they are.CEO Sanjay Kumar and his associates are always willing to solve any problem. I recommended to everyone this company!