DevsData Tech Talent LLC
Tech Recruitment: Poland, EU, USA, LATAM 🇵🇱🇺🇸
Visit website
We are a Premium Tech Recruitment agency specializing in challenging projects. The extensive vetting process of the candidates and very high client satisfaction rate is what we are great at. Our expertise in Software Development is another area in which we excel. We assembled a core technology team (machine learning, software UX/UI, and operations) for several company departments.
Certifications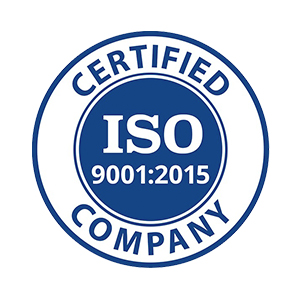 Poland
Al. Jerozolimskie 181B
,
Warszawa
,
Mazowieckie
02-222
+48 694 411 990
United States
1460 Mission St
,
San Francisco
,
California
94103
+1(917)3001752
United Kingdom
35 Ormiston Grove
,
London
,
London
W12 0JR
+44 20 8144 7294
United States
1820 Avenue M #481
,
NYC
,
New York
11230
+1(917)3001752
DevsData Tech Talent LLC Executive Interview
Visit Profile
Kindly share your feedback on how GoodFirms has been doing so far in increasing your visibility among potential clients.
Since we started developing our profile on GoodFirms and gathering reviews from our clients, we noticed increased traffic on our website. We're hoping that soon enough, potential customers will turn into our clients.
Please introduce your company and give a brief about your role within the organization.
We're a tech recruitment company and boutique software agency with over 50 people in size and more than 6 years in the market. What makes us unique is a portfolio of high-profile clients. These include global enterprises and brands, rapidly growing, highly technological startups with ultra-demanding engineering needs, as well as hedge funds, financial institutions, and high-net-worth individuals or investors. Each of these types of clients has unique, challenging needs, not every agency is able to meet.

As a founder and managing partner, I am mostly responsible for overseeing the company's strategy and goals. I'm also exposed to complex software systems on a daily basis and often stand as a bridge between the business and the technology.
What is the story behind starting this company?
I became interested in technology and programming at the age of 13 years. I quickly realized that I wanted to make this a part of my professional career. I worked as a software engineer in London, UK, and made my way up in multiple companies as a developer with a high level of seniority. Deep down, I knew that I wanted to explore something more and touch on the business side of things. Thus, I established my own agency. Transparency, honesty, high-quality services, genuine passion for technology, and a no-BS approach became a priority for DevsData. And thanks to that, we thrive in this highly competitive ecosystem.
What are your company's business model–in house team or third-party vendors/ outsourcing?
Our team consists of over 50 talented tech recruiters, developers, designers, and technology specialists. We are a unique combination of in-house teams and a network of senior expert contractors. We maintain a very high talent bar, both for our internal employees as well for the developers we recommend for the clients.
How does your company differentiate itself from the competition?
DevsData's priority is to maintain the highest level of transparency. We regularly gather feedback and brainstorm together on the next vital milestones and plans, and the client is updated on the progress regularly. The speed of hiring and the successful filling of any IT vacancy, even the most difficult and uncommon ones, are just two of our numerous advantages. The technology specialists we recruit for our clients go through a very extensive technical vetting process designed and refined over the years based on our experience from hundreds of recruitment processes for various clients in different industries. For software projects, the access to engineering talent, its seniority, and versatility, is unparalleled and way beyond what a typical dev shop could offer.
What industries do you generally cater to? Are your customers repetitive? If yes, what ratio of clients has been repetitive to you?
DevsData caters to a variety of industries, including IT, Business Services, Financial & Payments, Healthcare, Travel, Logistics, Education, Real-Estate, and others. We provide our services in a high-quality manner, meeting all client demands and maintaining business relationships for the long term. The clients keep getting back to us with new projects and new recruitment needs.
Please share some of the services that you offer for which clients approach you the most for?
Some of our most in-demand services would be tech recruitment, as well as web & mobile development. We managed to fill a huge number of positions, from full-stack developers to UX/UI designers, even for very demanding clients like hedge funds. There's been a lot of projects in the field of web scraping, mobile development, managed IT services, Big Data, DevOps & cloud, blockchain & web3, enterprise system security, and complex back-end systems.
What is your customer satisfaction rate according to you? What steps do you take to cater to your customer's needs and requirements?
We're very proud of the fact that we have a very high client satisfaction rating across the review listings we appear on. We place a strong emphasis on exceptional quality and business understanding. To ensure our clients are in good hands, we update them on the progress project daily, and in case it is needed, the client also has direct contact with me and the company's senior management.
What kind of support system do you offer to your clients for catering to their queries and issues?
We are very communicative and transparent with the work progress. We provide each of our clients with a dedicated account manager who is eager to answer all the questions at any point in time and is responsible for making sure the project ends up being a great success. We frequently gather feedback on video calls and work very closely together to come up with ideas for the next major phases and adapt rapidly when needed. Every email and message is answered promptly and in detail. Many team members are available for instant video or phone calls when the need arises. After completion of the software project, we offer various models of support depending on the client's preferences and the scale of the project.
What kind of payment structure do you follow to bill your clients? Is it Pay per Feature, Fixed Cost, Pay per Milestone (could be in phases, months, versions etc.)
In the case of recruitment, we follow the success fee model - our clients are only billed when they decide to hire the candidate based on our recommendation. For software development or consulting services, we use the time and material business model.
Do you take in projects which meet your basic budget requirement? If yes, what is the minimum requirement? If no, on what minimum budget you have worked for?
A range of small, medium and large businesses make up our clientele. The budget is always determined by the needs of the project, and we always work to give our clients the best, most reasonable one. We have experience working with small businesses and have built MVP software applications for individuals.
What is the price range (min and max) of the projects that you catered to in 2021?
For software development - our projects range from small startup MVPs built for individuals to big enterprise systems where the entire team is involved on an annual contract. For recruitment services, we work with both global enterprises with huge hiring needs, as well as with small firms and startups in need of just 1-2 technical specialists.
Where do you see your company in the next 10 years?
With DevsData gaining momentum in the industry, we would like to expand further to new, emerging technology hubs in various countries. In 10 years, I believe our business will be the top destination for clients to find the finest talents, and highly skilled and experienced IT professionals.
DevsData Tech Talent LLC Clients & Portfolios
Key Clients
BCG
Certara
Wellbee
BP
Kroll
Cubus
CoffeePals
Varner
IdeaLab
Skycatch
Verus
CocoHub
SkillToon
CodeAlly
dotData
VAssistance
Orange
BaseCase
True Group
DevsData Tech Talent LLC Reviews
All Services
IT Services
Business Services
Relevance
Most Recent
Rating: high to low
Rating: low to high
Write a Review
Garik Suess
, CTO at Qualifyze GmbH
Posted on Nov 14, 2022
DevsData helped us swiftly find exceptional IT professionals who match our company's values
Review Summary
As we began rapidly growing, we decided it was time to look for new engineering talent. DevsData was our initial pick based on internet research and the reviews of their clients.
Right after assigning a dedicated recruitment team for us, they launched multi-channel sourcing. We consider the developers they recommended exceptionally strong from a technical perspective.
I can recommend the services of DevsData to all tech companies in need of engineering talent.

What was the project name that you have worked with DevsData Tech Talent LLC?
Recruitment of experienced programmers for quickly evolving tech start-up
Describe your project in brief
We came to DevsData with an assignment to recruit software developers. DevsData has adapted to our requirements and carried out the process very well, which resulted in high-quality hires.
What is it about the company that you appreciate the most?
I appreciate the way they communicate. They processed things quickly and always answered our questions in a timely manner.
They tailored their process to our specific needs and took extra time to evaluate things - they were very open to our suggestions.
The technical requirements of my team was well-understood and we've been provided with profile recommendations with strong, relevant experience.
What was it about the company that you didn't like which they should do better?
The recruitment project went great. We were very satisfied with them.
Roch Mamenas
, CEO & Chief IT Architect at EmployPlan
Posted on Nov 04, 2022
DevsData provided talented web3 developers for an innovative project and they did a great job
Review Summary
DevsData is a company you can rely on - they really know their strengths. I found myself in need of talented web3 developers for an important project for my company (TribeHouse). Those kinds of engineers are extremely difficult to find. I reached out to DevsData based on a recommendation to check whether they have experience with what I need. During the call, I explained the objectives of my project, and DevsData understood our technical requirements and promptly delivered people for this assignment even though it's a niche market with a rather narrow pool of talent. I'm very satisfied with their services.
What was the project name that you have worked with DevsData Tech Talent LLC?
Outsourcing crypto web3 developers project
Describe your project in brief
I was looking for web3 developers to implement one of the core functionalities in my project. I decided to work with DevsData as they've been recommended to me and they provide IT outsourcing services. They definitely satisfied my expectations as the app had been completed and launched successfully.
What is it about the company that you appreciate the most?
Deep understanding of technical needs and recommendation of the developers with relevant experience
High specialization - they know what they do and with their knowledge and experience, they can help you solve extremely complex issues.
Their developers are real specialists. They supported our team with their knowledge and skills and delivered what was expected to complete the project
What was it about the company that you didn't like which they should do better?
Nothing. I really enjoyed working with DevsData. I will be sure to hire them again.
Steven Ganser
, Senior Director - Strategy and Transactions at EY-Parthenon
Posted on Oct 19, 2022
Fantastic firm to work with from start to finish, extremely professional and delivered high quality work.
Review Summary
I have employed DevData's services over a number of different projects that ranged from UX design to mobile app and web development and testing, and they have always delivered on time and on budget. I have always been very pleased with the outputs.
What is it about the company that you appreciate the most?
High quality people they took the time to understand our problem before diving in
Fantastic and thorough testing of all facets of the development
Creative and unique user experience approaches to meet the needs we had
What was it about the company that you didn't like which they should do better?
Nothing comes to mind for improvement at this time as they delivered in all facets
Kondrad Kostrzewa
, CEO at TipMe
Posted on Oct 11, 2022
Finally My Business Has Found A Reliable Company I Can Recommend.
Review Summary
Our company needed to find a well experienced Python Engineer. We preferred to hire a staffing agency rather than conduct the recruitment process on our own. We've interviewed several technical staffing firms, but DevsData was the only one with a deep understanding of the Python programming ecosystem.

DevsData's approach is very transparent. They've suggested a recruitment pipeline for us that we've discussed together, and tweaked to focus the vetting on aspects and traits that were the most important to us.

We had regular updates. The candidates were thoroughly vetted; as a supervisor, I had access to the tech lead interviewer's thorough notes and could see how well the candidates performed on the algorithmic challenge. It was also made very clear to me what a particular candidate's potential strengths and weaknesses might be.

The process was very professional and fast, within just 3 weeks we've been able to find and hire two senior Python engineers based on DevsData's recommendation.
What was the project name that you have worked with DevsData Tech Talent LLC?
Python Developers for Fintech Startup
Describe your project in brief
My company, a fintech startup, needed experienced Python engineers and tapped DevsData LLC to help hire two for the project. Their performance was better than we expected. The process was short and hassle-free.
What is it about the company that you appreciate the most?
Definitely trustworthiness. They are the only tech recruitment company that I have found reliable.
Communication was also one of their biggest advantages. The progress was shared with me every week.
That kept me well informed while actually not consuming too much time.
Very committed, fast acting and extremely professional.
What was it about the company that you didn't like which they should do better?
No, there is not. I appreciate the result and how our work progressed.
Anita Donarska
, Manager at Online Nutrition Program
Posted on Oct 06, 2022
We saw a significant increase in our customer base after the launch of the new platform - all thanks to DevsData.
Review Summary
We entrusted DevsData with developing a new website for our company. My friend used their services in the past and spoke highly of the way they work and that's why I chose them. The site needed to be both a useful marketing tool for attracting new clients and have a modern, aesthetically pleasing appearance. At the beginning, I had a call with the team that made sure to understand what we wanted. After that, I had weekly meetings with the project manager, two developers and a senior graphic designer. The developers primarily used AngularJS and SCSS in technical aspects. In order to test and monitor user behavior as well as conversion rates, they connected marketing tools, which led to a noticeable boost in the company's revenue. Working in sprints accelerated the progress, and that was without a doubt what impressed me the most during the entire process. DevsData did a marvelous job and helped us get our business off the ground quickly.
What was the project name that you have worked with DevsData Tech Talent LLC?
Web Development for Online Nutrition Program
Describe your project in brief
We tasked DevsData with creating a new website for the company. We wanted to have one where people could see our services, purchase them, read the articles we attached, and see other company-related information.
What is it about the company that you appreciate the most?
Every time I had a question, they answered it right away. Their communication was flawless.
One of the main advantages is how quickly their developers delivered solutions.
We had access to all of the DevsData team's documents and meetings. We were always aware of the current state of the project, which was very reassuring.
What was it about the company that you didn't like which they should do better?
There were no cons regarding working with DevsData.
Matt Lozowicki
, Product Manager at Reservise.com
Posted on Oct 03, 2022
We hired DevsData once again because they are a reliable company
Review Summary
My company Reservise.com needed to accelerate software development efforts as a result of recent contracts we signed with a new client listed on the WSE. We had limited experience in Compliance, APIs and top security that was expected from us. That's why I hired DevsData once again. I had excellent experiences with them earlier in my other venture.
Reservise offers a scheduling SaaS platform for various clients, most of them from the health & fitness industry, like fitness clubs, tennis clubs, yoga studios and so on. As we expanded, we took on more and more contracts and promised new features that we've been unable to deliver ourselves in a reasonable timeframe.
We needed two senior Python developers and one React engineer, and DevsData did an excellent job providing us with these well-qualified and competent specialists in a timely manner on an outsourcing basis. I highly recommend them to other SaaS companies in need of strong technical talent or a quick expansion.
Describe your project in brief
My company needed to accelerate software development efforts with a couple of projects within Reservise.com due to new clients we've recently signed, and DevsData did a great job expanding our software team on an outsourcing basis. Their company has provided Python and React developers that met all my requirements. Very satisfied with them and their fast pace.
What is it about the company that you appreciate the most?
The quality of the team and the final result is excellent. The API works excellent, and the booking part is rated 4.9/5.0 by users
We were able to meet all the requirements of top-tier, enterprise customer (Security, APIs, Compliance).
Really appreciate the flexibility they offer, we needed some change in the allocated product team, due to change on our team side.
What was it about the company that you didn't like which they should do better?
I like everything. Maybe the kickoff could be earlier, but I understand we were a bit slow to sign the deal and that caused change in the timeline
Adam Zaczek
, Founder at codengo
Posted on Sep 29, 2022
DevsData helped us deliver excellent software solutions incredibly quickly; they are great professionals with extensive knowledge.
Review Summary
After the initial call, we discussed our expectations and demands in detail. On the team that performed the project, there were two senior developers with more than ten years of experience and a business development specialist. So after the call, I knew that the task was in good hands.
They asked me a lot of questions to understand our needs better. After creating a profile for the expected result, DevsData was ready to begin the process. Every week we had a quick call, so we were up-to-date with the project's progress. We had access to all reports and could add our comments at any time. We were free to look through everything they had gathered.
DevsData did an excellent job with the task we outsourced, and our tech lead had no issues with them. The result was great.
What was the project name that you have worked with DevsData Tech Talent LLC?
Outsourcing development services to a software company.
Describe your project in brief
We outsourced an important project for our company to DevsData. They did an excellent job, and everything went quickly and smoothly, as it should have.
What is it about the company that you appreciate the most?
The most significant advantage was providing the project's result in such a short period.
The company have the knowledge, technical expertise, and excellent employees who are always helpful.
They had an individual approach to the client. They asked about many details to provide the best solution.
What was it about the company that you didn't like which they should do better?
I would not change anything in my collaboration with DevsData, and when I have more projects, I will gladly hire them to provide the solution.
Aleksandra Vovchenko
, Marketing Manager at EmployPlan
Posted on Sep 22, 2022
Devsdata has provided an excellent full-stack developer for our project on outsourcing basis
Review Summary
When my company was working on a project, we realized that we needed more development capacity than it was planned. I found several software development companies that we could involve in offshore software development, and we decided that this was the solution that could work for us. I considered several businesses, but DevsData's IT industry experience and reputation convinced me to contact them.

During the first call, I told them what we wanted most and talked about the future tasks of a potential full-stack developer. After this call, they matched people from their company that would work for us. We had additional calls about my expectations, and then we began working. DevsData did a great job with two projects that we needed help with. We will definitely return to them for our future software development needs.
What was the project name that you have worked with DevsData Tech Talent LLC?
Involving a full stack developer on outsourcing basis.
Describe your project in brief
We contacted DevsData because we needed help with software development project for our client. We were looking for a stack-developer for our technology company that would meet all the requirements provided by our client.
What is it about the company that you appreciate the most?
DevsData team was very helpful. I'm not an IT expert so I appreciate the way they explained everything to me in terms of development.
One of the biggest pros is how fast their developer was able to deliver results.
They've been very flexible in adjusting to the contract terms that were important for us, and I really appreciate that.
What was it about the company that you didn't like which they should do better?
The collaboration went very well, I don't see any cons.
Matt Lenicki
, CEO at WebCrafters, Inc.
Posted on Sep 21, 2022
The DevsData team delivered an excellent end product, and their PHP developers are great.
Review Summary
Our company needed more hands on deck due to the immense amount of projects. We knew we wouldn't have enough time to run some of the important assignments independently. Therefore, I started looking for a strong company specializing in software development that we could outsource our project to. That's why I turned towards DevsData.

Firstly we thoroughly discussed our needs and precisely determined our expectations regarding the software project we wanted to outsource. Then, DevsData started working on the project's guidelines.

DevsData has impressive technical skills, excellent communication and business consulting expertise. This is a hugely important aspect for my company as we are a software agency consulting for international US-based clients.
I am fully convinced that engaging DevsData was the right decision. However, initially, I was unsure if outsourcing our project to an external company would be a good idea. Now, I know that it was the best option.

What was the project name that you have worked with DevsData Tech Talent LLC?
Outsourcing software development project for IT and Services company
Describe your project in brief
Due to the overwhelming number of projects in my company, and mainly because of the company's extremely tight schedule, it became necessary to get new PHP developers on board for a software development project. I was looking for a company with significant experience in software development services. The DevsData team exceeded everyone's expectations, and the project assigned to them was completed with great success. They provided exceptional technical skills and beneficial communication. This was crucial for my company as we work with people from all over the globe.
What is it about the company that you appreciate the most?
The communication was perfect, updates were given constantly, and whenever someone had a question, they would answer it immediately.
The DevsData team did the task flawlessly, the result was outstanding.
They have really strong technical skills and extensive knowledge in PHP.
What was it about the company that you didn't like which they should do better?
I don't think I could come up with any disadvantage
Chris Kardas
, Senior Product Designer at Jobox
Posted on Sep 16, 2022
DevsData helped us with UI/UX projects we needed help with.
Review Summary
We needed some help with a couple of design projects. It was a strategic decision by our CEO to seek outsourced designers from outside the US. We couldn't find specialists who met our expectations for a long time, but luckily we found DevsData while doing internet research.
As soon as we reached out to them, we knew this was going to be something different. It took us several conversations to work out all the details, discuss our requirements and their responsibilities, and then we could all get to work. Thanks to that decision we could afford to do many more projects for our clients and maintain healthy margins. They brought a really fresh approach and ingenuity to the company. DevsData team understood our company values, they were communicative and knowledgeable. In hindsight, our only regret is that we didn't find them sooner.
What was the project name that you have worked with DevsData Tech Talent LLC?
UX/UI Designer Outsourcing for IT Solutions Company
Describe your project in brief
The designer DevsData outsourced to us was very experienced, so the job went smoothly. Together with their ideas and suggestions, we created two apps that are getting excellent ratings among consumers, and I am delighted with them.
What is it about the company that you appreciate the most?
The dedication of the DevsData specialists to the projects we entrusted to them is definitely outstanding.
I was impressed by the really good English language skills of their designer.
The design experience of the outsourced designer was in pair with in-house team members, which is great.
What was it about the company that you didn't like which they should do better?
We were highly satisfied with them, they helped us a lot.
Patrick Lobocki
, Owner at Roesier, Inc
Posted on Sep 14, 2022
DevsData team created user-friendly web and mobile platforms for my ecommerce that boosted the clients' sales.
Review Summary
My e-commerce business in the U.S. was experiencing steady growth; however, I wanted to take advantage of the market potential and favourable economic conditions and scale it up. I had a few ideas but didn't know how to approach them, so I started looking for business partners who could help me do that. After some more research, I decided that DevsData was a great fit. We made an appointment for the first conversation, during which, together with the DevsData representative, we initially discussed the conditions of engagement - my expectations and their commitments. I also received an offer, which was very promising.During the following conversations, the developers were also present - they showed me their project vision and gave me many tips and ideas about the latest solutions and technologies. Then, we set to work. A team consisting of a Project Manager, a UX/UI designer and a Front-End developer started working on the code and design of my web and mobile applications.
What was the project name that you have worked with DevsData Tech Talent LLC?
Designing web and mobile applications
Describe your project in brief
DevsData LLC assisted us with web and mobile development efforts for our e-commerce store. We've been in touch almost daily. They suggested new designs starting from low-fidelity mockups and the design direction I like. I was well informed of the possible technology choices and their pros and cons. For the web, we've expanded on Shopify with a totally new design and coded it with liquid css. For mobile, we've chosen a framework based on React Native - expo that allowed for rapid development. I was able to make comments and feedback on the progress daily. Excellent communication with this vendor.
What is it about the company that you appreciate the most?
I like their attitude, knowledge and professional approach. This is my primary criteria when choosing a business partner.
Communication with DevsData was very smooth and they are very well organized.
What was it about the company that you didn't like which they should do better?
I wish I could also engage them in Amazon Ads because they did such an amazing job with the e-commerce design and development.
Radek Kotowski
, Tech Lead at 21.co
Posted on Sep 12, 2022
I would recommend DevsData for all companies looking for skilled back-end developers.
Review Summary
DevsData was my initial pick for business because we had previously collaborated with them. Their recruiters started by gathering requirements to understand precisely the technology stack needed for the roles I've been looking for and asked smart organizational questions related to the work conditions, benefits and company offering. Then, they designed a custom recruitment process together with me, focused on extensive technical screening. The first batch of candidates was sent within a week since we started, as they had active candidates in the database already.
Thanks to DevsData's support, their recruiters and network developers, we hired one back-end and one full-stack developer who met our requirements specified by the team. In addition, we saved a lot of time by not reviewing irrelevant applicants, as we had to in the past. The quality of engineers that DevsData recommended was excellent, and I'm very happy.

What was the project name that you have worked with DevsData Tech Talent LLC?
Back-end and full-stack developer recruitment process for SaaS company
Describe your project in brief
Our SaaS product is used by pharmaceutical and medical companies to create and distribute interactive presentations that communicate the value of their products. We were looking for software engineers (both back-end and full-stack) to join our team and work on improving the platform. We needed help with candidate sourcing and our recruitment processes, so we reached out to DevsData and are very satisfied with the results they delivered.
What is it about the company that you appreciate the most?
What made the biggest impression on us was the quality candidates found and recommended by DevsData.
I appreciate the quick turnaround time that they presented, as this was time-sensitive for us to find people for these roles. I didn't have to wait lo
DevsData's flexibility, communication, openness to any changes or challenges and fast pace of the process are significant assets.
What was it about the company that you didn't like which they should do better?
I recommend DevsData to everyone. Do not have any complaints.
Loic Moncany
, Co-Founder at Flowr Agency Ltd
Posted on Sep 09, 2022
With the assistance of DevsData, we quickly gained excellent developers
Review Summary
We selected DevsData based on reviews and good comments online. A representative from the company contacted me almost immediately and arranged an online meeting. During our talk, I was pleased by the DevsData team's preparedness. They could back up their experience with examples from previous clients.
We had some additional discussions to finalize the details. I was assigned dedicated recruiters who, over a couple of weeks, introduced me to the engineering talents they found for us. We hired two of them. I was impressed as they were both experienced engineers with a track record of really remarkable projects.
My developers were impressed by their technical knowledge and interpersonal abilities. After the successful recruitment, we've scaled up the engagement of DevsData and involved them in ad-hoc software projects with technologies we didn't have in-house experience with, and outsourced administrative activities to their delivery center.
What was the project name that you have worked with DevsData Tech Talent LLC?
Finding software developers for the digital agency
Describe your project in brief
My agency business was expanding rapidly, so we decided to explore new opportunities. We were getting more and more inquiries for mobile and web applications, so we agreed to see if the model of working with external companies would suit us. That's how our partnership with DevsData began. They helped us find the right software developers. I value our collaboration, and now I know it was a good idea to seek their help. Later on, we expanded to other business lines as well as I outsourced them administrative help and some implementation projects as well.
What is it about the company that you appreciate the most?
Very happy with the technical talent and the experience they provided.
Software projects they've been involved in were completed with high code quality.
The DevsData team was always professional, developing ways to improve the collaboration and ensuring that they met all my requirements.
What was it about the company that you didn't like which they should do better?
Everything was good so I have nothing to complain about.
I highly recommend working with DevsData in terms of tech recruitment and web development.
Review Summary
I run a small online marketing agency that provides clients with various on-demand solutions for their projects. My company does not employ programmers, so I came to DevsData with a request to recruit a senior full-stack developer, C# and Angular specialists for me. I chose the company by recommendation from a friend who had worked with them before and claimed it would be a good choice for me; indeed, it was. After several calls with Tom, I knew the project was in good hands.
The site has worked smoothly since its launch in early February 2021. My client has had almost no complaints about the site's performance, and minor glitches that he suggested were corrected within the deadline. The developers that DevsData hired for me, did a great job. We expanded the efforts to other projects and areas also, have involved DevsData in administrative services also as my clients needed it.
So again, I appreciate the work of the team, the speed, and the efficiency in responding to my suggestions.
What was the project name that you have worked with DevsData Tech Talent LLC?
Creating a programming team and building an MVP startup.
Describe your project in brief
I was looking for a full-stack developer for a contract to build my new e-commerce website for my online marketing agency. Have involved DevsData in hiring such an engineer. They did a great job and quickly provided the talent needed. The website turned out to be a great success. Further, we've involved them in other versatile projects as well.
What is it about the company that you appreciate the most?
DevsData found a great developer for a contract and helped me build the MVP.
The team was very committed to the project. I could tell everyone was doing their best. They were very helpful every time I had even the slightest dou
They are communicative and transparent with the work progress. I haven't had any communication problems with the team for the whole five months.
To manage tasks, they use ClickUp, which was my choice also.
What was it about the company that you didn't like which they should do better?
I like everything they did, really appreciate working with the team.
Daniel Goebel
, Founder at CoCoHub
Posted on Sep 06, 2022
The recruitment process with DevsData was smooth and easy - I highly recommend this company.
Review Summary
Although at first, I wasn't convinced about working with a recruitment agency and thought I'd do it best on my own, DevsData truly exceeded my expectations.

It was a great collaboration.

With the support of DevsData, we were able to find the technical talent we needed very quickly, and we knew we were dealing with professionals. I didn't expect that apart from finding us the senior developers, they were also able to advise us on many business aspects making our internal HR processes more effective.

I would recommend them to anyone who is perhaps hesitant but doesn't have the time to recruit software engineers on his/her own and to everyone who cares about the solid engineering skills of the developers.

What was the project name that you have worked with DevsData Tech Talent LLC?
Front-end Developer Recruitment for Co-Living company from Malta
Describe your project in brief
DevsData helped us recruit a very strong front-end developer we needed to expand our digital online presence. I'm positively surprised by the well-thought-out insights and advice they gave us, and by the speed at which they were able to send us recommendations of the desired engineers. Communication was smooth and professional. They took extra time to understand what we needed in detail. Also, very satisfied with the developer we hired thanks to them.
What is it about the company that you appreciate the most?
They were incredibly flexible and open to outside ideas that were important to us.
They communicated precisely in every aspect and took extra time to understand exactly what we needed.
Professional attitude to me as a client was just on point
What was it about the company that you didn't like which they should do better?
Nothing I could complain about, really. They did a genuinely excellent job.