DianApps Technologies Pvt. Ltd.
Best Mobile App Development Company
Visit website
We are DianApps - Maestro of the app world. We are one of the top mobile app development companies in the world.
We build mobile apps that get trending on the app stores. We develop responsive websites that can take your business to a new level. We offer innovative digital marketing solutions that help your business to stand out in the crowded marketplace. In short, we are here to create disruption
Certifications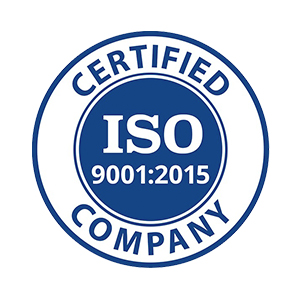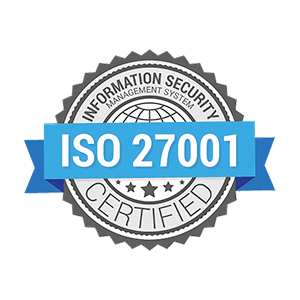 United States
4th St. N, STE 300
,
Saint Petersburg
,
Florida
33702
(+1) 786 600 1650
Australia
11, Lambasa Way
,
Perth
,
Western Australia
6030
(+61) 861 083 447
India
Udyog vihar
,
Gurugram
,
Haryana
122001
India
Mansarovar
,
Jaipur
,
Rajasthan
302019
(+91) 93515 84693
Focus Areas
Service Focus
25%
20%
10%
10%
10%
10%
10%
5%
Mobile App Development
Web Development
App Designing (UI/UX)
Web Designing (UI/UX)
Testing Services
Client Focus
Small Business
Medium Business
Large Business
DianApps Technologies Pvt. Ltd. Executive Interview
Visit Profile
Please introduce your company and give a brief about your role within the organization.
DianApps is an end-to-end digital solution provider. We create products around websites, mobile applications, home assistant device experiences and promote them to success. We have built over 1000+ applications for a range of SMEs and Enterprises across sectors and geographical nations.

I am the co-founder of the brand. I, along with my friend Vikash, started DianApps back in 2017.
What is the story behind starting this company?
Well, when we started DianApps, we were both coming from a similar digital background. And our experience there was also very similar. Businesses were making applications and other digital solutions for the sake of revenue generation and not to create true value out of it. The half-minded efforts they were putting in behind a milestone by milestone mode of operation were visible in the outcomes. The apps either didn't see the light of the day or they were not received well. We wanted to change that.

And that was the origin story of DianApps. We built the brand to create solutions that would create a true impact in the world at both micro and macro level. Today, it makes us extremely proud that we have been able to stand by it. A number of our clients have received funding, gotten awards, and recognitions, etc at the back of the products we have helped build.
What are your company's business model–in house team or third party vendors/ outsourcing?
We have an in-house team of subject matter experts coming from a range of different backgrounds - design, development, research, marketing, etc. Together they work on building memorable experiences through a robust digital product.
How does your company differentiate itself from the competition?
Our USP, I would say, lies in our personalized service offering. We truly hand-hold our clients through all the phases of not just product development and marketing but also brand building and kicking off their business. We help them with tips on how to build teams or how to scale their business. We truly act as their pseudo-CTOs.
What industries do you generally cater to? Are your customers repetitive? If yes, what ratio of clients has been repetitive to you?
There is no specific industries list. We levitate more towards ideas than industries and businesses. Our constant vision to support next-gen business ideas has got us over an 80% customer repetition rate.
Please share some of the services that you offer for which clients approach you the most for?
We offer a range of different services to our clients both in an end-to-end package and a-la-carte. We are contacted for the creation of apps, websites, and even the marketing of digital products. If I had to make a pie chart, I would say that creation + marketing makes up over 70% of our total client base.
What is your customer satisfaction rate according to you? What steps do you take to cater to your customer's needs and requirements?
The customer satisfaction rate for us would be somewhere around 75-80%.

Although there's always a scope in every project to do better and give our clients a 100% of what they require, it's not an easy benchmark to maintain. We try to be available to our clients at all times - that for us has been a good strategy. Also, we are extremely transparent with them. They are the first people to know when we have a blocker or there's something we need to address.

So if you ask the steps that we take to meet our clients' requirements, it would be A. Being transparent and B. Being available.
What kind of support system do you offer to your clients for catering to their queries and issues?
We do have specifically designed support & maintenance services, we call them AppCare. Depending on the complexity of the Product and the scale they are at, the AppCare services are tailored for it. We use slack as a medium for any quick communication while Basecamp is used for all official documentation related to the projects.
What kind of payment structure do you follow to bill your clients? Is it Pay per Feature, Fixed Cost, Pay per Milestone (could be in phases, months, versions etc.)
We let our clients decide. Whatever payment model they choose is good with us, for we work with both startups and enterprises, so we know the different financial limitations they come from.
Do you take in projects which meet your basic budget requirement? If yes, what is the minimum requirement? If no, on what minimum budget you have worked for?
We generally work on projects that start at a minimum range of 20K USD. Our price models reflect our vision to keep ideas above profit.
What is the price range (min and max) of the projects that you catered to in 2020?
In 2020, we worked on projects ranging from 20k USD to 500k USD.
Where do you see your company in the next 10 years?
In the next 10 years, we see ourselves doing what we are now only on a mass global level. We will continue working on new ideas that impact the world and user experience on both a holistic and microscopic level. One thing I can say with utmost faith is that we will be exploring new use cases for whatever technologies are in trend then and will continue setting new benchmarks in the digital space.
DianApps Technologies Pvt. Ltd. Clients & Portfolios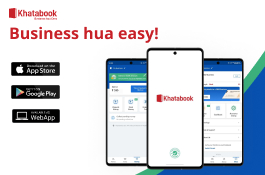 DianApps Technologies Pvt. Ltd. Reviews
All Services
Mobile App Development
E-commerce Development
Relevance
Most Recent
Rating: high to low
Rating: low to high
Write a Review
Vinit Joshi
at Savvology Games
Posted on Oct 03, 2022
Efficient Execution. Value for money. High-quality service. End-to-end project delivery.
Review Summary
Parag and Vikash are tech industry veterans and understand how to manage a project scope effectively, delivering it on time and in a bug-free manner. Bang for your buck.
What was the project name that you have worked with DianApps Technologies Pvt. Ltd.?
Skill Based Real Money Gaming App
Describe your project in brief
Build a 100% skill-based real money gaming app - Android, NodeJS, Sockets. Objective was to achieve a concurrency of ten thousand plus players on the platform at the same time
What is it about the company that you appreciate the most?
Team is very accommodating and flexible and are willing to go the extra mile
Developers are proficient and understand the big picture and business logic
What was it about the company that you didn't like which they should do better?
Really hard to find a fault here but since it's mandatory, maybe anticipating and advising if client is taking a wrong decision
Development of Systems
Review Summary
We have been working closely with DianApps for over 2 years now. DianApps have been instrumental in the development of bespoke software systems for the animal health industry. We have found them to be extremely reliable with the ability to deliver on time and on budget. They have also demonstrated their ability to understand and invest in the knowledge of how our business works.
What is it about the company that you appreciate the most?
They deliver what they agree to on time and in budget.
What was it about the company that you didn't like which they should do better?
Nothing specific comes to mind.
App development
Review Summary
Our experience with Dian Apps has been nothing but above board. They have followed through and met timelines. They have a vast team that they can pull resources from if need be and have done an excellent job for us. Their communication was great, professionalism and guidance in the development process was very helpful for us to stay on track. We tried three other dev companies prior to Dianapps and all of them failed and wasted a lot of our money. Dianapps came to the rescue and we won't go anywhere else.
What is it about the company that you appreciate the most?
Communication and professionalism
What was it about the company that you didn't like which they should do better?
I'm a believer there is always room for improvement, but as a customer, I am very happy DianApps
Looking for Quality App then go to DianApps
Review Summary
One of the few companies that focus clearly on app development and Their primary pillar is Quality and Transparency.
They have talented team members. They follow Scrum and engaged me on daily progress. From the second week of the engagement I was able to test the product in my phone.

It's been 2 years now with DianApps and I am delightful with my decision to choose DianApps as Technology Partner.
What is it about the company that you appreciate the most?
1. Quality 2. Process (Scrum) 3. Transparency 4. Prompt reply