We are an Embedded design company with a full cycle of development (Hardware, Firmware, Mechanical design and Samples manufacturing ), from an idea to production.
We help our customers to design new products, it could be a full design (Hardware, Firmware, Mechanical design, Mobile App) and could be just a part of the design.
Certifications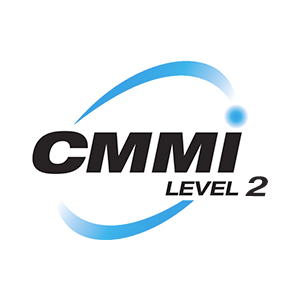 Ukraine
Vaclava Gavela 4
,
Kyiv
,
kyiv
03124
+380442980190
Focus Areas
Service Focus
IoT Development
Software Development
Engineering Services
Robotic Process Automation
Mobile App Development
Droid technologies LLC Executive Interview
Sergii Paradiuk
Founder & CEO
Visit Profile
Please introduce your company and give a brief about your role within the organization.
Droid-Technologies is a development company with more than 6 years of experience.
We apply our professional skills to offer (fully or partially) the development of the project, starting with putting the ideas on paper and ending with the assembled products. The basis of our work is the motto - "Your passion is our design".

At Droid-Technologies, we believe that modern technology, integrated ideas, and experience are the key elements needed to develop and implement successful business solutions.

That's why we provide our clients with a strong team of technical professionals that is capable of providing comprehensive solutions for our customers. We guarantee our clients' success and efficiency through partnerships with leading technology providers who have a proven track record of success in their fields and complement this expertise with our wide range of customized services.
As a CEO, I am responsible for communicating with clients and partners and maintaining long-term relationships.

I do my best to be available during all initial project discussions to make sure that there is mutual understanding between the client and the project team. This personalized approach gives our clients more clarity on collaboration and helps our team to grow all the time.

In addition, I am responsible for the strategic planning of the company, the development of business strategies, and their implementation to achieve business goals.
What is the story behind starting this company?
I have a technical background and my work was in software development.

In 2015 I decided to work on my own IoT startup, having gathered a team of experienced engineers who are still working with me. It was the development of the device for gas monitoring (hardware, firmware, сloud and mechanical design), which, unfortunately, at the time of the project's completion, had no prospects. Soon I realized that my passion was not technical, but rather business.

Why was embedded development chosen?
I had quite a lot of different options to start with. For instance, writing the same software that did not require additional equipment and had a very easy entry into the business. I was very attracted by the development of electronic products because this direction was not developed enough at that time in our country. I wanted Ukraine not only to create software but also to develop worthy high-quality electronic products.
Therefore, in 2016 it was decided to provide outsourced and outstaff device development services. After that, the company was formed, having a team of 4 engineers who were involved in the startup.

Gradually, we started to attract the best specialists in the market, to maintain and develop them. This allowed us to expand the company's scale and open new representative offices in Ukraine. Today we serve clients from startups to small and medium-sized businesses, but as a growing company, we can also provide services to corporations.
What are your company's business model–in house team or third party vendors/ outsourcing?
We offer outsourcing development services, helping our clients to reduce the costs associated with maintaining an in-house team (renting an office space, social packages, onboarding costs).

Our in-house team consists of more than 70 qualified engineers who can create a product from scratch and complement the existing team with valuable expertise and supervision.

Depending on our client's needs and requests, we assemble a team of engineers with relevant experience in the market and the required tech stack.

Therefore, when customers need professional consulting, a team of experts, or just an extra pair of hands, we have all the resources to satisfy their needs. We have all the necessary specialists in one company, thus guaranteeing the quality of the final product.
How does your company differentiate itself from the competition?
The Droid Technologies team makes every effort to ensure that quality, communication, and customer service are above expectations. Our ability to provide comprehensive solutions using a wide range of services can fully satisfy any project of our team - this is what sets us apart from other suppliers.

Thanks to our in-house resources we can satisfy the implementation of any project of any complexity. We have a team with a deep understanding of equipment design, low-level microprograms, and the best methods of development.

The high trust of our customers is one of the keys to building long-term relationships.
Some of our customers have been working with us since the foundation of our company. They delegate new projects to us, recommend us to their partners, and we get new customers.

Some also comment on the exceptional quality of the code. But writing high-quality code is what we do by default because there are a lot of good engineers, and we do our best to stand out. In addition to the coding itself, we also provide development consulting. We don't just work to provide a product - we always take a strong interest in improving the product.
What industries do you generally cater to? Are your customers repetitive? If yes, what ratio of clients has been repetitive to you?
We work in a wide range of industries. Our team consists of people who are fond of complex tasks and mastering new technologies. The best way to use all the accumulated knowledge and develop further is to have different projects.

For the last years, we have been creating products for the following industries:
Consumer products
IoT
Telecommunications
Automotive
Manufacturing
Energy & natural resources
Healthcare & Medical
Industrial sector
Robotics
Agritech

The majority of our customers come back to us with new projects and refer their business partners/friends to us.
Please share some of the services that you offer for which clients approach you the most for?
We always strive to be flexible with the services we can provide to our clients in order to meet their needs. We have a diverse client base - from start-ups to small and medium-sized businesses. Our requirements vary depending on the ideas and goals of the project.

Therefore, we are constantly improving our technology stack to make it as wide and versatile as possible.

Here is a list of the main services we can offer businesses:
Architecture design of the embedded product
Hardware development
Certification FCC/CE
Firmware development
Industrial and mechanical design
Mobile App development for control devices
Design interfaces for embedded devices( UX, UI, GUI)

Our team is able to provide either the technical part or assistance in project management and offer a number of innovative technological ideas to improve the final product due to our extensive knowledge.
What is your customer satisfaction rate according to you? What steps do you take to cater to your customer's needs and requirements?
Nowadays, we have a high level of satisfaction among our customers, which is 97%. Our customer reviews on GoodFirms and Upwork can confirm the level of satisfaction.
This satisfaction is largely due to our relationship model, which guarantees a constructive long-term relationship between the development team and our customers.
At the beginning of cooperation, we communicate with the client through a series of introductory calls to clarify all the details of the project in order to fully understand the essence of cooperation and be on the same wavelength with the client.

The next step is developing all the estimates of our developers who are involved in the project and drawing up a plan in stages. According to it, we can demonstrate the progress of the project to the client.

Each project has a qualified project manager who constantly updates information on the progress of work, and can quickly resolve issues, and adjust the work plan. You can also communicate directly with the developers and provide them with your product requirements, which is very convenient.

We use GitHub, Notion, JIRA, Trello, Bitbucket, and smart sheets to track project progress and updates, and enable clients to track progress directly.
Internally, we have implemented qualified internal review processes that allow us to provide high-quality code and offer the best solutions to our clients.

We do our best to ensure that our customers are always informed about all stages of the project and receive maximum satisfaction from cooperation.
What kind of support system do you offer to your clients for catering to their queries and issues?
Our goal is to fulfill the job at a high quality and effectiveness.

Therefore, for each engagement, we usually set up communication channels and review meetings regularly (weekly, monthly and quarterly) with our clients' counterparts.
We make sure issues and queries are resolved early to get the right level of attention.
The project manager is always in touch with the client and can quickly respond to a new request.

Queries may be sent via various channels, such as GoogleMeet, Zoom, Slack, Skype, e-mail, or any other option that is convenient for the client.
Our speed and transparency while fulfilling requests is our greatest strength.
What kind of payment structure do you follow to bill your clients? Is it Pay per Feature, Fixed Cost, Pay per Milestone (could be in phases, months, versions etc.)
We issue invoices to our clients using two main payment models.

The first - is "Time and material". These are usually medium to large projects with a lot of research and development. The client gets the opportunity to change the scope of work, fully control the team and pay an hourly rate.

The second option is a fixed price, which includes a fixed amount of work and a predetermined term. This is about 10% of our projects (usually small projects with very clear requirements, minimum without R&D).

In both cases, we plan tasks and deadlines for the project.
Do you take in projects which meet your basic budget requirement? If yes, what is the minimum requirement? If no, on what minimum budget you have worked for?
We work with projects of various scales. It can be creating a new product from scratch or helping with an existing one. So our price range varies depending on the engagement model we have with our partner and ranges from $30 to $45 per hour.
Based on experience, I can say that the minimum project budget starts at $20,000.
What is the price range (min and max) of the projects that you catered to in 2021?
Our projects ranged between 25k USD and 400k USD.
Where do you see your company in the next 10 years?
We want to create a truly sustainable organization and always strive for more. In the coming years, we intend to expand by creating key alliances and increasing our engineering teams.

We also intend to improve and expand our laboratory and start collaborating with more complex and large-scale projects in the automotive, industrial and medical fields. We want to improve our expertise with faster and easier certifications and work with higher frequencies and learn to tune them more easily. We would also like to add expertise in the development of antennas.

In the near future, we plan to introduce external training and team certification for the team to improve knowledge in order to provide our clients with the best solutions on the market to achieve their goals.

There are also plans to improve management, due to the introduction of the latest global practices, so that clients are pleased cooperating with us.

I firmly believe that in 10 years our company will have representatives not only in the cities of Ukraine but also on the international market. We will try to scale the business by opening representative offices in Germany and America. This is what we really strive for.
Droid technologies LLC Clients & Portfolios
Droid technologies LLC Reviews
All Services
IoT Development
Engineering Services
Software Development
Relevance
Most Recent
Rating: high to low
Rating: low to high
Write a Review
Adam Hepburn
, CEO at ELO Gaming Limited
Posted 5 months ago
Amazing Work
Review Summary
Worked with the Droid technologies team for the last 6 months on our project. They delivered ahead of time and I was ALWAYS in the loop. The project was perfectly scheduled out and this has definitely been my best experience with a contractor.
What was the project name that you have worked with Droid technologies LLC?
Mobile Controller
Describe your project in brief
created a mobile gaming controller PCB
What is it about the company that you appreciate the most?
The planning and schedule going to plan
What was it about the company that you didn't like which they should do better?
N/A
Michaël Devid
, Chief Technology Officer at Viloc N.V.
Posted 9 months ago
Very good engineers with a lot of senior experience in IoT development
Review Summary
Working with Droid has just been great. They have many engineers with senior experience with many popular embedded frameworks like Nordic, ESP32 and more. We were able to move the project quickly and smoothly to Droid and has completed with great success.
What was the project name that you have worked with Droid technologies LLC?
Football Shoe IoT Wearable sensor
What is it about the company that you appreciate the most?
Experienced engineers with IoT development and low power sensor development.
What was it about the company that you didn't like which they should do better?
Experienced engineers with IoT development and low power sensor development.
Jainit Purohit
, CTO at Fresh Republic
Posted on May 31, 2022
Super professional, strong work ethic, expert partner in your journey to build world-class products
Review Summary
As someone who has more than a decade of experience working with the most brilliant engineers, programmers, and hackers - It's super rare to come across a brilliant team, with a deep understanding of hardware design, low-level firmware, and the best development practices. It's also rare to come across a team that really really knows what they're talking about, has high integrity, and gets things done according to your timeline. Droid is such a team and we are deeply grateful to work with them on multiple projects.

We found them via UpWork. We started a small project with them first. We spoke with multiple engineers from different labs / countries but we found Droid gave us the sanest and most realistic advice. We found other engineers used to overestimate their ability to deliver in a short time whereas Droid seemed to have experience, expertise, and know-how of how to run complex projects and predict accurate timelines. Only people very senior in their career can accurately predict
What was the project name that you have worked with Droid technologies LLC?
Fresh Republic - Fresh Hub
Describe your project in brief
The name of the project was 'Fresh Hub'. Fresh Hub is similar to Peloton, but for Kitchen. It is best-in-class Kitchenware with a powerful BLDC motor, control board, and LCD screen - all running on STM32 MCU. Its unique patent-pending multiple-use jar system allows users to cook, knead, blend, heat, juice, whip, chop, process - all in one appliance.
What is it about the company that you appreciate the most?
Their expertise, professionalism and past experience dealing with complex technical problems.
Integrity and work ethic - super strong work ethic and being able to deliver everything on time
Solving hard problems by thinking out of the box - creative problem solving
Their network of consultants / experts for external opinion whenever needed
What was it about the company that you didn't like which they should do better?
There's nothing tbh. We're still working with them and they're very valuable addition to our talent pool.
Reliable expertise and deliveries
Review Summary
We ran a 1 year IoT project with Droid involving cloud IoT, firmware and hardware development.
Highly recommended for their professionalism and way of working.
What is it about the company that you appreciate the most?
Knowledgeable, reliable, accessible.
Excellent resource partner on many successful software and firmware projects with GOT Interface.
Review Summary
The Droid Technologies talent pool is extensive and excellent in providing design and prototype fabrication of numerous HMI devises for our GOT Interface new product introductions. Since we began our relationship in April 2019 with the Droid team, they have been able to provide on time in budget solutions in embedded design, hardware, firmware, and mechanical design from concept to production ready. The follow up support when needed has been excellent. Sincerely yours VP of Engineering GOT Interface LLC