eBizneeds Business Solution Pvt. Ltd.
Stimulating Innovation
Visit website
eBizneeds is a diverse IT development company with the goal of resolving business problems using innovative technology. Our company was founded in 2002. It has dedicated backend and frontend developers for providing development services. We have expertise in product and start-up development.
Our company mainly emphasizes on hybrid model for offshore and onshore work. We primarily focus on long-term services and also works together. Our company is certified by ISO 9001:2000 and also has Microsoft Silver Partners.
With more than 20 years of expertise, we know how to transform innovative company concepts into first-rate digital offerings. We deals in different industries such as education, healthcare, eCommerce retail B2B, real estate, travel, and so on. Our company has delivered more than 150 projects. A large number of our projects are coming through referrals due to our dedicated developers.
Why choose us?
Transparency – You will always be up to date with the project status, ensured by direct communication with our team.
360° services – We place a lot of emphasis on a digital product's whole life cycle. For instance, measurable results, scheduling, two days for estimations, two weeks for prototyping, and three months for MVP are 360° services.
Long-term partnership – The product release is about the beginning. We assist you during the execution and stay by your side afterward for growth and maintenance.
Business-oriented process – We make sure that your corporate objectives are met. For us, the entire experience is what important, not just the code.
Our Expertise:
React, Node.js & PHP engineering teams on demand
App modernization
Cloud development
Digital Product Design
Data Engineering
Cloud adoption and orchestration
At eBizneeds, we are developing our client's businesses to reap the most significant benefits from the world dominated by techs.
Whether you go for our end-to-end web, mobile and consulting facilities or the augmentation model, we are here to strive for growth and excellence. We are a google certified agency, considered by Clutch and Goodfirms as a popular Web and Mobile app development company.
Let's check out our portfolio!
https://www.ebizneeds.com/portfolio
Certifications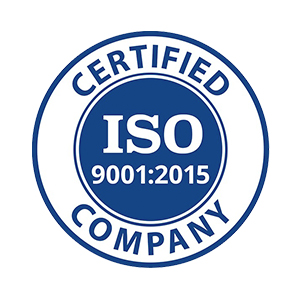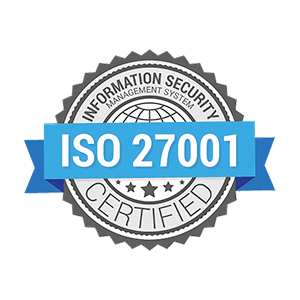 India
S-23, Krishna Marg, Saket Nagar, Shyam Nagar, Jaipur, Rajasthan 302019
,
Jaipur
,
Rajasthan
302019
9414051036
United States
27772 Avenue Scott, Suite #127
,
Valencia
,
California
91355
6612007776
United States
576 Fifth Avenue, Suite 903
,
NYC
,
New York
10036
+1(661)200-7776
Australia
9 O'Grady St
,
Clifton Springs
,
Victoria
3068
61390058515
Focus Areas
Service Focus
E-commerce Development
Mobile App Development
Web Development
Software Development
App Designing (UI/UX)
Client Focus
Small Business
Medium Business
eBizneeds Business Solution Pvt. Ltd. Executive Interview
Visit Profile
Please introduce your company and give a brief about your role within the organization.
Our company's name is eBizneeds, and its year of establishment is 2002. Since the foundation of our company, my team and I have been providing software solutions in the form of mobile and web apps to businesses. Our primary focus is to create the best user experience via our design and development skills while creating digital products or software, or an app. We have teams of talented designers and developers having in-depth experience in developing world-class business solutions. As a piece of additional information about our company, we are Microsoft's silver partner and an ISO 9001:2000 certified software Development Company.

Being a CEO of the company and a founder member, it is my responsibility to look over all ongoing tasks and remain in sync with my teams. At eBizneeds, we believe in collaborative efforts, and we value the suggestions of each member. For my team, I always remain available.
What is the story behind starting this company?
It is not like a story; it is the motivation behind contributing to the ongoing technical progress in the world. We are always fascinated about developing innovative mobile app development solutions, web development, and software for businesses. The objective is to let the brands meet their objectives using high-quality techno solutions. It was the year 2002 when the dream of all founder members came true in the form of the company name eBizneeds. We develop the solutions with care, so our clients must leverage these for their respective or industry-oriented businesses.
What is your company's business model–in-house team or third-party vendors/ outsourcing?
We are known as one of the leading and dedicated software development services providers whose expertise is in developing solutions for offshore clients. Our solutions and services cover all businesses, including start-ups, mid-level businesses, and established brands. We usually follow our clients' hybrid models for offshore and onshore development. Our company's business model is based on an in-house team format. We have experts with diverse experience serving clients worldwide with design and development skills.
How does your company differentiate itself from the competition?
The intention to create something fruitful that a business can leverage for its operational and client-serving efficiency differentiates us from the others. Whether it is mobile app development or website development, our team works with complete dedication. We believe in using genuine tactics to compete with our competitors fairly. It is the thing that you will also find in our refined products so far.
What industries do you generally cater to? Are your customers repetitive? If yes, what ratio of clients has been repetitive to you?
Our service covers almost all industries for their mobile app development or web development needs. With us, you can find the solutions for –

Education
Healthcare
Food industry
Transportations & logistics
Manufacturing
Real-estate
Hospitality
And many more.

From the repetitive customer's point of view- 'Yes' we have repetitive customers, and the ratio is 65%-70%.
Please share some of the services you offer for which clients approach you the most?
Usually, our services cover all types of mobile app development, web development, and software development services. With us, you can hire developers for all types of the latest technology solutions, such as Node.js, AngularJS, Laravel, AI development, SaaS development, Blockchain development, and many more.
What is your customer satisfaction rate according to you? What steps do you take to cater to your customer's needs and requirements?
We believe in an honest review and rating system. So, instead of rating ourselves, we used to get ratings from the clients. Around 90%-95% of customers are satisfied with our services. To cater to our customer's needs and requirements, we have followed our proven standards that are unbreakable to date and provide the best real-time results. From the idea conception to the delivery & deployment of the solutions, our whole team works in synchronization.
What kind of support system do you offer to your clients for catering to their queries and issues?
Our support system works all time as we remain available for our clients 24/7 to handle their queries and issues. We have open-door policies, so our clients find it suitable to approach us for help regarding their issues. Usually, it takes less time to resolve their queries. Still, if they demand more help, we do not hesitate to go the extra mile for our beloved clients.
What kind of payment structure do you follow to bill your clients? Is it Pay per Feature, Fixed Cost, Pay per Milestone (could be in phases, months, versions, etc.)
Including the flexible hiring model we also have a flexible payment model that our clients can choose at their convenience. In a few instances, especially whilst we work with start-ups and entrepreneurs, we used to work on a fixed cost basis but if the project size is large then we used to take payment per milestone. If any client wants to hire our dedicated developers for some specific time then we can provide these on a per-hour payment basis.
Do you take in projects which meet your basic budget requirement? If yes, what is the minimum requirement? If not, on what minimum budget have you worked?
There is no minimum or maximum bar for us. We are a client-centric company and believe in customer satisfaction. The budget depends on the project requirements. Although usually, we start with the minimum budget requirement of $5,000. We have done several projects of this range, and more than this is based on the nature of the project.
What is the price range (min and max) of the projects that you catered to in 2021?
In the year 2021 average range of project price, we have done was $30,000, where the minimum project price we have taken is $12000, and some of our projects were completed at the cost of around $70,000-$100,000.
Where do you see your company in the next 10 years?
In the next ten years, we have a plan to progress with new-age technologies such as Blockchain, IoT, AI/ML, and smart automation. Besides the plan, we are excited to achieve our company's goals year by year.
eBizneeds Business Solution Pvt. Ltd. Clients & Portfolios
Key Clients
Rouvr
Digital Sathi
WeTruck
Australian Cruise Group
Victorian Mortgage Group
Billini
Polofactory
Fox Maiden
Quadient
Tragic Beautiful
Hamag
eBizneeds Business Solution Pvt. Ltd. Reviews
All Services
E-commerce Development
Software Development
App Designing (UI/UX)
Relevance
Most Recent
Rating: high to low
Rating: low to high
Write a Review
Web design
Review Summary
Very efficient team with great understanding of their work. Extremely happy with their help with my e-commerce website.
What is it about the company that you appreciate the most?
Knowledge, and effecient and effective
What was it about the company that you didn't like which they should do better?
Should as app development to services
Best Tech company
Review Summary
Company developed ERP solution for our organisation. We are fully satisfied with company services.
Australian Cruise Group
Review Summary
An excellent IT solutions firm with outstanding ideas and ability to execute ideas swiftly. Team has been always on top of the game and were able to come up with innovative solutions for ACG time to time without any delays. ACG has been extremely happy with the services which has been provided by Ebiz, and we look forward to their contineous support
Software development including project management
Review Summary
Timely, Professional and cost effective services provided. Have used the team before on other projects and would recommend the business.
What is it about the company that you appreciate the most?
Timely delivery, professional approach to engagement and feedback and cost effective operating within agreed budgets
What was it about the company that you didn't like which they should do better?
Nothing on current project
Exceptional Service From Ebiz
Review Summary
Ebiz has been our digital outsource partner since 2008. They are a great team of brilliant and committed individuals who are always able to deliver our desired outcomes within the agreed timeframe.

For 13 years, we have never looked for another provider. This explains how satisfied we are with this business relationship and the ongoing partnership.
What is it about the company that you appreciate the most?
People and attitude with a clear commitment to deliver outcomes.
Absolutely loved my experience working with eBizneeds to migrate and upgrade our website to Magento 2.4.
Review Summary
The task was complex, yet Neha and Naveen and the team of developers were clever, collaborative and actively engaged in delivering a fabulous result we're extremely pleased with.
Attention to detail was a high priority, as were creative and effective solutions to improve the customer experience.
Each request was met with a pro-active approach in order to provide the best solutions. Any issues were readily and effectively resolved to our great satisfaction as quickly as possible.
Our focus on providing the best product descriptions with detailed high quality photographs have been highlighted in their presentation on the website by eBizneeds. Naveen and the team utilised clever layout and design features to promote the display of products to great advantage. This allowed us to provide lots of detailed information, links to related products, videos and data sheets.
ebizneeds responsiveness to our requests and their level of support at all times rates them very highly in terms of high quality customer service. We have been long term customers since 2012 and will continue our trusted and beneficial relationship for years to come.
What is it about the company that you appreciate the most?
Clever, trustworthy, pro-active, responsive and great problem solvers. Caring, supportive and diligent staff who provide excellence in delivery and customer experience.
What was it about the company that you didn't like which they should do better?
Nothing at all. They tick all the boxes.
Excellent Partners
Review Summary
Ebiz team worked as a partner during our software development. They researched and suggested many ideas during the design phase . That helped lot to improve the products. All I can say that ebiz is great company to work with.
What is it about the company that you appreciate the most?
Professionalism
eBizneeds are excellent
Review Summary
I have engaged and worked with eBizneeds to design, develop and host numerous websites and apps for myself and my Australian clients for nearly 20 years. My relationship started with them as a micro start-up in the early 2000s and I've happily trusted them ever since. I have referred numerous clients to eBizneeds and as I am based in Australia it's been tremendous to be able to leverage their rich Indian IT skill set and competitive pricing. The team are extremely approachable, professional and dedicated. I look forward to working with them for the next 20 years.
What is it about the company that you appreciate the most?
Communication, approachability, solution focused, UI design
Magento experts
Review Summary
One of our clients wanted to migrate to Magento and commissioned us to do the design and customer experience. Whilst we have deep experience in Saas ecommerce platforms, we didn't with Magento, so we turned to eBizneeds on the basis of an industry colleague's recommendation. Our client and us worked with eBizneeds in a 3-way collaboration to deliver a high-converting webstore on Magento, with integrations and full user training. Their scoping process was thorough, and laid a strong foundation for the build and development project. The project was completed in time, and under budget. We appreciated eBizneeds deep knowledge of the platform and the commercial realities of online retailers. We've partnered several times on joint projects which sometimes required complex and technical solutions, and have always been delighted at the professional and efficient way the eBizneeds team work.
What is it about the company that you appreciate the most?
Clear explanations of features, functions, options and capabilities of the platform, efficient and thorough scoping, professional project management and communication all the way. Just really collaborative and great to work with.