Enozom Software
Web & Mobile App Development Company
Visit website
Enozom is a Software Development company in Alexandria Egypt, that provides its customers with full-spectrum of software services with a focus on Web Development, Web Design, Mobile App Development and Software Testing . Enozom serves small and medium Enterprises SMEs and acts as an outsourcing destination for large software firms all over the world.
Enozom implements Agile Software Development methodology that shows a flexible and rapid response to different types of changes. We provide a complete software development cycle that includes Analysis, User Experience, Software Design, Development, Quality Assurance and System Integration.
Enozom team delivers high quality software products that performs better for customer requirements, environment and constraints using latest technologies. Enozom follows Quality Control standards and methodologies in which the software passes through different tests to ensure the quality goals, the fulfillment of the customer requirements in addition to the software response under high load.
Egypt
2 Rasmi Basha, Gleem
,
Alexandria
,
Alexandria Governorate
21532
002 03 5866344
Focus Areas
Service Focus
Mobile App Development
Software Development
Web Designing (UI/UX)
Enozom Software Executive Interview
Visit Profile
Please introduce your company and give a brief about your role within the organization.
Enozom is a Software Development company that serves small and medium Enterprises SMEs and acts as an outsourcing destination for large software firms all over the world. We provide our customers with the full spectrum of software services with a focus on Web Development, Web Design, Mobile App Development, and Software Testing. I am the founder & CEO of the company.
What is the story behind starting this company?
Actually, it was my dream to build a team of talented developers who can fill the gap between the very expensive top-notch software and the low-budget low quality products.

I realized that we can reduce the cost of building software by working smarter in many areas starting from project management, and architecture and finding a way to make things simpler and yet efficient.

That's why Enozom is here!
What are your company's business model–in house team or third party vendors/ outsourcing?
We are an in-house company. I believe that selecting the right minds is the key factor to a successful tech company. I am constantly searching for talented people everywhere to have the most powerful team, so I am usually in the process of hiring talented individuals.
How does your company differentiate itself from the competition?
We differentiate ourselves from our competitors by building our teams from the best 2% product managers, designers, web developers, mobile developers, and quality engineers in the software market, and also, our vast knowledge and experience in different systems which gives us an edge over-delivering complete projects and systems in a short period of time with great stability and top-notch development standards.
What industries do you generally cater to? Are your customers repetitive? If yes, what ratio of clients has been repetitive to you?
We generally cater to SaaS applications, tourism, education, E-commerce, finance, and E-government.
Please share some of the services that you offer for which clients approach you the most for?
We offer web and mobile development and design services.
What is your customer satisfaction rate according to you? What steps do you take to cater to your customer's needs and requirements?
Based on our collected reviews it is 98% average rating and 100% are willing to refer us to others. To get our customers satisfied it's a long process that starts from knowing about our customers' needs to meet their expectations and ending with It is usually done with periodical friendly surveys and corrective actions in case of incidents.
What kind of support system do you offer to your clients for catering to their queries and issues?
Following the agile methodologies and engaging in daily, stand-up, and retrospective meetings and being generally more involved with the customer.
What kind of payment structure do you follow to bill your clients? Is it Pay per Feature, Fixed Cost, Pay per Milestone (could be in phases, months, versions etc.)
We have multiple payment structures:
The Fixed price model is suitable for projects with well-defined requirements and schedules.
The time & Material model is a perfect choice if your tasks are not continuous and you don't want to hire a full-time employee to work for just a week each month.
Off-Shore Dedicated Team Model by assigning the task of building your own virtual team using one of Enozom's professional teams that will be dedicated only to your projects in a specified time period.
Do you take in projects which meet your basic budget requirement? If yes, what is the minimum requirement? If no, on what minimum budget you have worked for?
We have a $50k minimum budget for our project.
What is the price range (min and max) of the projects that you catered to in 2021?
In 2021 we got many new projects from Europe, Canada, and the USA most of them were in the range of $90K-$200K.
Where do you see your company in the next 10 years?
I see us as one of the top software providers worldwide, in terms of team size and quality. I also aim to add value to the software industry and economy in Egypt within the next 10 years and beyond.
Enozom Software Clients & Portfolios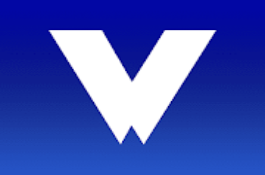 Enozom Software Reviews
All Services
Mobile App Development
Software Development
Relevance
Most Recent
Rating: high to low
Rating: low to high
Write a Review
Noah Ibrahim
, Marketing Manager at Day Off
Posted on May 27, 2022
I liked the professional communication, quality and commitment to deadlines
Review Summary
A web and mobile application to deliver HR services for small and medium companies. We came across Enozom's website and selected them for their previous experience in building cloud based solution and HR solutions.
We liked the provided quality, agile process and timing
What was the project name that you have worked with Enozom Software?
Cloud base Online HR Services
Describe your project in brief
Web and mobile application that provides HR services for small and medium companies, we have now around 18,000 registered companies and it's growing. The project is designed to be customizable for different counties and different HR rules.
What is it about the company that you appreciate the most?
They are updating me with the progress daily in the standup meeting
They are showing me the result of the work in the sprint review meeting
They are providing a very good quality, and fixing any bugs in a reasonable time
What was it about the company that you didn't like which they should do better?
Prices are good but it can be lower specially for long term projects
Samer Samaaneh
, BDM at GAPTECH Energy
Posted on Dec 05, 2019
Amazing services
Highly Recommended!
Review Summary
I enjoy working with Hazem's and ENOZOM team. I've have over 2.5 years time collaborating with them and I'm looking forward to another 2.5.