Eritheia Labs
Aiming to empower the world through Technology!
Visit website
For a decade Eritheia Labs is known for its excellent products and services. We make remarkable efforts in providing technology solutions, not only to assist our clients but to overcome their challenges while making their business more competitive. Our core competency is in the development of web, desktop, and mobile applications. We have proficiency in the latest technologies which include: Angular, Ruby on Rails, React, JavaScript, WordPress, and more. We have assembled a team of highly experienced professionals, and provide them competitive, hardworking and energetic work environment for them to grow and innovate Eritheia Labs. Eritheia Labs offers high-quality software products and services globally that meet the needs of our customers by maintaining our human resources as our principal asset and being responsive to market expectations. Any progressive business demands the right tools to guide innovation and achieve strategic superiority. Our customized approach and commitment towards providing superior quality IT solutions have enabled us to help our clients streamline and enhance their business operations.
Pakistan
Yellow Plaza, Second Floor, Building # 753, Block G-4, Johar Town, Lahore
,
Lahore
,
Punjab
54000
03454044266
Focus Areas
Service Focus
30%
20%
10%
10%
10%
10%
10%
Web Development
Web Designing (UI/UX)
Mobile App Development
Software Development
App Designing (UI/UX)
Eritheia Labs Clients & Portfolios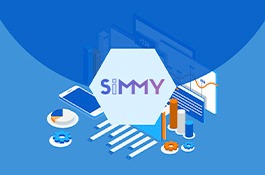 Eritheia Labs Reviews
All Services
Web Designing (UI/UX)
Relevance
Most Recent
Rating: high to low
Rating: low to high
Write a Review
Amazing Experience with EL!
Review Summary
Muhammad from Eritheia Labs has the skill of asking right questions that allows him to dig deeper to the technical issues and business needs. He isn't just concerned about completing the job, he is also concerned about doing things the 'right way'. That is a very valuable for someone like me who is unable to appreciate the technical side of things.