Errna.com
Crypto | ICO | Exchange & Blockchain Software
Visit website
Errna is a leading technology company specializing in the areas of niche technologies like blockchain consulting and development, cryptocurrency exchange development, smart contracts application development, digital tokens creation, ICO launching, and other related solutions.
We have been helping businesses from all around the globe venture into blockchain technology with our extensive expertise and experience in the technology. With our team of skilled blockchain professionals we work on developing quality-focused solutions that solve client's business challenges and pave the way for continued growth. Our clientele includes businesses from multiple industry domains like finance, retail, transportation, manufacturing, logistics, real estate, healthcare, etc.
Our expertise in blockchain technology ranges across public blockchains, private blockchains, and consortium blockchains. Customized to specific business requirements of the client, Errna blockchain solutions match the latest industry standards and adhere to best industry practices.
Certifications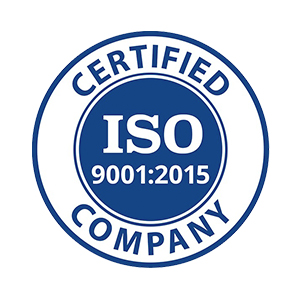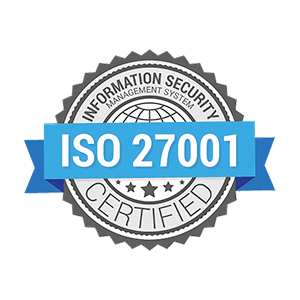 United States
2880 Zanker Road
,
San Jose
,
California
95134
0018885723991
Focus Areas
Service Focus
Blockchain Technology
Web Development
Mobile App Development
Software Development
Testing Services
Errna.com Executive Interview
Visit Profile
Please introduce your company and give a brief about your role within the company?
Errna is a preeminent expert company in the domains of blockchain application
development, helping businesses set up their cryptocurrency exchanges, and
blockchain consulting. We've got the proficiency in addition to the expertise to work out the potency of blockchain technologies.

When developing simple to complex blockchain services and solutions, we have
established a niche for ourselves. That is so because we have worked with companies from all over the world who have been looking to boost their capabilities via blockchain technology's potential. Whether it's automatic creation, or smart contracts application development or starting a customized cryptocurrency market, Errna presents the precise solution for the problem.
How does your company differentiate itself from the competition?
Although there are several custom blockchain application development companies, the following factors differentiate Errna from them:
At Errna, we possess a group of experienced and adept experts who have been operating in blockchain technology for quite a while now, developing innovative
solutions and solving complex business issues.
We thrive at helping and assisting you in your hour of need. Our customer service is prompt and reachable at every time.
Our services and solutions are equipped with topnotch security measures to supply you with the security, safety, and privacy that you deserve. You don't need to worry about Errna about security hassles or loopholes.
Our specialists work with the clients carefully to understand your unique project needs and tailor a solution that suits precisely what you'd asked.
We strive to serve our customers for a long time. We have 70% of repetitive customers too. This means you can expect dedication and commitment from our side.
We consider giving the best possible solution to our customers, and we leave no stone unturned in ensuring that they receive the ideal blockchain experience.
What industries do you generally cater to? Are your customers repetitive? If yes, what ratio of clients has been repetitive to you?
You may find the implementation of a blockchain-based application in industries as
varied as supply chain management, fashion, and publishing. There's innate
flexibility of blockchain to be leveraged in any industry. The characteristics of the
blockchain platform can be processed to suit a variety of needs. The earlier an
investor understands this, the sooner they will perceive how exactly it might be
applied to diverse industries, proffering them a degree of certainty, which can help
them measure the potential of a project to disrupt an industry.

Blockchain technology holds the endless potential to dramatically disrupt a broad
spectrum of industries beyond transfer and the storage of value. Cryptocurrencies
might be the most obvious use of this blockchain, but the nature of the dispersed
ledger technology introduces a multitude of practical usage cases such as real estate, healthcare, music, credit, insurance, blockchain as a service, digital advertising, energy, and many more.

With our impeccable team and satisfactory service, Yes, we do observe the situation of repetitive customers. The ratio of clients that bring repetitive business to us is 7/10.
Please share some of the services that you offer for which clients approach you the most for?
At Errna, our crew of visionaries, scholars, and developers build blockchain-based
software experiences for a variety of client needs. Our firm helps to implement
enterprise blockchain methods and production-grade solutions operated by private and public blockchain networks. We encourage innovative enterprise models across industries. Facilitating knowledge transfer, we support our customers to succeed in competitive advantages. We have an extensive range of services that we offer to our clients, services we sustain expertise in are:
Blockchain for Network Deployment, which involves full-stack development services, network migration implementation assistance & network monitoring.
We are developing DApps on the top blockchain Platforms.
Consortium Networks
Cryptocurrency wallet development
Crypto Exchange Development
Blockchain for Enterprises that includes Blockchain consultancy, development & corporate training
Smart ticketing Solutions
Blockchain mining software development services
Blockchain supply chain management.
Which platform do you prefer to use when developing a blockchain application? Why?
We work on a variety of platforms as per the client's needs and specifications.
Ethereum is one of the beneficial and public source Blockchain that also builds the foundation for the development of the other applications. It has multiple language applications like c++ and python.
Hyperledger Fabric is also an open-source blockchain platform for developing Blockchain technology-based applications. It provides decentralized hosting and decentralized storage of applications with smart contract ability.
Multichain Blockchain is amongst the ultimate choice to develop and deploy distributed ledger applications immediately. It is compatible with Bitcoin, and it is an open-source platform.
Ripple blockchain platform is enormously appreciated amongst the association of banks, payment providers, and corporates. It offers cross border payment solutions. This platform can be used for large size business institutions.
There are various other platforms that we employ, which include R3 Corda, IOTA,
Hydrachain, EOS, Steller, etc.
What tech stack and tools do your developers use?
At Errna, our team employs widely used and trusted tools for development purposes. The tech stack is a blend of software tools and programming languages that are applied to bring a blockchain-based web or mobile app to life. All the web and mobile apps contain Backend and frontend. The frontend is usually built using a combination of JavaScript, HTML, and CSS. The Backend is not visible to users and consists of a database, server app, and the server itself.
Are open-source, decentralized protocols going to be more significant than their web equivalent?
The open-source development model has demonstrated to be a thriving model that permits quicker development, more accelerated testing, greater innovation, peer review, openness, and transparency.

Decentralized, closed-source applications expect users to believe that the app is as decentralized as the core developers state it is, and that they don't have access to their data through a central source.
What scalability and throughput challenges are there with blockchain? What solutions would you suggest?
The main scalability problems that hinder its operations and their solutions are
discussed below:
Response time: the time is taken to put up a transaction in the block; time is taken to reach consensus i.e., every purchase needs peer-to-peer verification; that is a very time-consuming process.
The Lightning Network is a payment protocol that is dependent on the SegWit platform, and it offers instant transactions.
The sharding Technique is used for verification of the blocking process and capable of running parallel subcommittees. This technique is able to handle 2400 transactions per second.
Data size: As the transaction continue and record grows, block size increases ultimately surpassing any limit. The hard fork method is generally employed to reduce the data size.
Limitations: The blockchain adds up one block each time a purchase is made, forming a ladder of blocks, and with an increase in blocks, the system is in danger of collapsing.
Segregated witness (SegWit) is designed to solve transaction malleability but enhances the block size issue. It enlarges the block size limit to 4Mb.
Cost: The high traffic overloads the system, and miners prefer transactions with higher fees. Proof of stake, which uses the Casper consensus algorithm, is implemented, which uses validators instead of miners. Validators lock up some cryptocurrency as a stake, and if the validator places a bet and block gets appended, the validator will get a reward proportional to their stake.
Will the success rate of ICOs be better or worse than tech start-ups?
ICOs are a crowdfunding component utilized by tech startups. The failure rate of
ICOs is reasonably high, however identical to tech organizations using conventional financing techniques.

Now, the success rating of ICOs is superior to the success pace of the new tech
companies, and this is mostly because of the absence of guidelines empowering a
recurrence of scams and useless coin ventures.

Conclusively, it can be perceived that how the success pace of ICOs will tumble to be nearer to the actual success rate of startups, as the entire business gets more
intelligent.
What are the key factors that you consider before deciding the cost of a project?
The price of software development is not always clear cut. Since many business
owners understand the advantages of having a blockchain-based application
developed to their specific methods, they forget the facts that go into the design
process.

The time it takes to get the job done, complexity, or the extent of the undertaking, the number of team members there are, and where they dwell are a few of the elements that go in the cost of software development.

No two projects are going to be just like every other one as each company has
different requirements and expectations for their product and its development.
Additionally, various factors come into play because, as the project progresses, it may result in additional time and cost required for the software to work correctly.
What kind of payment structure do you follow to bill your clients?
What is the price range (min and max) of the projects that you catered to in 2018?
Kindly share your feedback on how GoodFirms has been doing so far in increasing your visibility among potential clients.
We've employed GoodFirms and are pleased with the type of service that GoodFirms is offering. From gaining visibility to building a brand, emerging IT solution providers can get a range of benefits because of GoodFirms. I thank GoodFirms for supplying a platform where quality in productivity and deliveries positions businesses rather than domain duration and organization size. Being associated with GoodFirms has provided us with leads in years past, and we'd love to connect with GoodFirms in the future too.

Kudos to the group!!!
Errna.com Clients & Portfolios
Errna.com Reviews
All Services
Blockchain Technology
Relevance
Most Recent
Rating: high to low
Rating: low to high
Write a Review
Victor Austen
, Director at LABELBOOSTER LTD
Posted on Oct 21, 2018
Developed a perfect decentralized blockchain system application
Review Summary
We were searching for experts in blockchain technology to build us a decentralized tracking platform for our online advertising campaigns, and experts from Errna did a great job for us. They developed a perfect decentralized blockchain system application for us to keep track of our campaigns, the app was supported on iOS and Android platforms. Moreover, their ICO development and marketing team was just so excellent to frame the whitepapers and smart contracts (ERC-20) from scratch. I would for certain recommend their blockchain development services to others.
What is it about the company that you appreciate the most?
The experts at Errna were professional and were highly dedicated to their work. They completed the tasks on time and kept us informed with their daily updates and reports. It was an overall great experience.
What was it about the company that you didn't like which they should do better?
My project was delivered to me in time and without an error. So, no suggestions for this field.
Diana Rayan
, Co Manager at Exeter Finance
Posted on Oct 18, 2018
Best Choice for Blockchain Development
Review Summary
We had long been dealing with the issue of achieving more transparency in our business. Hence, we reached out to Errna for building a private blockchain solution exclusive to our organization that would enable us to have better transparency as well as control over different business processes. Our collaboration with Errna was a great success as now our business is efficiently supported by a custom private blockchain. The project turned out to be quite affordable with their sincere efforts. We've been getting great results after the implementation of this solution by Errna. I would highly recommend Errna for blockchain related development services.
What is it about the company that you appreciate the most?
Errna team was very responsible and cooperative in handling our requirements and occasional requests for changes which made the entire experience positive for us.
What was it about the company that you didn't like which they should do better?
Overall I was content with their services, so got no suggestions for improvement.
Sam Lambert
, Managing Partner at Intermountain Healthcare
Posted on Oct 16, 2018
Great company for Ethereum related development services
Review Summary
We hired Errna to develop an Ethereum based smart contract application for us. I think Errna team proved their excellency and hands-on experience in Ethereum platform very well in developing a high-quality customized application for us. The Errna developers we worked with were intelligent, polite, and friendly. I'm glad we trusted Errna for developing this niche application for our business. They certainly did the job right, and even better than what we were expecting.
What is it about the company that you appreciate the most?
The Errna developers we worked with were intelligent, polite, and friendly.
What was it about the company that you didn't like which they should do better?
nothing as of now to describe here.