Euristiq helps companies transform, digitalize and scale. From co-creating sky-high performance application for the largest airline to delivering green city lighting solutions with 2 million connected devices across the globe, we help brands to reimagine their business through digital transformation.
Ukraine
Kulparkivska St, 59,
,
Lviv
,
Lviv
79053
+380 63 812 18 58
Poland
Twarda St, 18
,
Warsaw
,
Warsaw
00-105
Focus Areas
Service Focus
Web Development
Software Development
Cloud Computing Services
IoT Development
Client Focus
Large Business
Medium Business
Euristiq Clients & Portfolios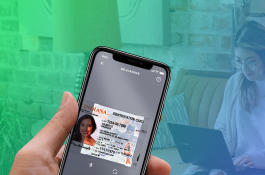 Euristiq Reviews
All Services
Software Development
IoT Development
Relevance
Most Recent
Rating: high to low
Rating: low to high
Write a Review
Keith
, CEO at Canadian software development company
Posted on Jan 14, 2020
Best remote team we've worked with
Review Summary
I met some of the Euristiq team in Calgary at the office of a mutual client. I was impressed with their knowledge and depth of experience. We needed Angular front-end developers for complex project we were working on and they were able to find us the developers that we needed. We have since added a senior full-stack developer to another project and are continued to be impressed with the developers. They are self-sufficient, follow direction well and the quality of the code is excellent.

Denys Skrypnyk
, Founding Partner & CEO at The Gradient
Posted on Jan 08, 2020
Great Software Boutique specialised on IOT and Custom Software Development
Review Summary
As a Product Design Firm, we partnered with Euristiq on a bunch of IoT, Mobile and Web projects. The Euristiq team is super qualified and responsive. One of the best teams we worked with for a long time. Highly recommend!
What is it about the company that you appreciate the most?
Great engineering talent, deep technology expertise.
Dmitry
, CTO at Canadian access authentication provider
Posted on Jan 08, 2020
High quality solutions provider.
Review Summary
We have been cooperating with Euristiq on development of complex customized solutions for our customers. We are very much satisfied with the level of technical expertise, responsiveness and delivery quality.
Custom software development for Cyber Security platfrom
Review Summary
As a software development company, we were looking for a reliable partner to help us meet the deadline for one of our projects. Having known Ivan Muts (CEO @Euristiq) from before and admiring his professionalism, we've reached out with a collaboration offer.

In a matter of a week, we were already working shoulder-to-shoulder with the Euristiq team and have been able to successfully deliver a project on time. Euristiq has proved to be not only a group of experienced engineers but also a team of great culture and excellent people to work with. They have been able to headstart quickly, deliver high-quality result and within an ambitious timeline. What's even more important they take a lot of ownership in the process and always keep up to their commitments.

Partnering up with Euristiq has proved to be one of the best decisions we've made. As of now, we have expanded our cooperation and are looking forward to working on more projects together in the future.
What is it about the company that you appreciate the most?
Great communication, always keep up to their commitments, experienced engineers
Peter
, CEO at Danish tech company
Posted on Jan 06, 2020
Euristiq is honest, resourceful, hardworking and gets the job done.
Review Summary
Euristiq is honest, resourceful, hardworking and gets tI have worked with Euristiq on several projects and I am always impressed with their dedication. The employees want to work there and the management has a very straight forward and easy to understand communication style. I am never afraid they will take on projects they cannot handle because I know they are able to say no. I have worked with them on backend projects across many programming languages, front end projects as well as mobile applications and embedded software.