Futurism Technologies
Celebrating Technology and Dynamism
Visit website
Futurism Technologies (Futurism) is a CMMI Level 3 and ISO 9001:2015 and ISO 27001 certified organization. A leading provider of digital information technology, consulting, cybersecurity, and digital transformation services. Headquartered in Piscataway, New Jersey (U.S.), Futurism takes great pride in its ability to provide a guidance and definition to their clients' digital journey. Established in 2002, Futurism Technologies has a global presence including USA, UK, UAE, Australia, Germany and India. With over 10 global development and delivery centers worldwide and approximately 750+ employees, Futurism is a member of the NASSCOM group and is ranked among the top-performing and fastest-growing digital transformation companies in the USA.
A trusted Digital Transformation (DX) consulting partner and advisor, Futurism provides digital transformation services across the entire value chain including product engineering, application development, IT consulting, smart factory, data science, digital infrastructure, eCommerce, digital marketing & branding, business process automation, cybersecurity, digital customer engagement, and more. Futurism has successfully helped hundreds of organizations spanning across manufacturing, health care, retail, BFSI and many other sectors live their digital dream.
Futurism helps enterprises with advanced technologies and business intelligence services including Artificial Intelligence (AI), Cloud, Machine Learning, IoT, Data Science, Robotics Process Automation (RPA), Big Data, Blockchain and more. Futurism's cognitive services are designed to give enterprises the 'brAIn' they need to stay ahead of the pack. Their futuristic cognitive offerings are aimed at helping organizations understand and unlock data that matters the most.
Certifications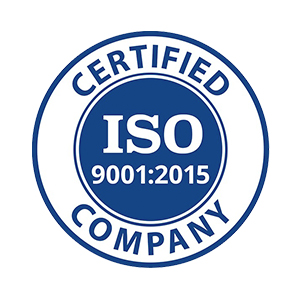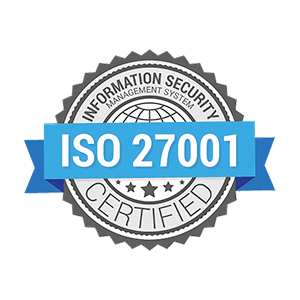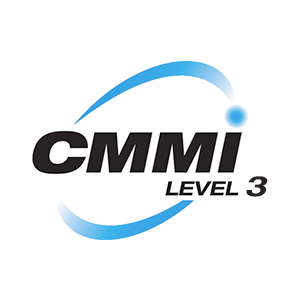 United States
30 Knightsbridge Road, Suite 525, Piscataway,
,
New Jersey
,
New Jersey
08854
17327902938
India
Futurism House, Survey No. 105, Opp. Sadanand Resort, Mumbai-Bengaluru Bypass Highway
,
Pune
,
Maharashtra
411045
+91 20 6712 0700
Australia
Level 32 367 Collins Street Melbourne
,
Melbourne
,
Victoria
3000
+61 7 3911 1001
Focus Areas
Service Focus
10%
10%
10%
10%
10%
10%
10%
10%
10%
10%
Mobile App Development
Web Development
Software Development
Web Designing (UI/UX)
E-commerce Development
Client Focus
Small Business
Medium Business
Futurism Technologies Executive Interview
Sheetal Pansare
President & Global CEO
Visit Profile
Kindly share your feedback on how GoodFirms has been doing so far in increasing your visibility among potential clients.
GoodFirms has been working well for us in terms of driving visibility and reach for our company. It has helped us identify and recognize as a reliable digital transformation company worldwide. Our association with GoodFirms has helped us attract some of the prominent patrons. We look forward to a long-standing association with GoodFirms as a part of our success roadmap.
Please introduce your company and give a brief about your role within the organization.
Futurism is a trusted Digital Transformation (DX) advisor and consulting partner helping businesses to unlock the true value of digital for the last 18+ years. One of the fastest-growing global digital transformation companies with offices across continents including North America, Europe &the UK, the Gulf, Asia, and Australia, Futurism Technologies delivers 360-degree Digital Transformation solutions for enterprises of various sizes across diverse industries. We have been helping enterprises leverage advanced technologies with our tested DX solutions. We help businesses leverage the true potential of digital by helping them reap the most out of AI and Big Data, Machine Learning, Cybersecurity, IoT, Blockchain, Mobility, Product Engineering, Cloud, and more.
What is the story behind starting this company?
Futurism began with the objective of providing 'Digital Delight' to enterprises around the world by helping them to leverage coming-of-age technologies such as AI, IoT, 5G, Data Science, Blockchain, Cybersecurity, Product Engineering, App Development, and more. To build a better and connected world for the next generation. Creating a legacy and delivering successful digital transformation projects. To contribute to the next-gen revolution and help build a secure and connected ecosystem for all. Gifting a smarter and more connected platform for generations to come.
What are your company's business model–in house team or third-party vendors/ outsourcing?
We have an in-house team of 500+ best-of-breed DX ninjas including (data scientists, data miners, DX consultants, security & risk advisors, technologists/SMEs, PMOs, compliance specialists, product engineers, and more from different offices across the globe. We have strategic partnerships with companies like Microsoft, IBM, Google, Amazon, Oracle, and more. We don't have an outsourcing model in place. We almost do everything in-house.
How does your company differentiate itself from the competition?
We believe in making digital transformation a plug-and-play concept for all our clients. We treat every client individually and offer customized DX solutions in an iterative way, which paves way for a self-funding digital transformation journey with improved ROI and efficiency.
What industries do you generally cater to? Are your customers repetitive? If yes, what ratio of clients has been repetitive to you?
Healthcare, Automotive, Manufacturing, Media, Consumer Goods, Banking & Insurance, Retail, Oil & Gas, Transport & Logistics, Government, Telecom, and more.
Please share some of the services that you offer for which clients approach you the most for?
Services offered:
AI/ML
Managed Cybersecurity Services (Zero Trust)
IoT
Digital Marketing & Branding
Product Engineering & App Development
Infrastructure Management
RPA
Blockchain
Big Data / Data Science / DataAnalytics
eCommerce
UI/UX
Mobility
Cloud
Enterprise Product Platforms
IT Consulting
What is your customer satisfaction rate according to you? What steps do you take to cater to your customer's needs and requirements?
We take great pride in our ability to partner with our clients to provide meaning and guidance to their digital journey. Whether your journey is a digital revolution or evolution, our affordable and customized digital services make us stand out. We focus on quick wins that generate business value for various departments of a business paving way for a self-funding digital transformation experience that delivers faster ROI and long-term success. Our custom DX offerings are aimed to help you put your customers at the heart of all you do.
What kind of support system do you offer to your clients for catering to their queries and issues?
As we have business in many different countries, our support system works 24/7, which is also our unique value proposition. Majorly, we have customers in North America and Europe, and we serve them almost 7 days a week.
What kind of payment structure do you follow to bill your clients? Is it Pay per Feature, Fixed Cost, Pay per Milestone (could be in phases, months, versions etc.)
It depends on the type of projects we get. Yes, based on certain fixed SOW, we charge fixed costs that could be paid in phases thus, paving way for a self-funding and cost-iterative digital transformation journey or experience for our clients.
Where do you see your company in the next 10 years?
As we know, technology keeps changing and we at Futurism are focused to keep up with evolving technologies. We strive to work with innovative tech for the betterment of businesses and lives.

"We are a dynamic and young crew on a mission to deliver digital delight!"
People are our biggest assets. I believe that "To build great things, you need great people and great minds and great planning. And, we are all about people, process, and technology."

The Future is Digital, the Future is Now!
Futurism Technologies Clients & Portfolios
Key Clients
Technology
Finance
Business Services
Other Industries
Futurism Technologies Reviews
All Services
Blockchain Technology
Relevance
Most Recent
Rating: high to low
Rating: low to high
Write a Review
Prathamesh Yeotekar
, SEO Specialist at Valasys Business Solution Private Limited
Posted on Mar 15, 2019
Blockchain Application Development
Review Summary
Their team of young and energetic people is really good at providing the best solutions. I was actually planning to develop a blockchain application for my business purpose.
After going through their previous assignments I was convinced with their potential.
What is it about the company that you appreciate the most?
People are responsive and sound in technical knowledge, they understand requirement clearly