Gadgeon Systems INC
End-to-end IoT Solution Company
Visit website
Gadgeon Systems Inc is a trusted digital engineering partner for 90+ customers across USA, Europe, India, and APAC. We revolutionize enterprises with the power of data by connecting devices, operations, and processes. Customers across the globe choose to work with Gadgeon on the value they are able to realize by leveraging our:
Deep technical expertise in Industrial IoT / IoT Engineering; Embedded Systems – Hardware & Firmware; Cloud/Web Application – Microservice Architecture, design, and development; Big Data; Data Analytics- AI & ML, and Advanced Technologies such as Computer Vision, AR, and Robotic programming.
Domain expertise in Healthcare, Manufacturing & Industrial automation, Telecom, Smart Home/Building, and Networking
Customizable IoT Solution building framework – Delpheon, which lowers the TCO and fast track time to value.
Easy to work with flexible engagement and governance models
Adoption of Agile and DevOps practices
Commitment to quality with ISO 9001:2015 certification.
We help solve Business Pain points for our Customers, such as:
Challenges in data collection
Integration of multiple technologies to deliver end-to-end use cases
One stop supplier for end-to-end IoT solution from hardware to apps
Plug and play upgradable architecture with security and scalability
Monolithic application re-engineering using micro-service architecture and migration to cloud
Maintenance and sustenance of applications
Accelerate Application release cycles and time-to-revenue through Agile and DevOps with CI/CD
Server Agnostic Application configurations
IoT deployment NOT delivering its promises with respect to Value on Investment
Inter-operability with existing systems and solutions
Predictability of equipment breakdown
Gadgeon's Industrial IoT Solutions framework enables devices, machines, and data sources to connect for data gathering. Delpheon – the rapid IoT solution framework ensures scalable, secure, and highly available IoT solutions. Our advanced technology solutions focuses on Computer Vision based image/video analytics along with Deep Learning model, AR, and Robotic Programming. Our Product engineering services addresses end-to-end product life cycle including Prototyping, Development, Validation, Certification, and Manufacturing support. Our Application services takes care of development and maintenance of applications with Microservice architecture and uses practices such as DevOps and CI/CD pipeline on platforms such as AWS, Azure, GCP, or On-Premise.
Gadgeon facilitates adoption of digital transformation in the healthcare sector for local medical clinics as well as large hospitals, by implementing different digitization technologies in their day-to-day processes that improve the effectiveness of medical procedures, reduce costs, and enhance productivity.
Gadgeon, with technologies such as 5G, IoT, Augmented Reality, Virtual Reality, AI, and micro-services architectures are helping telecom providers to realign their business strategies, re-engineer products, and restructure their business offerings.
Gadgeon with 250+ man-years of product development experience in IoT gateways, sensors modules, and end-to-end IoT solutions in the area of Home Automation, helping home automation industry in addressing its major challenges such as security, scalability, and selection of right apps, devices, and technologies.
Certifications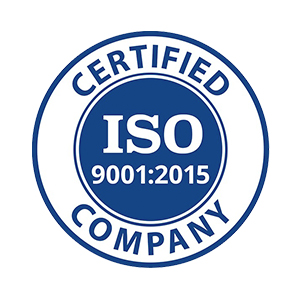 United States
881 Yosemite Way
,
Milpitas
,
California
95035
+1-678-900-0874
United States
505 Wicklow PI
,
Acworth
,
Georgia
30102
Focus Areas
Service Focus
20%
20%
10%
10%
10%
10%
10%
10%
Software Development
IoT Development
Mobile App Development
Testing Services
Maintenance & Support
Gadgeon Systems INC Reviews
All Services
IoT Development
Relevance
Most Recent
Rating: high to low
Rating: low to high
Write a Review
End-to-end IoT Solutions
Review Summary
The solutions provided by Gadgeon Smart Systems are very innovative.