Genesis Lab is one of the top global IT companies with over 30 projects developed on multiple blockchains with over 25 million active users. GenesiLab.com ex RNS Solutions' research labs for AI, Blockchain, Cyber Security & web3 have partnered with major global firms of IT industry and provided IT solutions to over 15 countries.
Genesislab.com ex RNS Solutions' award winning 360 degrees enterprise software solutions successfully created and implemented crypto trading bots, ICO/STO, Blockchain Wallets, Nano-ledgers, Hyperledger, blockchains, digital passes, trading trackers, artificial intelligence, machine learning, natural language processing, cyber security threat testing and security softwares and more.
What makes us different?
Top 10% industry experts are working with RNS Solutions.

30,000+ projects completed successfully across 15+ countries.

Flexible Software Development for all Intents and purposes.

Top-class research and development labs.

Offices in South Korea, Singapore, Pakistan, and KSA, with aim to work across client's timezone.
We have developed and implemented hundreds of:
Blockchain technology projects

Dapps

ChatBots

Cyber security solutions

Artificial intelligence & machine learning

Solidity - Smart-contracts

NFTs Development

Web & Mobile Applications
Genesis Lab edge goes beyond our knowledge of technology or handling a project, we are like your global business partner.
Certifications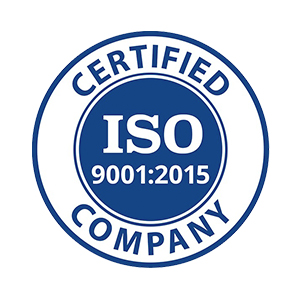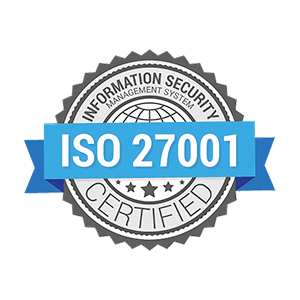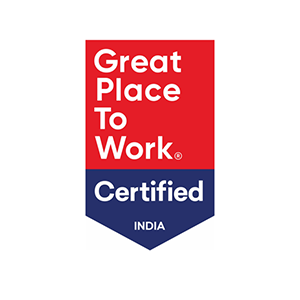 Pakistan
3rd Floor, Building 29, Street #40, I&T Centre Sector G-10/4
,
Islamabad
,
Federal Capital Area
44100
+92-51-8356551
Singapore
Upper Cross Street #04-95, Hong Lim Complex, Singapore
,
Singapore
,
Singapore
051531
+821033477860
South Korea
Hanyang Building 59-1 Gangnam-daero 6-gil, Seocho-gu, Seoul (Yangjae-dong)
,
Seoul
,
Seoul
+821033477860
Focus Areas
Service Focus
30%
17%
15%
5%
5%
5%
5%
5%
4%
4%
3%
2%
Blockchain Technology
Web Development
Web Designing (UI/UX)
Mobile App Development
Software Development
Genesis Lab Executive Interview
Visit Profile
Please introduce your company and give a brief about your role within the organization.
RNS Solutions is a software development and research firm, with offices in 4 countries, Singapore, South Korea, Saudi Arabia, and Pakistan. Being a pioneer in delivering Blockchain, AI, and Cybersecurity solutions, RNS Solutions takes pride in successfully completing 50+ technical projects within a span of four years, with achievements regularly featured in the international arena. My role as a Chief Executive Officer and Chairman is to create, plan, implement, and integrate strategic policies and directions for RNS Solutions.
What is the story behind starting this company?
During my Master's and subsequently Ph.D. in Information and Telecommunication Technology from KAIST - South Korea, I realized the disruptive potential of software agencies on the verge of the 4th industrial revolution. Moreover, innovative technologies such as blockchain, AI, and cybersecurity required talented teams to support businesses. There was a vacuum regarding understanding and development of blockchain, AI, and cybersecurity software. I felt my involvement in creating a company that would help bridge the gap between its ideation to reality. In 2016, I started as an individual consultant and later on founded RNS Solutions in 2017, believing that it will empower millions around the world and we will contribute towards the tech ecosystem as a team.
What is your company's business model – in house team or third party vendors/ outsourcing?
RNS Solutions has an expert team of in-house professional developers who leave no stone unturned in providing the best services. We have various departments such as Front-End Development, Back-End Development, Quality Assurance, Project Management, Mobile App Development, Design Lab, Artificial Intelligence, Cybersecurity, and Business Development. We natively develop the projects with a stellar success delivery rate and do not rely on outsourcing or third-party vendors being service providers to top-tier companies. We not only have talented team members but provide them with the best resources and training around the world.
How does your company differentiate itself from the competition?
RNS Solutions use industry-specific knowledge and custom-tailor our products to each customer's unique needs. We help our clients scale and validate ideas, build MVPs, and navigate towards reaching a market-fit product. RNS Solutions differentiate itself from any sort of competition by following strict software security/quality standards. We take care of security from inception to deployment of the product. Usually, software development teams only focus on features but we at RNS Solutions consider security as part of our DNA. Every developer must go through training of software security warriors and our development pipeline also contains offensive and defensive cybersecurity measures.

RNS Solutions does not have business development or promotional activities since our services are usually taken as bespoke recommendations. We do not see any competition but help other software agencies to improve their structures, improve their skills, how they operate and how they should improve quality of work.
What industries do you generally cater to? Are your customers repetitive? If yes, what ratio of clients has been repetitive to you?
RNS Solutions provides exceptional software solutions from large corporations to startups. Our clients are related, but not restricted, to the FinTech and Banking sector. Our clients also include various blockchain mid and high-tier enterprises. Due to our excellent project delivery and success rate, we have repeated clients for several projects. RNS Solutions also have long-term strategic partnerships with international enterprises and organizations. Almost 60% of clients are repetitive in one or another form. RNS Solutions working pipelines are pre-booked for 02 months.
Please share some of the services that you offer for which clients approach you the most for?
We have deep expertise in software development in the following areas Machine Learning, Natural Language Processing, Computer Vision, Public/private blockchain development, Yield aggregations protocols, Protocols for governance, Consensus protocols, DEX, wallets, explorer, Network security, Application Security, Fintech applications, DeFi application, NFT Applications, STO, AI Bots and Operational Security.

We also provide consultation to software development agencies to improve their quality of work, improve their efficiency and work pipeline.
What is your customer satisfaction rate according to you? What steps do you take to cater to your customer's needs and requirements?
This company and all of its services are primarily customer-oriented. Timely communications with the customer, and their valuable feedback is what drives the company products' direction. Customer feedback is prioritized and considered at all levels of decision-making and product development in the company. This is the reason we consider the customer satisfaction levels of our clients to be at par with some of the best and biggest companies in the market.
What kind of support system do you offer to your clients for catering to their queries and issues?
The company provides 24/7 technical support services to its clients. Other than having specified customer support staff to tackle queries, we have seasoned project managers catering to the client's requirements and needs, who ensure that useful and timely information/solutions is provided. We deploy multiple tools to help us achieve seamless and smooth communication with all relevant stakeholders.
What kind of payment structure do you follow to bill your clients? Is it Pay per Feature, Fixed Cost, Pay per Milestone (could be in phases, months, versions etc.)
Although we prefer a milestone-based payment structure, our company is very flexible in this regard. We can work with different payment structures as per the client's ease and requirements such as project base payments, milestone-based payments, resource or team base structure.
Do you take in projects which meet your basic budget requirement? If yes, what is the minimum requirement? If not, on what minimum budget you have worked for?
Yes, RNS Solutions accepts projects which fulfill our requirements and budget criteria. Our minimum project budget threshold is $10,000, the average is 120,000 USD and the maximum is 2 Million USD.
What is the price range (min and max) of the projects that you catered to in 2020?
RNS Solutions has received projects catering to a wide range of prices, depending on the nature of each project. During the year 2020, we were successful in acquiring projects of the maximum 2 Million and a minimum of $10,000.
Where do you see your company in the next 10 years?
RNS Solutions envisions to be a global leading software solutions provider in the AI, Blockchain, and Cybersecurity sector, delivering optimal solutions and services for ultimate customer satisfaction. We know that customer's growth is our growth, that is why we are committed to delivering exceptional services. RNS Solutions is on a great trajectory to expand and is en route to becoming self-sustaining with over 1000 team members. I would like to see RNS Solutions as a public company within 10 years and work in several other verticals such as metaverse, quantum computing with existing verticals of blockchain, AI, and cybersecurity.
Genesis Lab Clients & Portfolios
Key Clients
Klaytn Blockchain
Islamic Development Bank
Pylons
Cashero
GG56
Antlia
Jatbit
Scoworks
Genesis Lab Reviews
All Services
Blockchain Technology
E-commerce Development
Mobile App Development
Relevance
Most Recent
Rating: high to low
Rating: low to high
Write a Review
Toufiqul Islam Bhuiyan, Strategy Business Planning Team at BTour Chain
Posted on May 13, 2022
Professional and Competent Team | Great Software R&D firm to Work With!
Review Summary
We enlisted the services of RNS Solutions to develop a professional app from ground-up for regulation of activities halted due to COVID-19. Our app needed to fit many criteria, including the security of data of subscribers, ability for users to sign up without some lengthy procedure/steps, and dynamic scenarios with robust interactions.
The team was very co-operative and understanding throughout the development lifecycle.
Their team really exceeded our expectations and delivered a satisfactory end result.
What was the project name that you have worked with Genesis Lab?
Pass&Go- COVID-19 Vaccination Passport with AI & Blockchain
Describe your project in brief
Pass&Go is a mobile application that generates digital credentials (in the form of a QR code) to enable those that meet certain indicators, such as testing negative or being vaccinated, to fully re-engage in social and economic activities. Further, all sensitive information such as personal data, antigen/antibody test results, and immunization status are hashed (encrypted) and securely stored on blockchain.
What is it about the company that you appreciate the most?
Professional Approach to the project. Quick understanding of client's requirements.
Excellent communication and flexibility to meet the needs of our team.
What was it about the company that you didn't like which they should do better?
There is always room for improvement. We believe that RNS Solutions can improve providing more free month support and A/S services.
Antlia Blockchain
Posted on Jan 08, 2021
RNS Solutions is the best
Review Summary
We hired RNS Solutions for development of our blockchain platform for STO and Exchange.
Shakil and team is the best team we have worked so far
What is it about the company that you appreciate the most?
They are always available message or call away and proficient in Blockchain tech stack.
What was it about the company that you didn't like which they should do better?
They are the best but they need to provide help with videos for non tech people.
Erocery .com
Posted on Jun 29, 2020
RNS has developed an entire platform for Erocery. RNS has made a headless ecommerc platform for Erocery which works natively on any platform leveraging progressive web application technology with elastic search.
Review Summary
Our experience was great and we are being provided with post development technical support for our platform.
What is it about the company that you appreciate the most?
Client support