GoDigitley is a full-service Digital marketing company offering innovative web marketing solutions to mid to large size companies across the globe. Our goal is to establish a unique and highly effective online presence for our clients.From a team of merely three employees, we've grown to a team of 50+ SEO professionals and Content Writers who strive to deliver powerfully process-driven, and cost-effective IT solutions that include, but are not limited to, SEO, PPC, Digital Marketing, Content Marketing, and Reputation Management.
Certifications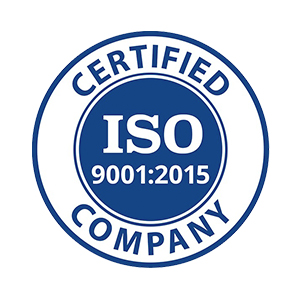 India
New Ashok Nagar
,
Delhi
,
Delhi
110096
+91-8920306045
United States
100 Glendon Avenue 14th Floor
,
Los Angeles
,
California
90024
Focus Areas
Service Focus
Digital Marketing
Mobile App Development
Web Development
Software Development
App Designing (UI/UX)
Client Focus
Medium Business
Large Business
Small Business
GoDigitley Reviews
All Services
Digital Marketing
Web Designing (UI/UX)
Mobile App Development
App Designing (UI/UX)
Relevance
Most Recent
Rating: high to low
Rating: low to high
Write a Review
Best Quality and On Time Service
Review Summary
I have hired GoDigitley for designing and developing my content sharing platform. My goal was to get the best design and based to manage the content in all categories at one platform, and I think they have worked great and provided me with the best.

They provided me on-time services with good quality of design.
Saket kumar Tiwari
, TRANSFORMATION LEAD at at OYO
Posted on May 19, 2020
Proud to have a long-term relationship working with them
Review Summary
Our project with GoDigitley was to develop an app for the hospitality and restaurant industry. For us, the project has been done with good quality. All of our expectations have been fulfilled. The majority of the time, the developing team of GoDigitley tried to drive me in the correct direction and helped me to make a good choice in building the app in comparison to the market.
Emad Alrabadi
, Manager at Ammanzon
Posted on May 12, 2020
Dependable, Trustworthy, Excellence
Review Summary
I have used GoDigitley over 3 companies.Quality of delivered work is outstanding, all task prior to delivery where tested in detail and bugs or mistakes were virtually non-existent. They understand the technology and the project development processes to get it done. They quickly and professionally get up to speed with our current processes and seamlessly merge with any professional environment.
I highly recommend GoDigitley for your next critical product development. It's in good, caring hands.
Elijah r Rodriquez
, Business Specialist at Tawasol IT
Posted on Mar 23, 2020
Thank you GoDigitley!
Review Summary
The team that developed my app was great from start to finish. Their customer support was always on point. I want to thank the team for working hard over the past year to move me much closer to an app I have always wants to build. Thank you Consagous.
What is it about the company that you appreciate the most?
Customer service. Design aspect. Professionalism.
Sabrina Harris
, IT Specialist at Aritzia
Posted on Mar 14, 2019
An expert team of digital marketing consultants
Review Summary

Overall the work with GoDigitley was good up till the end. I have provided detailed designs for my site and updated content when needed. Their team was there whenever I had a question and they held my hand through the whole process. We will continue working with them for future projects.
Ayaz Alshaikhi
, Business Development Specialist at الأعمال التجارية الخاصة
Posted on Mar 11, 2019
Exceptional Results & Transparent Pricing
Review Summary
I've worked with multiple firms throughout the years. There is a major difference with GoDigitley, dedication. Their production quality is unique, and their pricing is transparent. Moreover, the quality is exceptional and allows you the confidence to rollout any project to your end-users with the assurance it'll work as expected.