Grid Dynamic
A full range of digital transformation services
Visit website
Grid Dynamics (NASDAQ: GDYN), a global digital engineering company, co-innovates with the most respected brands in the world to solve complex problems, optimize business operations and better serve customers. Driven by business impact and agility, we create innovative, end-to-end solutions in digital commerce, AI, data and cloud to help clients grow.
Certifications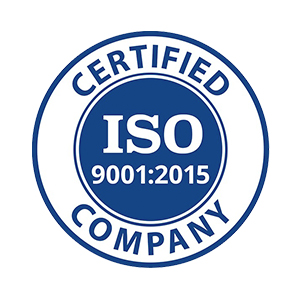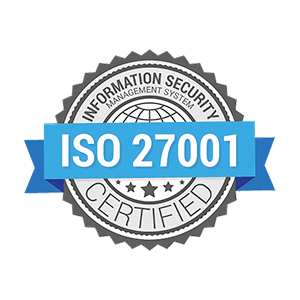 Ukraine
Kurenivs'kyi Ln, 12
,
Kyiv
,
kyiv
04073
+380 44 351 18 36
Netherlands
Zaandijkerweg 8, Wormerveer
,
Amsterdam
,
North-Holland
1521AX
+31 (0) 75 6559655
Focus Areas
Service Focus
10%
10%
10%
10%
10%
10%
10%
10%
5%
5%
5%
5%
Mobile App Development
Software Development
E-commerce Development
Big Data & BI
Cloud Computing Services
Client Focus
Medium Business
Small Business
Large Business
Grid Dynamic Executive Interview
Visit Profile
Kindly share your feedback on how GoodFirms has been doing so far in increasing your visibility among potential clients.
GoodFirms has been a valuable PR source for our company and we hope for an extension of our cooperation in the future.
Please introduce your company and give a brief about your role within the organization.
Daxx is a Netherlands-based software development company with 22 years on the market. Our mission is to help midsize plus companies develop high-quality products and services with cutting-edge technology and bright engineering talent from Ukraine.

As the General Manager, my role is to lead the company and set a successful strategy for our future on a global scale.
What is the story behind starting this company?
The story is simple. Two Dutch entrepreneurs decided to start an IT company. Initially, it was a pretty standard project outsourcing company but they wanted to expand their business on a larger scale. At some point, the founders met another tech entrepreneur who told them that Ukraine was the high-potential destination for project outsourcing companies. So they decided to move the company to Ukraine. Step by step, they started developing and expanding the business, and today we have more than 500 employees.
What is your company's business model–in-house team or third party vendors/ outsourcing?
We are a third-party vendor for companies and startups worldwide. Over the years, Daxx's business model has changed from project outsourcing to outstaffing, which allows for a deep level of integration between teams and client organizations.

In 2020, Daxx became part of Grid Dynamics, a public (Nasdaq: GDYN) technology consulting and engineering services company for Fortune 500 corporations undergoing digital transformation. With this new partnership, we will be unveiling even more exciting new business models in the near future.
How does your company differentiate itself from the competition?
It depends on the context because market competition exists at several levels: between countries, business models, and companies themselves.

Ukraine is culturally and geographically approximate to Western European countries. Increasingly midsize plus companies worldwide understand the benefits of working with Ukrainian engineers.

As I previously mentioned, Daxx is a people-oriented business. Our company is small enough to build long-term relationships with our clients but large enough to offer them the services that they need. It's also relatively easy for us to help clients upsize or downsize their teams when necessary. Flexibility is key. We are also a Microsoft partner and ISO certified, with the understanding that trust and reliability are part of building a long-term business relationship.
What industries do you generally cater to? Are your customers repetitive? If yes, what ratio of clients has been repetitive to you?
Our business model by nature is long-term. Some of our key customers have been with us for 10 years or more. For the last three years, our revenue retention matrix was more than 80%.

In regards to industries, our current focus is on cyber security, eCommerce, healthcare, edtech fintech, and telecommunication. However, we are more than happy to work with companies that don't belong in these particular industries.
Please share some of the services that you offer for which clients approach you the most for?
We offer clients an extension of their delivery capabilities, either adding more resources to help them deliver products faster, or looking for specific expertise that they don't have in the house. Quite often it's a combination of both of these services. Clients can choose from a cross-functional team, extended team, or remote office. They rely on us, handing over business-critical applications to our teams, such as data migration and core development.
What is your customer satisfaction rate according to you? What steps do you take to cater to your customer's needs and requirements?
It goes without saying that customer satisfaction is a core pillar of our business model. Our HR managers are in touch with clients on a regular basis, and every client can escalate an issue if it is not easily resolved at the account manager level. We also run a customer satisfaction survey from time to time.
Where do you see your company in the next 10 years?
Daxx and Grid Dynamics are stronger together and we are able to provide our clients with even more skilled engineers and technical expertise than before.

Daxx's brand and client portfolio will continue to develop while still being fully aligned with Grid Dynamic's global strategy and vision. Our services portfolio will be diversified, adjusting to the realities of new customer requests. I firmly believe that in the next 10 years we will become the top provider of IT services in the US and especially in Europe for mid-size-plus companies.
Grid Dynamic Clients & Portfolios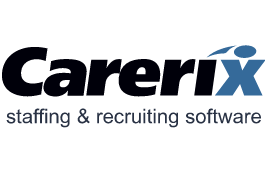 Grid Dynamic Reviews
All Services
Mobile App Development
Web Development
IoT Development
Relevance
Most Recent
Rating: high to low
Rating: low to high
Write a Review
Dima Kuchin
, Engineering Director at WeWork
Posted on May 26, 2018
Highly recommended
Review Summary
Daxx was able to find us the most relevant candidates, provided all the necessary means to get them to be productive and beyond that - be it the office, management resources or anything else we needed. Will definitely work with them again next time.
Walter Silin
, Owner at The Bauen Group, LLC
Posted on May 18, 2018
Great partner for many years
Review Summary
Daxx has worked with us for many years while providing quality resources and management. As usual there are going to be personnel issues over 3 years time, and these have all been handled professionally and to all parties mutual satisfaction. They have been an ideal partner for us.
What is it about the company that you appreciate the most?
They are proactive about ensuring that our team is happy as well as us, as customers. They really don't seem to favor a side but act as an honest broker between the two, with the result of a better and longer lasting relationship.
What was it about the company that you didn't like which they should do better?
Some people might say their recruiting process is time consuming, which it is. It you want to staff up instantly this model isn't for you. But for us, on a long term engagement where we wanted to minimize turnover, it has been excellent. All candidates they have presented have been solid, and everyone we have hired is still with us. So the process works.
Reinier Meerwaldt
, CTO at Widget Brain
Posted on Apr 08, 2020
They are always ready to deliver high-quality, on-time solutions and help us to scale when we need
What was the project name that you have worked with Grid Dynamic?
They are always ready to deliver high-quality, on-time solutions and help us to scale when we need.