Immersive Infotech
Binding Technology with Perfection
Visit website
Immersive Infotech is a leading IT System Integration and service partner company with more than 5 years of experience. We are committed to providing vendor independent IT infrastructure with international standards that support all application. With a long track record of IT projects
and experience in various industries, we are able to create reliable and high-advanced solutions.
We know our solutions can be a significant factor for somebody's financial prosperity; therefore we take complete responsibility for the solutions we deliver. This is how the credibility and prestige of our brand has been built over the years. Demonstrating an open and professional
attitude, we are a reliable partner for all companies and institutions that are looking for a competent provider of top quality software and IT services.
As an established technology-intensive company, we pride ourselves on providing a comprehensive suite of solutions comprising of infrastructure consultancy, on/offsite services, custom software and web development, software and web application testing, mobile technology development and digital marketing services.
Certifications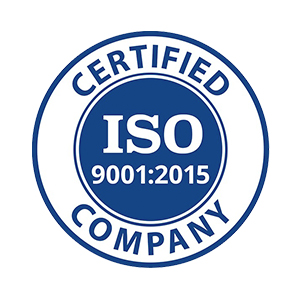 India
604, Atulya IT Park Next to Crystal IT Park, Bhawarkua Main Rd, Khandwa Naka, Indore, Madhya Pradesh
,
Indore
,
Madhya Pradesh
452001
+918889211113
Focus Areas
Service Focus
15%
10%
10%
10%
10%
10%
10%
10%
5%
5%
5%
Web Development
Mobile App Development
Software Development
App Designing (UI/UX)
Web Designing (UI/UX)
Client Focus
Small Business
Medium Business
Large Business
Immersive Infotech Reviews
All Services
Web Development
Web Designing (UI/UX)
Digital Marketing
E-commerce Development
Mobile App Development
IT Services
Relevance
Most Recent
Rating: high to low
Rating: low to high
Write a Review
Cortney Nardi
, --Project lead at Omnivo digital
Posted 4 weeks ago
Website development
Review Summary
Immersive Infotech approached the website design project with remarkable dedication. Their scope of work was comprehensive, involving a complete overhaul of our website's design, user interface, and content organization. Key deliverables included a visually stunning website with a user-centric design, improved navigation, and seamless integration of features that enhanced user engagement
What was the project name that you have worked with Immersive Infotech?
Website creation
Describe your project in brief
Immersive Infotech's project management was top-notch. They consistently delivered items on time, meticulously adhering to schedules. Their responsiveness was outstanding; they actively listened to our needs and promptly addressed any concerns or questions, making the working relationship highly collaborative and effective.
What is it about the company that you appreciate the most?
They carefully tailored the website design to our target audience, resulting in a unique user experience that set us apart. Their in-depth understanding of our brand and their innovative solutions made them stand out as a design partner.
What was it about the company that you didn't like which they should do better?
Nothing

Very professional, helpful and responsive
Review Summary
Simran and Janshi were extremely professional and helpful in an area that I had limited knowledge. They were also very patient with the change in brief. I am very happy with the end product and will continue to work with them in the future. Customer service was excellent!
What is it about the company that you appreciate the most?
Value for money, professionalism, quick responses, general help
Excellent service and quick response
Review Summary
Winsome group associated with immersive infotech from last 1 year and they delivered what they promised ... Very happy and looking to expand scope of there services .....
Adam Goldsmith
, Dental Transition Consultant at at PMA Practice Transitions
Posted on Sep 01, 2020
Immersive Infotech 5-Star Review
Review Summary
I have worked with Immersive Infotech for over a year and am always impressed by their willingness to work hard, be responsive, and complete projects in a very timely manner. They are open to my suggestions and very willing to accommodate reasonable requests. I have enjoyed working with Immersive and hope to continue this relationship for many more years to come. Thank you!
DON HOWE
, Founder and CEO at at Howe Insurance Services
Posted on Sep 01, 2020
SO happy with the website!
Review Summary
I had several people/companies design a website for us and didn't really like what they came up with. The website that Simran and her team put together is absolutely fantastic. I LOVE it.
What is it about the company that you appreciate the most?
Easy to work with - and Great Design.
What was it about the company that you didn't like which they should do better?
No Suggestions
Reliable, extremely professional and skilled.
Review Summary
Extremely knowledgeable and skilled group of professionals that can tackle any issue that we throw at them.
Very Professional and Responsiv
Review Summary
We needed a complete website overhaul. This was a very big project and are more then happy with the outcome! They met every challenge with a professional approach and got the desirable results for us. I would highly recommend them for any of your digital needs!
Five Star Web Design Service - Excellent Communication.
Review Summary
The guys at Immersive Infotech really know how to deliver, and offer a fantastic web design services, at competitive and affordable prices. If you're looking for a top notch web design service, we have no hesitation in recommending Immersive Infotech.
What is it about the company that you appreciate the most?
Excellent communication and affordable pricing
Rahul Chordiya
, Founder at Self-employed
Posted on Jul 26, 2018
Reliable, Fast and Skilled
Review Summary
They are a group of highly knowledgeable professionals, who came up with a solution for every challenge we faced in the development. Highly impressed by their planning, design process, and the way they handled the project.

Amit Barfa
, Business Developer at AB Infotech
Posted on Jul 24, 2018
A company to trust for getting important projects done
Review Summary
Immersive Infotech provided me with a comprehensive travel solution that included online flight and hotel booking, PNR management, business intelligence and web analytics capabilities, etc. for safe and quality online travel bookings and payments.
I'm happy and satisfied with the result.
What is it about the company that you appreciate the most?
Their project handling skills and the consultations they provided to enhance the product is something I liked most.
What was it about the company that you didn't like which they should do better?
Frequency of the meetings.

Nilesh Limaye
, Managing Director at businesssaathi.com
Posted on Sep 28, 2017
Best IT Services
Review Summary
I'd like to recemmomd Immersive Infotech to every one, they provide the best services & timely delivery.
What is it about the company that you appreciate the most?
Their support, cooperation & ideas
What was it about the company that you didn't like which they should do better?
They are perfect, nothing to improve