Innofied Solution
Expect A 5 Stars ⭐⭐⭐⭐⭐ Customer Experience!
Visit website
Innofied Solution is an Award-Winning mobile and web app development company with 4 offices in India, California & Australia.With 100+ team members, we've been creating amazing products for hundreds of Business Owners and those apps were loved by millions, won numerous awards, were featured in different medias & brought great revenues and delivered over 350+ web and mobile solutions to the global enterprises to SMEs.
India
AMP Vaisaakkhi, 602 & 603, AG 112, Sector 2, Salt Lake
,
Kolkata
,
West Bengal
700091
+91 9874622888
United States
17 State Street, Suite 4000
,
NYC
,
New York
10004
+1 631 480 1717
United States
1288 Kifer Rd #201, Sunnyvale
,
Sunnyvale
,
California
94086
+1 866 941 5117
Australia
Level 1, Octagon Building, 110 George Street, Parramatta
,
Sydney
,
New South Wales
2150
+61 28 311 4712
Focus Areas
Service Focus
Mobile App Development
Web Development
Software Development
App Designing (UI/UX)
Web Designing (UI/UX)
Client Focus
Small Business
Medium Business
Large Business
Innofied Solution Clients & Portfolios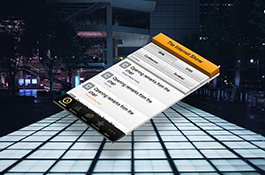 Innofied Solution Reviews
All Services
Software Development
App Designing (UI/UX)
Mobile App Development
Web Development
E-commerce Development
Relevance
Most Recent
Rating: high to low
Rating: low to high
Write a Review
Ravil Sookhoo
, CEO at Expo Xpert
Posted on Jun 12, 2020
Insta Express
Review Summary
Every member of the innofied is intelligent, polite, kind and helpful. Unlike other software developers I know, they aren't nearly as spiteful or aggressive.

I was very pleased with the initial communication. Despite the time difference, things were getting done. Even if we only communicated once per day, my project manager accomplished everything within our timeframes.

Innofied is committed to client satisfaction. Since it is a fixed budget project, I've documented as much as I could to avoid scope changes and bugs. Innofied has accommodated us in a flexible and reasonable manner; they've never complained. I can't envision a better experience than what I had.

They're honest and quick to communicate, and they obviously know how to build a good app.

What is it about the company that you appreciate the most?
Communication between developers & knowledge in e-commerce & mobile application development.
What was it about the company that you didn't like which they should do better?
I wish they opened a development office closer to our country to avoid a time difference, but they're always willing to work with my schedule.
Gagan Singh
, SAP FICO Lead at Safran
Posted on Feb 17, 2020
Iphone App development ( Kept the code and Payment
Review Summary
One of the most deceiving, incompetent, and fraudulent companies I have ever worked with. I was misled by the false award they have mentioned on their website. I have learned that this company has never received any award which is now pretty much self-explanatory after my experience with them. They are absolutely not consistent with their communication and their deadlines. The only consistency you can expect from them is poor quality of work for each task. Your project deadlines will never be met, they will steadily delay your project to a year, another year thereafter. They are based in India, and the Owner of the company is Swandhu De
The whole team including upper management and the owner is involved in the business strategy of deceiving you. After dealing with two years of nerve-wracking and stressful environment, I have decided to hire another company for my app development. I am also in the process of filing lawsuit against Innofied for the previous payments made to them. I have now learned that the reviews I came across 2 years ago online were phony. Their team is outright incompetent as they could not comprehend a simple "Search" functionality. It took the entire team about 9 months to understand the development of "Search" functionality. Ultimately, "search" functionality never became operational.
I started working with this company since Dec 2017. After discussing the project with them for couple of months including requirement gathering with their sales person (Amresh Kadam - Sr. Business Development we signed the contract for my App Development.
Their methodology of development is not collaborative. Even If you correct them in accordance with SOW, they will interpret the requirements in their own way and place your feedback in change request. Their code quality is terribly poor that most of the time the code will not work correctly. I have reviewed and tested my app approximately 15 times and their incompetency is perpetual as the same errors are repetitive in each build. Monojit ray the project manager will always focus on payment and will continue to place development in the next phase.

Result (Outcome of Project ) : There is no outcome. As the project is on hold by Innofied. Innofied is not completing this project. The main functionalities of the app still has many errors. I have asked to wrap up the incomplete project and deliver me with the source code, since 80% of the payments are made.

Currently, innofied has stopped responding to my communications. There is no cooperation from their end at all as they are not willing to share any work product they have completed till date.
What is it about the company that you appreciate the most?
I regret to inform you that I was absolutely disappointed starting from Phase 1. I tried to be optimistic and cooperative with them, but their inefficiencies, inaccuracies, unprofessionalism continued to grow. They continued to prolong the app development without any regard for my launch date. I also regret making payments to them via bank transfer. I should have utilized a third party company to make payments which would have added some accountability on innofied's part. I am unable to reverse my payments made to them.
What was it about the company that you didn't like which they should do better?
The improvement needs to be made at every level. Their integrity, management and accountability. I would recommend staying miles away from this company.
Annesha Dutta
, Marketing Communications Manager at MoneyTap
Posted on Jan 09, 2020
Web Development and Marketing
Review Summary
Their technical knowledge has been a huge help for a non-technical person like me. I have a small team of my own and they go extremely well with Innofied team. Innofied team has a vast knowledge not only on the product aspect but on the overall business aspect and that helped to get a 360-degree view of what I need to implement in technology, marketing, business development, branding and PR.

I should also appreciate their communication process and the way they make sure that their customers are happy. At least one of the team members was already available whenever I had to discuss something.
David Poulsen
, Products Specialist at DREAMWEAR RETAIL
Posted on May 29, 2019
I couldn't have asked for a better experience.
Review Summary
Innofied rebuilt a responsive web application to improve performance and appeal to clients. After scoping the project and designing the frontend, they completed full-stack development. Innofied took great care in building a quality platform that fits all requirements. They were collaborative, reactive to all problems, and proactive in their goal of enhancing the final product.
What is it about the company that you appreciate the most?
They were excellent communicators. They were reactive when needed, and they were proactive when they saw a way to improve our product. They met all of our deadlines, and they ensured that we were getting their best work.
Niks Fraser
, Director at Babyeaseapp
Posted on Dec 20, 2018
Fantastic developer
Review Summary
Innofied have done an amazing job with our mobile app so far and we are continuing to engage them with further services. Swarnendu and his team have been very patient, whilst also grasping our core requirements quickly and proposing excellent solutions. Their project management and communication was also excellent. I would highly recommend them to anyone who is looking to develop a mobile app.
Vishal Tupper
, Co-Founder Director at Crossindia Tourism & Adventures Pvt Ltd
Posted on May 11, 2018
Responsible, Reliable, Reasonable
Review Summary
Innofied Solutions has been extremely instrumental in shaping the way our company is by completely strategizing our website to our industry specific operations and making it user friendly which ultimately helps us to capture as many leads as possible, thereby turning them into business. I have found innofied updated with latest trendz which they keep updating on a consistent basis.

I have been greatly benefited and highly recommend their services to everyone.
What is it about the company that you appreciate the most?
I have found Innofied consistently abreast with the latest trendz in our industry and they have been updating our website continuously to meet the constant change that has been taking place. The website and the focus to capture the leads which gives way to increased business has always been the objective.
Pedro Laplaza
, Product Manager at Viapool
Posted on May 09, 2018
I totally would recommend Innofied to my friends
Review Summary
Our ex-CEO while operating from Tokyo came talking about this Indian team he met there and he told us, 'they are crazy', 'they are great' - 'you should try them'. He trusted these guys and so we thought to give them a try and that was it. We started talking with the Innofied team and everything looked really promising. We had a budget already in our mind and they exactly gave us what we required. We wanted a big team that was already working together and Innofied sounded exactly as we wanted.

Larizza V Maya
, Associate at Santa Enterprises & Lara de Mexico.
Posted on May 08, 2018
Excellence in App development
Review Summary
Although the app has not yet launched, clients are already interested in using it. Innofied Solution is a true partner with their interest in the project and their desire to help. They have excellent communication skills and use their project management tools effectively to further these abilities.
What is it about the company that you appreciate the most?
The human factor, Also its important that they are very knowledgeable and experienced.
Christina Cavage
, Professor of ESL at Savannah College of Art and Design
Posted on Feb 09, 2018
A++
Review Summary
The Innofied Team is the best in the business. They are extremely professional, well-versed in their field, and attentive. Even though our project ended over 9 months ago, they still frequently check in to see how things are going. I can't say enough about the service I received. Would highly recommend them, and definitely use them again.
What is it about the company that you appreciate the most?
Their professionalism and dedication to my project.
Frank Curtin
, Founder at The Smart Guides LLC
Posted on Nov 15, 2017
Highly Capable Firm with Comprehensive Skills, Love Their Work!
Review Summary
When I was searching for an IT firm to build DocAndDo, it was important to me that we found not only an IT services firm but also a partner to see this through with us. And with Innofied and their team, that's exactly what we found. Nearly 4 years later, Doc&Do is providing firms with excellent business management because of the dedication of our support team to include Innofied. Every time we have a need, they are right there to step up and make the necessary magic happen. I can't speak highly enough about their skills and creativity. They have become the partner we hoped for and we continue that relationship today.
What is it about the company that you appreciate the most?
Innofied responds to our needs quickly and they ask thoughtful probing questions that help me manage the scope of our offering and end product. I can't say enough how helpful that is.
What was it about the company that you didn't like which they should do better?
Because I'm a US based person and they were primarily India based, we had a time difference so our afternoons would be without communication. Since that time, they have opened an office in the US. That should have closed that time difference gap.
Tim Gilbertson
, Chief Financial Officer at Happi Pte Ltd
Posted on Nov 15, 2017
Great Experience
Review Summary
Innofied Solution helped turn my app ideas into reality. Highly effective, great communication and a really good team of people to work with. Highly recommended.
Frank Curtin
, Founder at The Smart Guides LLC
Posted on Apr 02, 2019
Quality, work ethic and innovations at their best
What was the project name that you have worked with Innofied Solution?
Software Development
Alexander Edsvärd
, Project Lead at Caverion
Posted on Apr 27, 2019
I'll definitely recommend Innofied to anyone in the Startup phase
What was the project name that you have worked with Innofied Solution?
Mobile App Development
What is it about the company that you appreciate the most?
I collaborated with Innofied to create a new platform. It is a service based app for house owners and tenants to communicate in a more effective way. Innofied had set up a team for me to work with key members of each discipline. And always had one go to guy with all issues to address, discuss the development etc. So whether it was a design question, feature, or regarding the platform whatever - always they had one guy to talk to and get issues handled. I always had a vision of how will it like to work. But Innofied really impressed in a great way. Communicate how the process and how the features work together, the consequences of functions. We have cleared out in bunch, the understanding, basically the whole throughout the development phase.
Resources