Inventcolabs is a leading-edge IT services company with a worldwide presence. With over 8+ years of business-critical exposure serving 200+ businesses, we are regarded as one of the most valued providers in the domain. We are specialists in native and hybrid mobile, consumer and enterprise web, E-commerce, and CRM solutions and have been catering to businesses with end-to-end consulting, development, and upgradation solutions. With our offices in the India, USA, Qatar, and UAE, we have been serving businesses across all major domain verticals to make a significant mark of IT innovation at the global length.
India
727, 728 Mansarovar Plaza Mansarovar,
,
Jaipur
,
Rajasthan
302020
+91 94600 42348
Focus Areas
Service Focus
Mobile App Development
Web Development
Software Development
Client Focus
Small Business
Medium Business
Large Business
Inventcolabs Executive Interview
Visit Profile
Please introduce your company and give a brief about your role within the organization.
Inventcolabs Software is a leading provider of innovative technology solutions and services. We specialize in developing cutting-edge software applications, providing IT consulting, managing network infrastructure, and offering cloud-based solutions to businesses across various industries. With a team of highly skilled professionals, we strive to deliver top-notch IT solutions that enable our clients to streamline their operations, enhance productivity, and achieve their business goals.

Brief Role of the CEO:
I am the CEO of Inventcolabs Software, a visionary leader with extensive experience in the technology industry. As the CEO, I am playing a crucial role in shaping the company's strategic direction and driving its overall success.
What is the story behind starting this company?
We are always been passionate about technology and my potential to transform businesses. After gaining valuable experience working for several prominent IT companies, We have noticed a gap in the market. Many businesses struggled to find reliable and comprehensive IT solutions that aligned with their unique needs.
Driven by my entrepreneurial spirit and a desire to make a positive impact, me and my partner decided to start our own IT company. We have envisioned a company that would provide not just standard IT services but also innovative and customized solutions tailored to each client's requirements.
What are your company's business model–in house team or third party vendors/ outsourcing?
We have always operated our business on an 'in-house' basis. By keeping the resources in-house, we are able to manage, control, and monitor the quality of deliverables better than we can with third-party vendors or outsourcing.
How does your company differentiate itself from the competition?
We prioritize building strong relationships with our clients and understanding their unique needs. We believe in providing personalized solutions tailored to their specific requirements, rather than offering one-size-fits-all services. Our team takes the time to listen, collaborate, and develop customized IT solutions that align with our client's business goals.
What industries do you generally cater to? Are your customers repetitive? If yes, what ratio of clients has been repetitive to you?
While we do work with clients from various industries, we also have a significant number of repeat customers. These are clients who have engaged with us for multiple projects or continue to utilize our ongoing IT services. The ratio of repeat clients to new clients may vary over time, but we take pride in building long-term relationships with our clients. Repeat business is a testament to the trust and satisfaction our clients have in our services.

Approximately 70% of our clients have been repetitive, indicating a strong client retention rate. We believe that the high ratio of repeat clients reflects the quality of our solutions, our commitment to customer satisfaction, and the value we bring to their businesses.
Please share some of the services that you offer for which clients approach you the most for?
Inventcolabs is a leading software development company offering services like mobile app development on all platforms IOS, android, flutter, react, etc, we also provide on-demand app development services to our clients.
What is your customer satisfaction rate according to you? What steps do you take to cater to your customer's needs and requirements?
As a result of the high number of positive reviews and feedback from our clients since the day we started, we have received numerous accolades & recognition. With dedicated teams focused on client engagement and satisfaction, we understand the project in detail and deliver timely deliverables.
What kind of support system do you offer to your clients for catering to their queries and issues?
The team consists of dedicated project managers, technical leads, developers, and application testers who are available to resolve queries and issues of our clients every day. The team is always available to ensure that tasks are completed on time and that responses are timely.
What kind of payment structure do you follow to bill your clients? Is it Pay per Feature, Fixed Cost, Pay per Milestone (could be in phases, months, versions etc.)
We do provide services in both ways. Either client can select a Fixed Price project where we need all the details prior so that we can make sure we are on the same page of the requirements. We work out details and after discussing with the technical experts, we provide a business proposal against the same which will include the estimated efforts and associated costs. In this case, there would be a set of milestones where other than upfront payment the rest will be made upon successful completion of certain phases.

The other way around is to work on an hourly model where we provide a tentative timeline of the project based on details shared and then the client can hire resources from us directly. We call it the My Team Model where the client will have your IT team without any liability to continue afterward at a very cost-efficient rate.
Do you take in projects which meet your basic budget requirement? If yes, what is the minimum requirement? If no, on what minimum budget you have worked for?
We understand that each project is unique and comes with different budget considerations. We strive to work with clients who have varying budget requirements, and we are committed to finding solutions that meet their needs. While we do have a basic budget requirement to ensure the delivery of a robust and high-quality app, we also consider projects with smaller budgets on a case-by-case basis. The minimum budget we have worked with in the past depends on several factors, such as the project's complexity, features, and customization requirements. We believe in open communication and collaboration with our clients to understand their specific goals and constraints. By doing so, we can determine the most cost-effective approach without compromising on the quality and functionality of the app.
What is the price range (min and max) of the projects that you catered to in 2022?
In 2022, our company catered to a wide range of projects with varying budgets for app development. The price range of these projects depended on several factors, including the scope, complexity, and specific requirements of each project. We have successfully delivered projects with budgets starting from $7,000 to upwards of $80,000.
Inventcolabs Clients & Portfolios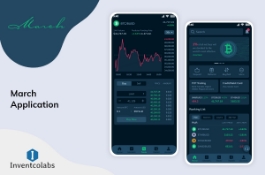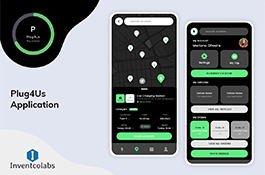 Inventcolabs Reviews
All Services
Mobile App Development
Relevance
Most Recent
Rating: high to low
Rating: low to high
Write a Review
Fakih Mustafa
, IT Infrastructure & Support Manager at Al FSQ Holding Group
Posted on Nov 23, 2022
Very helpful and Genuine Company. Highly Recommended Very Happy to Work With Inventcolabs.
Review Summary
I decided to collaborate with Inventcolabs for building a mobile app for my startup business. As it was our first project and bit complicated one too, so they really guided us in the best possible way. The company consists of competitive prices, great response time and flexibility in the work. I would definitely recommend Inventcolabs to anyone who is in search of developing a great mobile application.

What was the project name that you have worked with Inventcolabs?
Mobile Application for Al FSQ Holding Group
Describe your project in brief
Under NDA. We can't disclose the project details as this project is for our internal team. In short, we have developed a mobile application for our infrastructure holding company to manage all our clients as well as employees.
What is it about the company that you appreciate the most?
Thank you for everything you do. Your dedication to meet deadlines, your commitment to make every hour at work count is deeply appreciated.
What was it about the company that you didn't like which they should do better?
They should commit the project deadline and try to complete the project within a timeframe.
Connor Adams
, Forex Specialist at Chart Smart Signals
Posted on Oct 10, 2022
Amazing Mobile App Development Team with strong project management, communication and planning.
Review Summary
Inventcolabs team is strong in project management, communication, and planning. All of this have resulted in a product that fully meets expectations. The main target was to get a good quality end-product with a lower cost compared to US market.
What was the project name that you have worked with Inventcolabs?
Mobile App development for Foreign Exchange
Describe your project in brief
We wanted to develop a mobile application for forex where user could do trading in terms to manage financial planning. We searched this company form Google and I'm thankful to myself to choose a best app development company to develop my product. In coming next week we are ready to launch this application.
What is it about the company that you appreciate the most?
The main target was to get a good quality end-product
What was it about the company that you didn't like which they should do better?
Don't have any complaint about the project. They are perfect.
James Warner
, Talent Acquisition Specialist at at The White Owl HR Consulting
Posted on Dec 03, 2021
Share Big thank you to the team, great work done!
Review Summary
Inventcolab team helped us develop our mobile app from the ground up. We had a tight deadline and wanted the app as soon as possible without compromising its quality. They successfully managed the project and delivered the app within the deadline. We're happy with the end result.
We will certainly engage with this company again for any mobile app needs that we have in the future.
What was the project name that you have worked with Inventcolabs?
Telemedicine Mobile App for Medicine Delivery
What is it about the company that you appreciate the most?
Quick Response, constant communication, well developed product, Very reliable, professionalisms and experience
What was it about the company that you didn't like which they should do better?
Our experiences have been great. So, nothing as such for my project.