ISS Art
It's your chance to break new ground in business!
Visit website
We are ISS Art and we can implement all your challenging ideas. No matter if you want to build a new product or enhance an existing one, we are here to help you!
Since 2003 we have made over 500 clients all over the world happy! From startup founders and mid-size business owners to presidents of global corporations in such areas as production, media, healthcare and FMCG.
You can rely on our expertise in ML and AI. We'll allocate the right team exactly for your project, create a roadmap, select the most cost-effective approach mapped to the goals of your business and protect you from possible risks.
It's your chance to break new ground in business!
Certifications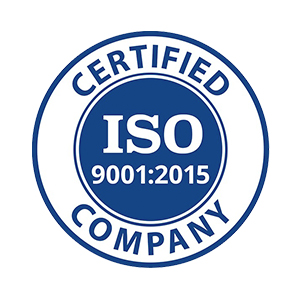 Russia
2 Ulitsa Syezdovskaya
,
Omsk
,
Omsk
644010
+79059439868
Russia
10 Ulitsa Maerchaka
,
Krasnojarsk
,
Krasnojarsk
660075
United States
820 Post Street, San Francisco
,
San Francisco
,
California
94109
503-869-9444
Focus Areas
Service Focus
20%
15%
15%
10%
10%
10%
10%
10%
Artificial Intelligence
Software Development
DevOps
Mobile App Development
Web Development
Client Focus
Medium Business
Large Business
Small Business
ISS Art Clients & Portfolios
ISS Art Reviews
All Services
Artificial Intelligence
Relevance
Most Recent
Rating: high to low
Rating: low to high
Write a Review
Lachlan Tetlow-Stuart
, Founder at at Animately
Posted on Dec 22, 2021
A high quality experience, well managed and with solid deliverables
Rating Breakdown
Quality

Schedule & Timing

Communication

Overall Rating
Review Summary
Although we ended the project before finding a solution, based on changes to the scope of the project, our experience with ISS Art was great. The project was managed well and we were updated regularly on the progress. If a similar project comes along, we'll be sure to reach out to them again.
What was the project name that you have worked with ISS Art?
Machine learning model development for GIF compressor
Describe your project in brief
A web app allows users to easily compress and optimize GIFs online, automatically generating the best compression options based on the input GIF. The machine learning model ISS Art worked on is designed to help the user generate the best compression and optimization option.
What is it about the company that you appreciate the most?
Great communication. We where regularly updated on progress of the project with weekly meetings.. The team understood the requirements of the project and used initiative to dig deeper into the problem..
What was it about the company that you didn't like which they should do better?
Although not a criticism, the team didn't have prior experience with image compression which slowed the process down a little..