LaSoft is a software development company you can trust.
We have designed, built, and delivered Web and Mobile applications for startups, SMBs, and enterprises since 2014. We work worldwide, from the USA, Canada, Netherlands, Israel, Germany, Switzerland, and the UK to Saudi Arabia and Nigeria.
Our teams successfully delivered more than 500 big web projects and continue to support them. Top Silicon Valley Companies use the product we build.
Our team comprises 120 multi-talented and experienced professionals in-house, including software engineers, designers, project managers, and quality assurances.
Why LaSoft?
9+ years of experience in the IT market;
85+ products build;
19 industries experience;
120+ professions;
LaSoft is a technology partner you can trust!
https://lasoft.org/
Certifications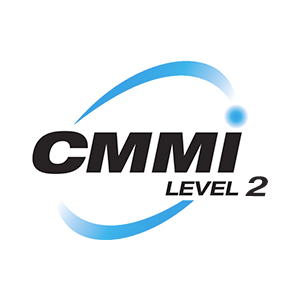 Ukraine
7 Muchna st.
,
Lviv
,
Lviv
79024
+380639078267
Poland
8 Franklina Delano Roosevelta st.
,
Lodz
,
Lodzkie
90-057
+48422202701
Focus Areas
Service Focus
Software Development
Web Development
Mobile App Development
LaSoft Clients & Portfolios
Key Clients
KAMSA
CallCriteria
CasaDesk
RecruitingPlan
Dope360
OutSail
Sh1ft
Vendorstan
The Spoke
Minutes Depot
Tag Warrior
LessonTreck
IVALA
AgeLine
Cheqmate
GovLearn
Planzz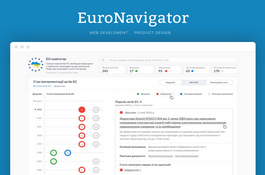 LaSoft Reviews
All Services
Software Development
Relevance
Most Recent
Rating: high to low
Rating: low to high
Write a Review

Olga Yurovski
, Founder & CEO at Shopperations Research & Technology
Posted 6 months ago
Great team to work with!
Review Summary
Lasoft is one of several Ukrainian custom software development companies that I reached out to when I needed help building Vendorstan. They were the finalist of my search because they had the most proactive approach to workign with me. They responded quickly, asked great questions, documented requirements and provided a very detailed plan up-front, before I paid them anything. Their project manager Tanya was instrumental in the project success. We had to replace some team members early on, and she was able to recognize the issues and find solutions while continuously communicating with me.
We had two-three meeting per week where the entire team was demonstrating progress and asking for my input.
Their cost was very reasonable and the management team was very accommodating and supportive of my circumstances. They even helped my parents evacuate from Ukraine when the war started in early 2022.
What was the project name that you have worked with LaSoft?
Vendorstan.com
Describe your project in brief
Vendorstan.com is database of marketing services providers for the Consumer Packaged Goods marketers. It's a custom website that serves as a "yellow pages" catalog vendors/services providers can register and describe their offerings and marketers/buyers can filter and search for services and vendors using various criteria.
What is it about the company that you appreciate the most?
They are highly competent, friendly, hard working, communicate well and seem to have a great team dynamic internally.
What was it about the company that you didn't like which they should do better?
I have nothing negative to say.
Britton Latulippe
, President at Blue Manor Academy
Posted on Oct 27, 2021
Lucky to have found LaSoft! They are the best software development company I have ever worked with.
Review Summary
LaSoft has been helping us develop an online early learning academy for just about a year now. Over the years we have worked with several development companies, but LaSoft is the first to have exceeded our expectations. They quickly corrected the mistakes of previous developers and improved the look and flow of our site, and also added lots of new games and features. We will continue to work with LaSoft in the future. A friend recommended LaSoft, and now we recommend them to our friends.
What was the project name that you have worked with LaSoft?
Software Development of Blue Manor's Online Academy
Describe your project in brief
Blue Manor is an online early learning academy for preschool through 6th grade. We provide a full curriculum as well as an online library and learning games. Our website is: Bluemanoracademy.com
What is it about the company that you appreciate the most?
LaSoft was easy to contact and communicate with. They usually responded to emails within minutes.
Whenever there were any bugs discovered, Lasoft fixed them immediately.
Lasoft greatly improved the overall look and design of our site.
What was it about the company that you didn't like which they should do better?
There was one time when the project manager was changed and it took a few days to transition. However, in the end, the new one was better.
LaSoft. Even better than we expected
Review Summary
We are working with LaSoft for two months already. They remake and upgrade our platform PenAll. Great respects to all team, especially to product manager and designers. We hope that when we will start our work with programmers everything will be even better. It's a pleasure to work with La soft
What is it about the company that you appreciate the most?
Their responsibility and proffesionality
Luke Gialanella
, Founder at GOVLEARN
Posted on Aug 16, 2019
Excellent!!!
Review Summary
Lasoft was extremely helpful with my application project, and it turned out great! Thank you so much Lasoft!