LOVATA is a leading web & software development company with an emphasis on custom web development using cutting-edge technologies, such as Angular, Vue, React for front-end and PHP, Laravel, OctoberCMS on for back-end. We also provide ADA / WCAG - compliant development, SPA, PWA development. We also deliver responsive cross-platform solutions, as well as native mobile applications. We work on custom API and CRM/ERP projects, as well as integration with popular systems, such as Salesforce, Zoho CRM, etc.
Come to LOVATA with an idea, and we will turn it into reality!
Our Strengths and Accomplishments:
Global Leaders 2017 among the world's top web & software development companies;
Top Software & Web Developer 2018 in Eastern Europe and Worldwide;
Over 10 years of experience (established in 2008);
Successfully delivered 500+ projects to 100+ clients worldwide, including companies from Fortune 500 and Forbes Global 2000 lists.
Certifications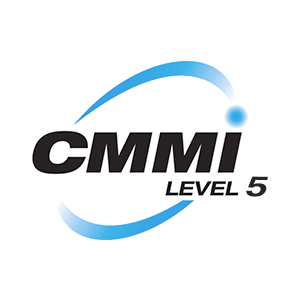 Poland
7 Władysława Andersa sq., 1st floor
,
Poznan
,
Wielkopolskie
61-894
+48 511 977 974
Focus Areas
Service Focus
Web Development
Software Development
Mobile App Development
LOVATA Clients & Portfolios
LOVATA Reviews
All Services
Web Development
Mobile App Development
Relevance
Most Recent
Rating: high to low
Rating: low to high
Write a Review
Team Plush
Review Summary
This is a great parthner for a quick and quality wibsite dev. The team is creative and easy to go.
What is it about the company that you appreciate the most?
Desighn and Accounting.
What was it about the company that you didn't like which they should do better?
Some communication issues. Sometimes it took time to get the answers to my questions.
Kiryl Mikhailau
, Project Manager at UTM
Posted on Aug 29, 2018
Great communication and professional web development services
Review Summary
LOVATA was brought to the project as a qualified team of web development professionals to create a high-traffic web portal to deliver a countrywide priority project in a short time period. The project had the highest level of responsibility.
The new website turned out to be very successful and is being used by over 65,000 residents. The web portal has significantly improved the quality of work performed by municipal service providers. The project is currently being scaled to cover the whole country.
What is it about the company that you appreciate the most?
The work was finished on time, all of the issues were addressed quickly and efficiently. The company had great communication and turned out to be a very professional team of qualified developers.
What was it about the company that you didn't like which they should do better?
Nothing really that I can think of. They did an outstanding job.
Oleg Shashurin
, CEO at 2doc.by
Posted on Aug 08, 2018
LOVATA's team has a deep understanding of customer needs in the project
Review Summary
We worked with LOVATA on a project that helps patients find the right doctor to book an appointment, and also helps private practices and small clinics optimize business processes while managing their customer bases. LOVATA's expertise and ability to deliver on time has helped us grow 15-20% month over month. We are now covering five major cities in the country, and there are three more in the pipeline. I really appreciated the level of involvement, responsibility, and accountability they've provided us.