MobileCoderz Technologies
HELPING STARTUPS GO MOBILE
Visit website
MobileCoderz is a leading Digital Transformation Company with years of expertise in mobile app development, website development, UI/UX design, eCommerce development, etc. We specialize in developing fully customized IT solutions for the unique needs and preferences of businesses. Over the years, we have successfully completed over 500+ projects and grown into a team of over 120+ geeks. We always deploy the latest and industry-standard technologies such as React Native, Swift, Flutter, Kotlin, Ionic, Xamarin, Angular, and more into our innovative projects. The reliability and quality of our software solutions for global clients have made us achieve a staggering 97% client retention rate.
Our tech team is empowered by certified developers who have extensive experience and skills in delivering end-to-end development solutions around the world. We take pleasure in developing and managing projects of any complexity and scale. MobileCoderz is future-ready with experience in emerging technologies such as AI, ML, AR, VR, blockchain, IoT, Big Data, etc. We manage the perfect plans with agile methodology, the right talents, modern technology, transparency, and a collaborative spirit.
Certifications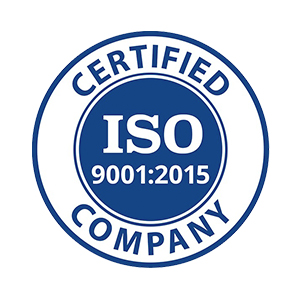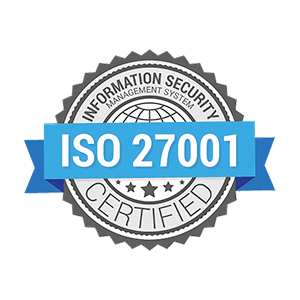 India
B-03, H-221, Sector 63
,
Noida
,
Uttar Pradesh
201301
9560526664
United States
3827 S Carson St Unit 505-25 PMB
,
Carson City
,
Nevada
NV 89701
+1 775 964 8058
United Kingdom
Curramarrow Rushetts Rd, Sevenoaks,
,
Sevenoaks
,
England
TN15 6EY
Saudi Arabia
2115 King Abdullah Rd, Al Faiha District,
,
Jeddah
,
Makkah
22241 8911
Focus Areas
Service Focus
Mobile App Development
App Designing (UI/UX)
Web Development
Software Development
Web Designing (UI/UX)
Client Focus
Large Business
Medium Business
Small Business
MobileCoderz Technologies Executive Interview
Pranay Agrawal
Co-founder
Visit Profile
Please introduce your company and give a brief about your role within the company?
MobileCoderz Technologies is an industry-leading mobile app development agency with ample experience in product strategy & consultation, UI/UX design, and mobile & web app development. Our bespoke specialization in app creation is a result of our ideology to transform the digital industry and empower startups, SMEs, and topmost firms. Being a co-founder of MobileCoderz Technologies, I witnessed our journey from the day since we started with an entrepreneurial idea and reached so far until now! From a team of 3-5 intellectual individuals to a group of 120+ tech nerds, we succeeded in growing exponentially with valuable clientele across the globe. It's our adeptness & mastery that led us to emerge as a big player in the industry with record-proven expertness in crafting stellar apps.
What was the idea behind starting this organization?
The impact of digital mobility transformed that way we interact & indulge into day to day tasks. In consideration of ever-evolving digital technologies, we have foreseen the future of the mobile world, and our findings inspired us to get on the wide stretched platforms offered by the IT industry. In amidst of this, an idea came into emergence with a foundation of MobileCoderz team.
What are your company's business model–in house team or third party vendors/ outsourcing?
Our business model-in adjoins in-house development team and offshore project managers who collaborate to facilitate timely project delivery with utmost client satisfaction.
How is your business model beneficial from a value addition perspective to the clients compared to other companies' models?
We believe in groundwork rather than omitting prerequisite phase of market research, competitor analysis that are crucial phases of product development. Our business model leverages result-driven strategies to mold an idea into a transformative product with superb usability & excellent opportunity to generate increased ROI. All the credits go to our adherence to initial planning & strategic implementation that enabled us to get a deep understanding of the clients' business.
What industries do you generally cater to? Are your customers repetitive? If yes, what ratio of clients has been repetitive to you?
We serve clients from various industries, including travel, media & entertainment, healthcare, education, social networking, retail, & more. We create apps for varied genres from top trending categories with guaranteed innovation, quality, & satisfaction.
Mention the objectives or the parameters critical in determining the time frame of developing a mobile app.
Our parameters encircle the requirements, technologies, complexities, nature of the app, i.e., Native iOS/Android app or Hybrid app & other add-ons. Once the clients finalize the project requirements, we manage to share the precise timeframe for app completion with a descriptive plan of designing & development phases.
How much effort in terms of time goes into developing the front end and back end of a mobile app?
Usually, it takes between 3-5 months for the frontend and backend development of an app. The timeline is subjected to vary as per the complexities involved in the project.
What are the key parameters to be considered before selecting the right platform for a mobile application?
A bunch of considerable factors is there to set the parameters to choose an ideal platform for an app. We significantly note down some imperative factors such as usability, user preference, budget, timeline, compatibility, & potential of an app to survive in the market. Moreover, we prioritize the aspects of app security, trending technologies, user-centric data, & geospatial database.
Which platform do you suggest your clients to begin with when they approach you with an idea (Android or iOS) and why?
We hold expertise in developing apps for both Android and iOS platforms. Although we suggest native app development to our clients, we deliver hybrid apps as an affordable alternative in case if the budget is low.
Android or iOS, Native or Hybrid — which platform is best to use to build your app? What are your recommendations?
As far as aforesaid factors are considered, our recommendation goes to native apps as they support features of a mobile device, but if there are budget-related constraints, then we build hybrid apps at comparatively lower costs than the native one.
What are the key factors that you consider before deciding the cost of a mobile application?
The overall cost of full-scale mobile app development depends not only on the technologies we're going to use for designing and core development but also on the complexities, efforts, resources, & team involved in its progress. We also consider the platforms for which the app is proposed to be developed.
What kind of payment structure do you follow to bill your clients? Is it Pay per Feature, Fixed Cost, Pay per Milestone (could be in phases, months, versions etc.)
We bring a fixed-costing concept for payments on all projects. There are 3 to 5 milestones under our payment plan and schedule them according to each phase of the project progress. The first milestone is marked as reached as soon as the resources are allocated, and the project begins. Other milestones are released with the completion of the deliverable at a certain stage. Here is a detailed breakdown of the payment structure: - In the meanwhile, please have a look at a generic payment plan: - 1st Milestone - $X (Released Upfront) - 2nd Milestone - $X (Released after Design Phase Completion) - 3rd Milestone - $X (Released after Development Phase 1 Completion) - 4th Milestone - $X (Released after Development Phase 2 Completion) - 5th Milestone - $X (Released after Development Phase 3 Completion) Except for the 1st milestone, the payment in the remaining milestone will be equally divided.
Do you take in projects which meet your basic budget requirement? If yes, what is the minimum requirement? If no, on what minimum budget you have worked for?
The basic budget scale varies as per the requirements of the project, as defined by the client.
What is the price range (min and max) of the projects that you catered to in 2018?
Having 200+ projects delivered successfully since our inception, we served various clients for projects with a budget ranging from $5000 - $50,000 in the previous year.
Which business model do you suggest to your clients enabling them to generate revenue from mobile applications? Why?
The blend of mobile app technology & innovation leaps to take a business to the next level. Since nothing is predictable in the digital world, getting a future-ready mobile app solution is a prerequisite to keep a pace ahead in the competitive scenario. The key motive must be focused on aggregating a large client base with the introduction of a user-friendly and engaging platform/app to serve potential users. MobileCoderz reportedly highlights the significant role of premium & freemium models in upraising the revenue generation rates with better engagement. However, the success of a mobile app idea depends on several factors that are already described in the above sections.
MobileCoderz Technologies Clients & Portfolios
Key Clients
Utrack
Hyudai
P&G
Somany
Flyin
Pepsico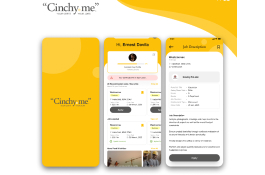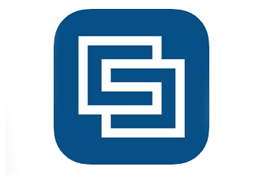 MobileCoderz Technologies Reviews
All Services
Mobile App Development
App Designing (UI/UX)
Web Development
Web Designing (UI/UX)
Relevance
Most Recent
Rating: high to low
Rating: low to high
Write a Review
Mbah-Mbole Sama
, Quality Assurance at at Sama Mbah-Mbole
Posted on Jun 24, 2020
Simply good.
Review Summary
They are able to understand ones wishes and how it translate into a functioning software.
Garima Seth
, Business Development Manager at DAX Agency
Posted on Nov 21, 2019
Thanks for the Excellent Service
Review Summary
MobileCoderz is a genuine development partner with deep skills and ethics. I am very happy with the overall result of the app that have been developed for me. My android app consists of HD graphics, neatly placed content & highly backed with solid functionality. I am highly impressed with their work & their result oriented approach. Thank you for the hard work, we look forward to work with you on our next project.
What is it about the company that you appreciate the most?
Their team effort is really appreciable.
What was it about the company that you didn't like which they should do better?
Overall they were good. Little bit of cons can be ignored.
Shaily Khandewal
, Mobile Engineer at Radiant Systems Inc.
Posted on Nov 21, 2019
Challenging, yet pleasing experience
Review Summary
It was a challenging, yet pleasing experience. They were an excellent choice and always delivered better than expected to me. They are capable as long as you are concise with what you need done. I have worked with many teams over the +10 years and MobileCoderz rank in the highest for organisation, creative thinking and best value for budget. Looking forward to working together in the future!
Harry Osborn
, Analyst at Hudson Yards New York
Posted on Sep 12, 2019
Excellent Company
Review Summary
I have been work with them with my project and i very satisfied with their work.
They're reliable, responsible and professional programmer, i will ask them to do the next project of mine.
Really great!
What is it about the company that you appreciate the most?
Reliable, Responsible, Expert Developer, Best Price
Hussam Ghaith
, Field Coordinator at AVSI Foundation
Posted on Aug 26, 2019
Positive Curiosity app
Review Summary
We decided to build an application and we searched for a great team, thankfully we find your team, they are professional, well trained, patient and so gentle
What is it about the company that you appreciate the most?
The patient and the professionalism
What was it about the company that you didn't like which they should do better?
The speed
Tim Fanning
, Assistant Basketball Coach at Maccabi Tel-Aviv Basketball Club
Posted on Jul 17, 2019
Awesome work done by the team
Review Summary
Choosing MobileCoderz Technologies is actually the best decision for me. They were completely dwelled into the key requirements of my project. They came up with the honest feedback & reviews regarding their past projects. I am impressed with their work style as I approached them specifically for the app creation and their deployment process to the App store (IOS and Andriod) was a success. The app is live now and I am thankful to them for their hardwork & commitment. Will surely recommend other businesses to opt for mobility services at MobileCoderz Technologies .
What is it about the company that you appreciate the most?
Communication skills & Dedication Towards the Work

Bassel Rabah
, Delivery & Engagement Manager at Dun & Bradstreet South Asia Middle East
Posted on Nov 20, 2018
Great Experience
Review Summary
I have worked with MobileCoders for my previous project, it was a really great experience. They were highly committed to the plan and the requirements. They have implemented the product by using the latest technology and they even helped me by adding some comments and suggestions were very helpful to the product.
ABDULLAH ALFIFI
, President at صاحب عمل حر
Posted on Nov 17, 2018
Very good company and trust
Review Summary
According to my experience very good staff professional people very quick action I hope they will success in the future
What is it about the company that you appreciate the most?
Very quick action
What was it about the company that you didn't like which they should do better?
Rajuvas parola I pray for them to be very big company

albandari alsubaie
, Co-Founder at tech up
Posted on Nov 15, 2018
A professionalism co
Review Summary
A professional company in its work And their application of the work ,
Alexandru Gabriel Holicov
, Manager at IT Syntax Group
Posted on Nov 15, 2018
Reliable and very competent
Review Summary
We are working together on a big project and we are making great progress fast. The team is very competent and knowledgeable and the code that they write is clean.
Ghassan Al Masri
, Business Analyst and Quality Assurance Officer. at SK Advisory
Posted on Nov 15, 2018
Excellent
Review Summary
Great team of professionals. Highly recommended for anyone in need of app development!
Ashok Bisht
, Business Development Executive at Quytech - Mobile App Development
Posted on Jul 17, 2018
Great Experience
Review Summary
Working with this company has been a good experience overall and provided a great result in AR solutions which we are very happy with.
Allomi LLC
, CEO at ALLOMI LLC
Posted on May 04, 2018
Excellent Team
Review Summary
Working with Mobile Coderz has been amazing! I love the level of engagement they have shown in developing my project! I love the great feedback I receive from them on how to make my product better and more efficient! They are easy to work with and have been very very helpful in more ways than one!
Richard Pajer
, Managing Director at CrushLook Ltd.
Posted on Apr 24, 2018
MobileCoderz Technologies did an amazing job for a Dating Application
Review Summary
Crushlook, which allows users to find there crush. The app uses Google location API to post crush on specific location. Once both users get connected to each other, they can chat, exchange contact details and can meet in person. MobileCoderz Technologies was involved in developing the Android/iOS application and website. The project is complete and is live on the App Store/Play Store. It took a little more time for the app to be on the app store than what was committed since the client planned to add more features and aspects to it, but it was finished within the specified budget.

What is it about the company that you appreciate the most?
I'm highly satisfied with Mobilecoderz Technologies as they took enough time in understanding the actual requirement to deliver a good quality product. I've already recommended them to my colleagues several times and continue to do so.
Avani Amore
, Photographer and Visual Artist at Avani Amore
Posted on Apr 20, 2018
A great result!
Review Summary
Working with Mobilecoderz has been a good experience overall that produced a great result which we are very happy with. Shall look forward to ongoing collaboration.
What is it about the company that you appreciate the most?
willingness to help along the way, very good response timeframes and reliability.
What was it about the company that you didn't like which they should do better?
Needs dedicated project manager who has a good business and marketing mind. That would take the whole service up a level