MSSOFTPC - Award Winning Web Development Company
Top Web and App Development Company in Meerut
Visit website
MSSOFTPC Website Designing Company in Meerut is an established and well-known company in the industry of web application development, mobile app development & digital marketing in Meerut, Delhi NCR, India. We have been offering high-quality services since the last five years to different companies from different industries as per their requirements at affordable prices. Our clients choose us as they trust on us that we will fulfill every requirement of their business which is essential for its growth.
"MSSOFTPC" provides professional website design and development services. With the help of our skilled workforce, we are able to serve you with high-quality web designing and development solutions at affordable prices. "MSSOFTPC" has a team of experts who have experience in all kinds of front-end & Back-end technologies like HTML5, CSS3, JavaScript, jQuery, Bootstrap, NodeJS, PHP, Laravel WordPress, Cakephp, Flutter, Ionic, etc. We also offer SEO & SMO services to clients so that they can get their online business growth.
We understand the importance of your business in today's world. We also know that you want to reap all the benefits of a fully functional website and a mobile app to boost your business further. That's why we make sure our clients get the best solutions available today! If you would like to learn more about our services, please don't hesitate to contact us at any time.
Our Services:-
Our Services:-
Web Designing Services
1. Web Designing
2. Web Development
3. eCommerce Development
4. Custom Web Design
5. WordPress Development
6. Responsive & Mobile-First Website
Mobile App Development Services
1. Mobile app Development
2. Android & IOS App Development
Software Development
1. Softwares Development
2. Custom Software Development
3. Hospital Softwares Development
4. School Softwares Development
Online Promotion Services
1. Digital Marketing
2. Online Promotion
3. Social Media Marketing
If you have any queries feel free to contact us. With years of experience, this company has established itself as one of the top web design firms in India. If you are looking to develop an attractive and functional website for your business or personal use, then look no further than MSSOFTPC.
Certifications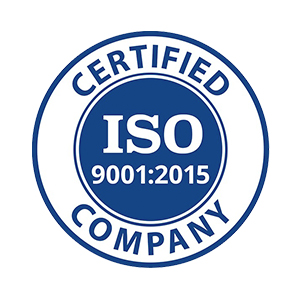 India
Ahmad Nagar, Meerut, Uttar Pradesh 250002
,
Meerut
,
Uttar Pradesh
250002
917983307149
India
New Palam Vihar
,
Gurugram
,
Haryana
122017
8899191620
Focus Areas
Service Focus
30%
10%
10%
10%
10%
10%
10%
10%
Mobile App Development
Web Development
Software Development
App Designing (UI/UX)
Web Designing (UI/UX)
MSSOFTPC - Award Winning Web Development Company Reviews