MWDN Ltd.
Dedicated teams, Remote R&D, Software Development
Visit website
We are a software development company with development centers in Ukraine. We help early-stage startups to build awesome products and raised investments as well as cooperate with companies from Fortune 500 list and reducing a development cost with the help of providing excellent talents - Dedicated/Extended teams and full cycle of R&D support.
Certifications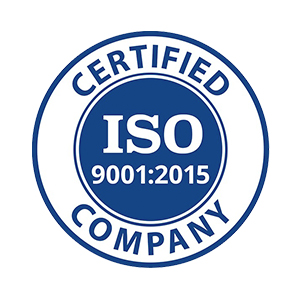 Ukraine
Gulliver Business Center, Tower B. 1a Sportyvna Square
,
Kyiv
,
kyiv
123456
+38 (067) 804 23 57
Ukraine
Serpovaya 4 st
,
Kharkiv
,
Kharkiv
61000
+38 (067) 804 23 57
Focus Areas
Service Focus
Mobile App Development
Web Designing (UI/UX)
IT Services
Web Development
Software Development
Client Focus
Small Business
Medium Business
Large Business
MWDN Ltd. Executive Interview
Visit Profile
Please introduce your company and give a brief about your role within the company?
MWDN Ltd. was created in 2002 as a software development house for healthcare vendor and later expanded its business to build team extensions and RnDcenters for startups and enterprise companies of different profiles that require experts and professionals to help to build innovative products. Currently, MWDN has more than 80 team members working for about 12 different customers from Germany, Israel, and the United States. MWDN is located in the two largest cities in Ukraine – Kyiv, and Kharkiv.
As the CEO of MWDN, my first task is to make sure that both customers and our employees are satisfied by providing the maximum transparency in our company's processes. Leading sales, marketing and making sure that the business goals of the company are reached, are also a part of my activities.
What was the idea behind starting this organization?
The idea can be transformed into a successful product only if you have a strong team. For a long time, many companies all over the world are suffering trying to find perfect team members and even need to relocate them from other countries. But sooner or later any company understands all the pros of another approach - opening an office abroad. But in reality, if you need a team of less than 20-30 employees - it makes sense to build your RnD center based on the company such as MWDN. In this case, MWDN is completely responsible for hiring and HR process, operations, and accounting, etc. I can foresee that we should expect more and more companies using this kind of services.
What is your company's business model–in house team or third party vendors/ outsourcing?
All our employees are located in our offices in the two largest cities in Ukraine – Kyiv, and Kharkiv. We do use third party vendors if our customers require some on-demand part-time services such as DevOps or some expertise that we do not have in-house.
How is your business model beneficial from a value addition perspective to the clients compared to other companies' models?
The main difference in our approach is transparency. We prefer to share as many details with both team members and the customers as possible to make sure we do not have any misunderstanding in our future cooperation. Our business model is very straightforward and allows us not to hide anything and make sure that in the same time our team members get compatible within the market salary and in the same time our customers save costs on hiring the team members abroad with us.
What industries do you generally cater to? Are your customers repetitive?
Our customers come from different industries, but all of them have one thing in common– need of experts in specific areas. While working with few quite famous companies, we got significant expertise in the transportation field including on-demand taxi services, fleet management, and cargo security. We have built several messengers and social platforms, and our healthcare expertise includes radiology and cardiology fields. Every year we gain new experience while working on new ideas that come from our new customers.
Mention the objectives or the parameters critical in determining the time frame of developing a web app.
Estimating time frames is one of the most complicated parts of any project planning. There are dozens of books written on this matter, and still, experts do not have the exact steps on how to do that precisely. Most of them agree that one of the objectives is the experience of the team members on similar projects and the ability to analyze the complexity of specific parts and predict the risks. From our experience agile approach of software development also helps to increase transparency, predict the risks, and react to the changes in the scope proactively.
How much effort in terms of time goes into developing the frontend and backend of a web app?
Nowadays more and more giants like Amazon and Google come with their solutions that allow developing new web applications without the need to develop the backend. We believe that it's indeed a perfect way to prototype your product and have the very first version very fast. But even while later you may need to work on the backend, amount of work on the frontend is usually more than on the backend since that's the way you interact with the end user and user experience dramatically depends on the performance, general look, and feel and quality of the design and development of the front part.
What are the key parameters to be considered before selecting the right platform for a web application?
Almost every year there are some trends in web development but generally, here are the main objectives you should think about while deciding on the technologies to be used:
- The number of software developers available in the market now and in the nearest future to support your web application. Also, it's important to mention that the cost of different experts also varies dramatically.
- For the frontend part currently, there are two main platforms from two software giants - Angular from Google and React from Facebook. While a few years ago there were pros and cons for both of them and there was no clear leader, right now 90% of the new customers decide to move forward with React.
- Node.js is the most popular backend technology currently for the latest products. One of the main benefits of having it is that more and more software developers become "full stack" having Node.js as the backend language. In this case, you will be able to use the same person to work on both frontend and backend.
Which platform and technologies do you prefer to use in development of your web apps?
Since MWDN has been working for more than 16 years, we have experience with a wide range of technologies including Microsoft stack (.NET), PHP, Python, Ruby, and Node.js. Based on our experience, Node.js and Python are becoming leaders as of 2019.
Do you offer website design templates or customised website design, and do you have a responsive website design?
Our team provides fully custom design developed by our UI/UX expert based on the customer's preferences. We prefer not to use a design template because we believe that any product should have a unique look and feel and every small detail is essential.
Which Content Management System do you prefer to use (Wordpress, Joomla, Drupal etc)?
We have experience with several CMS and are sure that each one has benefits and key features. There are no clear leaders in the market right now, but as a software development house, we prefer WordPress since we believe that it's the most mature one.
Do you provide website maintenance services?
Any project we work on has the free bug fix period and only after it's completed we offer the paid maintenance service that may include 24/7 support, adding new functionality, bug fixing, migration to the new versions, etc.
What are the key factors that you consider before deciding the cost of a web application?
Depends on the type of project.
What kind of payment structure do you follow to bill your clients? Is it Pay per Feature, Fixed Cost, Pay per Milestone (could be in phases, months, versions etc.)
MWDN has experience with different payment structures, and usually, the one to select is the decision based on the customer. From our experience, the most common one is the monthly payment for the amount for work done during this month. It allows the customer to monitor progress and expenses and also to split the large payments to parts.
Do you take in projects which meet your basic budget requirement? If yes, what is the minimum requirement? If no, on what minimum budget you have worked for?
We do select the projects starting from 10000USD.
What is the price range (min and max) of the projects that you catered to in2018?
The smallest one was 15000USD, and the largest one we had in 2018 was 220000USD.
Kindly share your feedback on how GoodFirms has been doing so far in increasing your visibility among potential clients.
We believe that such aggregators as GoodFirms really help other companies to find each and have heard several good feedbacks from our existing customers about it.
MWDN Ltd. Reviews
All Services
Mobile App Development
Web Development
Software Development
Relevance
Most Recent
Rating: high to low
Rating: low to high
Write a Review
Zeev Waks
, Employee at DocNote
Posted on Dec 05, 2019
A Reliable Software Developer
Dimitri Gärtner
, Founder at FRAMEN GmbH
Posted on Nov 04, 2019
Professionall and relyable
Review Summary
We are working with MWDN for frontend development since August 2018. We had in total two developers and the quality and rates are very good. The onboarding is fast responses are always within 24h or less. They screen for good candidates and also have a good working setup for the developers. The people are always in time and also very responsive on requirements. Please to work and growth together for future projects

Eyal Bar - Noy
, VP Engineering at RedKix
Posted on Oct 30, 2019
an off shore company to count on
Review Summary
working with MWDN for almost 4 years. know the quality service they supply.
know I can count on them to manage my remote team and to do their best to meet my needs.
keep on the great work !
What is it about the company that you appreciate the most?
trust & confidence which i can count on
What was it about the company that you didn't like which they should do better?
provide more candidates on urgent times :)
Isaac Saft
, Founder & CEO at VATBox
Posted on Jan 25, 2018
Web development
What was the project name that you have worked with MWDN Ltd.?
Web Development
Sharon Viente
, Co Founder and CTO at Better Chains
Posted on Jan 10, 2018
Working with MWDN
Review Summary
MWDN has a great team of developers and managers. We used various services, from back-end, front end and application development and were very satisfied with the timelines, work ethics and quality of work.
Netanel Mohoni
, CEO at VIDOO Media
Posted on Jan 09, 2018
MWDN < > VIDOO
Review Summary
MWDN is one of the best subcontractors that we're working with.
dev team are experts, and management team are flexible and opportunity creators.

definitely the right choice.

Netanel Mohoni,

CEO, VIDOO
Ariel Velikovsky
, CTO and co-founder at SpeakingPal
Posted on May 03, 2017
Mobile development
Review Summary
We hired MWDN for an outsourced mobile development project. They have handled this in a very professional way. Communication was clear, deliverables received on time and overall quality was very good. Would definitely hire them again.