Napollo Software Design L.L.C
The Website Management Company
Visit website
Experience quick turnarounds with our expert team, dedicated to swiftly resolving any issues your website may encounter. Our creative teams are skilled at giving your website a captivating and eye-catching appearance. With our SEO optimization strategies, we can drive substantial traffic to your site. Additionally, our conversion optimization techniques ensure that the traffic is effectively converted into valuable customers. Let us handle your website management so that you can focus on what truly matters to your business.
Certifications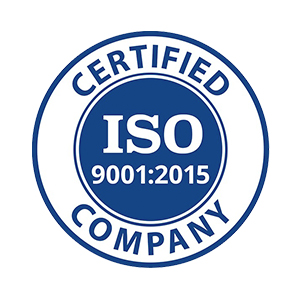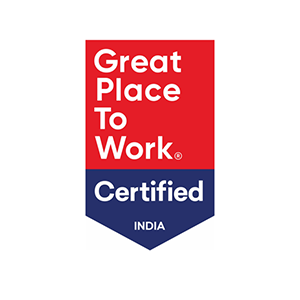 United States
420 Lexington Ave Suite 300
,
NYC
,
New York
10170
+1 212-213-7866
Focus Areas
Service Focus
20%
10%
10%
10%
10%
10%
10%
10%
10%
Big Data & BI
Mobile App Development
Web Development
Software Development
Web Designing (UI/UX)
Client Focus
Small Business
Medium Business
Large Business
Napollo Software Design L.L.C Executive Interview
Visit Profile
Kindly share your feedback on how GoodFirms has been doing so far in increasing your visibility among potential clients.
GoodFirms is actually making it easy for the customers and businesses to find reliable firms for their requirements. Technology is a very tricky area and it is really really hard to distinguish between Good and Bad firms at this time. With a robust platform and good feedback system, GoodFirms is helping and saving millions of dollars and hassle for businesses. Once you are stuck with a company not knowing the full competency, it is already very late before you know you made the wrong decision. GoodFirms is actually saving Money and Hassle for a lot of businesses.
Please introduce your company and give a brief about your role within the organization.
Napollo Software Design is an American Technology Company providing expert services in the field of Technology Consulting, Digital Services & Software Development with operating offices in New York, Dubai & Islamabad. Napollo is among the Top Tier Tech companies with advanced expertise provided by Ph.D.'s in Computer Science from world-renowned universities & experienced professionals from international tech giants.
What is the story behind starting this company?
Napollo believes in the power of technology to change the way we live and see things. Our leadership always believed that technology could save lives, improve lifestyle and bring ease to how humanity operates. With this vision to contribute to society, Napollo has started its operations from New York that later expanded to Europe, Middle East, South Asia, and the Asia Pacific.
What are your company's business model–in house team or third party vendors/ outsourcing?
Napollo currently has In-house 4 operating offices with direct staff in New York, Dubai, Islamabad & Lahore. 90% of the software engineers are working from Islamabad through a joint collaboration with Top IT University in Islamabad leveraging the Top talent directly from Universities. The remaining 10% of Staff is located in different regional offices in New York, Dubai & Lahore. 100% of digital & creative teams are In-house based in Dubai Office leveraging the best and affordable talent from low-cost countries. Core strategy and leadership teams are based out of New York Head Quarter.
How does your company differentiate itself from the competition?
Our strength in designing a business strategy for our clients before development through our IN-house team of business consultants to give financial value in each development we do. This sets us apart which 97% of tech companies can't deliver as they focus on technology development mainly. We commit quantified financial results that most companies are hesitant to commit as they commit development does not dollar value. Our Technology leaders are Ph.D.'s in computer science means best in academics and over 20years working experience means full knowledge of developed and developing markets. Our experience is not limited to a niche as we have hands-on practical experience in each industry. Our strength is not only in mature technologies but we are also customizing new technologies to deliver a high level of cost efficiencies for our clients. We understand technology by the concept and not by the book.
What industries do you generally cater to? Are your customers repetitive? If yes, what ratio of clients has been repetitive to you?
Healthcare, Telecommunication, Real Estate, Fashion, E-commerce, Manufacturing Industries, Fin-tech, Service Sector & many others.

30% of our customers are repetitive since we enable them fully after the development to reduce their overheads and 70% of our clients are always new.
Please share some of the services that you offer for which clients approach you the most for?
Mobile & Web Application Services
Augmented & Virtual Reality development & deployment
Customer Experience (UX & UI)
Corporate Branding
Digital Marketing& Social Media Management
Skill Outsourcing
Technology Consulting
Technology Innovation
Artificial Intelligence
What is your customer satisfaction rate according to you? What steps do you take to cater to your customer's needs and requirements?
We are known for our speedy response and result-oriented approach. Our satisfaction rate in all big platforms is 4.95/5.0. Our account managers are available 24/7 for our clients. Our Communication channels, flexibility to cater to changes and transparent approach build a high level of trust in our clients.
What kind of support system do you offer to your clients for catering to their queries and issues?
We use Dedicated Phone Number, Whatsapp, Skype, and Basecamp as communication tools as our clients feel them easy to operate and stay in touch all the time with the teams.
What kind of payment structure do you follow to bill your clients? Is it Pay per Feature, Fixed Cost, Pay per Milestone (could be in phases, months, versions etc.)
Our payment plans are flexible as per our client's needs. We work with per hour, per milestone, monthly retainer, staff augmentation, and per scope models.
Do you take in projects which meet your basic budget requirement? If yes, what is the minimum requirement? If no, on what minimum budget you have worked for?
Technology is expensive however our in-house development model is based in Low-cost countries and working with different projects& technologies. This gives us the luxury to accommodate any type of budget. We have worked from $10K/contract to $10million/contract value so far.
What is the price range (min and max) of the projects that you catered to in 2020?
The minimum we have worked with $10K and max is over 6million dollar in 2020.
Where do you see your company in the next 10 years?
We will be among the Top 10 names in the Technology world and well known for our reliable service.
Napollo Software Design L.L.C Clients & Portfolios
Key Clients
Members Only
The Varsity
Scheimpflug
Drink Renude
Eduopenings
Napollo Software Design L.L.C Reviews
All Services
Software Development
Web Designing (UI/UX)
Digital Marketing
Mobile App Development
Web Development
Relevance
Most Recent
Rating: high to low
Rating: low to high
Write a Review
Daria Zavialova
, Project Office Manager at at INEED.CHAT
Posted on Mar 10, 2021
Consultation on our product (app dev platform)
Review Summary
We plan to launch our product at the USA market, that is why we needed a specialist who could direct us and give an opinion about our platform and how it is represented - to figure out gaps in the product, get expert consultation and take advice. We were really impressed by the level of professionalism and the knowledge about app development marketing. Thank you!
Experts in all areas
Review Summary
They were super fast in understanding the full requirements and getting upto speed. Delivered before time and as per my expectations
Napollo Sofrware Design provide quality work
Review Summary
I am happy with the team and what they are developing based on my requirements. I've been working with Napollo for more than a year and so far my experience is wow.

Their Professionalism, project management, punctuality, weekly and monthly sync-up meeting, experience in software development, mobile app development, web-portal development, ERP solutions, AI, Blockchain is great. The CTO is well experienced and he is a professor of a well-known technology university so imagine they are always on top of the new technology.

I love their brainstorming session as I learn a lot from those sessions.

If you need the right software development company with the best quality then go with Napollo Software Design LLC as they are Amazon or IT and provide all the services starting from Business strategy, Project planing, Scoping, development (website, mobile app, software, ERP solutions, etc), digital marketing, social media management, back-office services, telesales, and many more

get in touch with them by visiting their website: www.napollo.ae or www.napollo.us
What is it about the company that you appreciate the most?
Professionalism and Experience
What was it about the company that you didn't like which they should do better?
Price :( They provide quality but charge the price as per their work, I don't mind as I am getting what I need and I am very satisfied with the work)
High quality work
Review Summary
Our group struggled a lot to find a reliable IT company to manage our end to end digital work. We met Napollo Software Design through reference and after working initially for basic website design and social media management, we have now given 100% of our digital work to Napollo. They are by far the best web development company in dubai and managing our digital marketing services in dubai. They are now dealing with our ERP and CRM deployment for our 6 enterprises. Recommended to all who are looking for high quality IT work.
What is it about the company that you appreciate the most?
High skilled teams. From designers to developers all are fast and understands the full business picture.
What was it about the company that you didn't like which they should do better?
Sometime pushy to get the response on tasks they need feedback or approval.
Thank you Napollo!
Review Summary
As, we were looking for a web development agency to build our company website, we found Napollo through google. I should also mention that people at Napollo are super professional and supportive.

On every level, team Napollo exceeded our expectations. We needed our website in a short period of time and Napollo had our site up way before the target launch.

From start to finish, they were very accessible, patient, and covered every detail with excellence. As well as our staff also received high-quality training to enable us to properly manage our website. I would highly recommend them to others!
What is it about the company that you appreciate the most?
Their excellent communication and support plus the way they engage their clients is super professional, last but not least 100% work delivery.
Paul Draper
, CEO-Creative Director at 7th World creative
Posted on May 10, 2019
Napollo Software - Excellent International Source for Coding and Application Design
Review Summary
Napollo Software Design is an excellent group of dedicated pros who are experienced in PHP, WordPress, Magento,, and application design for web and handheld, etc.
Not only that, coordination and coordination is well above average for this international company.
Paul W. Draper, CEO, the Seventh World | creative group
What is it about the company that you appreciate the most?
They are a friendly, personable, conscientious group of pros.
What was it about the company that you didn't like which they should do better?
They could add more services, because they seem to excel at everything they do!
Ryan Henri
, Senior Account Manager at HTML Pro
Posted on Jan 07, 2019
Healthcare Software App development
Review Summary
We used Napollo Software Design in Dubai for developing a Mobile App and iPAD app to automate our healthcare operations. They did the great job as the outcome was smooth app with transitions and modern in look. Team was professional and quick in responses. Recommended.
What is it about the company that you appreciate the most?
Quick in Response. Experts in what they do. Healthcare System and Domain Knowledge. Organized System.
What was it about the company that you didn't like which they should do better?
The Firm seems pretty big. Probably the hierarchies system is vast to understand but overall no big deal. Happy with the outcome.