Navtech
TOP & BEST MOBILE APP DEVELOPMENT COMPANIES - 2019
Visit website
Navtech is well known to be one of the Best Mobile App Development Company USA, of this world since 2013. We always keep running with a bundle of youthful and energetic software designers. Our with a vision to deliver secure and cost-effective solutions for public, private and hybrid cloud services. Our solutions enable our customers to harbor the benefits of a cloud platform without compromising its agility and efficiency. We transform creative ideas into innovative panaceas which enable our clients to witness a remarkable experience.
Our Mission
We are endorsed with a simple, but challenging mission: To make every tomorrow of our clients; a better today. We have employed some ingenious, goal-oriented and passionate people to complete our mission.
Our People
Navtech is lead by a competent team who are well-versed in the cloud, , and other technology areas. We enjoy working with each other. There are no boundaries as to how we look. Only the work matters. Every single member of our organization is passionate about simplifying the life of our clients. We take pride in offering an experience that digs a smile on our client's faces.
Why us?
The strategy of our company boils down to one ground rule: Our success depends on your success. We are inclined towards working with individuals and organizations that have aspiring missions. We try to improve our industry by sharing what we learn. Over the years, we have established ourselves as a trustworthy consultant by extending excellent service to our clients.
Certifications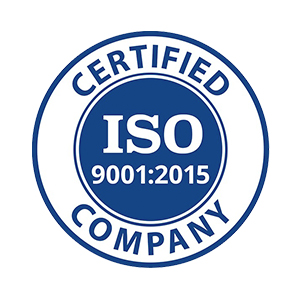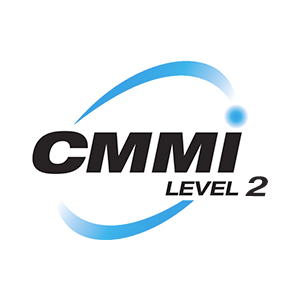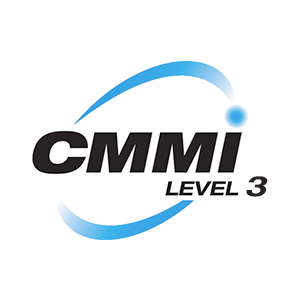 India
9G, 9th Floor, 2-48/5/6 Vaishnavi Cynosure, Opp: Urdu University Road, Gachibowli
,
Hyderabad
,
Telangana
500032
6305810696
United States
12231 178th place N.E
,
Redmond
,
Washington
98052
+1 (206) 201-2626
Focus Areas
Service Focus
Mobile App Development
Web Development
E-commerce Development
Cloud Computing Services
Software Development
Client Focus
Small Business
Medium Business
Large Business
Navtech Executive Interview
Visit Profile
Please introduce your company and give a brief about your role within the organization.
Navtech is an IT and technology solutions provider and our areas of focus are end-to-end application development, cloud infrastructure management & DevOps. By providing efficient solutions for our customers, we have established Trust, Transparency and are always committed to the success of our customers, suppliers, and partners. I am the founder and Managing Director of the company.
What is the story behind starting this company?
When Navtech first started its journey, the public cloud was a relatively new concept and the adoption of the public cloud was in its infancy. Navtech was founded to increase public cloud adoption and build cloud-first solutions which become trend-setting platforms of the future.
What are your company's business model–in house team or third party vendors/ outsourcing?
We deliver to our Clients globally from our state-of-the-art design and development centers in Seattle, Hyderabad, and Pune. We have secured delivery center's that are built with required security and regulatory requirements and operates exclusive teams for clients in the US, UK, and across the world.
How does your company differentiate itself from the competition?
Our company strives to innovate and push technology and service boundaries to provide best-in-class technology solutions to our clients at scale. We work with our customers as a partner, not as a vendor, and being customer-centric and transparent has been key to our success. We have also been investing in the emerging needs of our customers in advance to be well-positioned to serve their technology needs.
What industries do you generally cater to? Are your customers repetitive? If yes, what ratio of clients has been repetitive to you?
We serve clients from various Industries and our solutions are focused to solve the technology needs of customers from different backgrounds. We have been helping some of the major clients in Media and Entertainment, Fintech, Retail, Health, and Fitness. Our teams have single-handedly transformed the businesses of our clients and hence we have strong customer loyalty which has been the backbone of our growth story and we are proud to say that we have a 95%+ customer retention rate.
Please share some of the services that you offer for which clients approach you the most for?
End to End Application Development, Cloud Infrastructure Management, and DevOps are some of the services that clients approach most owing to the deep expertise and we have strong expertise in Mobile frameworks - iOS SDK, Android SDK, React Native, Flutter, and Backend technologies - .NET, Node JS, Ruby on Rails, SpringBoot, Laravel/PHP and Angular, ReactJS, VueJS in Frontend technologies.
What is your customer satisfaction rate according to you? What steps do you take to cater to your customer's needs and requirements?
Our company strives hard and becomes a partner not a vendor for our Customers in line with our vision to become one of the 'Best Customer-centric technology solutions providers'. We see Customer Satisfaction above the industry average as we take periodic feedback and conduct surveys at different levels of our Client's teams to ensure we exceed their expectations at all times.
What kind of support system do you offer to your clients for catering to their queries and issues?
We recommend well-organized and integrated teams that will work closely with our customers and agree upon the Team structure to suit the project requirements. We mostly work on Agile methodology and there are Daily Stand-ups and dedicated collaboration channels for customers to share their questions/ clarifications/ feedback. We also provide ticketing systems with industry-standard SLAs for support and resolution.
What kind of payment structure do you follow to bill your clients? Is it Pay per Feature, Fixed Cost, Pay per Milestone (could be in phases, months, versions etc.)
Our pricing models are tailored to suit the customer's requirements and are flexible based on the customer's project needs whether they are looking at Fixed Cost (Client has a defined scope of work and looking for a partner to completely own and deliver) and T&M (Time and Material) wherein customers requirements are still evolving and they need us to be flexible in serving their requirements and scale up teams/ development in a phased manner.
Do you take in projects which meet your basic budget requirement? If yes, what is the minimum requirement? If not, on what minimum budget you have worked for?
We help our customers with their requirements and also believe in fostering the relationship with our Clients by providing our expertise and thought leadership. Our minimum budget requirement is $2500 per month but we do advise our Client's to look at the MVP model to start with a minimum scope that can yield tangible results for them.
What is the price range (min and max) of the projects that you catered to in 2020?
The Minimum was $30,000 per annum and the Maximum is $3 million per annum.
Where do you see your company in the next 10 years?
We intend to become the world's best customer-centric services company, where a business of any size can have the best technology developed using Navtech, which creates great value to their users. We wish to be a big contributor to the future world of machine learning, Artificial Intelligence and Blockchain.
Navtech Clients & Portfolios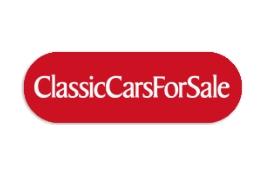 Navtech Reviews
All Services
Mobile App Development
App Designing (UI/UX)
Relevance
Most Recent
Rating: high to low
Rating: low to high
Write a Review
Experience with Navtech
Review Summary
I've worked with Navtech on several projects over the past 5 years. Each experience has been very good and I feel fortunate that I found them early on. Communication with their team was excellent and they were very patient when aspects of the project changed. I have great confidence in their ability and look forward to working with them again on future projects.
What is it about the company that you appreciate the most?
Great breadth of architectural knowledge and AWS solutions.
What was it about the company that you didn't like which they should do better?
I was pleased with all aspects of their work.
Rank Evolve
, Digital Marketer at Rankevolve
Posted on Dec 05, 2018
Excellence of Web App Development Services
Review Summary
Navtech is one of the Best Web Development Company that I have worked with. I approached them for a merger project of developing a website for my business. All I had in hand was an idea. The friendly experts at Navtech transformed my idea into a lucrative business solution. These guys start by understanding your requirements, after which, they work diligently; eliminating every bottleneck to achieve the end goal. They developed my website in a lucid, interactive way with stupendous on-page SEO standards. I don't know how, but Navtech has assembled an excellent package of developers, designers, client coordinators, supervisors at one place. From Mobile App Development Services to Cloud Migration Services & beyond, they provide a single pane of glass offering almost every Software Development Solution for small or large scale enterprises. I had a wonderful experience working with Navtech and would like to work with them in future as well.
What is it about the company that you appreciate the most?
I had a wonderful experience working with Navtech and would like to work with them in future as well.
What was it about the company that you didn't like which they should do better?
Nothing
Company Response
Navtech
A positive feedback does justice to all the hard work invested. Thank you. We're glad that you're happy with our service.
Posted on Dec 05, 2018
Akanksha Upadhyay
, Test Engineer at Cigniti Technologies
Posted on Dec 04, 2018
Best Mobile App Development Company
Review Summary
Building robust, high-quality mobile applications is a daunting task. Finding the right company to help you with that, is an even more daunting task. I was fortunate to stumble across this company called Navtech. It is no exaggeration when I say that Navtech is the best Mobile App Development Company that I have worked with so far. They helped me build an application that had a stunning design and an innovative interface. Their experts are technically proficient in the underlying technologies of iOS & Android App Development. They are clear and also straightforward in communicating business. They even educated me about how my business would prosper if I migrated my assets to a cloud platform with the help of their Cloud Migration Services. All the employees at Navtech are friendly and technologically sound. It's not common that you come across someone who will go above & beyond so that you implement the right solution. So, if you are someone who is looking for a company that offers top-notch mobile app development, web development or Cloud Computing Services, Navtech is an excellent place to start with. I look forward to working with Navtech again especially for moving my business to the cloud.
What is it about the company that you appreciate the most?
They even educated me about how my business would prosper if I migrated my assets to a cloud platform with the help of their Cloud Migration Services.
What was it about the company that you didn't like which they should do better?
Everything is perfect.
Company Response
Navtech
Feedbacks are what let us improve. Thank you for your time & interest in sharing your feedback with us.
Posted on Dec 04, 2018
One of the Best Cloud Migration Services Provider
Review Summary
Cloud migration is a complex task and requires experience for execution. Because, if you migrate to the cloud without proper planning, then you would regret it. We are an organization that wants to increase their business. "Who can help us with migration?" was the million dollar quest we began. After a lot of online research, we finally approached Navtech, a leading Cloud Migration Services provider. Our search finally paid off, owing to the efforts of their experts. They started with a detailed assessment of our existing environment. Next was the planning phase in which they segregated the assets that were apt for migration. Later, they chose a cloud platform suitable for our assets and executed the daunting task of migration with phenomenal simplicity. Their diverse expertise in delivering Cloud Computing Services was a sight to behold. They helped us to successfully migrate to the cloud with minimal impact on our business. Not just cloud, these guys also provide top-class Web App Development Services for small & large-scale enterprises globally. I know a competent partner when I see one. It is hard to find a company that delivers experienced & effective solutions and we were fortunate to partner with Navtech. Finding professionals is not common in today's world, but at Navtech you can find many such people. Therefore, if you are on a quest for a leading Mobile App Development Company or a cloud solution provider, then I suggest you start with Navtech.
What is it about the company that you appreciate the most?
Their friendly nature coupled with diverse expertise in underlying technologies is what impressed me the most. They are expert in handling client requirements and are available 24/7.
What was it about the company that you didn't like which they should do better?
I haven't found anything negative about this company that is worth pointing out.
Company Response
Navtech
Time is a valuable asset. Thank you for sharing that asset with us to provide your feedback. We really appreciate it.
Posted on Dec 04, 2018
william jack
, Digital Marketing Specialist at Free-Lancer
Posted on Nov 29, 2018
Excellent Web App Development Services
Review Summary
If you are looking for a company that understands your requirements and provides outstanding technological solutions, then I would recommend Navtech as a sterling choice. I had my doubts when I first approached them for developing a web application, but they surpassed my doubts and expectations with their service. As a leading Web App Development Company, they promise to deliver an impeccable experience to their clients and they work hard to keep up their promise. Every employee at Navtech is friendly with their clients, skilled in their field and diligent in their work. Their service inventory ranges from web App to Hybrid App Development, cloud migration to Cloud Advisory Services;& beyond. These guys really left me with an everlasting smile on my face and I am looking forward to working with them again.
What is it about the company that you appreciate the most?
First and Foremost, I was impressed with the technical proficiency in Web App Development Services and the friendly nature of their employees. Understanding your requirements and exceeding your expectations is not something you see every day. I have seen the level of dedication and enthusiasm with which they worked on the project. They give an estimated time for the project completion and delivered the end results before time. The overall experience with this company was very professional from the commencement of the project till the end.
What was it about the company that you didn't like which they should do better?
There isn't much I can say, but one thing I would recommend the company to improve is interpersonal communication.
Company Response
Navtech
Thank you so much for taking time and writing your valuable feedback. We will do our best to live up to your expectations.
Posted on Nov 29, 2018