Rocket Systems
Web and Mobile Application Development Company
Visit website
We're a global full-service software engineering company making success stories for over 4 years and helping visionary companies emphasize their strengths and elevate their brands.
What we do
We take great care to match our technical approach to our clients' visions and develop scalable and maintainable code bases as we are obsessed with code quality. We choose the best tech solutions to build a secure, stable digital product that delivers exceptional user experience.
How we make IT work
We have specialists in all fields and technologies. Based on the technical and business requirements of the project we suggest the best-suited technology tailored to that particular project.
Approach - We select the approach most suited for the situation.
Team - A self organized team with an agile mindset.
Communication - We are transparent with our partners about costs, deadlines, about everything.
Delivery - We strictly follow the deadlines and do our best to provide deliverables on time.
Our service and solution list includes but is not limited to:
Web development - We create beautiful, fast and secure web applications tailored exclusively for your business goals.

Mobile development - We build mobile & web apps that people love. We help to improve app quality and performance.

QA - Prevent mistakes and defects in manufactured products and avoid problems when delivering products or services to customers.

UX/UI Design - We create positive impact through exceptional design that your users will love.

WEB Analytics - Measurement, collection, analysis, and reporting of web data to understand and optimize web usage, as well as improve the user's experience.

Consultancy - Being more than 10 years in software development, we have established the skill of foreseeing even potential issues the customers don't have any idea about.
Please contact us if you have a project in mind or you are simply looking for a tech team to join your current projects!
Armenia
Mamikonyants 48
,
Yerevan
,
Yerevan
0062
+37441330335
United States
1401 21st ST, STE R
,
Sacramento
,
California
95811
Focus Areas
Service Focus
40%
20%
10%
10%
10%
5%
5%
Software Development
Mobile App Development
Web Development
E-commerce Development
IT Services
Rocket Systems Clients & Portfolios
Key Clients
Coreis
Zevs
Apoint
Medix
Armroom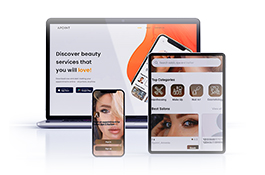 Rocket Systems Reviews
Relevance
Most Recent
Rating: high to low
Rating: low to high
Write a Review
Hani Elgharabawi
, Chief Executive Officer at Loxala
Posted 7 months ago
Experience Excellence: Design and Development Delivered with Professional Care and Expertise
Review Summary
I want to express my deepest gratitude to Garik (CEO), Karine (Business Development Manager), Inna (Project Manager), and Milena (Designer) for exceeding expectations with their design and development work. Their professionalism and expertise have enabled me to experience exceptional project results continuously. I am sincerely thankful for their hard work and dedication, making this team an absolute pleasure to work with. I am genuinely grateful for their exemplary contributions and the right level of service they have provided.
What was the project name that you have worked with Rocket Systems?
loxala.com is a professional freelance platform providing opportunities for freelancers to showcase their skills and find work.
Describe your project in brief
Loxala is an innovative platform that seeks to revolutionize the freelancer-client relationship to create a better future for the work marketplace. We offer a unique method to enhance our users' career opportunities and skills, facilitate collaboration, communication, and creative thinking, and provide the highest quality trend-setting freelance services. Our vision is to build a platform that enables customers to connect with the most highly-skilled professionals easily, create beneficial influence on the international working environment, and allow freelancers to increase their chances of success and reach their goals. By doing this, we aim to help our users achieve their goals and secure a brighter future.
What is it about the company that you appreciate the most?
They were incredibly professional with me, accommodating my numerous requests without hesitation.
What was it about the company that you didn't like which they should do better?
There is nothing more I need - they do exactly what I need!