Rootsquare Technologies
Make your imagination a reality
Visit website
Rootsquare Technologies (RST) is a most rapidly growing, innovative IT Services & Consulting company, providing consulting, development & maintenance covering Information Technology, Software development, System Integration & Custom Applications development through its offshore, onsite & dedicated delivery teams and is driven by domain expertise, commitment and Client's fulfillment. Today, RST has diversified portfolio serving around the global customers with a highly experienced technical and functional team.
RST has more than 30 worldwide satisfied customers with diversified technology's and provides services to start-ups, mid-sized and multi-billion dollar companies across APAC, US, UK / Europe, and the Middle East.
Our core competency is in building client-dedicated "Extended Teams" in India that consistently deliver quality services and, in due course, become seamless extensions of the client's teams, delivering clear competitive advantage beyond traditional cost efficiencies.
With an in house team of approx. 40 associates in most demanding technology spheres enable RST to fulfill the customer aspiration with utter commitments. We have associate partner companies, responsible for supplying resources as and when needed and with an agreement, we always keep a bench strength of 8 associates to adequately ramp up in a shorter span of time. We align our internal processes and methodologies completely oriented to Client requirements and businesses. Through our comprehensive consulting & management expertise, innovative problem-solving methods and timely delivery which enable ideal partnership for an array of IT services.
Malaysia
Sunway Mas Commercial Center
,
Petaling Jaya
,
Selangor
47301
Focus Areas
Service Focus
Mobile App Development
Web Development
Software Development
IoT Development
Rootsquare Technologies Clients & Portfolios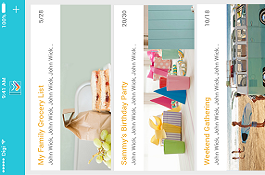 Rootsquare Technologies Reviews
All Services
Software Development
Relevance
Most Recent
Rating: high to low
Rating: low to high
Write a Review
Giuseppe Marie
, Product Head at Alcan
Posted on Mar 04, 2019
Very flexible, professional, great business acumen for fast-paced product develpment and delivery
Review Summary
I'm the product head that is developing a technology based e-procurement system to bring transparency, actionability, and efficiency to the mostly opaque market of tendering and help companies to find out vendor/supplier for their procurement department needs. We wanted to create a unified, intuitive and efficient way for buyers to release RFx (RFI, RFP, RFQ etc) events to open up a world of e-procurement opportunity. We were looking for a partner to help us develop a new platform.

I came to them with a basic concept of what we wanted to accomplish and they helped me turn it into a usable product. They designed the interface and produced the mock-ups, overseeing every detail of the UX / UI. Rootsquare Technologies provides server support, Staging & Production Deployment, DFD / SRS / TSD Creation UI design, product development and QA testing.

Then, they developed the complete stack of a Linux Laravel Cloud-based SAS Platform that has a central server matching the interests of buyers and sellers. Unlike other vendors, Rootsquare operates with a high level of efficiency, transparency, domain expertise and responsiveness. Rootsquare Technologies features a self-starting team that regularly meets deadlines and delivers smart digital solutions. They offer reliable service at a reasonable price, which has prompted further collaboration. They delivered the product with minimal bugs and continue to respond to issues and make updates quickly. Their attentiveness to client needs and ability to deliver truly sets them apart. The product is going through beta testing and the feedback has been very favorable. Highly-skilled and experienced, Rootsquare went above and beyond to meet all needs, while their ability to handle a changing scope of work and respond quickly despite the time difference earned them trust.
What is it about the company that you appreciate the most?
Continuous involvement for domain knowledge, requirement discussions, flexibility and how they continually find solutions to our ever growing needs and wants.
What was it about the company that you didn't like which they should do better?
Sometimes time zone difference of their customer. I'll advise to enhance their support based on customer timezone
Company Response
Rootsquare Technologies
Hi Giuseppe, Your feedback most valued to us. Thank you very much for submitting a review for our engagement and collaboration with you. We hope to have our trusted relationship for long-term and will definitely work-out on timezone difference problem.
Posted on Mar 04, 2019