Rootstrap, Inc.
Outcome-driven development. At any scale.
Visit website
At Rootstrap, we help enterprises scale people, processes, and products through outcome-driven development.
We choose projects upon which we can make an impact and measure our own success by the success of our clients. Companies like Disney, Salesforce, Google, Spotify and MasterClass have trusted us to build innovative solutions to their most challenging business problems.
Rootstrap is powered by the desire to do what is best for our clients. We don't simply take orders. We challenge assumptions and speak up when we believe that a client may be making a mistake. Good business practices and purpose-built teams ensure optimal outcomes for our clients. Our continuous devotion to developing internal knowledge and collaborative processes allows us to solve problems that other people can't.
Rootstrap's work is fueled by a deep understanding of a software project's real world business context. We are committed to delivering solutions designed to achieve desired user, client, and market outcomes. Fully dedicated teams, working side-by-side throughout the process, support this work.
United States
8913 1/2 Sunset Boulevard
,
Los Angeles
,
California
90069
(310) 907-9210
Uruguay
Sarandi 690D MF
,
Montevideo
,
Montevideo
11000
Argentina
Av. Corrientes 800 Caba
,
Buenos Aires
,
Buenos Aires
C1008
Focus Areas
Service Focus
20%
20%
20%
10%
10%
10%
10%
Mobile App Development
Web Development
Web Designing (UI/UX)
Testing Services
Big Data & BI
Client Focus
Small Business
Medium Business
Large Business
Rootstrap, Inc. Executive Interview
Visit Profile
Please introduce your company and give a brief about your role within the organization.
Rootstrap is an award-winning custom software development agency that has built web and mobile apps for startups publicly traded companies and public figures. Our U.S. headquarters is located in Los Angeles, and we also have hubs in Uruguay, Argentina, and Colombia as well as distributed team members in a variety of other locations around the world. We currently operate mostly remotely due to the pandemic but look forward to being able to spend more time together in person again when it is safe to do so.

As CEO, I have broad responsibility for both the general management and continued growth and development of Rootstrap. A big part of what I try to do at Rootstrap centers around removing bottlenecks for members of our team and facilitating a collaborative work environment conducive to success. We believe in the philosophy of servant leadership; my job is to work for our employees, not the other way around.

Beyond helping the company to grow and develop, it is extremely important to us that we create opportunities for our team members to grow and develop in their lives and careers and enable them to perform to the highest level of their abilities at all times. We're especially proud of the people on our team who have grown with us over the course of the years into leadership and management roles and are excited about creating many more of these pathways in the future as the company continues to scale.
What is the story behind starting this company?
Our journey began in 2011, with the founding of both a digital agency based in Los Angeles as well as an Uruguayan web and mobile app development and engineering firm. Several years later, our two companies began collaborating on the delivery of client projects and over time developed a strong working relationship, which eventually led us to merge in 2017 in order to create Rootstrap. We believed that a hybrid firm owned and led by a truly multinational team would have the capabilities to occupy a unique position in the market, to grow at faster rates, and to work with larger enterprises on increasingly complex assignments.

We currently have over 250 employees and are continuing to grow in all of our different practice areas while also expanding our geographic footprint in order to keep up with demand from existing and new clients.
What are your company's business model–in house team or third party vendors/ outsourcing?
We work primarily using in-house team members. If a project we've taken on requires services outside of our core expertise, however, we are able to tap into an extensive network of trusted, vetted partners to augment our own team and deliver the client's desired outcome. Generally, however, we are not trying to be everything to everyone and do our best to stay focused on continuous improvement and the pursuit of mastery within our core practice areas.
How does your company differentiate itself from the competition?
At Rootstrap, our process-driven approach is key to designing and building innovative products for our clients. We practice what we like to call outcome-driven development, which means that we place the same importance on understanding our client's unique needs and desires, business goals, and challenges as we deliver high-quality code. We're highly curious and relationship-driven and believe that this emphasis on creating shared understanding and strategic alignment ultimately helps us make better product, design, and engineering decisions when building and maintaining software and apps for enterprises both large and small.
What industries do you generally cater to? Are your customers repetitive? If yes, what ratio of clients has been repetitive to you?
First and foremost, we consider ourselves to be industry-agnostic technologists and prize adaptability as one of our core values. That said, we tend to do a lot of work in education, consumer-facing platforms, healthcare, and fintech. We start all engagements with a long-term mindset - preferring to prove our expertise early to a client and subsequently become a truly strategic and growth partner. As such, we enjoy extremely high year-over-year client retention rates, but we are also proud to earn a high repeat rate on an individual level - it is very common for individuals that work with us through one company to hire us again at their new firm after switching jobs.
Please share some of the services that you offer for which clients approach you the most for?
Web & mobile app development, UI/UX design, product strategy and management, DevOps, quality assurance, blockchain, and machine learning. We work both on discrete projects and in a staff augmentation context.
What is your customer satisfaction rate according to you? What steps do you take to cater to your customer's needs and requirements?
We are proud to enjoy a near-100% customer satisfaction rate, and have received numerous independent 5-star reviews for our work. Our commitment to client satisfaction starts from pre-sales, ensuring a client understands what they are paying for and the expected outcomes. Even when a client begins an engagement, we enable them to participate as fully or as hands-off as they like—giving clients choice is key so that they are in control. Our goal is not just to build pretty interfaces, but to deliver demonstrable business value to each of our clients. Letting our customers be hands-on throughout the duration of our service allows better transparency and closer relationships with our developers.
What kind of support system do you offer to your clients for catering to their queries and issues?
From a general perspective, our clients tend to work closely with project teams and we try to capture and resolve questions and issues both in real-time as well as in regularly scheduled review and retrospective processes. Beyond that, clients also have account managers who help them navigate the complexities of the software development process. This account manager is independent of the client's project team and acts as a trusted advisor. We also have ample support structures and processes in the event that any issues require escalation or further support. Fundamentally, we are ready to supply clients with the help and resources they need to be successful.
What kind of payment structure do you follow to bill your clients? Is it Pay per Feature, Fixed Cost, Pay per Milestone (could be in phases, months, versions etc.)
Payment structure depends on the project, but we primarily work on a time and materials basis using agile development methodologies. In project-oriented engagements, we engage in deep-dive Discovery work to map out requirements and milestones that can be scoped out and estimated in terms of both time and cost. Regardless of payment structure, we always strive to find ways of working that align with our client's needs and budget - ensuring we are delivering outcomes based on business value.
Do you take in projects which meet your basic budget requirement? If yes, what is the minimum requirement? If no, on what minimum budget you have worked for?
Our minimum requirement is $100,000, although we typically work on projects that are larger and a bit more complex than this threshold would allow.
What is the price range (min and max) of the projects that you catered to in 2021?
We conducted projects for VC-backed startups from $100,000 all the way up to multimillion-dollar enterprise engagements.
Where do you see your company in the next 10 years?
We continue to work towards our vision of becoming 'globally recognized digital masters.' As part of that goal, we will continue to expand in both size and geographic footprint, while working on engagements that stretch our capabilities and offer growth opportunities to us both as individuals and members of a team.

We will continue to adapt to the world of tomorrow by emphasizing new service offerings in emerging technologies like blockchain and machine learning services. We aim to continue providing extraordinary service to our clients and to help define the standard for quality in both our region and the industry at large.
Rootstrap, Inc. Clients & Portfolios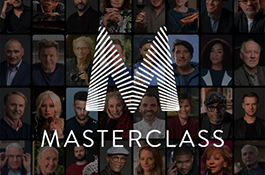 Rootstrap, Inc. Reviews
All Services
Web Designing (UI/UX)
Mobile App Development
Web Development
DevOps
Relevance
Most Recent
Rating: high to low
Rating: low to high
Write a Review
Ryan Yockey
, VP of Engineering at The Farmers Dog
Posted 8 months ago
Great contract engineering firm that has provided excellent services for a variety of tasks.
Review Summary
Working with Rootstrap has been very easy. From start to finish, their team is always looking for feedback and ready to improve on anything we have put in front of them. We have used them for general engineering and QA work in everything from infrastructure development to readying our system for the Super Bowl.
What was the project name that you have worked with Rootstrap, Inc.?
General The Farmers Dog Engineering
Describe your project in brief
We are having Rootstrap help with everything from Front End React development for our conversion pipelines to our back-of-house work which encompasses our entire logistics infrastructure.
What is it about the company that you appreciate the most?
Many people ready to work whenever we need them for a particular task
Working with their team has blended with our company culture perfectly
What was it about the company that you didn't like which they should do better?
We have not had a single bad interaction with Rootstrap.
Sheldon Lee-Wen
, Co-Founder / Chief Technology Officer at UNPRESS
Posted 8 months ago
Knowledgeable and Eager to help you be successful across technology and business dimensions
Review Summary
I found the team at Rootstrap to be knowledgeable, quite capable and eager to please. They were also very flexible for any changes in priorities and functions as well as working with us as a startup to find solutions to technical and business challenges. We would not be where we are without their help, and honestly I wish we'd found them day 1 - as initially we worked with another group that charged more and was less productive and capable. Their resources were up to date on the latest technologies across web, mobile, cloud and devops and almost everything was automated and ran as a smoothly oiled machine once setup.

Their software development processes, documentation and methodologies bring rigor clarity while tracking development KPI's and making adjustments as required. When joining the team, one of my developers remarked at how professional and we structured the team was, making onboarding and knowledge transfer fast, efficient and painless.
What was the project name that you have worked with Rootstrap, Inc.?
UNPRESS Web and Mobile Applications
Describe your project in brief
Foundational MLP's for our ground breaking platform that will revolutionize the news and journalism industry. Roostrap worked with us on infrastructure, web and mobile application development.
What is it about the company that you appreciate the most?
Attention to detail, working as a partner, ability to do both staff aug and project based work
Willingness and flexibility to do everything in their power to help you succeeded both on business and technical challenges
What was it about the company that you didn't like which they should do better?
Development resources are split by function, i.e. front end, back end. Greater capability for multi-skilled resources will reduce dependencies.
I'd like to see them bring more automated testing frameworks to the table
Timothy Mulligan
, Operations Manager at Terracove
Posted 8 months ago
From the quality to the deliverables to the ease of communication, Rootstrap has been one of the easiest development firms I've worked with.
Review Summary
We were in the process of creating a Peer to Peer online sales platform similar to Etsy. We had big hopes for the project and many other Dev Firms simply ran away from the task. Rootstrap took it head on. Now we did not end up going with them for the full development of the platform for various reasons (these reasons had nothing to do with Rootstrap and more to do with the project itself), however, we had a 8 week discovery phase with them where we took a deep dive into what the platform needed. We had several interviews with potential users, we hade full workable prototypes, multiple storyboards and many other helpful documents. By the end of the 8 weeks we had a full packet of information that we could drop at any developer and say "Please make this".

The whole time I worked with them I never felt any pressure to carry out the full project with them. The dev team and the sales team I worked with genuinely cared the project and wanted the best for us, with or without them.
What was the project name that you have worked with Rootstrap, Inc.?
Terracove Sales Platform Discovery Phase
Describe your project in brief
Discovery phase for the development of a peer to peer online sales platform. This included user interviews, storyboards, wireframes and prototypes. The final deliverable was a PowerPoint with the findings as well as all other documents that were created during the project.
What is it about the company that you appreciate the most?
An excellent quality of work and great attention to detail.
Streamlined and fast communication across the company as a whole.
What was it about the company that you didn't like which they should do better?
The payment portal was a little tricky. We had some issues getting payments to clear and when we did have issues we were faced with possible late fees
Max Craig
, CEO at Wolf Suit Games
Posted on Nov 15, 2022
Not only delivered what we wanted, but did so for very close to the proposed budget and timeline AND contributed to the quality of the overall design.
Review Summary
I've already recommended Rootstrap to other startups. They put together a great team for us, delivered high-quality code, communicated well, and stayed very close to the proposed budget and timeline.
What was the project name that you have worked with Rootstrap, Inc.?
Otherworld Gateway (why do you require so many words for each input?)
Describe your project in brief
The app for a location-based mobile game. More words more words more words more words words words words words words words words words words words words words words words words words words words words words words words words.
What is it about the company that you appreciate the most?
Rootstrap exceeded expectations without exceeding the budget or timeline. That's the dream.
What was it about the company that you didn't like which they should do better?
Nothing, but because I'm required to write ten words in order to submit this review, I'll write this.
Spencer Gordon
, President at Domani Ventures Inc.
Posted on Oct 21, 2021
The company was very supportive and a mix of great people and ideas to accomplish what we needed.
Review Summary
As all software development - it took longer than we wanted and cost more money. That said, the team was very professional and was looking out for our interests.
What was the project name that you have worked with Rootstrap, Inc.?
Identifi Content Managament App and Experience
Describe your project in brief
Consumer Content App and content management system that enabled us to control a growing volume of original produced content combined with a space for content creators to self-publish content for their fans, and much more.
What is it about the company that you appreciate the most?
They took ownership and pride in their work for us and creating something special
What was it about the company that you didn't like which they should do better?
sometimes the process orientation was a little too good and it seemed too laborious, long and expensive to make small adjustments or enhancements
Samir Lavani
, Tech and Finance Development at at AyurPrana
Posted on Oct 06, 2021
Great Team that Really Takes Ownership
Review Summary
We have been working with Rootstrap's team since May 2021 and we find that the team really takes ownership of the app as if they were part of our own team. Brining up issues, providing solutions, and guiding us on our first App Development Journey. They have been great guides for us in our new venture of building our first app.
Federico Martino
, Managing partner at at Inzol Consulting
Posted on Oct 04, 2021
Mobile app development for Healthcare company
Review Summary
We approached Rootstrap to help redesign and develop from scratch our mobile app for customers. They were able to quickly understand our needs as a company and conducted a series of extremely professional interviews with our customers to understand their needs. With this information they delivered a great app that exceeded our expectations.
What is it about the company that you appreciate the most?
Their ability to understand our needs and our customers and give us an excellent design that fit both.
What was it about the company that you didn't like which they should do better?
Project management was good, not great
Max Kilberg
, Co-Founder at Fortuna
Posted on Oct 01, 2021
Great service
Review Summary
Rootsrap Simply Makes Things Better For All Of Their Clients
Christopher McCoy
, Director Of Communications at at Eastern Band of Cherokee Indians
Posted on Oct 04, 2021
Tourism Destination Mobile Application Design and Build
Review Summary
Rootstrap managed our project from design through testing and release and has done a tremendous job making sure the quality assurance was there. We are extremely happy with the results and have been receiving lots of positive feedback. We highly recommend.
What is it about the company that you appreciate the most?
Quality Assurance was top-notch!
Innovative Partners
Review Summary
The Rootstrap team continues to prove that are a leader when it comes to understanding our business, immediate needs and sharing in our success. We are currently working to expand our footprint in the market by increasing awareness of our brand and getting more users of our apps.
Our internal team had some initial ideas but really wanted to get some insight from Rootstrap. We provided them with minimal information - "We have an app, we are brand new, just finished the MVP etc." and they ran with it. Shaun Kennedy, Andrea Fajardo and Patrick Ward came back to me in a week with some great ideas that require minimal effort and will most likely get us the best results. I could tell the team was interested in what we were trying to do and consider our success their own success and that is exactly what you look for in a partner.
We can't wait to put these ideas into action! If you're looking for a partner that will be right there with you as you grow, overcome challenges and eventually grasp success Rootstrap is the team. All the way from the early stages of an idea to a final product. A special shout out to Erica Hagan for continuing to be an amazing leader in helping the Animendations team at Teardrop Developments drive success.
Roostraps Review
Review Summary
I worked with roostraps twice to help work on an app prototype and had such an awesome experience. The team at roostrap was much more than I could ask for and well worth the price. You will get a super energetic and enthusiastic team and such good insight into long term business planning and product development.
Excellent partners!
Review Summary
Want to have a solid technical and strategic for your company, look no further. From initial contact to the completion of Tribepod's Roadmap, Rootstrap's team was engaged, dedicated, professional, offered game-changing strategic advice, a crisply designed prototype and laid out an EXCELLENT roadmap for Tribepod to succeed. Hands down the best decision made to collaborate together! If you're looking for a team that will have your company's best interest in mind, look no further; Just Do It !
What is it about the company that you appreciate the most?
The quality of the team and their personable approach.
What was it about the company that you didn't like which they should do better?
Price point for a live MVP to go to market with just to gain initial traction, to raise seed. Unfortunately, international market VCs only provide funding with traction.
Jorge CondeBerrocal
, CEO / Founder at at V3 Cybersecurity, Inc.
Posted on May 28, 2020
I would make the same decision today!
Review Summary
I could not be more pleased with my relationship with the RootStrap team. From a transparent sales experience that was focused and client centric to the designers and developers that have treated our platform as if it were their own. We have seamlessly worked together with a common goal from start to finish.

Having over two decades in IT as a Service Provider, initially I was skeptical and was very actively engaged in ALL aspects of the development process. Over time the RootStrap delivery team earned my trust to the point that I now provide general direction and have complete confidence that what they will provide will go above and beyond what my clients are expecting.

The true test is with hindsight would you make the same decision. Being faced with the same development decision again, I would make the same choice today. Give the team a chance and experience the difference for yourself.
Zack Babin
, Product Lead at WalletJoy
Posted on Jan 30, 2020
Fantastic strategic and implementation partner
Review Summary
Rootstrap has been a fantastic partner from the very beginning of our project. From discovery, design to implementation, the Rootstrap team has provided the guidance and expertise we needed to accelerate out time to market. Not only did the Rootstrap team excel in implementation, but they also provided strategic direction that drove the brand and product design. I would absolutely recommend Rootstrap to those seeking a talented design and development agency.
Louis Bookoff
, CEO & Co Founder at Busie
Posted on Dec 11, 2019
Rootstrap is 100% one of the best!
Review Summary
Rootstrap was an absolute pleasure to work with. The depth of talent on their team is unmatched and their unique approach to problem-solving and helping companies succeed with their project truly sets their clients up for success. I would recommend Rootstrap to anyone looking for a development partner whether you're a start-up or a large co.
What is it about the company that you appreciate the most?
Great communication, spot-on value, talented team of designers and engineers, they don't try and oversell you, but rather focus on what would put you in the best position for success.
What was it about the company that you didn't like which they should do better?
n/a