Today, businesses need a reliable partner to guide them through the complexities of digital transformation. Seasia, a leading provider of web and software development services, empowers businesses worldwide to thrive in this ever-changing environment.
Our team of experienced experts possesses a deep understanding of digital technologies and their impact on business processes. We offer a comprehensive suite of services tailored to meet your business goals, including enterprise development, application development, marketing strategies, and outsourcing technologies.
Our unwavering commitment to excellence and client success has earned us a reputation as a trusted partner. We are not just a service provider but an extension of your team, dedicated to propelling your business to new heights.
Embrace the power of digital transformation and partner with Seasia to navigate the dynamic digital world confidently. Together, we can unlock new possibilities and achieve remarkable success.
Certifications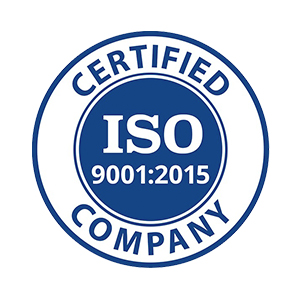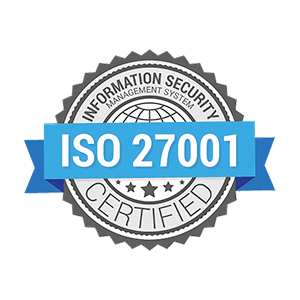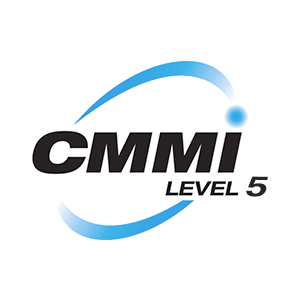 United States
5858 Horton Street, Suite 101
,
Emeryville
,
California
94608
5105097549
Australia
8/2 Ravenswood Avenue, Gordon,New South Wales 2072
,
Sydney
,
New South Wales
2072
+15105097549
India
C-136, Industrial Area, Phase 8
,
Chandigarh
,
Chandigarh
160071
United Kingdom
97 Hackney Rd
,
London
E2 8ET
Focus Areas
Service Focus
20%
15%
15%
10%
10%
10%
10%
10%
Software Development
Mobile App Development
Web Development
Web Designing (UI/UX)
Testing Services
Seasia Infotech Executive Interview
Visit Profile
Please introduce your company and give a brief about your role within the company?
Being a CMMI Level 5 certified company, Seasia Infotech serves the needs of Enterprises along with startups. It offers a reliable, advanced and firm methodology to Design, Develop, Test & Market client solutions. We are a premium service provider in serving outstanding CMS development, iOS Application development, Android Application development, E-commerce development, and Cloud application that meets diverse business needs. As a CEO (Chief executive Officer), I am accountable for leading the expansion and accomplishment of long-term strategies, with the idea of enhancing shareholder value. Along with this, I spread awareness amidst my executive leaders regarding the competitive market landscape, industry development, expansion opportunities, etc.
What was the idea behind starting this organization?
Best-known since 2000, the company has built an excellent reputation in executing exceptional services associated with software support and growth. With the aim of excelling in the IT Industry, Seasia Infotech experiments with upcoming technologies that are hitting every corner of the world to offer solutions that fulfil our clients' business requirements. Additionally, Seasia believes that processes should be directed toward the organization, not the people. This only depicts that our vision is to prioritize and maintain a work-life balance.
What are your company's business model–in house team or third party vendors/ outsourcing?
Seasia's business model adopts agile methodology. The practice promotes continuous iteration and enhancement during the software development lifecycle of the project. Not only this, our agile software development revolves around four core parameters. • Individual and team communication over procedures and devices • Running software over comprehensive documentation • Customer association over contract negotiation • Replying to modification over following a plan
How is your business model beneficial from a value addition perspective to the clients compared to other companies' models?
Any business model is an outline of particular functions, procedures or activities that a specific company follows to generate consumer goods and services in the business province. Seasia works typically under 22 process areas. Each region has its business model that ensures the augmentation of services most efficiently and effectively. Business models can offer the following benefits:- • Assists Structures Discussions • Plan for Growth • Financial Sustainability • Offers Competitive Edge
What industries do you generally cater to? Are your customers repetitive? If yes, what ratio of clients has been repetitive to you?
Seasia serves Mobile Application Development, Software Development, and Digital Marketing facilities to businesses globally. We spun off as a independent entity and commenced offering our facilities to businesses at every corner of the world. Yes, we have a good equation with our regular clients, and mainly 70% of our clients have been repetitive because of the following reasons:- • Quality-Oriented Procedures • Technical Proficiency • Customer Emphasis • Competitive Valuing
Mention the objectives or the parameters critical in determining the time frame of developing a mobile app.
A plethora of apps are there in the market, of which some are a total hit, while some stay in public memory for some time. Several disappear without a trace. Every single mobile app that is developed and released brings in a lot of hard work. But the underlying factors which are taken into account while determining the time frame of an app are:- • The time required for Idea and Research • Size of the Project • Functions and Features Required • Testing and Refinement • Execution
How much effort in terms of time goes into developing the front end and back end of a mobile app?
Every year 1 million new mobile apps are added to the leading app stores. As such there's little concrete data as to how long it takes to create a new app. But as per Seasia survey of 100 app developers, it was found that an MVP- Quality Native App will need nearly 18 weeks, i.e., 4-5 months to develop. This can be further be broken down to approximately eight weeks for "frontend" growth and ten weeks for "backend" growth.
What are the key parameters to be considered before selecting the right platform for a mobile application?
For any enterprise to prosper in the mobile computing space, it is essential to create an app that quickly engages the user. For this, enterprises are banking on mobile application growth tools to speed up the app development cycle and launch the product in the market in a shorter period. Here some key criteria we take into consideration when selecting a mobile app development platform • Framework • Development Cost • Animation-friendliness • Resources Accessible In The Market
Which platform do you suggest your clients to begin with when they approach you with an idea (Android or iOS) and why?
Determining whether to create a business app for Android or iOS (Apple) relies on five parameters: • Your target audience • Project time frame • Required app features • App upkeep budget • Revenue objective. Our response to the client depends on the above pointers and their requirements too.
Android or iOS, Native or Hybrid — which platform is best to use to build your app? What are your recommendations?
Native is developed in OS-specific language Swift for iOS and Java for Android, whereas Hybrid is created using HTML, CSS, and JS. We recommend Hybrid for the following reasons:- • Unified development • Only one codebase to deal with • Fastest development speed • Efficient scaling • Offline support • Cost Effective • Interactive components
What are the key factors that you consider before deciding the cost of a mobile application?
Enterprise-grade mobile app solutions can serve many objectives from branding to propelling revenues. Consequently, entrepreneurs have started heading towards mobile apps. In addition to that, the mobile app development facilities offer turn-key solutions ranging from app development and deployment to upgradation and marketing. It is important to acknowledge how mobile app development companies determine the mobile app progress price. Aspects that influence mobile app development cost: • Finalizing App Platform • Study & Analysis • Prototyping • Visual Designing • Developer Charges
What kind of payment structure do you follow to bill your clients? Is it Pay per Feature, Fixed Cost, Pay per Milestone (could be in phases, months, versions etc.)
We accept all three modes of payment. Pay-per-feature functions well when the service can be efficiently monitored. A fixed cost is an expenditure or charge that does not change with an increase or decrease in the app's features and functionality. And a milestone payment we charge a certain percentage of the fee of a project that the client pays during the project.
Which business model do you suggest to your clients enabling them to generate revenue from mobile applications? Why?
According to me, the most profitable Business Model is the hidden revenue generation model. A revenue model is an outline for generating revenues. It recognizes which revenue source to follow, what cost to provide, how to charge it, and so on. A hidden revenue business model has a series of revenues generation ways that sets users free, so they don't get charged for the service or product provided.
Seasia Infotech Clients & Portfolios
Key Clients
Flipkart
CDAC
HouseJoy
Drivermatics
HP
EDS
Canon
Reliable Group
Kerr McGee
NEC
Adani
HDFC Bank
Swaraj
Harley Davidson
Algoras
DRDO
Renault
Innopharma
Enterprise Tiger
MMS
PGI
Mainstreet
Vergin Train
Puda
Seasia Infotech Reviews
All Services
Mobile App Development
Web Development
Digital Marketing
Relevance
Most Recent
Rating: high to low
Rating: low to high
Write a Review
Brajakishore Basantaray
, Electric Vehicle || Digital Marketing || Li-Ion Batteries || SEO || PPC || SMM || Website at Cygni Energy
Posted 1 week ago
Seasia knows how to build intuitive apps users love!
Review Summary
We were skeptical at first because the concept was relatively new. However, Seasia quickly
understood our requirements and offered an effective solution. They were proactive in their approach and were generous in suggesting improvements to our smart battery app. I would love to work with them again in the future.
What was the project name that you have worked with Seasia Infotech?
Cygni App Development
What is it about the company that you appreciate the most?
I liked how they quickly acted upon feedback and went above and beyond to ensure complete transparency throughout the development process. Their delivery model, SAM, is also quite interesting.
What was it about the company that you didn't like which they should do better?
No Cons
Hardeep Singh
, President at Capital Used Tires and Quick Stop
Posted 1 month ago
Seasia – An excellent partner in your journey of digital transformation
Review Summary
We got in touch with Seasia through a referral from a friend. After exchanging the initial requirements, the Seasia representative offered viable solutions. While discussing the project details, they also told us about the Seasia agile model that helped streamline operations and offer maximum productivity. Also, their suggestions on the various aspects of the applications were truly appreciated. For IT-related requirements, they will always be my first choice.
What was the project name that you have worked with Seasia Infotech?
Application development service and continuous IT Support
What is it about the company that you appreciate the most?
They were extremely professional and highly proactive in work as well as communication with us.
What was it about the company that you didn't like which they should do better?
They were so amazing we didn't find any flaws in their services
Shirley Choi
, Founder at Happy Diamond Music Studio Limited
Posted on Jul 11, 2018
Excellent company with very competent professional team
Review Summary
We have been working with this excellent team in the past Five years. Ashish is extremely dedicated and always willing to go the extra mile for us. One of our apps "miniwalla the forest story " was among the five finalists for best App Store listing in Berlin Germany last year . I have no hesitation to recommend Ashish and his firm to anyone
What is it about the company that you appreciate the most?
Very capable team members
Siphephelo Mngoma
, Supply Chain Product Optimiser & Integrator (Downstream Supply Chain Optimisation & Planning ) at Shell
Posted on Jul 10, 2018
Quality service and quality product
Review Summary
Was a great experience working with seasia they delivered my project as per expectations and within a reasonable budget. Excellent communication, team always looking forward to huddle to clarify any issues to ensure they deliver as per client expectations. Quality product delivery
What was the project name that you have worked with Seasia Infotech?
Quality service and quality produc
What is it about the company that you appreciate the most?
Communication, willingness to solve any issue and delivering within project timelines
Gerben Rommers
, Business Owner at Diamond Recruitment
Posted on Jul 04, 2018
Work With Please With Vice President And Business Developer
Review Summary
I am very satisfied with the contacts with Seasia Infotech. They do a good job on all fronts. As a Dutchman I feel great in the culture of that company from India.

What was the project name that you have worked with Seasia Infotech?
Work With Please With Vice Presendent And Business Developer
Garth Heckman
, Senior Pastor at Heritage Church
Posted on Jul 04, 2018
Seasia has done a wonderful job on our business plan and execution.
Review Summary
It took us a few weeks to figure out the best way to work with Seasia, but once we got the bugs worked out it became seamless. So far we have been very happy.
What is it about the company that you appreciate the most?
Price, adaptability, understanding of our product.
What was it about the company that you didn't like which they should do better?
Always get the best understanding of how we are trying to implement the product.
AnnMarie Stephens
, CEO at Precise Portions
Posted on Aug 25, 2018
Tenacious about getting results
Review Summary
It is when things don't go perfectly that you can tell the caliber of the team that you are working with; and this team they rose to the occasion to solve the challenges that we were facing. True partnership and demonstrated commitment to a common goal...with proven success!
Timothy E Parker
, CEO at 316 House Productions
Posted on May 17, 2018
Awesome App Development Enterprise
Review Summary
Working with Seasia Infotech has been a great experience. The quality of their work is top-notch. My project has been taken up to the next level by them. I highly recommend them the next time you need work done. Seasia does a great job on a consistent basis.

What is it about the company that you appreciate the most?
Excellent communication, great output.
What was it about the company that you didn't like which they should do better?
Nothing that I can see.
Saravanarajan Pandiyarajan
, Founder at iLook.com
Posted on May 02, 2017
A TRUE Professional Organization
Review Summary
My journey with Seasia Infotech is now around 4 years old and I have been utilizing their various services (Web Development, Mobile Development, Digital Marketing, Designing, QA and IT) in these past few years. They actually showed me what a CMMI level company is and how it's processes, quality, deliverables and overall software development methodology and approach is different from rest of the companies. I really appreciate the way they gave utmost importance to my business goal/objective and provided their deep knowledge, understanding, analysis and suggestions so that I was able to get much more than expected out of them. You always look forward to somebody who can share your dreams and provide their best to help you achieve that. I am really glad that I got in touch with Seasia and can confidently recommend them to anyone else for any of the software and IT requirements. They have really got the depth, knowledge, experience, technical skills and intelligence. All I can say for them is EXCEPTIONAL, FANTASTIC and PROFESSIONAL!!
What is it about the company that you appreciate the most?
- Highly Experienced Resources - Highly Efficient Processes - Technically skilled team - Spends enough time in understanding client's requirements - End to end service provider - On time delivery - Quality - Good review process where top management is also taking reviews from client and if required, taking corrective actions at their end accordingly - Great communication - Perfect planning and execution
What was it about the company that you didn't like which they should do better?
I am really satisfied with the company at all levels. Although team is very much accessible and their management is always available to travel for any business discussions however I really wish if they would have a local development center here in UK. I may be being selfish here :) but the fact is that I am not able to find any other such company.