Sigma Software is a team of 2000 IT experts across the USA, Sweden, UK, Canada, Israel, Singapore, UAE, Australia, Austria, Ukraine, Poland. For almost 20 years we have successfully been helping our clients to solve their business challenges through managed services, dedicated development teams & smart solutions of various scale, including e-commerce platforms, document management, business support systems, processes automation, and more.
Our company is a part of the leading Scandinavian technology consulting group and one of the world's TOP100 outsourcing companies.
Sigma Software is ISO 9001:2015 and ISO 27001 certified, titled Microsoft Gold Certified Partner.
WE DELIVER
Turn-key software product development
Custom software solutions and applications development
IT consulting & digital transformation
Support & Maintenance
Big Data solutions and Data Engineering services
R&D in Extended Reality, Artificial Intelligence and IoT
WITH SIGMA SOFTWARE YOU GET
Solutions aligned to your business goals
Stable delivery with no compromise on quality
Full process transparency
Wide range of services to meet your current and future business needs
Certifications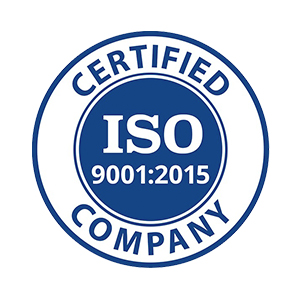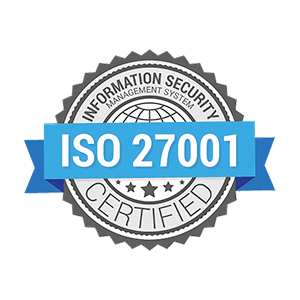 Ukraine
7d Naukova Str., 4th floor
,
Lviv
,
Lviv
61070
+46706004249
Sweden
7 Alsnögatan
,
Stockholm
,
Stockholm
116 41
+46706004249
Poland
73 Chmielna str. CIC center.
,
Warsaw
,
Warsaw
00801
+48 (22) 307-3355
United States
10400 NE 4th St., Suite 500
,
WA 98004
+19293802293
Focus Areas
Service Focus
20%
20%
20%
10%
10%
10%
10%
Mobile App Development
Web Development
Software Development
Web Designing (UI/UX)
E-commerce Development
Sigma Software Group Clients & Portfolios
Sigma Software Group Reviews
All Services
Web Development
Software Development
Mobile App Development
Relevance
Most Recent
Rating: high to low
Rating: low to high
Write a Review
Julia Carolina
, Innovation Consultant and Facilitator at Menu of success
Posted 2 months ago
They are some of the most hardworking people I've ever met in my life. They always deliver above and beyond. They never compromise in quality.
Review Summary
I found Sigma Software because I was looking for a top UX/UI and software development partner. That's what I needed as a team to help me deliver this amazing project I had been contracted to. Upon checking Sigma's portfolio, I had no doubts they were the right team, I knew I needed to get them on board. As I thought, they did not disappoint. What I did not expect was that I was about to meet some of the most wonderful professionals and people I've ever had the pleasure of collaborating with. It's been one of the most amazing working experiences with a partner I have ever had.
What is it about the company that you appreciate the most?
What made this whole collaboration amazing since the start was the care. This comes from the people and the whole culture that is nurtured in Sigma Software. They care and they are proud workers, they want to do their best work.
What was it about the company that you didn't like which they should do better?
I don't have things to pinpoint. Everything we need to say, we always talked in our meetings. We would constantly review the work, align, and move on. This is exactly what you expect from a partner.
Peo Persson
, Co Founder at DanAds
Posted on Apr 23, 2020
Love their work
Dominique Fink
, CIO at ANGEL Last Mile
Posted on May 11, 2022
Highly Motivated and Well Skilled Team To Ensure Robust and Effective Product
Review Summary
Highly Motivated and Well Skilled Team To Ensure Robust and Effective Product. The team is very energetic and always ready to accept changes or add new updates.
What was the project name that you have worked with Sigma Software Group?
ANGEL Last Mile
Describe your project in brief
ANGEL Last Mile is a one-of-a-kind city logistics idea. It provides delivery services for same-day and scheduled deliveries.
Jennifer Benbow, Nick Pearson
, Co-Founder at Twixt
Posted on Jul 13, 2022
Overwhelming Positive Experience With Very Quick Turnaround.
What was the project name that you have worked with Sigma Software Group?
Twixt
Describe your project in brief
Fixed app, an automotive industry app, is a convenient way for vehicle owners to communicate with their dealerships via mobile application.
Ashley Kirchgessner
, Head of Product at at Collective
Posted on Mar 04, 2022
Great strategic team and responsive team to work with!
Jerome Fitzgibbons
, Co-founder at at Zapp360
Posted on Mar 28, 2022
Sigma Software is the key element!
Wayne Barkley
, President & Co-Founder at Ringorang Worldwide
Posted on Mar 28, 2022
They are great team to work with!!