SITE IT NOW is a leading Chicago web design and SEO company that offers professional Website Designing, Logo Designing, Custom Web Development, Web Application Development, SEO (Search Engine Optimization), Social Media Marketing, Mobile App Development, Software Development, ERP Development, Desktop App Development, and Secure Web Hosting Solutions. We're truly a one-stop shop offering a full range of solutions for anyone looking to succeed in their online endeavors.
Tell us about your project. Take 30 seconds to fill out our form so that we can learn more about you and your project.
SITE IT NOW | Chicago Web Design and SEO Company
Certifications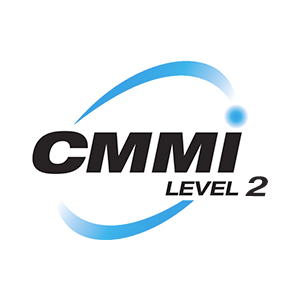 United States
1016 W. Jackson Boulevard
,
Chicago
,
Illinois
60607
(312) 442-0352
Focus Areas
Service Focus
Mobile App Development
Web Development
Web Designing (UI/UX)
E-commerce Development
Digital Marketing
SITE IT NOW Clients & Portfolios
Key Clients
Arizona Tax Advisors
Bullitt Automotive
HPB
Medical Jobs Pro
EMV
SITE IT NOW Reviews
All Services
Web Development
Relevance
Most Recent
Rating: high to low
Rating: low to high
Write a Review
Carl C Lavery III
, Business Owner at The Free Valuation
Posted on Aug 16, 2018
Awesome place to get a website!
Review Summary
SITE IT NOW is a great place to get a very high quality website that works.
I highly recommend this company based in Chicago and the very professional service and attitude of all the staff! Richard did a great job. SITE IT NOW developed a great site for me www.thefreevaluation.com and I am very happy.
What is it about the company that you appreciate the most?
Site It Now is very professional and aims to please everyday. Always thinking of how they can help the customer in every detail. Richard is excellent and I recommend you call and ask for Richard when you want the best of the best in service and skill.
Stan Kaplan
, President at STANZEEKAY Inc.
Posted on Apr 06, 2018
SITE IT NOW DID A FABULOUS JOB FOR MY WEBSITE
Review Summary
April 6, 2018

It is not often that a company does a project for me and EXCEEDS my expectations. SITE IT NOW did just that. They did a FABULOUS Web Design and Web Site creation for me. Richard and the other folks there were:
* Knowledgeable
* Imaginative
* Expedient
* Communicative
* Considerate
* Patient
* Accurate
* Affordable
* Friendly
They LISTENED to what I asked for and then they delivered what I wanted and MORE!!
I would recommend them to any prospect out there. I will MOST CERTAINLY use them for my next project.
AAAAAA++++++
Sincerely,
Stanley Kaplan
Roommates and Rooms for Rent.

Company Response
SITE IT NOW
Dear Stanley, Thank you for your kind words, we are glad that we were able to make your experience worth what you expected and also more than your expectations as you mentioned. We would also love to work for you on your next project soon. Thanks, Team SITE IT NOW
Posted on Apr 06, 2018