Sloboda Studio is a software development company founded in 2010.
We've been providing high-end web development services in various industries for over 13 years, mostly focused on leading start-ups, small businesses, and middle-market companies.
Many of our customers come from thereal estate, healthcare, financial, media, adtech, and IT industries.
Why Choose Us:
Core Python and Ruby expertise
Top Web Development Company Worldwide by Clutch in 2023
Global Top Staff Augmentation Companyby Clutch in 2023
Top Software Developers in Estoniaby Clutch in 2023
Top 1000 B2B Company Globally by Clutch 5 years in a row
Featured technologies:
Back-end : Ruby, Ruby on Rails; Python, Django
Front-end : JS, AngularJS, React, Vue.js
DB: PostgreSQL, MySQL,Spark, Apache Cassandra, Redis
Cloud platforms: Heroku, AWS, DigitalOcean, Microsoft Azure
Estonia
Kesk tee 17
,
Paralepa
,
Laane
90506
Focus Areas
Service Focus
Software Development
IT Services
Web Designing (UI/UX)
Client Focus
Small Business
Medium Business
Sloboda Studio Executive Interview
Visit Profile
Please introduce your company and give a brief about your role within the organization.
I am the CEO of Sloboda Studio, a leading company designing customized web and mobile applications and scaling software solutions with dedicated teams. Our team is highly skilled in real estate, marketplaces, fintech, and healthcare industries.

As the CEO, I have a wide range of responsibilities that contribute to the company's success. These include setting the vision and strategy, overseeing finances, building and managing the team, and representing the company externally.
What is the story behind starting this company?
Sloboda Studio was born out of a genuine passion for Ruby and Ruby on Rails and the will to solve complex business tasks.

In 2010, our founder, Pavlo Obod, decided it was time to create a company that would assist businesses with technical skillset.

We have grown ten times since then, successfully handling more than 200 projects over these 13 years.
What are your company's business model–in house team or third party vendors/ outsourcing?
We offer outsourcing services to our clients. Our engineers work on a contractor's basis receiving our company's benefits like paid sick leaves, vacations, internal and external learning, etc.
How does your company differentiate itself from the competition?
We are highly focused on the client's success, providing the project with our support and expertise. We've been on the market for more than 13 years and encountered many challenges along the way. This valuable experience we use to solve our clients' challenges, both technical and business.
What industries do you generally cater to? Are your customers repetitive? If yes, what ratio of clients has been repetitive to you?
Our company works with various industries, including Real Estate, E-commerce, FinTech, HealthTech, MarTech, and Hospitality.

Many of our clients come back to work with us, some with new projects, some with previous ones. On average, 1-2 clients return every other month to continue working on the product.
Please share some of the services that you offer for which clients approach you the most for?
Usually, customers approach us with 2 different requests - custom product development and team augmentation. Each request has different people and types of services involved.

For example, product development involves services like UI/UX design, front-end and back-end services, DevOps, and account management.
For team augmentation, depending on the scale, it's often some narrow technical experts, like in Ruby on Rails, Django, Java, React.js, ChatGPT, and OpenAI, etc.
What is your customer satisfaction rate according to you? What steps do you take to cater to your customer's needs and requirements?
We have a high customer satisfaction rate, which we evaluate every 6 months. Also, our customers leave their honest reviews on different rating websites like GoodFirms.

As for the steps, each project has a dedicated account manager who oversees projects and finds out customers' needs.
What kind of support system do you offer to your clients for catering to their queries and issues?
Sloboda Studio pairs each client with expert account managers and offers swift technical support, flexible communication, and an extensive resource center for seamless operations.
What kind of payment structure do you follow to bill your clients? Is it Pay per Feature, Fixed Cost, Pay per Milestone (could be in phases, months, versions etc.)
We have a T&M (Times and Materials) engagement model, which means that the client pays for the hours a team spends on a particular set of tasks. The billing happens monthly.
Do you take in projects which meet your basic budget requirement? If yes, what is the minimum requirement? If no, on what minimum budget you have worked for?
Each project varies, and so is the budget. The minimum budget for product development starts from $50,000 and for staff augmentation - $25,000.
What is the price range (min and max) of the projects that you catered to in 2022?
The minimum budget was $25,000 and the maximum was $100,000.
Where do you see your company in the next 10 years?
We will be a leading global software development and design company in ten years that works with Fortune 500 companies. It participates in volunteering work and sustainability efforts by working with clients who care about our environmental, social and political ecosystem.
Our company goals include the following:
Expanding our client base
Forging stronger industry partnerships
Diversifying our services
Achieving high customer satisfaction rates
We value a company culture that encourages continuous learning and growth and strive to attract top-tier professionals to join our team. Our ultimate aim is to be a reliable partner to businesses worldwide and facilitate their digital transformation, ensuring long-term success.
Sloboda Studio Clients & Portfolios
Key Clients
Foody is a US recipe marketplace for culinary creatores
The Skills is an educational platform supported by top worlds atheletes
Creyos is a brain health assesment platform used by Pfizer and Cambridge University and others
Veeqo is an omnichannel retail platform that was bought by Amazon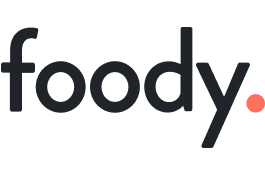 Sloboda Studio Reviews
All Services
Software Development
Relevance
Most Recent
Rating: high to low
Rating: low to high
Write a Review
Kristina Aniutenko
, Marketing manager at Netpeak
Posted 8 months ago
Skilled Ruby on Rails developer for our internal marketing system
Review Summary
We needed someone with expertise in Ruby on Rails, who could help us add new features and tools to our system. Luckily, we found Sloboda Studio that could provide us with a skilled specialist who knows Ruby on Rails, Angular, MySQL, and TypeScript.

We needed a Ruby on Rails developer who was good at communicating and could explain things clearly. We asked Sloboda Studio for help and they found us the right developer. They were very skilled and could handle anything we asked them to do. They were also always available to talk to us and answer our questions. Sloboda understood what we needed and found us the perfect developer. We are really happy with the work they did for us.
What was the project name that you have worked with Sloboda Studio?
Skilled Ruby on Rails developer for our marketing system
Describe your project in brief
Internal marketing system.
What is it about the company that you appreciate the most?
1. Deep understanding of our requirements. 2. Were committed to delivering excellence. 3. Provided with the best personnel available. 4. Their dedication was impressive.
What was it about the company that you didn't like which they should do better?
Took some time for them to understand our product and goals however it paid off later.
Chris Wong
, COO at Hudson Medical Group
Posted on Aug 06, 2020
Excellent communication skills and transparency, I'm most impressed by how they think about problems
Review Summary
Sloboda Studio's high-quality code helped automate several internal administrative processes, and they're currently implementing security measures. The team takes a proactive approach to development, considering edge cases preemptively to identify and account for any potential challenges. Excellent communicators and are process oriented!
Dave Riggs
, Founder at UserAcquisition.com
Posted on Apr 08, 2020
Great outsourced mobile app development company
Review Summary
We hired Sloboda to augment our US-based development efforts for building a mobile app. They exceeded expectations with the quality of work, communication, and productivity. We'd hire them again.
What is it about the company that you appreciate the most?
Reliability and communication
What was it about the company that you didn't like which they should do better?
Nothing
Sasha Gavrylyuk
, Partner at Profit Group Consulting
Posted on Feb 11, 2020
The greatest thing about Sloboda Studio is their experience and niche expertise.
Review Summary
I wasn't actually looking for a team of developers but rather a company to partner with. That's when I met Sloboda Studio and their CEO Pavel Obod. After getting to know Sloboda's portfolio and expertise, we started working together on developing a project dedicated to IT niche consulting.

We needed Sloboda Studio to develop a high-speed system that would integrate payment functionality into our internal system and work seamlessly with the rest of our complex ecosystem.

The team really exceeded our expectations. They completed the project in just one week. They also stayed in touch and made decisions based on their practical experience, so you can be sure that people in Sloboda Studio know exactly what they are doing.
What is it about the company that you appreciate the most?
The greatest thing about Sloboda Studio is their experience and niche expertise. Plus, thanks to their excellent work, we were able to get results right on time. They provided excellent project management. This was especially useful for us since we needed to build clear communication and get a grasp of our technical and business goals.
What was it about the company that you didn't like which they should do better?
If I had any questions, we discussed them right away and chose a suitable solution, so there is nothing really critical to be improved at this point.
Victor Konig
, CEO / Founder at SimpleCater
Posted on Jan 22, 2020
Our great experience with Sloboda
Review Summary
I needed to find a company to take on a development role and work with what our previous vendor had started. We needed a web platform developed that allowed us to not only operationally improve our processes and automation but also to give our customers a unique experience that allows them a better way of ordering catering.
The challenge for us was that because we had already had been operating for seven years and had already used the third-party applications, our customers were already used to a certain process and experience. It wasn't like we could start small with an MVP and build from there. We had to at least provide the customers with the same experience that they've been having or better. They developed our web platform on Ruby on Rails. They also handled some of the frontend work and the UX/UI of the platform.

We evaluated Ruby on Rails developer based on the reviews. I was concerned about the communication differences of doing something overseas. When I reached out to Sloboda Studio, they were willing to chat with me on the weekend. It's such a little thing, but just for that alone, I fell in love with them because I don't have time during the week. We had a good conversation with Alex. Their team analyzed our existing software and gave us good advice in how to move forward. They recognized there were some faults, but they didn't badmouth our previous developer. They weren't so much focused on solving the problem, but building a relationship with me, which is what I wanted. I wanted someone I could partner with.

Sloboda Studio did in four or five months what took our previous vendor over a year. Not only did they do it, but they did it very effectively, efficiently, and with great skill. There's a lot of transparency in the way that we developed. They're creating efficiency on operations and they've substantially improved the UX. They're saving me time and money on operations. What used to take somebody an hour to do is done in five minutes. That high-level person can now turn their focus toward other business areas.

Project management is great. The projects have been group projects. One project will consist of four or five different tasks that need to be developed. Once that's completed, we create a new project that also contains four or five different tasks. We may have switched some of the developers, but the project manager has been consistent for everything. Olga has been a part of that as well. There's always been someone consistently overseeing what it is we're doing. Every person that has come in to work on our platform has picked up from where the other person left off without any issues. I haven't had to retrain anyone. It's a completely seamless process. They're always available to help.

One of the things that was really admirable is their humility. They didn't criticize our previous vendor. They just said they would help us out. There was no ego. They just wanted to deliver for us. They weren't interested in just fixing our platform but wanted to build a partnership with us.
What is it about the company that you appreciate the most?
They quickly understand our needs and provide options with the best way to approach them. Most of the other developers we have worked with just do as you tell them allowing you to make potential mistakes... Sloboda looks out for us!
What was it about the company that you didn't like which they should do better?
We didn't get into wireframes because of the cost associated with it. They were trying to help me with my budget and we skipped that. Not that it caused a problem, but it certainly created extra work that didn't need to be done. Having a better picture of what you're doing and what the end result will be is something they can improve on.
Georgiy Revyakin
, Product Manager at CityFALCON
Posted on Aug 08, 2019
Diligent and responsible company to work with
Review Summary
We have been working with Sloboda Studio for more than 4 years. It always provides reasonable and up to date solutions to challenging problems. It's is always a pleasure to work with professionals.
Event Platform Development for IT Conference
Review Summary
Inspired by existing designs, Sloboda Studio built an event management platform with e-commerce features using Ruby on Rails. The customized system is more reliable than similar products in the market, which is largely due to the quality of Slododa's work. The assigned dev is knowledgeable and responsive, proactively suggesting improvements for the product.
What is it about the company that you appreciate the most?
Company 's project manager is always there to help me and developers are very knowledgeable and able to propose additional or alternative features for our platform.
What was it about the company that you didn't like which they should do better?
Everything is fine, keep on
Sloboda is a very reliable contractor
Review Summary
We've been working with their team for a good part of the year already and we are very much please with the results achieved so far, going to work with them for years.
What is it about the company that you appreciate the most?
Their attitude to what they do.
What was it about the company that you didn't like which they should do better?
Nothing I can point out right this minute.
Zee Moric
, Venture Board Member at mHUB Chicago
Posted on Jun 03, 2019
React and Ruby on Rails Application
Review Summary
I had nothing but a great experience. I've been in the industry for over 15 years and would trust Sloboda Studio to handle any of my technical needs.

The team was great at communicating the scope, budget, and timeline througouth the entire process.

Highly recommended!

Michael Obod
, Co-Founder at Forpost
Posted on May 30, 2019
Administrative System Creation for Commercial Product Co.
Review Summary
Sloboda Studio created an administrative system that displays data from a variety of devices by storing it on one server. The team also implemented an API to facilitate access to the system. We hired them to implement an administrative system that could store business statistics from a variety of devices in one server. We wanted to consolidate source data from a variety of locations so all of the information could be accessed and analyzed together. We felt comfortable working with their specialists. We knew the team effectively manages projects according to practical goals.
Sloboda Studio implemented an open source software framework to test the API before synchronizing our systems. The team then developed an administrative system to gather statistics from various devices and store the data on one server.
Sloboda Studio's work has facilitated more educated business decisions by providing access to source data from different locations. Our analysis of that data has yielded helpful insights about client behavior.
What is it about the company that you appreciate the most?
Specialists made informed decisions and used fitting technologies throughout the project. Collaboration with the team was highly productive, and the development process only took 100 hours. It appeared easy for them to reach our objectives.
What was it about the company that you didn't like which they should do better?
I don't have any notes. The team's responsive communication supported solutions to any questions that arose during the process.
Gautam Chandna
, CEO at TikkTalk (Skiwo AS)
Posted on May 26, 2017
Most reliable outsourcing agency for the last 18 months
Review Summary
I've worked with over 40 developers/managers/consultants from around the world from various agencies - and the very first one was from Sloboda Studio.

He still works on my team, and many more from Sloboda. It has been a pleasure working with them, and I'm looking forward to many more years.
What is it about the company that you appreciate the most?
They have always been by my side, helping me succeed.