Softnoesis Private Limited
Giving growth to your business!!
Visit website
We are a top service provider IT company based in India. We are providing a wide range of web services as well as mobile and ios application services.
We have a team of professional designers and developers with the successful 7+ years of experience in Web Designing, App Development, Ecommerce Development, CMS Development, Social Media Management, and Website Maintenance. We have a very strong proficiency in Designing, Customizing, and Configuring the websites.
We design & develop professional looking and all device responsive websites with fast loading speed. We are committed to helping you achieve your objective through our extensive knowledge and experience. Our experts work with you as a team which makes it easier for you to describe your needs and requirements.
Certifications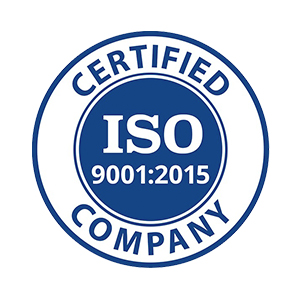 India
Nanavat Main Road
,
Surat
,
Gujarat
395003
7201070054
Focus Areas
Service Focus
Mobile App Development
Web Development
Software Development
Client Focus
Small Business
Medium Business
Softnoesis Private Limited Executive Interview
Visit Profile
Please introduce your company and give a brief about your role within the organization.
We are Softnoesis Private Limited company. We are developing different types of Mobile apps and websites. We are doing a service job for the client and in our free time we are expanding our own technology products. I am also a technical guy and an expert in iOS mobile applications. I am Tech Geek to establish any system or framework.
What is the story behind starting this company?
I come from a business background family and I had a dream during my college that one day I would have my own company and my all developers team. Along with this, I also have leadership and technical skill to handle any project and have the ability to work as a team.
What are your company's business model–in house team or third party vendors/ outsourcing?
We have our own in-house team of more than 30 employees. We have PMRS (Performance Measurement Rating System) in our company, which helps make our employees a team happy.
How does your company differentiate itself from the competition?
We have an expert team of developers We have almost work all types of Video and Image editing apps. If you check on Appstore, we have many apps that belong in the top 200 in different categories. Apart from them, we are experts in the Magento eCommerce business. We have developed and still supporting many e-commerce businesses which is currently doing excellent business. So our expertise in native mobile apps and Magento are our MSP.
What industries do you generally cater to? Are your customers repetitive? If yes, what ratio of clients has been repetitive to you?
We generally cater to the US, Australia, and European-based IT companies that give us projects. We have many clients who are working with us for more than 5 years. So our ratio of client repetitive almost 80%. Remain 15-20% are those that don't have more projects to do or change their business.
Please share some of the services that you offer for which clients approach you the most for?
We are offering an E-commerce website so we have many running clients.

We are also experts in Native iOS and Android applications.
So based on that many other IT companies in India dealing with us for their mobile apps project they are not capable of doing so.
What is your customer satisfaction rate according to you? What steps do you take to cater to your customer's needs and requirements?
The customer satisfaction rate is almost 90%.

Based on customer need and requirement, we always show project which is almost similar to their needs, and that generally help us grab the project compared to our competitors as we are more than 7 years old, we have experience in almost all category types of projects portfolio.
What kind of support system do you offer to your clients for catering to their queries and issues?
This part is our winning part, We have our own product for bug reporting its name is Shakebug.

For Mobile apps, we always give Shakebug integration on mobile apps. So client and tester can easily report the bug and the developer can understand & resolved those bugs without any communication with clients/testers.

We are also using Project management tools like Trello, Asana, and Jira as per the client's requirement. For live discussion, we are always available on Skype.
What kind of payment structure do you follow to bill your clients? Is it Pay per Feature, Fixed Cost, Pay per Milestone (could be in phases, months, versions etc.)
We are open to a payment structure as per client convenience. But we prefer to pay per hour or pay per milestone.
Do you take in projects which meet your basic budget requirement? If yes, what is the minimum requirement? If no, on what minimum budget you have worked for?
We have just one requirement the project budget must be a minimum of $2000 USD. The client must need to provide at least 20% of the total budget or $1000 USD whatever is higher.
What is the price range (min and max) of the projects that you catered to in 2021?
We generally calculate the hour price range based on hourly only. So in 2021, we have a project with a minimum hourly rate is $18 and a maximum hourly rate was $35.
Where do you see your company in the next 10 years?
I am seeing our company will be registered in multiple cities of India and We will also have an office in out of India too. As we already have some action plan for it.
Softnoesis Private Limited Reviews
All Services
Mobile App Development
Web Development
Relevance
Most Recent
Rating: high to low
Rating: low to high
Write a Review
Marcello Palace
, Director at Fulhamtree
Posted on Aug 08, 2022
Great communication and delivery, these people are very confortable working on WP
Review Summary
We have been working with Div and his team for many years and this is the company I trust my websites to. They have done small jobs and big jobs like starting a website from scratch.
What was the project name that you have worked with Softnoesis Private Limited?
Design, maintenance and submission of our websites
Describe your project in brief
From making the website from scratch to migrating the site to other servers, making updates when needed and taking care of the technical aspects. I could even add a paid membership system to my website.
What is it about the company that you appreciate the most?
Reliable and trust, I know that fees will be reasonable.
Whatever project I have in mind, they will find the way to realize it.
What was it about the company that you didn't like which they should do better?
I haven't found anything that can be done better at this moment
James Chang
, Founder at Tastemakers App
Posted on Dec 29, 2021
Softnoesis provided a Mobile App Development Solution for my project.
Review Summary
I have a project in which I contracted work with Softnoesis, for my Mobile App - Tastemakers. Initially, they helped flesh out the details of my project, and helped me answer questions that I may not figured out. When production started, they provided options and choices for the overall workability. The backend web admin was something I did not even consider, but is a necessary function in managing the app. I am happy with the work they delivered, would work with them again in the future, and would recommend to others.
What was the project name that you have worked with Softnoesis Private Limited?
Tastemakers - A restaurant review app.
Describe your project in brief
Tastemakers is a restaurant review app. The IOS app's unique selling feature is the word tag system. Softnoesis was able to create and execute my unique vision in this mobile app.
What is it about the company that you appreciate the most?
They are flexible to work with any tools, needed to help manage a project
They are able to suggest functions and features that you never know you needed.
What was it about the company that you didn't like which they should do better?
The software versioning for my mobile app could be improved.
Design and creativity with the app UI is not their strong suit and could be improved. Remote management over design is not the best scenario.
E-commerce Web App Development
Review Summary
We have been working with Softnoesis Private Limited for the development and optimization of E-commerce applications. We have no complaints about their skills and organization. This is a team of professional developers that always understand the requirements of any project. Just happy to cooperate with Softnoesis Private Limited.
What is it about the company that you appreciate the most?
There on-time delivery and professionalism.