Softqube Technologies Pvt. Ltd.
Building A Better Tomorrow
Visit website
We (Softqube Technologies) is an industry-leading web, mobile, and digital product development company based in the INDIA. At Softqube, we help Startups, as well as Fortune 500 companies, develop best-selling apps, products, and design interfaces for a multitude of devices and touchpoints.
At Softqube, we have a team of highly-experienced business strategists, UI/UX designers, and software developers who are passionate about developing apps and products for businesses of all sizes across the globe.
Our Key Differentiators:
➢ Offer unique digital products design and development solutions to small to large-sized enterprises
➢ Expert in Cloud API integration - We provide API compliances for safe and secure cloud API development. Saas, PaaS, and IaaS from the cloud provide users the ability to ensure access across devices and platforms.
➢ Expert in CRM, ERP and POS Application development
➢ Cutting-edge technologies like IoT, Wearable, Blockchain, DevOps, Cloud, Artificial Intelligence (AI), VR/AR, etc.


Certifications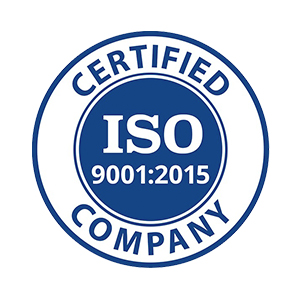 United States
10120, Valley Forge Circle, King of Prussia, 19406,
,
King of Prussia
,
Pennsylvania
19406
18667638782
India
B-401, Shantiniketan Business Center, Gangotri Circle, Nikol
,
Ahmedabad
,
Gujarat
382350
9998014314
Focus Areas
Service Focus
Mobile App Development
Web Development
Software Development
E-commerce Development
IT Services
Client Focus
Small Business
Medium Business
Softqube Technologies Pvt. Ltd. Executive Interview
Visit Profile
Kindly share your feedback on how GoodFirms has been doing so far in increasing your visibility among potential clients.
Our presence at GoodFirms has provided us tremendous support in terms of obtaining inbound service inquiries. And to our delight, few of them have been converted into high-quality leads with positive closures.
Please introduce your company and give a brief about your role within the organization.
Softqube Technologies is a revolutionary setup catering to software design and development services. Our focus is to develop and create bespoke software systems on web, mobile, and cloud platforms. Our client collaborations exist not only in India but in various parts of the world. We have a highly enthusiastic team of experts, developers, and designers who love to work with start-ups, SMEs, or large enterprises. We provide holistic and robust software solutions by building creative apps and systems as per the needs and requirements of our clients.

At Softqube, my role comprises fostering high-ticket, foremost projects, and maintaining client coordination. Besides, I also ensure my active participation as a lead role in various ongoing projects during various stages such as design creation and business analysis. This enables pre-eminence at each level of the project development. Moreover, I also ensure that my experiences and business acumen help the company to create result-oriented strategies and plans in complete collaborations with heads of technical, talent acquisition, and accounting departments.
What is the story behind starting this company?
Our core intention to begin this company was to provide bespoke software solutions to our clients with a difference. From the inception to the moment our idea is to create an impact in the minds of our clients through our unique service model. You will see a gamut of software service companies emerging nowadays. Most of them would be providing similar services just as we do. But there may be very few among these who would ensure to add value to their services even after the product is delivered. At Softqube, we care for our customers even after we deliver the product as we care about its end value for the customer. Our workflow systems and the team ensures to build products that justify the value paid by the customers.
What is your company's business model–in-house team or third party vendors/ outsourcing?
Softqube works with an in-house design and development team. From product visualization, designing, development, testing to deployment, our end-to-end services are done by our in-house team at our studio. We also collaborate with third-party vendors depending upon the kind of project requirement. Whatever the case may, the entire project is created within our offices.
How does your company differentiate itself from the competition?
Softqube has pioneered in providing software development services at various levels. We are committed to deploying real-time software solutions in tune with customer requirements to the best of our talent and skills. That is what differentiates us from others. We take forward our projects only after envisaging the core values of our customers' business model. This helps us to build and develop products that encompass their core values and are cohesive to their requirements.

Since the commencement of the project, we prefer to walk an extra mile in delivering services beyond the customers' expectations. At Softqube, we make the impossible practically possible. We take up challenging projects that are hard to crack and deliver viable and bespoke solutions that scale our customers' business to the next best level.
What industries do you generally cater to? Are your customers repetitive? If yes, what ratio of clients has been repetitive to you?
We serve various clients who belong to distinguished industry domains. Our client portfolio varies from real estate, FMCG, Fintech, Healthtech, E-commerce, Lifestyle & Entertainment, logistics and transportation, and much more. Most of our clients are benefitted from our continuous services. Hence client retention becomes our core strength to date with an average rate of 70%.
Please share some of the services that you offer for which clients approach you the most?
Softqube provides multiple software development services ranging from design and development of mobile and web applications, eCommerce, ERP software solutions, CRM, Microsoft consulting services, custom application development, cloud computing, cloud application development, DevOps, Robotic Process Automation, SaaS development, UI/UX design services, and much more. The majority of our customers approach us for developing and building trending mobile and web applications.
What is your customer satisfaction rate according to you? What steps do you take to cater to your customer's needs and requirements?
At present, our customer satisfaction ratio has jumped to 98% in 2020 from 80% in the year 2019.

We build robust and expansive software technology development ecosystems that not only nourish our customer relationships but also ensure to provide sustainable and quality-oriented software development solutions. We adhere to our company values by promoting the active participation of our clients in the project development to its deployment stage. As a result, we manage to deliver products and services that exactly match our clients' needs and requirements.
What kind of support system do you offer to your clients for catering to their queries and issues?
Our customer relationship executives and managers are always available for addressing any kind of queries and problems confronted by our clients. Besides, for long-term projects, we take care to provide special consultant experts dedicated to for the client to provide real-time solutions and resolutions to any kind of issues.
What kind of payment structure do you follow to bill your clients? Is it Pay per Feature, Fixed Cost, Pay per Milestone (could be in phases, months, versions etc.)
Our payment structure has two different models. Fixed Project Cost and Hourly based Billing model.

For Fixed Project Cost, we give a lumpsum quote to our clients for the entire project from production to deployment. The payment is apportioned across various milestones. Each milestone is associated with specific deliverables. In case if the project is big and has several complications, we charge hourly based. Here, we maintain timesheets in detail with regards to the number of hours we work every day for each task that is taken up. At every weekend these timesheets are sent to our clients. Based on these details, monthly billing is done.
Do you take in projects which meet your basic budget requirement? If yes, what is the minimum requirement? If no, on what minimum budget you have worked for?
Our lowest price range starts with $10000. Any amount below our range cannot be worked upon. On the other hand, we do not focus only on big-ticket projects. Before we finalize any project, we take it to the evaluation level and understand the nuances of the project. Based on several aspects, from resource requirements to the timeline delivery, we come up with a decision on whether we should accept the project or not.
What is the price range (min and max) of the projects that you catered to in 2020?
Our price range has remained quite extensive and significantly based on the type of project we work for. Our prices range from $10000 to $50000. In 2020 we took a great leap in the numbers due to the increasing pace of digital transformation.

Irrespective of the size of the project, we ensure the quality of services, and our prices are based on the quality rather than determining in terms of quality. We give real substance to our products and ensure to deliver value-added services. Else, the entire purpose of our being at this platform adds no meaning. We pursue only those products that match our skills and talents.
Where do you see your company in the next 10 years?
Through my experiences in working with the software industry for more than a decade, I have discovered a deep passion to connect with the larger world that carries tremendous digital potential and the widest scope to connect with innovative minds. Due to that reason, today I have been drawn into this position, as I have always focused on quality assurance and dedication to delivering faultless systems and applications. I look forward to reinforcing the same passion within myself in a much higher frequency than I had when I entered this field.
Softqube Technologies Pvt. Ltd. Clients & Portfolios
Softqube Technologies Pvt. Ltd. Reviews
All Services
Web Development
Software Development
IT Services
Relevance
Most Recent
Rating: high to low
Rating: low to high
Write a Review
Josh Messinger
Posted 6 months ago
BEST WEB DEVELOPMENT COMPANY!!
Review Summary
I have worked with Softqubes a numerous amount of times now and all they have done for us is provide an excellent service. If there ever is an issue it is immediately addressed and any concerns are never just left alone. If you end up working with Softqubes you should be expecting to only work with the best. I would recommend working with them to anyone!!
What was the project name that you have worked with Softqube Technologies Pvt. Ltd.?
Web Development
Describe your project in brief
I have worked with Softqubes a numerous amount of times now and all they have done for us is provide an excellent service. If there ever is an issue it is immediately addressed and any concerns are never just left alone. If you end up working with Softqubes you should be expecting to only work with the best. I would recommend working with them to anyone!!
What is it about the company that you appreciate the most?
Communications, the structure around projects, and the overall efficiency.
What was it about the company that you didn't like which they should do better?
Couldn't say anything bad.
Connor Vanderholm, MBA
, CEO at Topline Revenue LLC
Posted 6 months ago
Great Team
Review Summary
Hari and his team at Softqube has been a great partner and they've provided expertise throughout our first development project. Big thank you to Vinay, Hardik, Sagar, and both Jay's! They adapted to roadblocks along the way and created a functioning application which will help us internally for a long time!
What was the project name that you have worked with Softqube Technologies Pvt. Ltd.?
Hotel Rate Shopping
Describe your project in brief
Create a rate shopping tool for internal hotel use.
What is it about the company that you appreciate the most?
The team is very easy to work with, we were able to develop a cohesive team throughout the project which is critical.
What was it about the company that you didn't like which they should do better?
Time difference can be a struggle but this was largely overcome by the team's flexibility.

Great Company!
Review Summary
Softqube Technologies has helped us tremendously the past year as we were trying to develop a web application. I would highly recommend them for any future projects.


Baet Web Designing Company in India and US
Review Summary
The only thing that can be said about Softqube's team is that this team is number one in web designing, SoftCube is the best place if you want to develop the best solution for your business. The team here easily approachable and they will always deliver more than you expected. All the projects that my team in Loyatech Services have given them to develop have been given to us on time with minimum budget and maximum quality . I will always recommend Softqube for web designing and web development.
The best Mobile App Development Agency in the industry, hands down !!!
Review Summary
I am the CEO of Hetweb, a funded HRMS Solution provider company for medium scale companies to large scale industries. We wanted to produce a cutting edge mobile application to serve our clients. We needed a great development company who can build out our entire product. We also had high profile enterprise customers like Reliance, TATA, Mahindra, Ashok Leyland, BHEL and many more. Softqube created everything from UX and UI design services to mobile technology services, backend technology services (including server setup), CMS [content management system] web platform development, website design and development, and strategic digital counsel. They basically handled an end-to-end buildout of a slick mobile app, iOS only, that worked in all environments. I've worked with tons of digital vendors personally, and Softqube stacks up with the best. I cannot risk my reputation when recommending or hiring firms, but I've only had positive experiences with them.