SoloWay Technologies is an international technology company focused on digital business transformation, solving global challenges, and bringing big ideas to life.
SoloWay's technology expertise provides a single source for consulting and IT services to solve our customers' most critical business challenges.
Some facts about us:
15+ years of experience

800+ satisfied clients

1500+ delivered projects

200+ planted trees

TOP Global 1000 Companies 2022 on Clutch

TOP Developers Ukraine 2022 on Clutch

TOP Rated 2022 on UpWork
Our Mission:
To be the catalyst for successful transformations.
Industries we work with:
EdTech

eTicketing

eBooking

Retail

eCommerce

Real Estate

Logistics & Transportation

FinTech

Manufacturing

HealthTech

Blockchain
Our partners and projects:
Our clients include well-known Ukrainian brands such as MOYO, Concert.ua, Bukovel, Lalafo, Gastroli.ua, Mind.ua, Bigggidea, Netpeak, and world-class companies such as SOCAR, Havas, Axalta, Dekra, etc. Together with our clients, we create global products and solutions for Fortune 500 companies such as Google, Adobe, Microsoft, Meta, Philip Morris, and others. Hundreds of millions of people use mobile applications, web platforms, SaaS solutions, and online stores created together with our partners and clients.
Our Expertise:
Business & Design Expertise
UX/UI Design

Business Analysis

Data Analysis

SEO

Content Marketing

Digital Marketing
DevOps Expertise
Azure Platform

Amazon Web Server

Google Cloud

Linux Server

Windows Server
Backend Development
Node JS

PHP

Python

Go

Ruby

Unity

Blockchain

C#

C++

Java

ASP.net
Mobile Development
Flutter

React Native

Swift

Objective C

Kotlin

Java

Xamarin
Frameworks and CMS
Laravel

Symphony

Angular JS

React JS

Django

Tornado

Ruby on Rails

WordPress

Vue Js

.Net

Magento

Shopify

Bubble
QA & Testing Expertise
Manual Testing

Automation Testing
Additional Expertise
Data Science

Machine Learning

Ai

Data mining

AR/VR
Certifications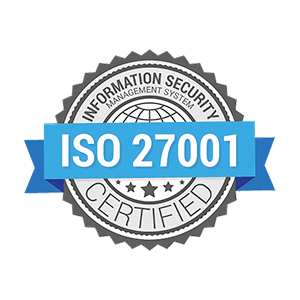 Ukraine
192 Vovchynetska street
,
Ivano-Frankivs'k
,
Ivano-Frankivs'ka
76000
+380635459487
Canada
10 Dundas Street East, Suite 600
,
Toronto
,
Ontario
M5B2G9
+14378861503
Ukraine
1 Shkil'na Street
,
Chernivtsi
,
Chernivets'ka
58000
+380635459487
Focus Areas
Service Focus
30%
20%
10%
10%
10%
10%
10%
Software Development
Mobile App Development
Web Development
App Designing (UI/UX)
Web Designing (UI/UX)
Client Focus
Medium Business
Large Business
Small Business
SoloWay Technologies Executive Interview
Vitaliy Rodymiuk
CEO & Co-Founder
Visit Profile
Please introduce your company and give a brief about your role within the company?
bvblogic is a technology company with a passion for innovation, which creates reliable and efficient IT products and solutions, solves globally important challenges thanks to talents, standardized processes, and the use of disruptive technologies.

My role as a CEO is to actively develop our talented team to help our clients' businesses as effectively as possible.
What was the idea behind starting this organization?
In 2008, a group of young programmers decided to establish a software development business. At that time, we only took the first steps in various programming languages and environments, but our interest in the leading technologies was very strong. During our meeting in the café in Ivano-Frankivsk in May, we finally decided to combine our knowledge and experience. Also, we discussed our first project and the guidelines of the working process.
What is your company's business model – in house team or third party vendors/ outsourcing?
We are covering both in house team and the outsourcing business model. We are also providing an out-staffing service, which gives you an ability to hire remote dedicated teams of highly skilled tech talents to innovative and fast-growing companies around the globe.
How is your business model beneficial from a value addition perspective to the clients compared to other companies' models?
In our work with various projects, we use modern standards, methodologies, and approaches. At the same time, as a rule, there is a need to adapt to the requirements of a particular project. This is where we show our flexibility to ensure maximum results.
Our Principles -
Using modern standards, methodologies and approaches.
Attention to project specifics.
Flexibility.
Best results at a reasonable price.
Different pricing models according to customer needs and project features - fixed price, time and materials, dedicated team.
What industries do you generally cater to? Are your customers repetitive?
We develop and implement efficient IT solutions in various domains: Agriculture, Logistics and Transportation, eCommerce, eTickets, Retail and FMCG, Marketing, and Advertising. Our client retention rate is around 97%. I suppose clients like us and the way we work together. They recommend us to their clients, partners, and friends. It is very honorable for us.
How much effort in terms of time goes into developing the front end and back end of software?
It depends on the type of product that our clients want to develop. If a client comes to us and asks for MVP-version to validate his or her ideas, the market it takes from two to six month to build a ready product. In this case, we divide our work into a sprint and move forward step-by-step with a client. In other cases, when enterprises come to us with complex projects, we start from a technical specification. It helps both sides to understand what IT-product we will have at the end of development. The development of enterprise projects can vary from months to years.
What are the key parameters to be considered before selecting the right framework for developing software?
Key parameters: Amount of users, the purpose of the project, what goals and objectives are trying to be resolved, what kind of architecture, and scalability of the project – is it MVP-version (Minimum Valuable Project), Start-Up or an Enterprise project.
Which languages & frameworks do you prefer to use in the development of software?
Back-End: PHP (Laravel, Zend, Yii, Yii2), Python (Django, Tornado), Ruby (Ruby on Rails), Java (Spring), Golang, .NET (ASP.NET), C#, Node.JS

Front-end: JavaScript, TypeScript, ReactJS, AngularJS, HTML 5, CSS 3
Mobile: Objective C, Swift, JavaEE, JavaSE, RxJava, Kotlin, Flutter, React Native, Xamarine. iOS, Android
What are the key factors that you consider before deciding the cost of the software?
We have pre-approved rates for Junior, Middle, and Senior developers on different technologies, so basically, development costs are based on the level of developers and how many of them would be working on the project. It also depends on which time of the working model is selected.
What kind of payment structure do you follow to bill your clients? Is it Pay per Feature, Fixed Cost, Pay per Milestone (could be in phases, months, versions, etc.)
The most suitable way for us is to work with the Time&Materials model of work.
Do you take in projects which meet your basic budget requirement? If yes, what is the minimum requirement? If no, on what minimum budget you have worked for?
Yes, we are working with the projects that meet our basic budget requirement, and the minimum is 5000$.
What is the price range (min and max) of the projects that you catered to in 2018?
Min. was 7 500$ and max. was 70 000$ according to the data of 2018.
SoloWay Technologies Clients & Portfolios
Key Clients
Netpeak
SOCAR
VEER
TIR
Concert
MOYO
Lalafo
Gastroli
Chain Broker
Bigggidea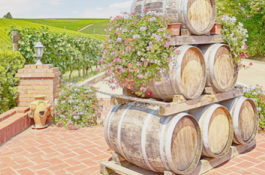 SoloWay Technologies Reviews
All Services
Software Development
Mobile App Development
Relevance
Most Recent
Rating: high to low
Rating: low to high
Write a Review
Anastasiia Modlenko-Tsvyk
, Account Manager at Boosty Labs
Posted 8 months ago
SoloWay Tech provided us with a project of the development of an NFT market.
Review Summary
SoloWay Tech found a very interesting project for us. The main tasks of our developer were as follows: the development of NFT Feed, NFT Analytics, NFT Auction, NFT purchase with crypto and fiat, NFT Minting and metadata storage, NFT Indexer, User profile, Wallet connection, Network Switch, Adaptive Design, Admin Panel. We appreciated the company's attention to our needs and requirements, as well as their good communication and responsiveness throughout the project. Overall, we had a great experience working with SoloWay Tech.
What was the project name that you have worked with SoloWay Technologies?
The project is under NDA
What is it about the company that you appreciate the most?
We appreciated SoloWay Tech's very thorough and detailed approach to vetting companies that provide specialists. Additionally, we appreciated their al
What was it about the company that you didn't like which they should do better?
We appreciated our cooperation with SoloWay Tech. We were happy with their approach
Anastasiia Modlenko
, Account Manager at 4ire Labs
Posted on May 14, 2020
On-demand delivery apps
Review Summary
One of our clients contacted us with a request to build an on-demand delivery service like Uber-Eats or DoorDash, which should include a web-based system for administrators and restaurants, and mobile applications both for clients and couriers.
The client had a business idea and a business vision of the project, how it should look at the final stage, but he did not have any technology preferences, so we almost immediately decided to contact our partners from Soloway Technologies. Our main goal was to fully satisfy our customer's wishes and preferences.
We knew that Soloway Technologies has deep experience in the niche of developing on-demand services (often called Uber-like apps), so we decided to contact them and share the information about the request.
The client had one crucial condition - the project had to be released in April, and it was not possible to delay the deadline. The final product was released on time and the client received a fully operational application, which was ready to become a great competitor on the market. Our business is dependent on our customer's success. We are happy that we found Soloway Technologies as the key partner in this field.

Soloway Technologies has been our partner for a few years now and during this time we have worked together on several projects. We value their high tech competence, flexibility, and reliability. They can deliver complex software projects due to a wide range of technology stack. All the team members are real team players. We also like their open-minded corporate culture and transparency, hope to keep being partners for a long time.
What is it about the company that you appreciate the most?
Soloway Technologies team is really friendly and responsive. We've built transparent relations with them and hope to collaborate in the future.
We are very pleased with the work they are doing
They are really great team.
Haji Furukawa
, Co-Founder & CTO at InsightLeap
Posted on Apr 25, 2019
Solid Development Firm, Great Value
Review Summary
We worked with Soloway Technologies to help accelerate our product roadmap for our startup. They were very responsive and great team to work with.
Norbert Madyar
, Immersive Media Specialist | IT consultant at electricsoup // Film Virtual Interactive
Posted on Apr 01, 2019
MVP Music App Development
Review Summary
Soloway Technologies designed and developed an MVP mobile app based on a prototype. They created native iOS and Android versions using node.js. The MVP raised funds necessary to finance development of the fully-functional app. Soloway Technologies was a consistent communicator and displayed strong adaptability. Mobile expertise and an ability to deliver key requirements are hallmarks of their work.

Someone requested an iOS and Android mobile app, but I didn't have the necessary mobile developers. After working with frontend developers for a month and liking their work, we expanded the engagement to include backend developers. I wanted to develop a stable, bug-free app that fit our client's requirements. Our client gave us a prototype, so we worked with Soloway Technologies' artists to create the UI. Then, we brought on backend engineers to build a node.js MVP.
What is it about the company that you appreciate the most?
They're a flexible, high-level organization with expert mobile developers. They also deliver what they promise.
What was it about the company that you didn't like which they should do better?
Even though PayPal doesn't work in Ukraine, I'd still like more payment options. Ukrainian banks charge heavy fees for money transfers.
Maxim Moneta
, Managing Director at IT Project Northern Europe
Posted on Mar 25, 2019
Stable partners in the long run
Review Summary
Soloway Technologies is a long-standing partner for anything development related. They assign different resources as needed, mainly helping ramp up the speed of delivery, and also assist with coming up with new products.
Their responsiveness, commitment to continuous improvement, and affordable prices are highlights of their work. Soloway Technologies is also more than willing to assist with research for startup ideas, taking the initiative to provide quotations on vague concept projects. This kind of involvement is irreplaceable.
They've been a partner company for a long time. They help me whenever I need to increase the development speed on some projects, and also assist with creating products. We've formed a tight partnership, as it's hard to find product teams that can really deliver.
They have a skilled team, which allows their account managers to pick who's best suited according to the expertise we require. We've mostly used Python, Node.js, and database specialists, and frontend development in different technologies. The latest project was a four-part undertaking for creating mobile applications, involving server work and frontend development.

What is it about the company that you appreciate the most?
Teams are great and they combine startup spirit and well organised business processes
Nataliya Morozova
, CEO at Havas Creative Group Ukraine
Posted on Feb 18, 2019
Highly satisfied with their work
Review Summary
They act like partners and invest time into finding the best solution possible to meet our specs.
What is it about the company that you appreciate the most?
They act like partners and invest time into finding the best solution possible to meet our specs
What was it about the company that you didn't like which they should do better?
NA
Irina Novikova
, Co-founder, CMO at NXTechnologies
Posted 10 months ago
Development of Android app and a web platform for startup P.
Review Summary
The Android app has launched on Google Play, and the web platform is entering tests with key users. Soloway Technologies has met all requirements and delivers high-quality products on time at a great value. Their team demonstrates in-depth expertise, consistent communication, and a penchant for problem-solving.
What is it about the company that you appreciate the most?
Partnership approach and professionalism
What was it about the company that you didn't like which they should do better?
Speed in Design