SovTech is the leading software development company in the UK, delivering innovative software development and digital transformation services to businesses across the globe. With a team of experts in fields ranging from mobile app development to artificial intelligence, SovTech helps businesses scale by building world-class software that drives growth, efficiency, and digital excellence. From idea to implementation, SovTech's comprehensive approach ensures clients receive customised software solutions tailored to their unique business needs. Whether looking to drive growth, increase efficiency, or stay competitive, SovTech UK has the expertise and experience to help businesses scale and succeed in the digital age.
Certifications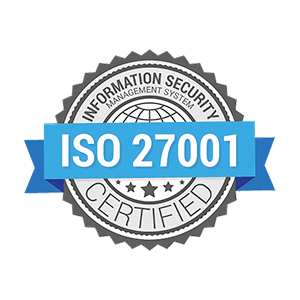 United Kingdom
8 Hermitage St, Paddington.
,
London
,
London
W2 1BE
+442039989611
South Africa
74 Hillcrest Avenue, Blairgowrie. Randburg
,
Johannesburg
,
Gauteng
2194
010 865 0161 74
South Africa
187 Sir Lowry Rd, Woodstock
,
Cape Town
,
Western Cape
7195
021 205 2877
Kenya
The Mirage Towers
,
Nairobi
,
Nairobi
0800
Focus Areas
Service Focus
20%
20%
20%
10%
10%
10%
10%
Mobile App Development
Software Development
Blockchain Technology
IoT Development
Artificial Intelligence
Client Focus
Small Business
Medium Business
Large Business
SovTech Executive Interview
Visit Profile
Kindly share your feedback on how GoodFirms has been doing so far in increasing your visibility among potential clients.
GoodFirms exposes many more potential clients to SovTech's services, in a place that they can trust. Being featured on GoodFirms gives clients peace of mind when selecting their preferred software development service provider.
Please introduce your company and give a brief about your role within the organization.
SovTech is a specialist software product development company that designs, builds, deploys, and maintains innovative software solutions for VC-backed startups and Blue Chip clients across the world.

With headquarters in Johannesburg, South Africa we are breaking borders and expanding into new geographies rapidly. We have offices in Cape Town, Nairobi, Dubai, and London and are planning to expand into further cities this year.

Over the past 9 years, SovTech has become a global leader in the software development space and has built unbreakable partnerships with some of the biggest financial, agricultural, and tech unicorns from around the globe.

As the CEO of the company, my key role in driving a common vision that infiltrates every layer of the business - to become the World's leading software development from Africa.
What is the story behind starting this company?
Using my experience as a technologist, serial entrepreneur, and software engineer, I noticed the huge gulf between the technological happenings in Silicon Valley and the rest of the world. I wanted to bring Silicon Technologies into the South African market in an attempt to revolutionize the software development industry and business software.
What are your company's business model–in house team or third party vendors/ outsourcing?
SovTech has a team of close to 150 in-house software developers, engineers, and designers, that are trusted with each project that comes through our doors. SovTech uses Agile Scrum methodologies to ensure each project is handled and delivered with utmost consideration and expertise.
How does your company differentiate itself from the competition?
SovTech prides itself on its ability to bring products to market faster than anyone else. We nurture projects from concept to deployment to maintenance, with retainer-based scrum teams, using transparent, flexible collaboration methods. Using our in-house specialties SovTech is able to deliver on speed without compromising on quality.
What industries do you generally cater to? Are your customers repetitive? If yes, what ratio of clients has been repetitive to you?
As technology is rapidly becoming the cornerstone of each business, SovTech caters to a range of industries, for Financial Services, VC-backed Startups, and the global fortune 5000. We do tend to see a large number of our clients renewing their contracts and coming back with new projects. We like to build long-standing relationships with clients to ensure their applications are constantly improving and aligning with their growing business.
Please share some of the services that you offer for which clients approach you the most for?
We offer competitive services across the software development lifecycle, from designing, building, deployment and maintenance. Our core offerings are software product development, mobile app development, distributed agile development teams, web development, and blockchain app creation.
What is your customer satisfaction rate according to you? What steps do you take to cater to your customer's needs and requirements?
We strive for an NPS (Net Promoter Score) of 8 with our clients. The most critical question is, that if our clients are willing to tell other businesses to work with us due to the quality of their experience, then we have delivered up to our internal standards. Each client is allocated a dedicated project manager and we ensure delivery at all levels of stakeholders involved in a project.
What kind of support system do you offer to your clients for catering to their queries and issues?
We have dedicated support and maintenance teams with staff and account managers with skills across the spectrum, that provide security to our clients for prompt communication, reporting, and 24-hour support resolution if required.
What kind of payment structure do you follow to bill your clients? Is it Pay per Feature, Fixed Cost, Pay per Milestone (could be in phases, months, versions etc.)
SovTech follows a Pay per Milestone approach to billing. This allows tasks and expectations to be managed throughout the project.
Do you take in projects which meet your basic budget requirement? If yes, what is the minimum requirement? If no, on what minimum budget you have worked for?
SovTech will take on projects that meet our basic budget requirements,
What is the price range (min and max) of the projects that you catered to in 2020?
In 2020, SovTech catered to projects that ranged between $25K - $1M
Where do you see your company in the next 10 years?
SovTech is proud to be a WorldClass Tech company in Africa. Our vision is to spread our roots vastly and become the world's biggest software company out of Africa. We have a strong footing in multiple countries, such as South Africa, Kenya, Dubai, and the United Kingdom, and we plan to expand our roots into the United States this year.
SovTech Clients & Portfolios
Key Clients
Deloitte
Valtech
huawei
Aesara Partners
Canon
Futr
ai
IMI Critical Engineering
Nandos
Discovery
WBHO
New Payments Innovation
International Airlines Group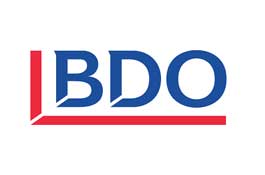 SovTech Reviews
All Services
Mobile App Development
Software Development
Relevance
Most Recent
Rating: high to low
Rating: low to high
Write a Review
Anora Technologies
Review Summary
Sovtech capabilities are unquestionable and the company operates in a well structured manner
Abel McErick
, Managing Director at at Votex Systems.
Posted on May 28, 2021
I have enjoyed my project with Sovtech and appreciate every bit of it.
Review Summary
The way i met Sovtech was easy and simple to start a project online and i got contacted by a representative the following day, who took me through the process and i appreciated every bit of it.

My project planning was straight forward, and all deliverables were discussed and planned out properly. My handler, Roland has been doing an amazing job in managing this my project. The feedback was on time and customer focused.
and i will be moving forward to engage Sovtech for other projects going forward
What was the project name that you have worked with SovTech?
Customer Experience
What is it about the company that you appreciate the most?
The people. The project team was amazing and easy to work and deal with
What was it about the company that you didn't like which they should do better?
terms of pricing as some companies are working with governments and governments pay when the job is fully delivered. accommodation for that can be looked into as there wont be any down payment for the project.
Development Insuretech
Review Summary
From our Team, we have nothing but kind words for Sovtech and the representatives we dealt with. what a truly amazing experience. The members of the team we dealt with were nothing short of spectacular through the understanding phase, and the development of our blue print. the team took the time to understand the needs and deliver the best possible outcome. as a business we are looking forward to a long and fruitful relationship with Sovtech and the exceptional individuals within the organisation.
Michael Bowren
, Director at Fincheck
Posted on Sep 20, 2019
Fincheck
Review Summary
We have worked with SovTech for 3 years.
We fall under the DaaS team. I have found Sovtech to always be extremely obliging when taking on projects. I would highly recommend Sov as a company
What is it about the company that you appreciate the most?
Adaptability
What was it about the company that you didn't like which they should do better?
Timelines
Company Response
SovTech
Thanks Mike. We've enjoyed working with you. Watching the company grow has been such a pleasure! Keep up the hard work and we look forward to the journey ahead of us.
Posted on Sep 20, 2019

Ross Mains-Sheard
, Co-Founder at Versofy
Posted on Sep 18, 2019
Custom PHP Laravel and Wordpress development
Review Summary
We have engaged with SovTech on a number of different projects and tasks and have always been impressed with their knowledge, service and communication throughout the projects.
What is it about the company that you appreciate the most?
Young dynamic team and their systems they have in place.
What was it about the company that you didn't like which they should do better?
More guidance in terms of possibilities and products that we, the client, may not be aware of.
Company Response
SovTech
Thanks Ross. We've loved working with you and Gus and are keen to keep the relationship going as long as possible.
Posted on Sep 18, 2019
Floyd Mazibuko
, Online Learning at Skills_Panda
Posted on Sep 06, 2019
SP Dev work
Review Summary
SovTech offered me a professional and reliable service.
Company Response
SovTech
Thank you Floyd, it has been a pleasure working with Skills Panda so far. The team is looking forward to keeping this relationship going for as long as possible.
Posted on Sep 06, 2019
Resources